While it's true that perks like Prime Pantry, Subscribe & Save and dollar-off coupons will help you save when you shop Amazon, sometimes your savings margin for choosing generic is still so wide, it's hard to cough up the money for a brand-name.
This happens most often with refillable items. Like when you finally cave and buy a Sonicare toothbrush only to realize you're supposed to replace those spendy heads once every three months.
Here's the best news — you can get most of that stuff for dirt cheap on Amazon. Look:
1. Save 80% when you buy generic toothbrush heads for your Sonicare toothbrush.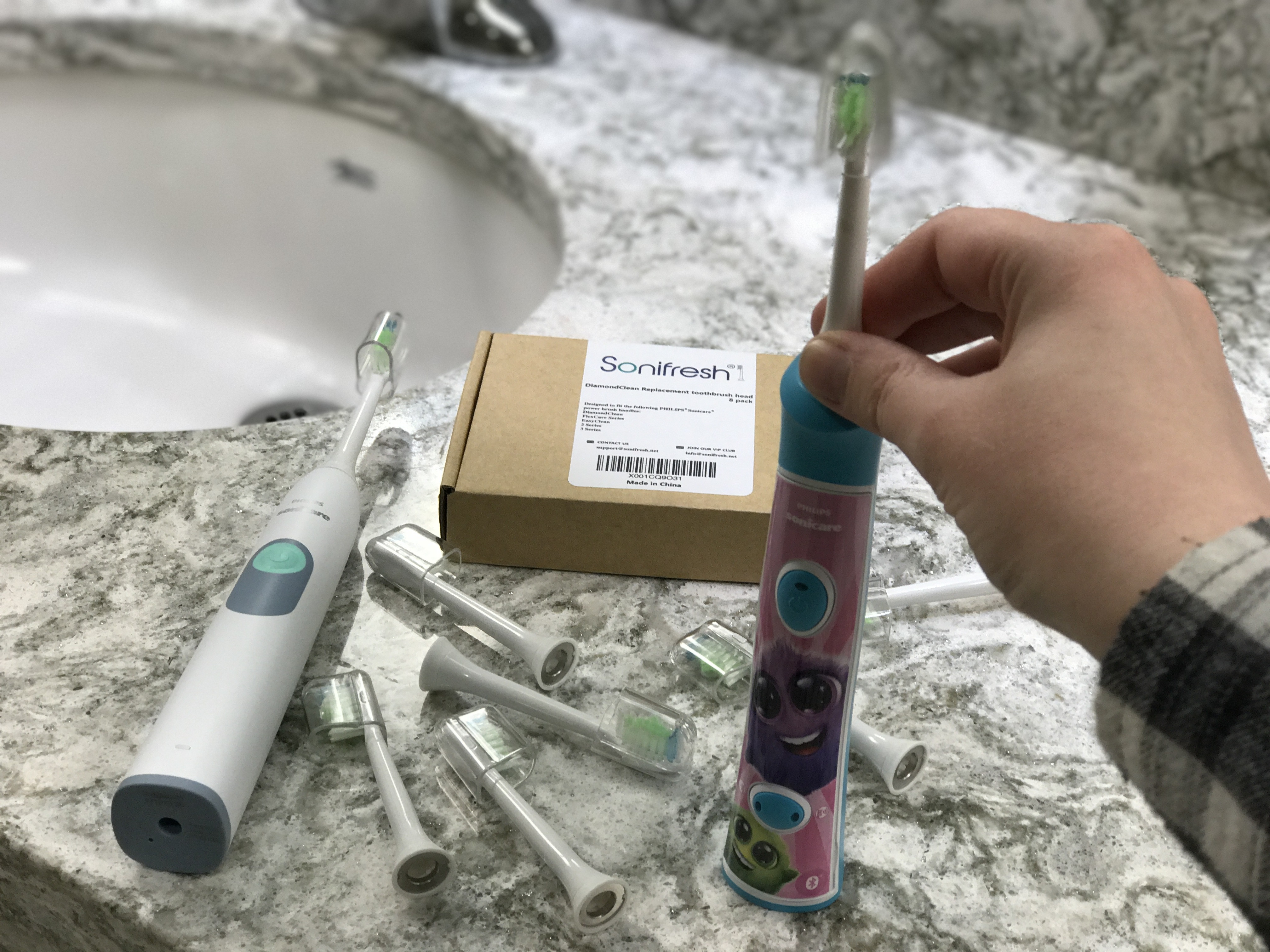 Plus, if you use Subscribe & Save to buy these generic toothbrush heads, you'll get an extra 5% off.
If you don't have a Sonicare — I'll save the lecture for your dentist — but do not pay full price! I got my kids a Sonicare for Kids at Kohl's when they were only $14.99 each after coupons and rebates (regular price $69.99).
Can't find a current Sonicare deal right now? Then you should shop for one at Costco. Costco usually offers a rebate, so it ends up being the best overall price on Sonicare in a pinch (usually around $69.00 for two of them).
2. Save 38% when you buy generic printer-ink cartridges for your HP printer.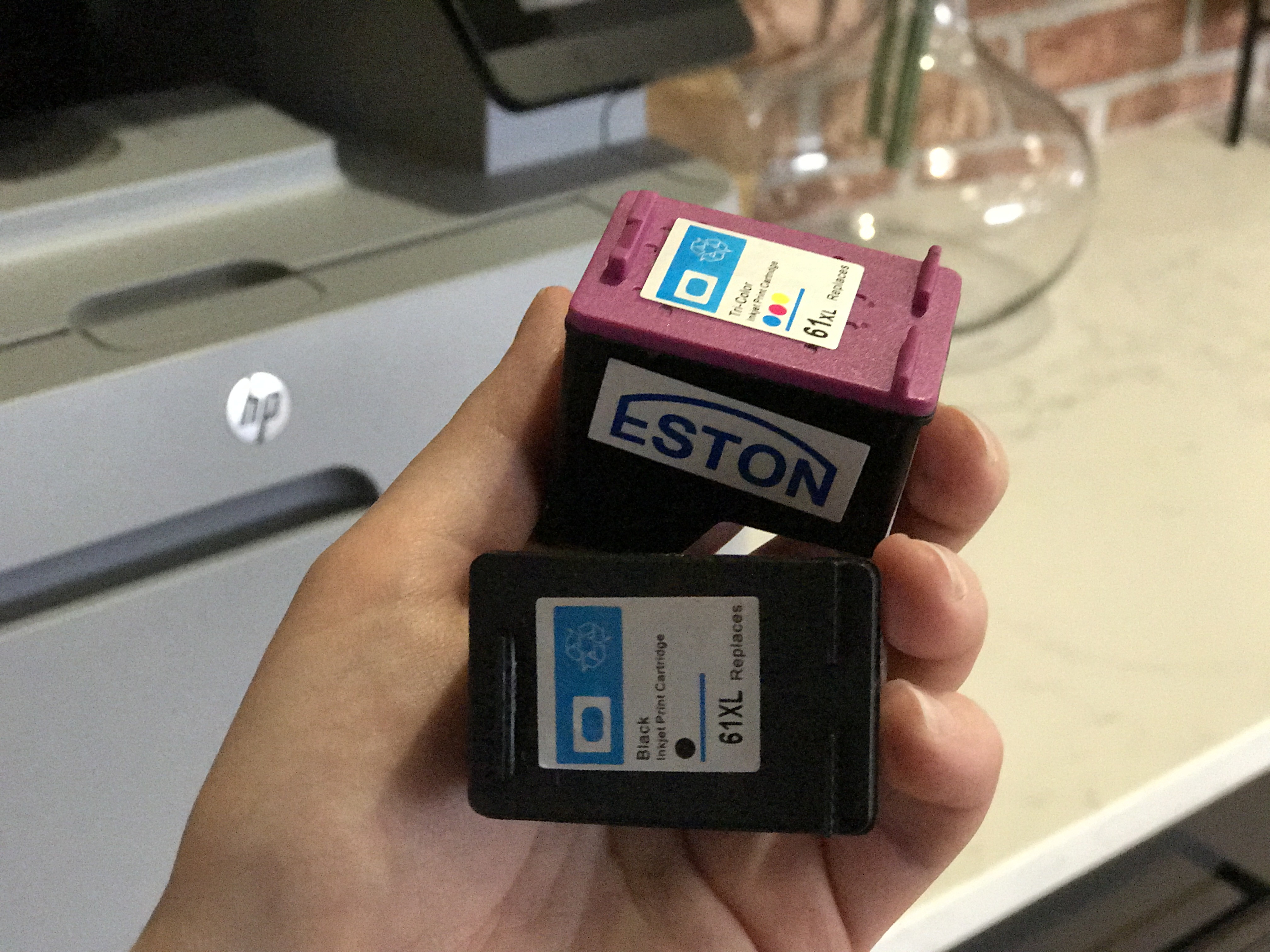 One thing to realize: these generic ink cartridges are often refurbished.
3. Save 36% when you buy generic filters for your Brita water pitcher.
It's legit to pass on a Brita water pitcher because you don't want to pay for filters you'd have to change every two months. But buying generic filters — especially if you use Subscribe & Save to get another 5% off — makes it suddenly more affordable.
Sometimes you can land Brita coupons to use on a pitcher when you sign up for Brita's email newsletter.
4. Save 54% when you buy generic plastic storage containers (instead of Rubbermaid).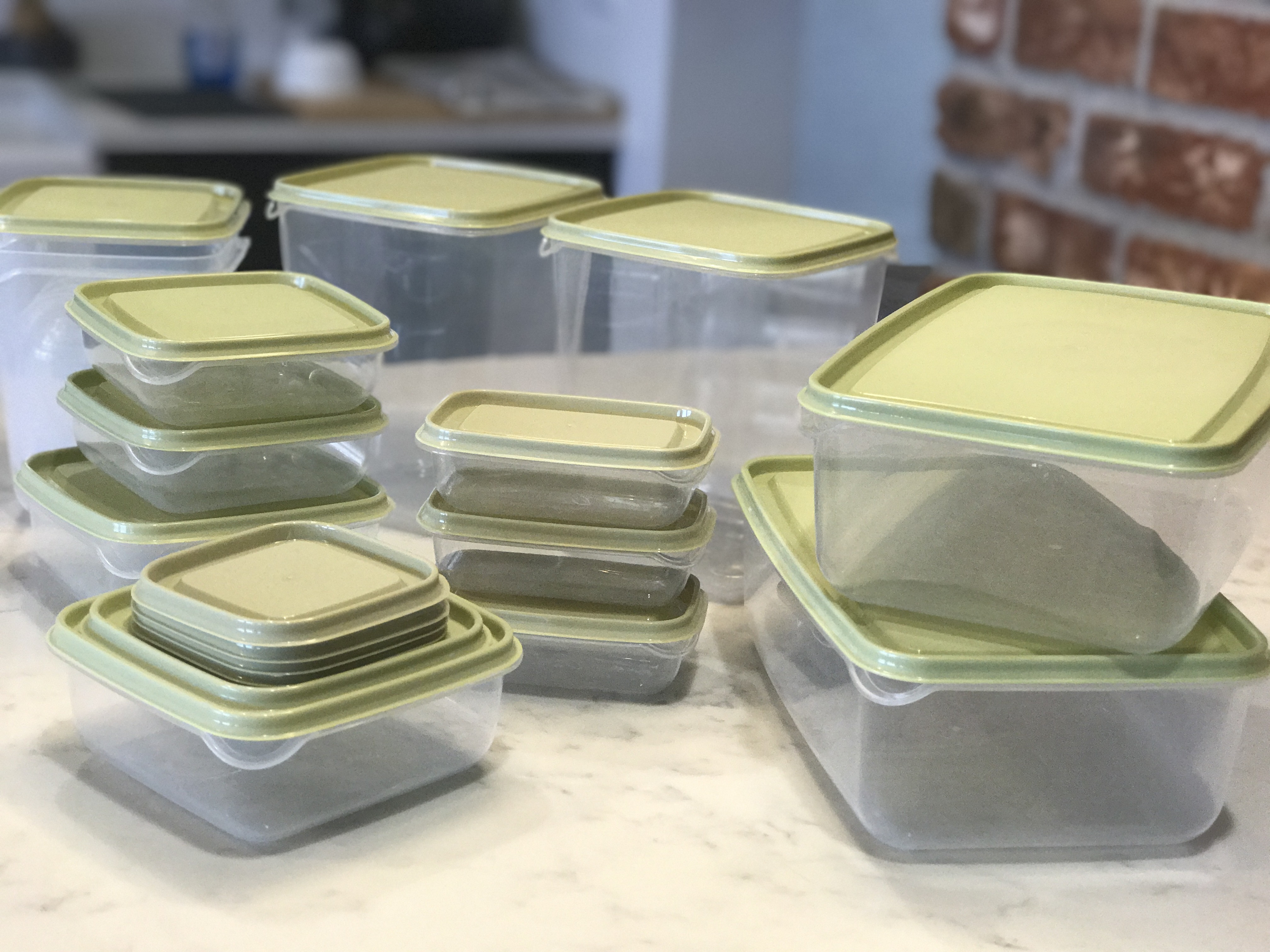 Does anyone still pay for actual Tupperware-brand containers?
I can't bring myself to do it because I replace them so often. So I chose a more conservative comparison — Rubbermaid — to show that you can save over half if you go generic.
5. Save 62% when you buy generic pregnancy tests (instead of First Response).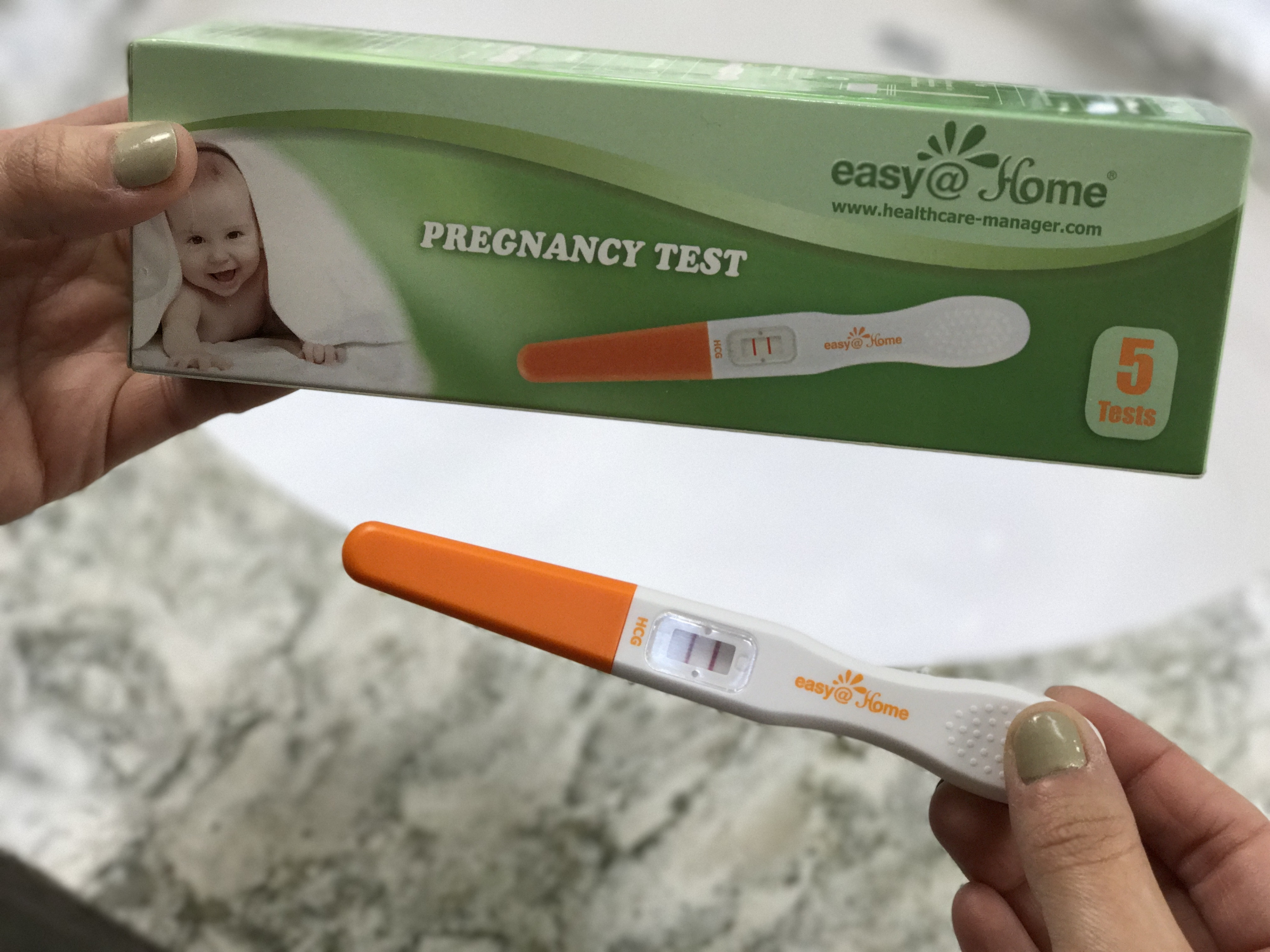 Women swear by "dollar store" tests, and while cheap pregnancy tests may not detect pregnancy as early as First Response, they are accurate. Is it worth it to you to wait a couple days and save 62% compared to the brand name? Your call. I know what a hard task-master Baby Fever can be.
6. Save 65% when you buy generic charging cables for your iPhone (instead of Apple).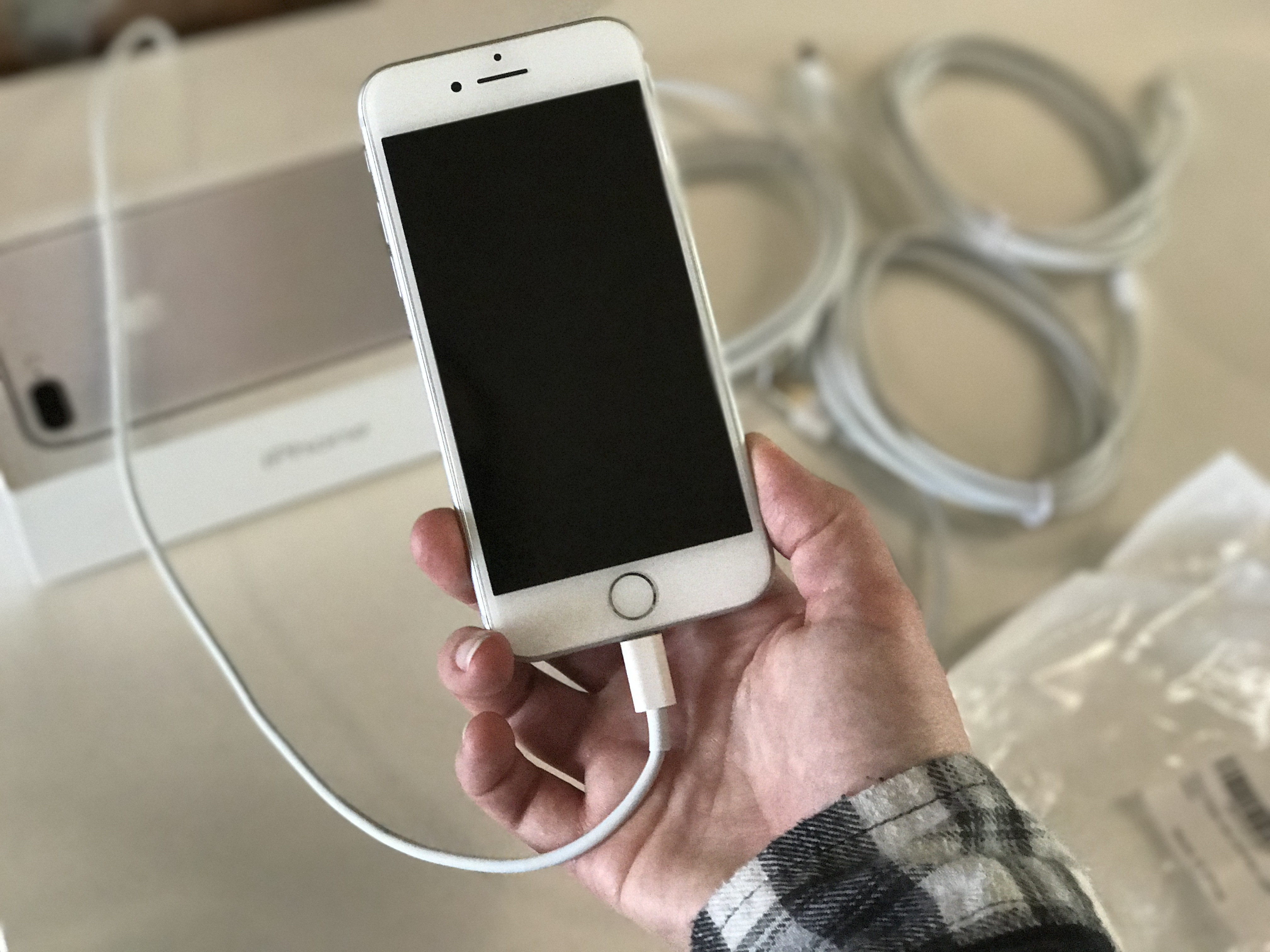 I won't admit who in my family has a chronic issue with losing phone chargers, but I'll say it's not me. When I found these generics, I stopped paying out-the-nose for the real Apple ones.
7. Save 24% when you buy generic razor blades for your Mach 3.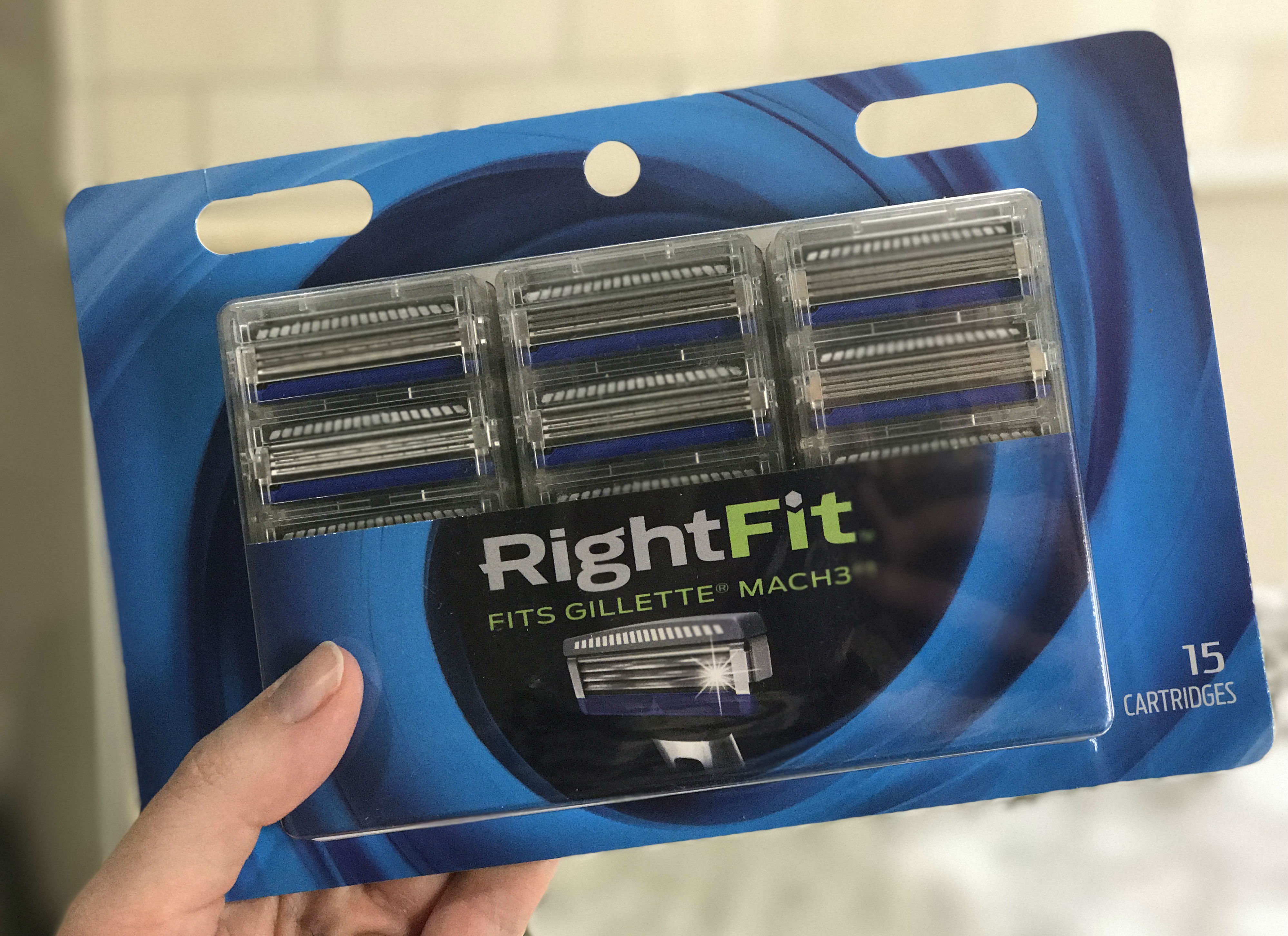 Not gonna lie — using Gillette coupons to get razors at a store like Target or CVS is the absolute best way to save money on razors.
But if you're not ready to start couponing yet, don't pay full price for blade refills on Amazon!
8. Save 30% when you buy generic tips for your Waterpik oral flosser.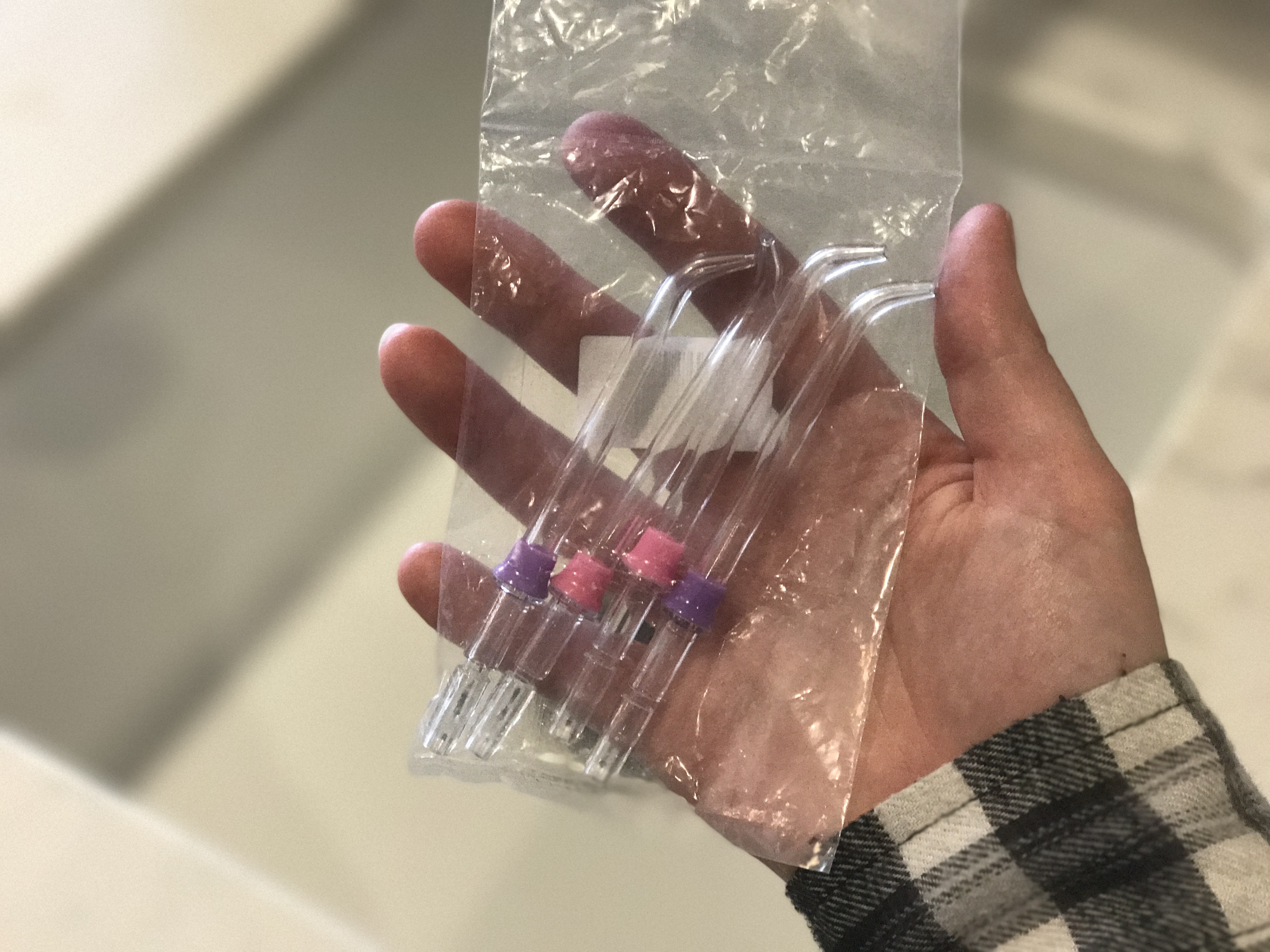 While we see deals on Waterpik flossers about every other month on average, deals on the replacement tips are rare. So get the name-brand flosser when there's a deal and then buy generic replacement tips to save money over the long haul.
9. Save 70% when you buy generic darts for your Nerf guns.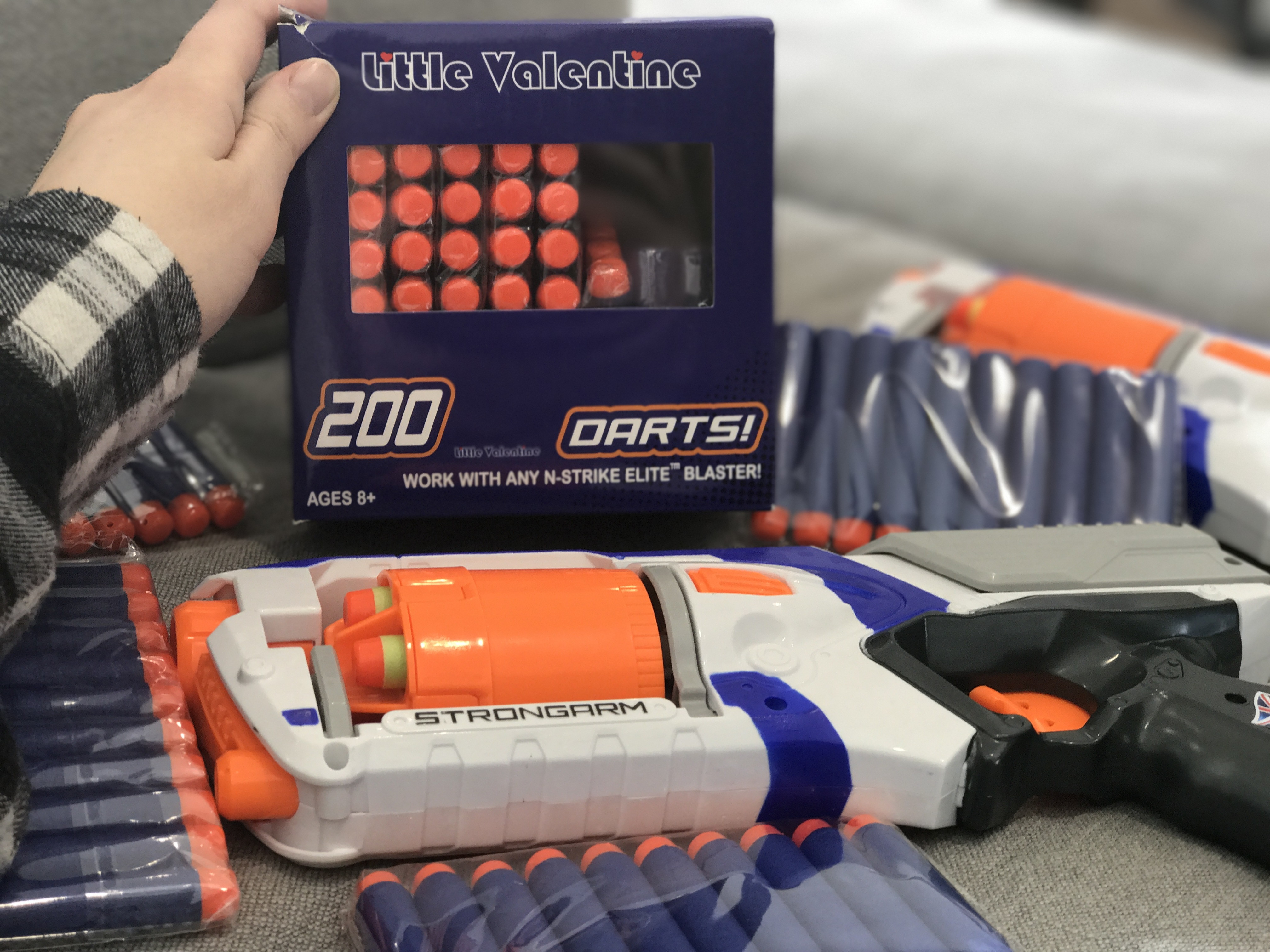 When compared with "official" Nerf darts, the generic price on these is better than buy-one-get-one-free. So go ahead and do all the Nerf wars and then throw away every bent and torn dart afterward. Zero guilt.
Plus, early spring — February and March — is a great time to find Nerf gun deals. Otherwise, you'll find the best prices from Black Friday through Christmas.
10. Save 72% when you buy generic batteries (instead of Duracell).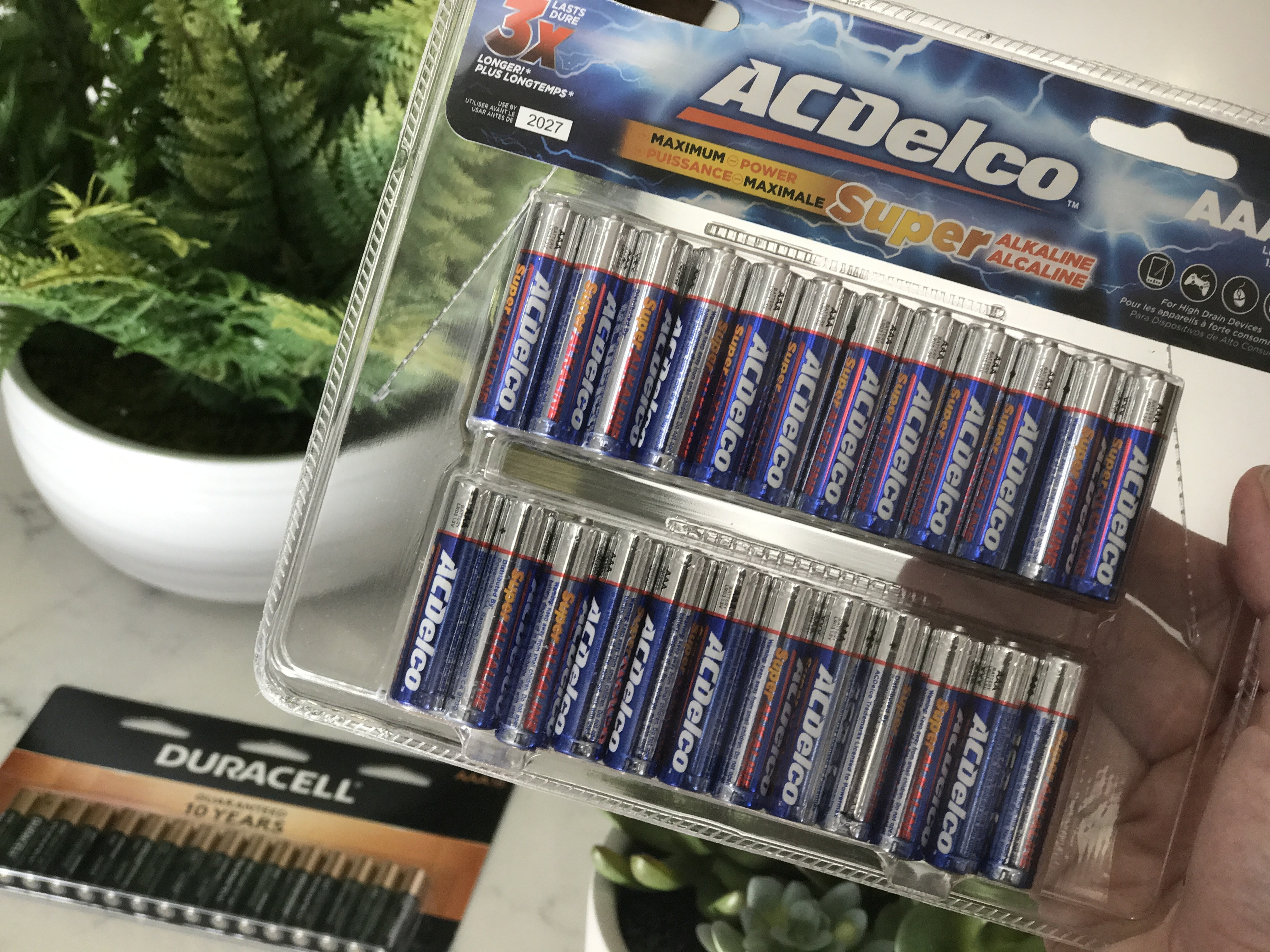 Don't be fooled into thinking Amazon Basics batteries are the cheapest generic brand. Amazon Basics batteries come in around $0.24 per battery, so even if you use Subscribe & Save to get another 5% discount, they still run $0.23/each.
11. Save 40% when you buy generic toy building bricks (instead of LEGO).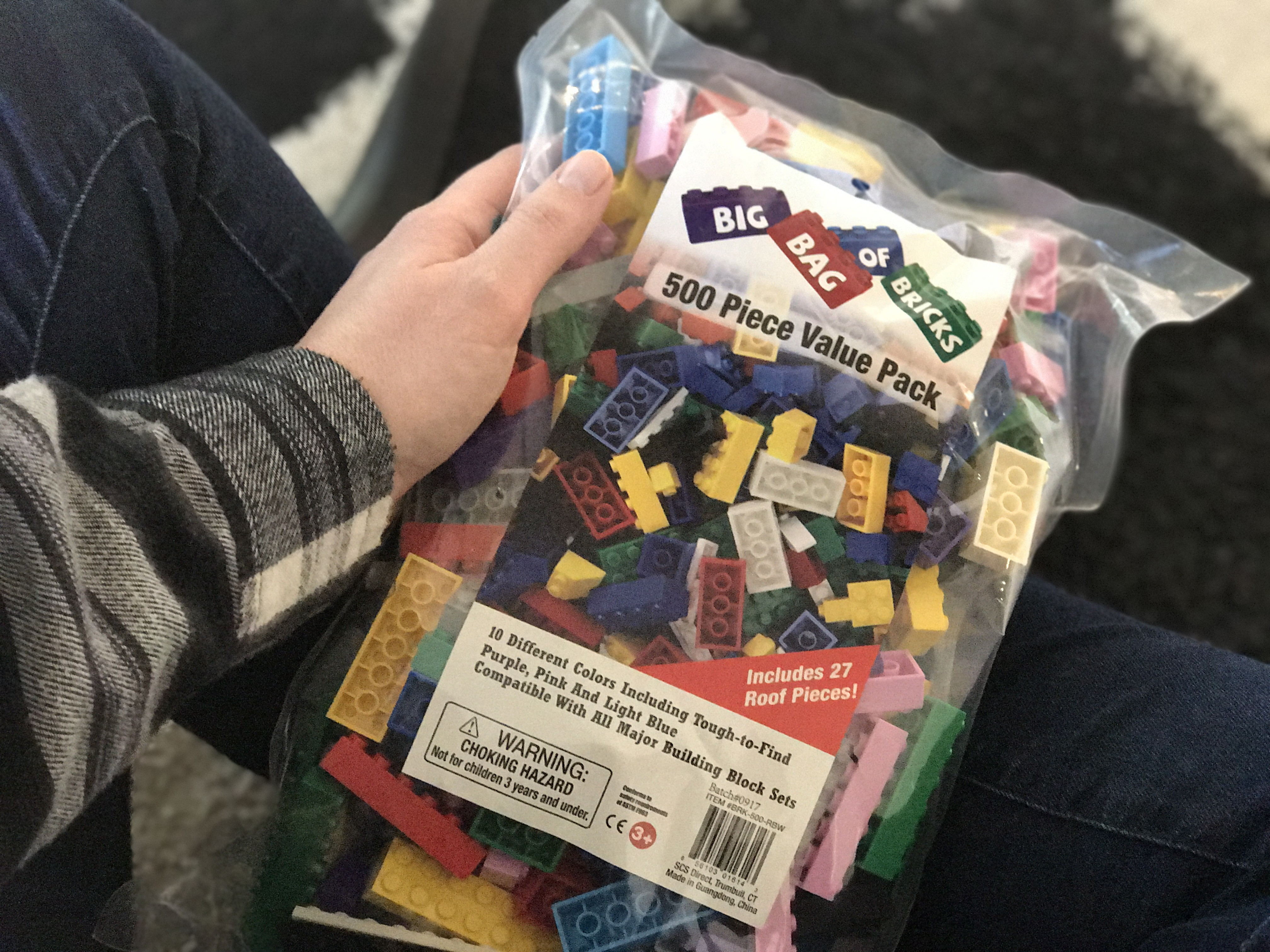 Granted, if you want a Ninjago, Star Wars or LEGO Friends set, this won't help you. For that, you need to sign up to get KCL emails so you can get great prices when we post LEGO deals.
But if you're buying some extra pieces to go along with a set so your child can get creative, this is the way to go.
12. Save 26% when you buy generic LED lightbulbs (instead of Philips).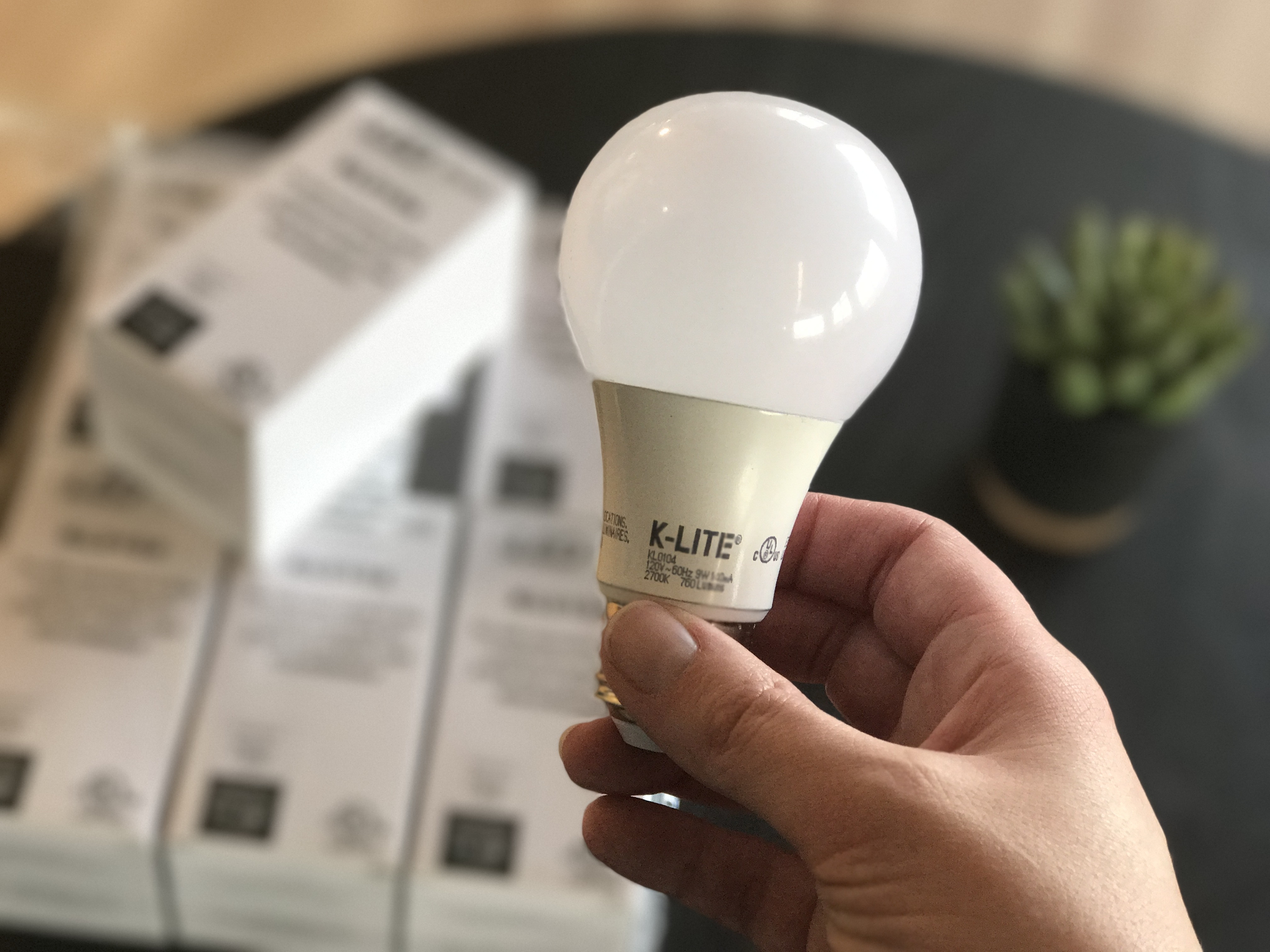 This is another instance where there's a generic that's cheaper than the Amazon Basics version.