You probably already know this, but there's a Sriracha shortage. And chances are, your local grocery store is either running low on Sriracha or is entirely out of the popular hot sauce.
For months now, one of the most popular condiments is hard to come by. And if you're one of the millions of people who buy the green-capped bottles with the rooster on the front, you're feeling pretty spicy about this development.
Why is there a Sriracha shortage? What can a hot sauce fan do in the meantime? We'll try to answer your questions. Here's what you need to know:
Sriracha's manufacturer stopped fulfilling orders in April.
Huy Fong Foods, the California company that has made Sriracha for more than 40 years, sent a letter to customers in mid-April 2022, letting them know that they were experiencing a "severe shortage" of the chilis they use to make the sauce.
They got into some legal issues with the California farm they'd previously sourced chilis from, and switched to a farm in Mexico — which just dealt with severe weather that decimated recent chili crops.
There won't be any new shipments of Sriracha until at least September.
It's gonna be a long summer for Sriracha fans.
While Huy Fong Foods waits for the chili crops to recover, they won't be fulfilling any new orders of Sriracha (or their two other sauce products, Chili Garlic and Sambal Olek).
Any orders placed after April 19, 2022, have been scheduled for after Labor Day. In the meantime, expect restaurants and stores to run out.
Restaurants and resellers have been clearing shelves over the last few months, making the shortage even spicier.
I was literally just at the store and saw somebody buy up all the Sriracha on the shelves. Dude. #SrirachaShaming
The fact that there's a Sriracha shortage means that there will be people who will panic-buy an entire store's stock of the sauce (remember toilet paper?). Please sauce responsibly.
Resellers have been jacking up prices for Sriracha.
Typically, you'll pay about $0.21/oz for Sriracha. Walmart's "out of stock" listing on their website still has a 17-oz bottle listed for $3.62. That's definitely not the case anymore. Third-party sellers on sites like Amazon, Walmart and eBay have raised prices during the shortage. Here's what we're finding:
You can still find Sriracha (and copycats) online — but product is running out fast.
Although most standard Sriracha is sold out on Amazon, you can still get your hands on the last few bottles (and these similar brands):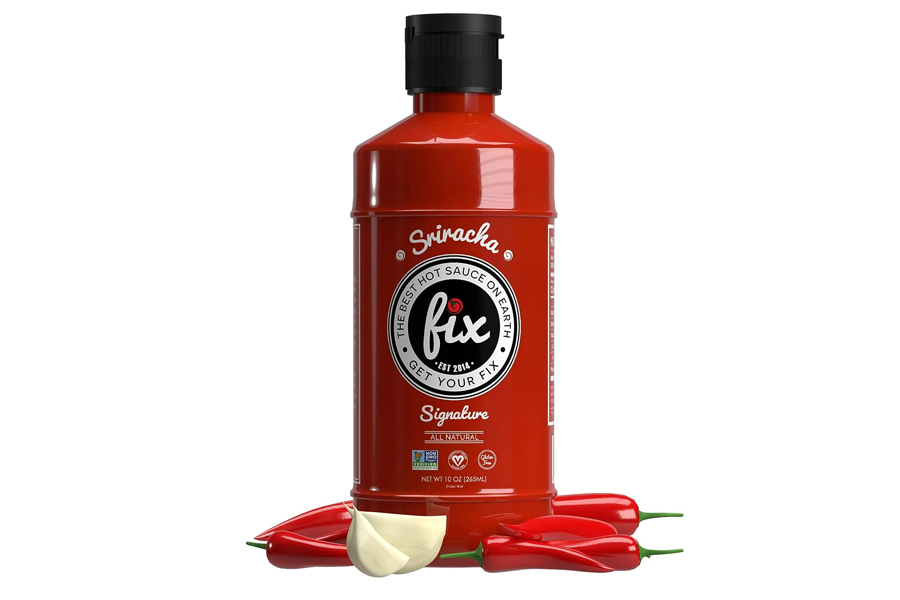 10% or 15% off with Subscribe & Save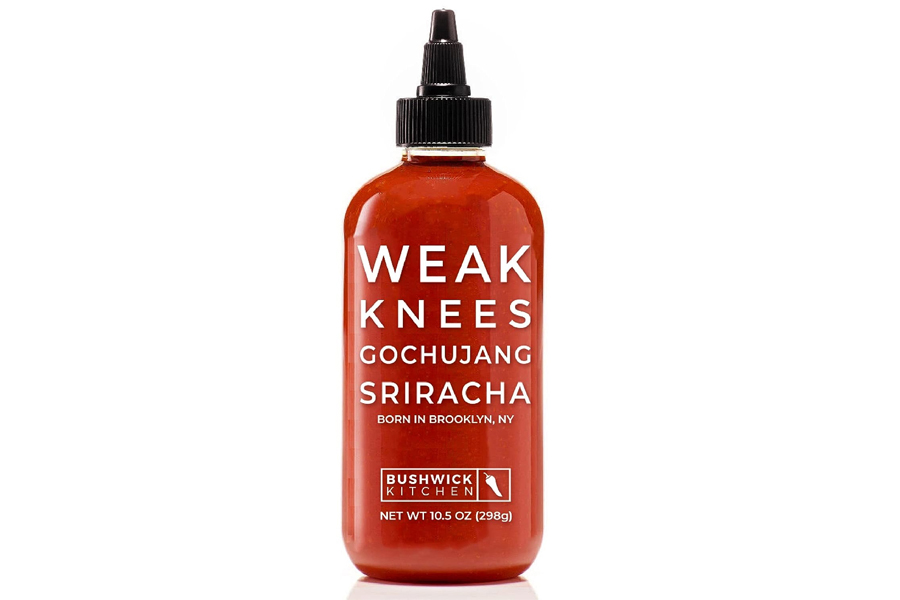 5% or 10% off with Subscribe & Save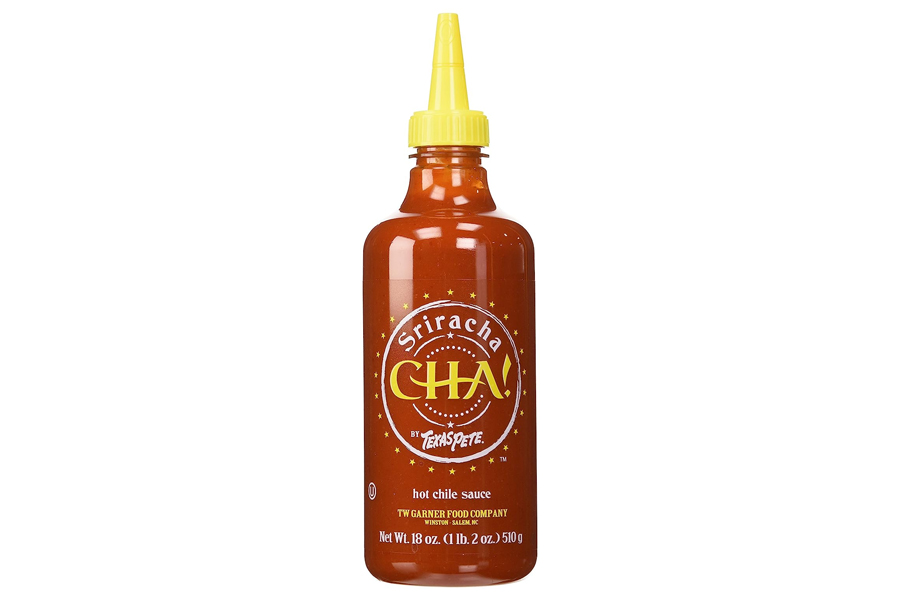 There are still plenty of Sriracha-based products available.
If you're fresh out of Sriracha and you're jonesing for that flavor, here are some of our favorite Sriracha-flavored products that are still very much in stock:
You could always just make your own Sriracha at home.
There are a bunch of recipes online to make your own Sriracha. Here's what you need:
1 lb red jalapeño peppers, no stems
1/2 lb red serrano peppers, no stems
1/3 cup of water
4 cloves of garlic, peeled
3 tbsp light brown sugar
1 tbsp kosher salt
1/2 cup distilled white vinegar
You'll want to check out the full recipe we found here; if you've got the time and will to make sriracha, it's totally doable — but not as simple as mixing a few ingredients together.