We're reader-supported and only partner with brands we trust. When you buy through links on our site we may receive a small commission at no extra cost to you. Learn More. Product prices and availability are accurate as of the date and time indicated and are subject to change.
You might be surprised to learn that Costco sells all sorts of luxury items, like bulk orders of caviar and custom Jacuzzi bath remodels. Heck, you can even get a baby grand piano delivered right to your living room when you shop Costco luxury items.
But the reason you haven't seen these lux items in the warehouse is because they're only found by shopping at Costco online.
Since the process of browsing the Costco website can get a little overwhelming, we picked out a few of our favorite Costco luxury items. And even though these sticker prices seem steep, if you have a Costco Executive membership, you'll earn 2% back at the end of the year. So that's $100 back on the $4,999.99 baby grand piano we shared below. And sometimes the luxe items are even included on sale in the Costco Coupon Book!
To save more on your must-have luxury items, download the Krazy Coupon Lady app or text HACKS to 57299.
1. Buy an assortment of Costco caviar starting at $19.99/oz — around 50% cheaper than the average.
Nothing says luxury quite like caviar from Costco. Whether you're looking for a gift set of caviar, just a few ounces for an upcoming dinner party, or a bulk deal to stock up ー we found a couple of options on the Costco website.
According to the Imperia Caviar company, you can expect to pay around $40 per ounce for good caviar. But Costco offers a three-pack of 2-ounce jars of Tsar Nicoulai Estate Classic White Sturgeon Caviar for $199.99, which comes out to $33.33/oz.
They even have a bulk deal on caviar if you can afford to pay the upfront cost. Costco sells 35 2-oz jars of Plaza Osetra Kilo Caviar (enough to serve 30+ people) for $1,399.99, or $19.99/oz.
Caviar delivery takes about a week, so plan ahead.
2. Get a baby grand piano delivered from Costco for $4,999.99.
Setting up a baby grand piano in your home is a luxe move, especially when it comes to choosing Costco's sleek Roland CG-1 Mini Grand Digital Piano.
The digital piano has a price tag of $4,999.99, but Costco's bundle includes Bluetooth control (so you can control it with your phone) and a matching ebony piano bench with storage space.
You can expect free Threshold Delivery within 10 – 15 days.
3. Costco sells a fully assembled grazing board for $229.99 that can feed 10 people.
Costco offers two different fully assembled charcuterie boards that can be delivered right to your door.
For $229, you'll get a ready-to-graze gourmet spread delivered on a wooden keepsake board. It includes six trays of artisan cheeses, dried fruits, cured meats, nuts, olives, a bamboo boat of chocolates, and enough crackers and serving ware to feed 10 people.
The smaller pre-assembled charcuterie board costs $159 and includes the same variety of fruits, meats, cheeses, and chocolate, but just on a smaller scale (to feed up to 6 people).
Charcuterie boards from Costco only ship out on Monday through Wednesday to ensure the package arrives before the weekend.
4. Order 10 pounds of Alaskan king crab legs for $499.99 from Costco.
At $499.99, this 10-lb box of wild-caught Alaskan Golden King Crab Legs from Costco comes out to around $50 per pound, about 41% less than the average cost of golden king crab at restaurants, according to prices quoted by CNBC.
In the Costco box, you'll get 20 – 24 legs and claws that come cleaned, cooked, and frozen at the peak of freshness so it's ready to eat by the time it arrives at your door.
Expect to wait two days for delivery, depending on the time of day you place your order.
5. Pair filet mignon with lobster tails for just $47.49/serving from Costco.
Costco sells a box of four 6-oz filet mignon steaks plus four wild-caught Maine lobster tails for just $189.99, which comes out to $47.49 per serving if you're feeding four people.
The box gets delivered fully frozen but raw, so you can prepare the dish to your liking.
Standard two-day air delivery gets included in the Costco price.
6. Costco has legit Maui Jim sunglasses for $102 — or 63% cheaper than retail.
Maui Jim sunglasses usually retail for around $279, but Costco offers authentic Maui Jim sunglasses for only $102.
The luxury sunglasses are polarized for 100% UV protection and have a durable titanium frame. This is an example of Costco luxury items that benefit from the company's bulk buying discounts.
7. Shop Costco for luxe Omega Aqua Terra watches starting at $4,499.99.
Whether you're eyeing the lower-priced Omega Seamaster Aqua Terra Chronometer Ladies Watch ($4,499.99) or the pricier Omega Seamaster Aqua Terra Master Co-Axial Chronometer Ladies Watch ($14,999.99), Costco has you covered.
The Swiss-made luxury watch brand comes in 18-karat gold with a diamond-set bezel and hour markers.
8. Secure your L.A. Rams collectors' edition framed photo for $1,349 from Costco.
Only 156 of these framed L.A. Rams Autographed Super Bowl LVI Champions Photos exist, and you can get yours from Costco for $1,349.99.
The collectible photo includes authentic, handwritten signatures from members of the L.A. Rams' Superbowl championship team. You get free delivery that takes 10 – 15 days.
9. Costco has all sorts of gourmet holiday gift boxes starting at $29.99.
Buying gourmet gift baskets from Costco is one of my favorite hacks for gift-giving on a budget. I use them for teacher gifts, dorm room surprises, and in-law gifts during the holidays. And prices for these gift boxes start at just $29.99.
Here's a sampling of what to expect in terms of pricing, plus some current deals: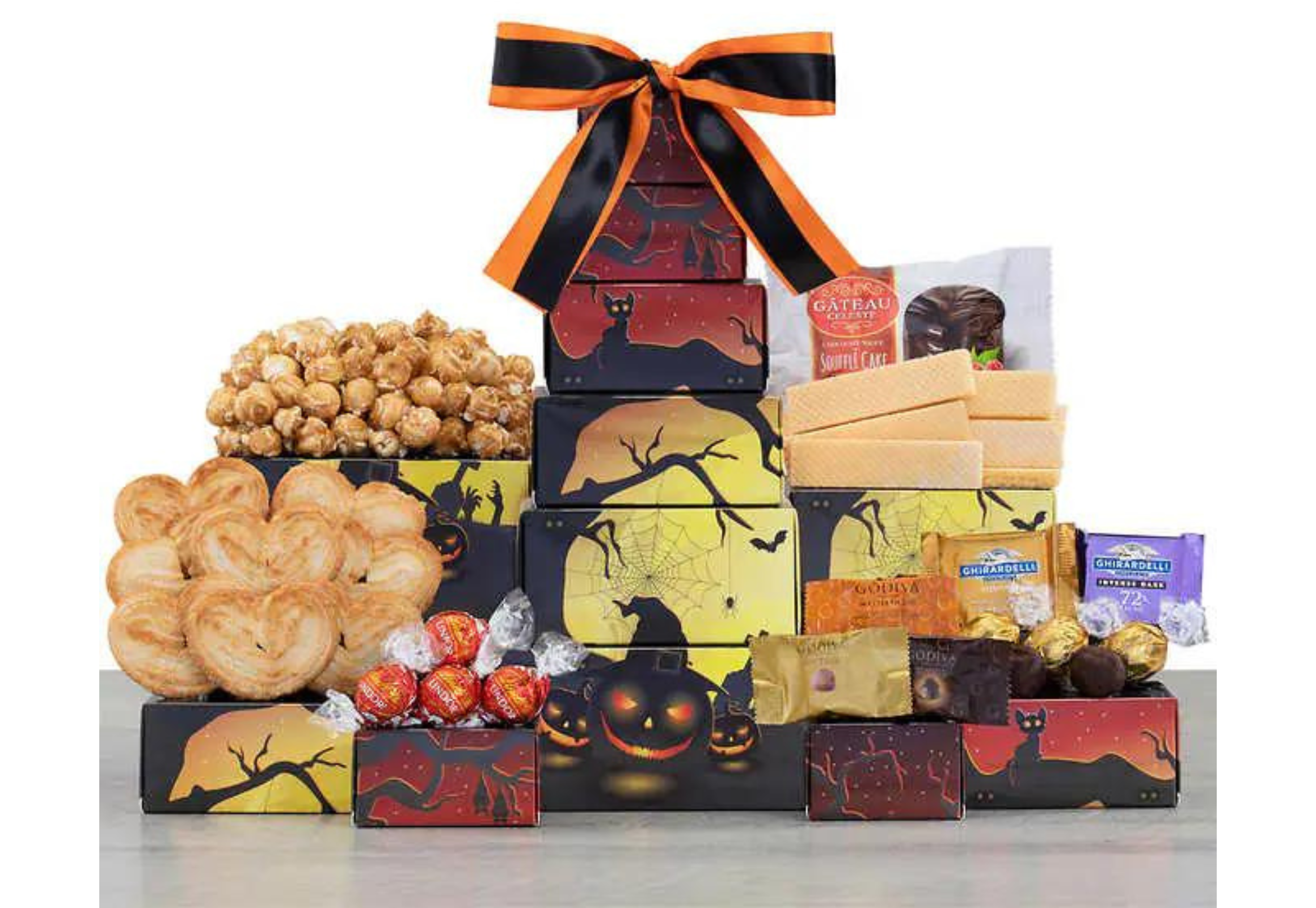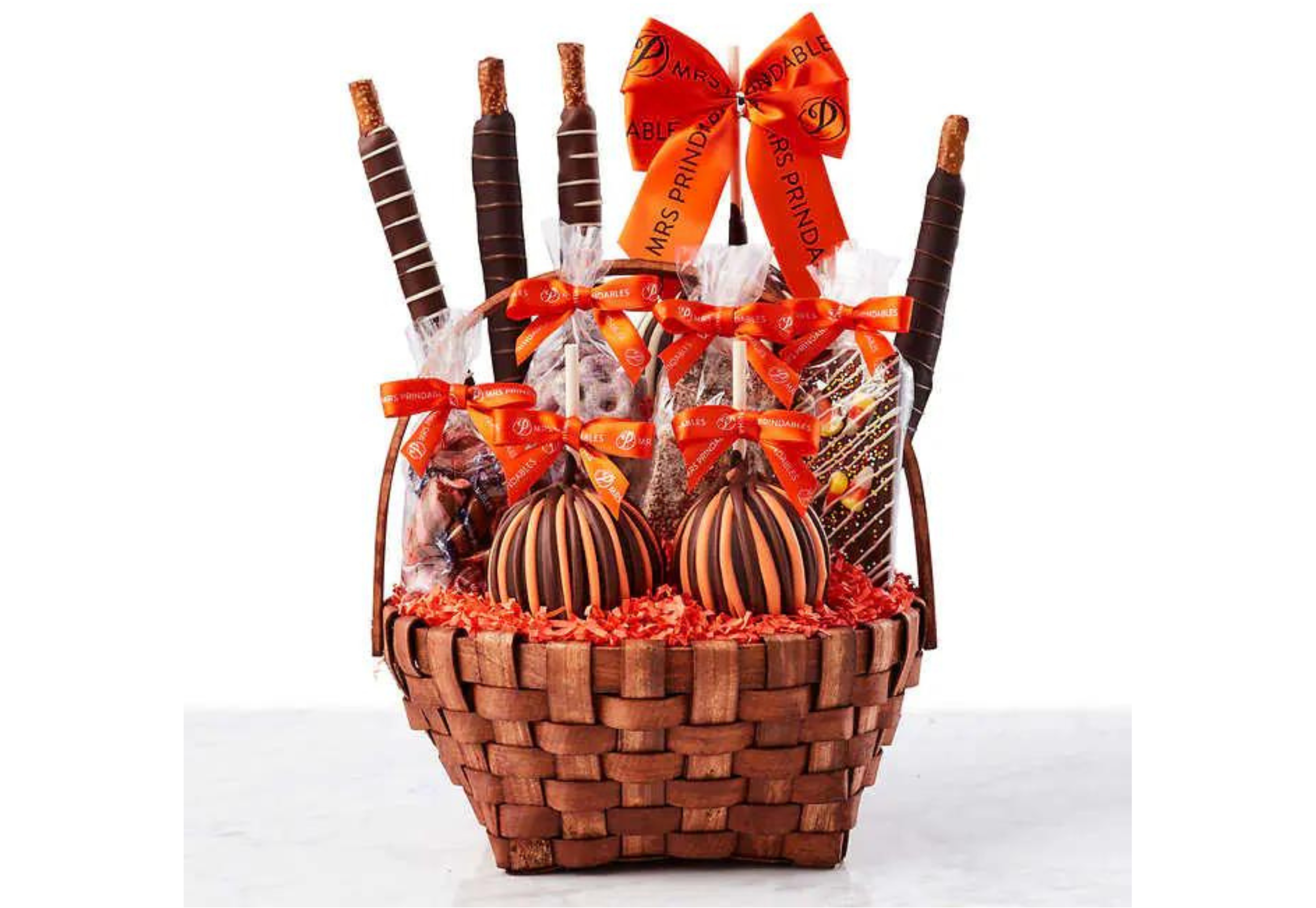 10. Buy an in-home infrared sauna for $4,999.99 from Costco.
People rave about the health benefits of infrared saunas. So why not bring one home from Costco?
Costco's six-person Dynamic Monaco Infrared Sauna costs $4,999.99 and includes curbside delivery within 2 – 3 weeks.
11. Shop La Prairie skincare starting at $948/oz from Costco.
If you're into luxury skincare, try Costco's La Prairie Platinum Rare Haute-Rejuvenation Eye Cream.
The Swiss skincare brand starts at $634.99 for a 0.67-oz jar, which comes out to $948/oz.
12. You can actually plan a Jacuzzi bath remodel from Costco.
If you're looking for the ultimate in-home luxury, Costco offers Jacuzzi bath remodels as one of their services. Start by calling their phone number at (866) 455-1788 to request a free initial consultation for a high-end bathroom remodel.