We're reader-supported and only partner with brands we trust. When you buy through links on our site we may receive a small commission at no extra cost to you. Learn More. Product prices and availability are accurate as of the date and time indicated and are subject to change.
If you're a pre-planner like me, you're probably thinking about where to stock up on the best Halloween candy for cheap. Even though it's only August, I'm finding deals on Halloween candy in bulk at Sam's Club. But just how good are the deals?
Sam's Club is offering more than just mixed bags of snack-size candy. They brought back the multipacks of Sam's Club Halloween-themed lollipops again and big tubs of chocolate. You can order these online for shipping or grab them at the warehouse on your next Sam's Club trip.
Let me show you what to buy and what to skip in the Sam's Club candy aisles this Halloween season.
Download The Krazy Coupon Lady app or text HACKS to 57299 for more money-saving tips, deals, and coupons.
The best Sam's Club Halloween candy deals are the assorted bags — you'll pay as low as $0.11 per piece.
I popped into Sam's Club on July 17 and found that they already had Halloween candy in stock. And select packs are available for pickup.
While these packages are specifically Halloween-themed, you can find bulk candy deals at Sam's Club year-round. And you could technically use those for Halloween candy, too (as long as you check their expiration dates).
Pay as low as $0.11 per piece with these Sam's Club Halloween candy deals: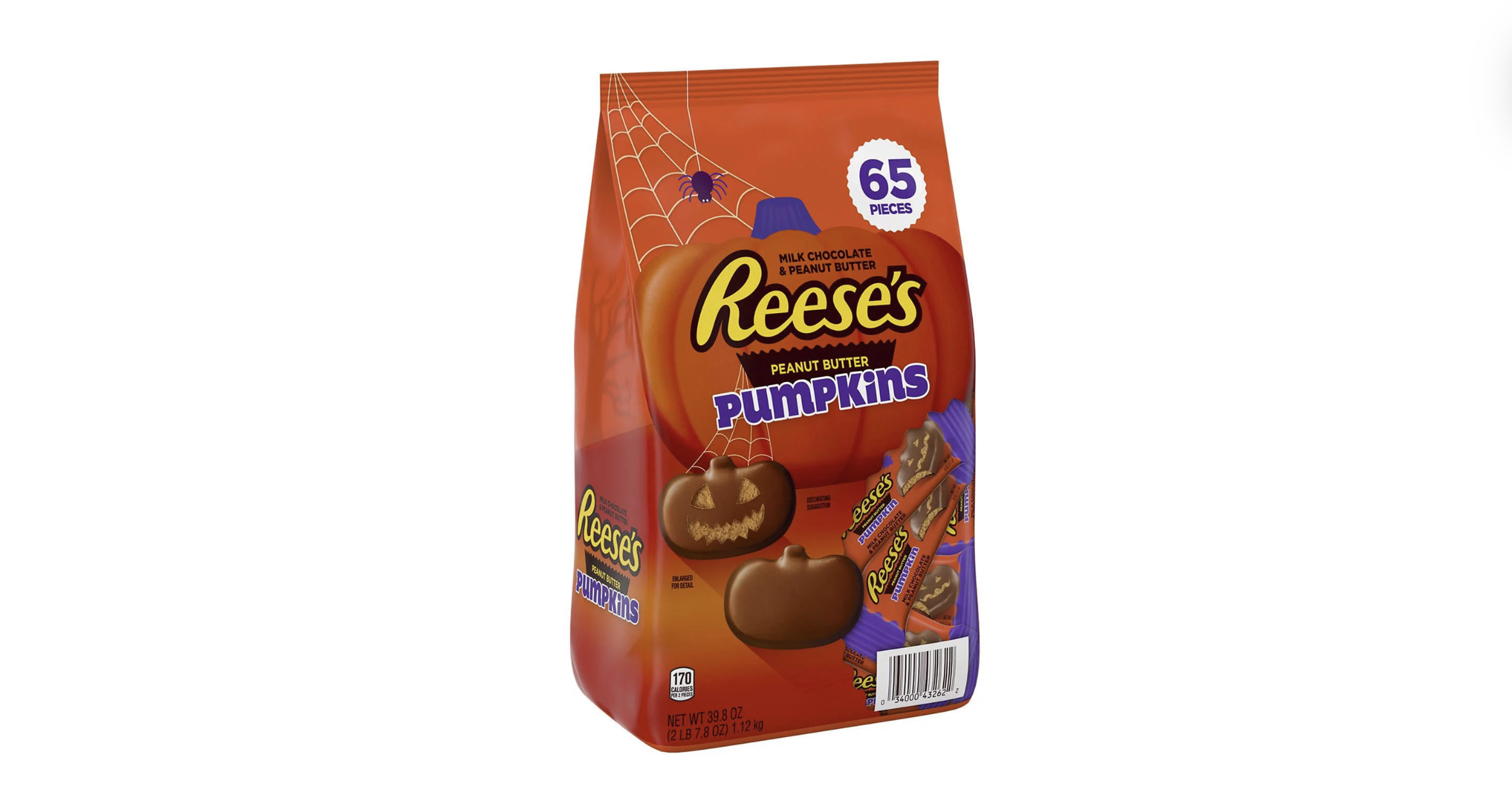 Pickup:
Free for Plus members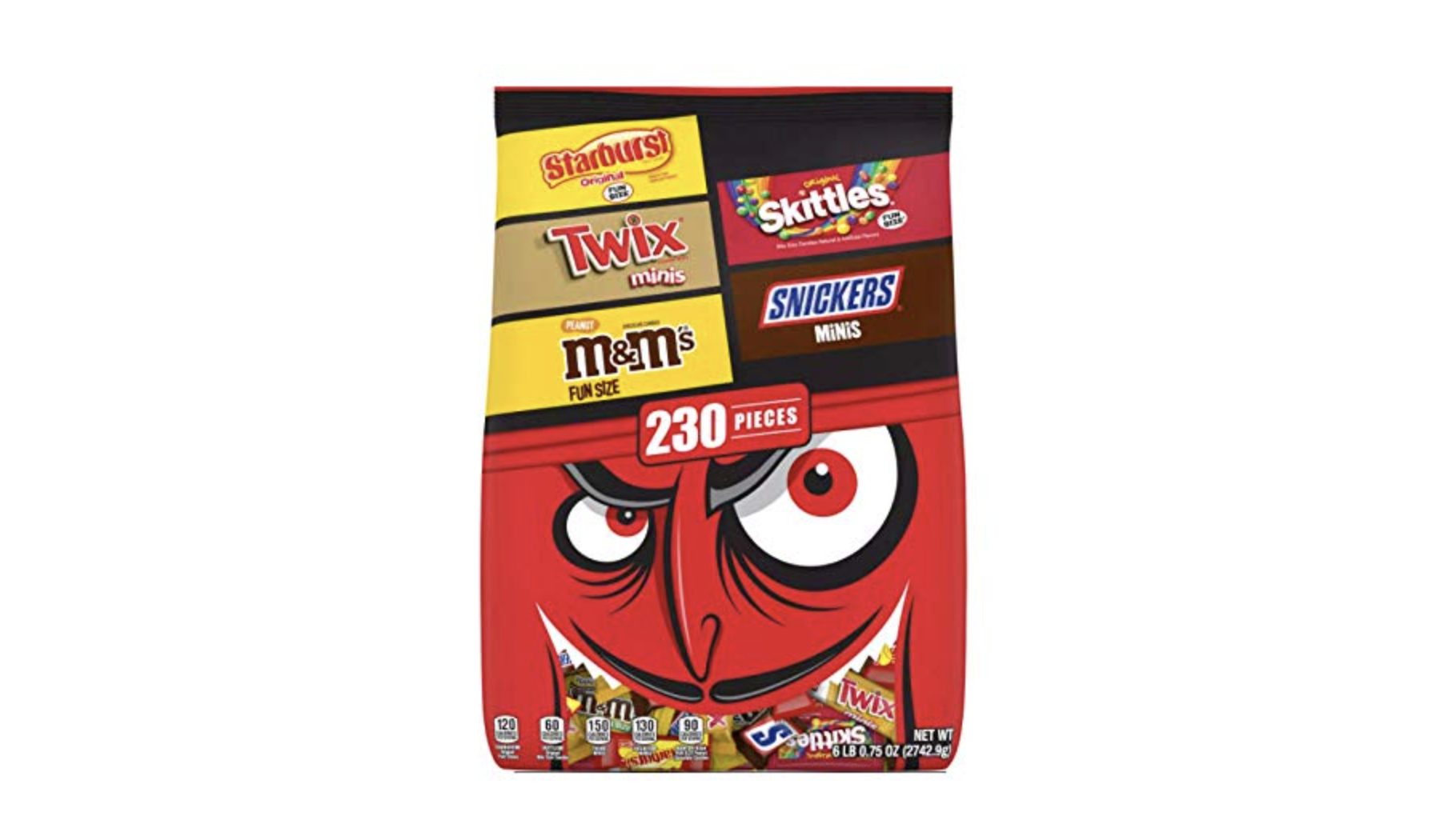 Includes Snickers, Twix, Skittles, Starburst, and M&M's Peanuts
Pickup:
Free for Plus members
Includes Reese's chocolate pumpkins & white ghosts, Kit Kat Witch's Brew wafers, Hershey's Cookies 'N' Creme fangs, and York peppermint patties pumpkins
Pickup:
Free for Plus members
TIP: Not a Sam's Club member yet? You can get a 1-year Sam's Club membership for 50% off.
Sam's Club has huge containers of bulk chocolates for as low as $0.15 per piece.
If you're looking for bulk buys of candy, Sam's Club has some killer deals right now. They're offering big containers of Reese's, Snickers, and M&M's with over 300 pieces of candy, which means you're paying as little as $0.15 per piece.
Pickup:
Free for Plus Members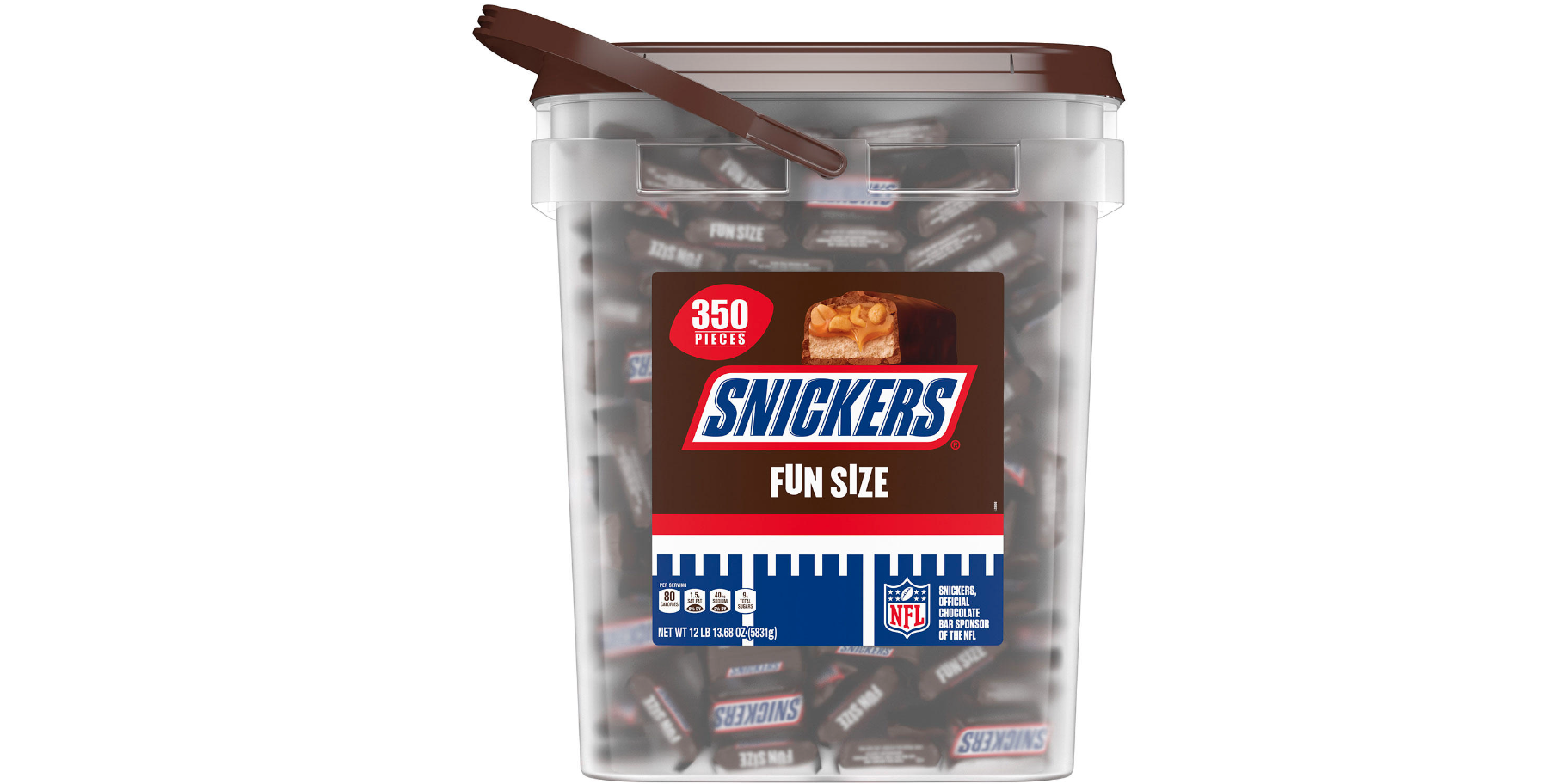 Pickup:
Free for Plus Members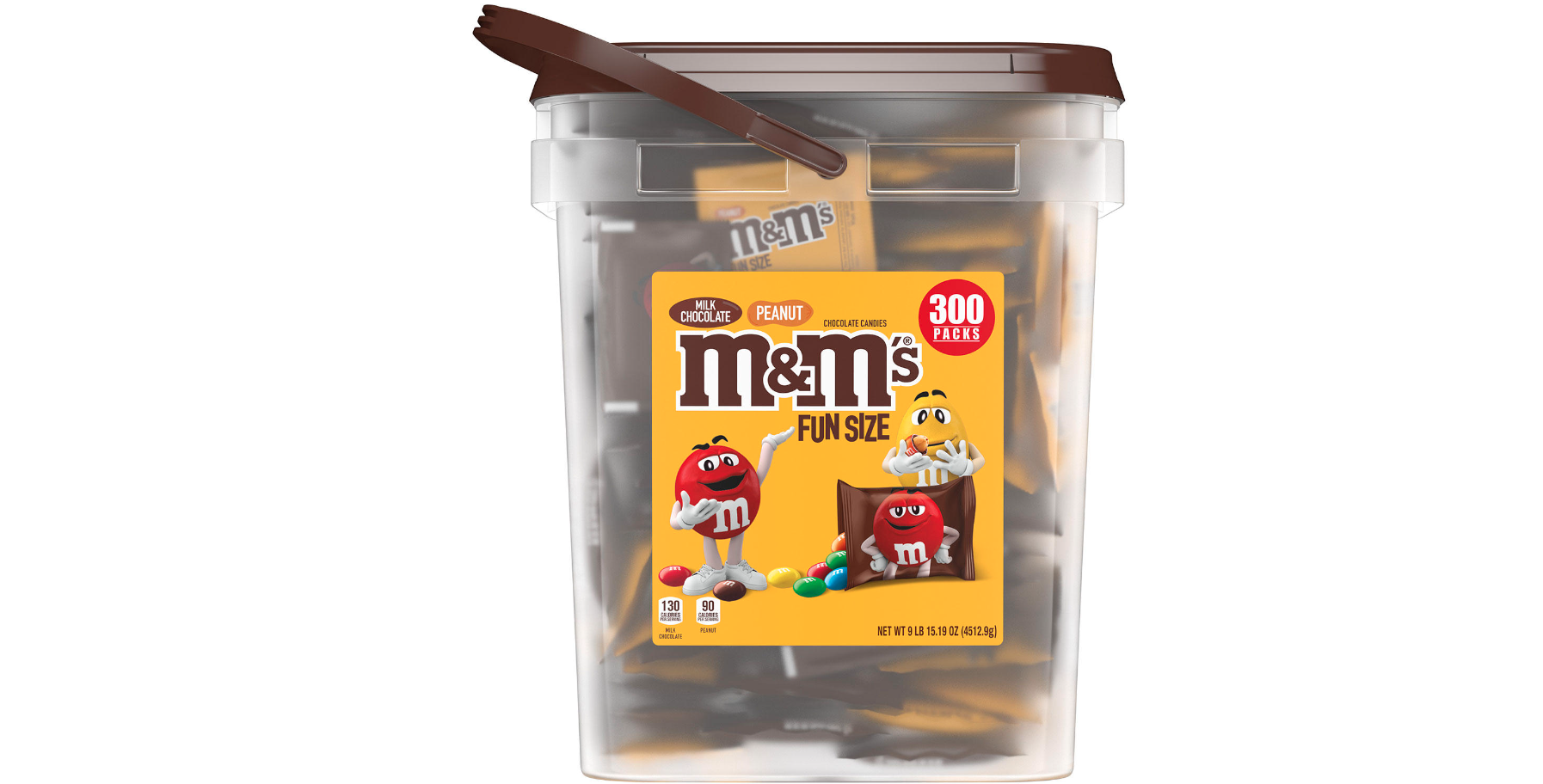 Pickup:
Free for Plus Members
Related: Beyond the candy, the new Sam's Club Halloween lineup includes tons of inflatables, larger-than-life animatronics, and costumes.
Their Hershey's Fund Raising Kits come with 52 full-size candy bars — making each bar just $0.77.
Handing out full-size candy bars on Halloween is a bit of a power move, but if you're game, I found an unbeatable deal at Sam's Club. These 52-piece kits are normally $47.98 ($0.92 per bar), but they're on sale right now for just $39.98 ($0.77 per bar). You'd pay around $0.94 per bar if you bought them on Amazon.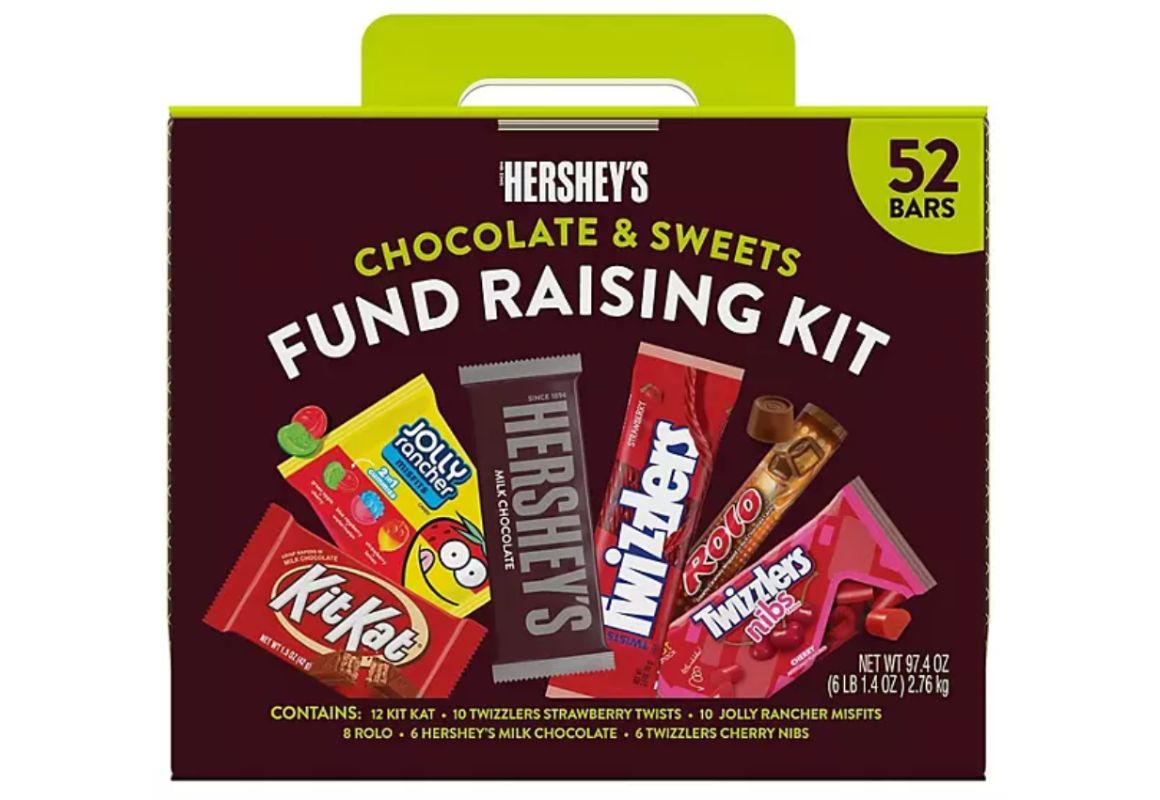 Pickup:
Free for Plus members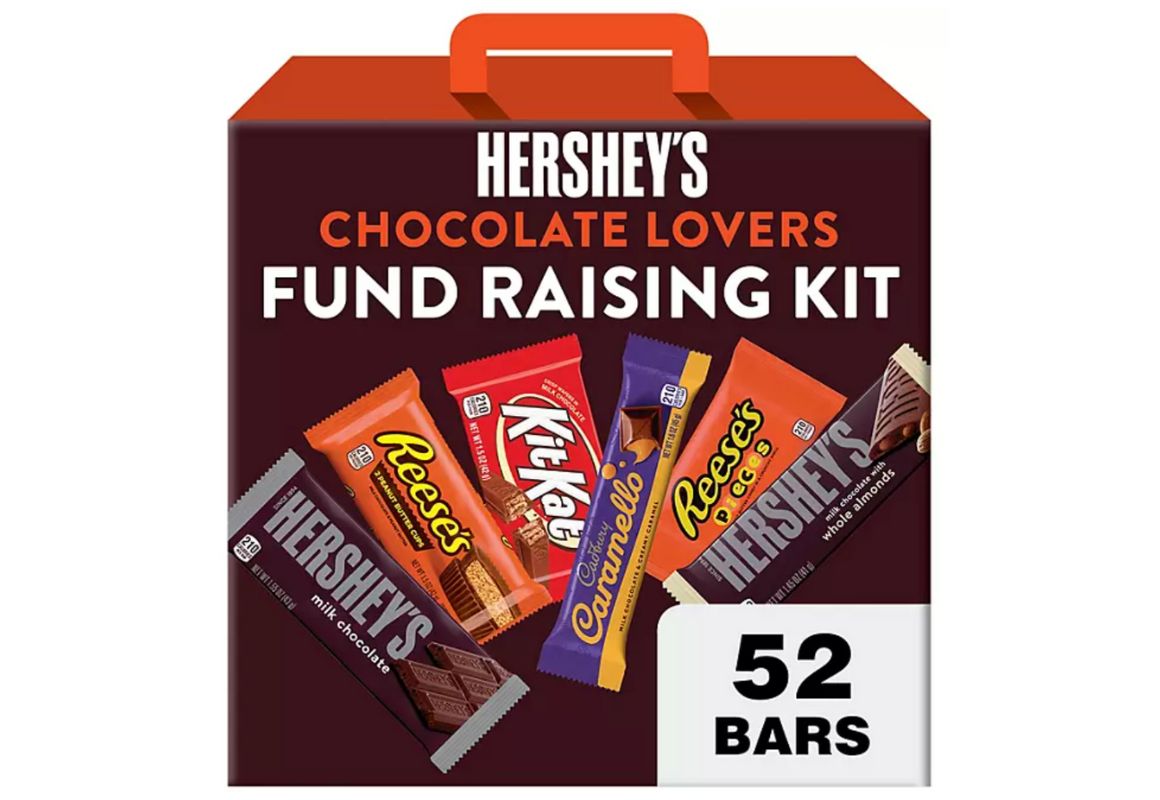 Pickup:
Free for Plus members
Grab the Sam's Club Halloween lollipops for trick-or-treaters or the classroom ($0.50 per piece).
Have you seen the 24-pack of Sam's Club Halloween lollipops yet? If you're looking for classroom Halloween treats or want to add a little pizzazz to your trick-or-treat offerings, getting a 24-pack for $11.98 ($0.50 each) is a good deal in my book.
In the 24-pack, you'll get 12 individually wrapped jelly lollipops and 12 individually wrapped swirl lollipops. The swirl pops include grape, lemon, orange, and tutti-frutti flavors. Then there are the jelly lollipops shaped like a jack-o'-lantern, candy corn, a friendly ghost, and a cat in flavors like strawberry, orange, cherry, and tutti-frutti.
You could use the 24-pack Halloween Jelly and Swirl Pops for trick-or-treating, costume parties, school celebrations, team practices, party favors, office treats, or any gathering leading up to Halloween. They're especially perfect for classroom Halloween treats.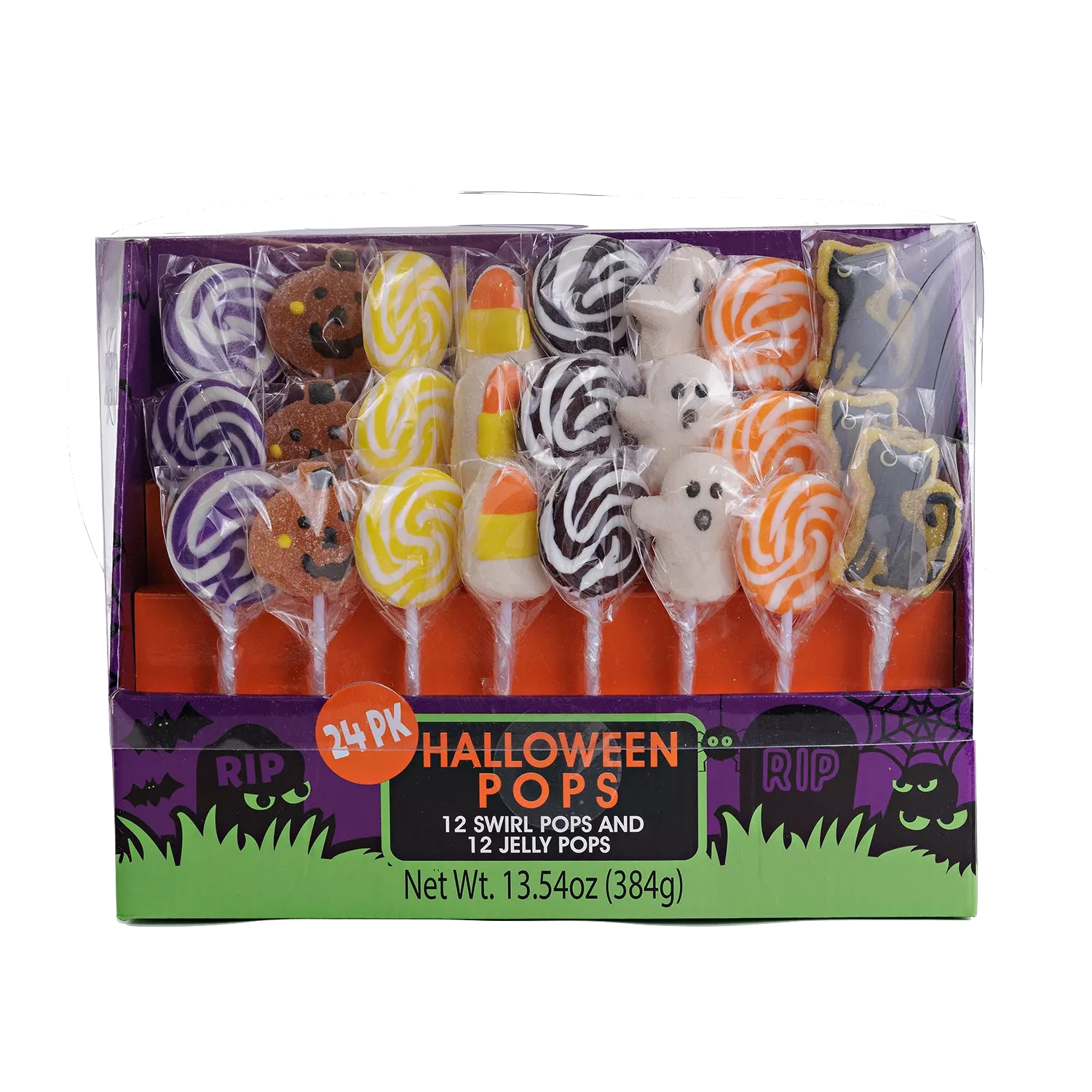 Shipping:
Free for Plus members
But some candy will be cheaper at Target and Walmart (as low as $0.07 – $0.10 per piece).
When it comes to hunting down the most value-packed Halloween candy deals, Sam's Club might not always be the clear winner, especially as we get closer to Halloween. You'll need to calculate the price per piece to be able to compare the candy deals across stores, since the quantity in each bag will differ.
For example, at Target, you'll soon be able to find a 160-count mixed bag of Kit Kat or Reese's for $15.99, making each piece only $0.10. And last year at Walmart, we saw a massive 330-piece bag of Halloween candy go for $23.99, or $0.07 per piece. Compare this to paying $0.11 per piece for an assorted bag of candy at Sam's Club.
Target and Walmart often have sales on Halloween candy at the end of September and early October, too, which can drop the price per piece even lower. In 2022, Target offered 3 for $10 sale on a huge variety of candy. With inflation, we may see a similar sale at Target this year, but more along the lines of 3 for $12.
The moral of the story? If you're stocking up on Halloween candy, always check first for any Target deals and Walmart sales to make sure you're not overpaying.
TIP: In addition to shopping during sales, look for bulk candy not packaged as "Halloween" and you make save even more.
Look for Instant Savings offers on Sam's Club Halloween candy, or wait for clearance deals a week before Halloween.
Sam's Club doesn't take coupons because their "Instant Savings" get automatically applied at checkout. Some Instant Savings offers are exclusive to Scan and Go, so be sure to check the signs for that.
If products are still available in your store a week before Halloween, you might find candy on clearance. Last year, we found pumpkin Reese's for 50% off in the days before Halloween.
Get free curbside pickup for Halloween candy if you're a Sam's Club Plus member.
You don't even have to wrestle the in-store crowds when you can use Sam's Club Curbside Pickup. Just place your order, drive up, and let them bring the candy bags straight to your car.
This service is free for Plus members or $4 for Club members.
Related: We assembled our best tips for how to save on Halloween candy.