Let's face it — the price of Halloween candy is downright scary. But there's always a way to find cheap Halloween candy to help your wallet. More about that in a moment, but have you heard about the Halloween candy shortage? Yikes. Your favorite candy, like Hershey's, Twizzlers, and Reese's, could be depleted OR face a big markup.
Despite the shortage, Halloween candy sales are useful year-round but especially during this time of year. I'll show you how to save on candy, where to shop, and when to shop. And luckily, Walgreens has a candy clearance going on as we speak. You can find Hershey's products for more than 75% off and Jolly Ranchers for as much as 81% off.
And speaking of sweets, we have Halloween candy coupons and Halloween deals to keep you on budget. Text DEALS to 57299 and be the first to know about the hottest deals each day.
Shop These Live Candy Deals Now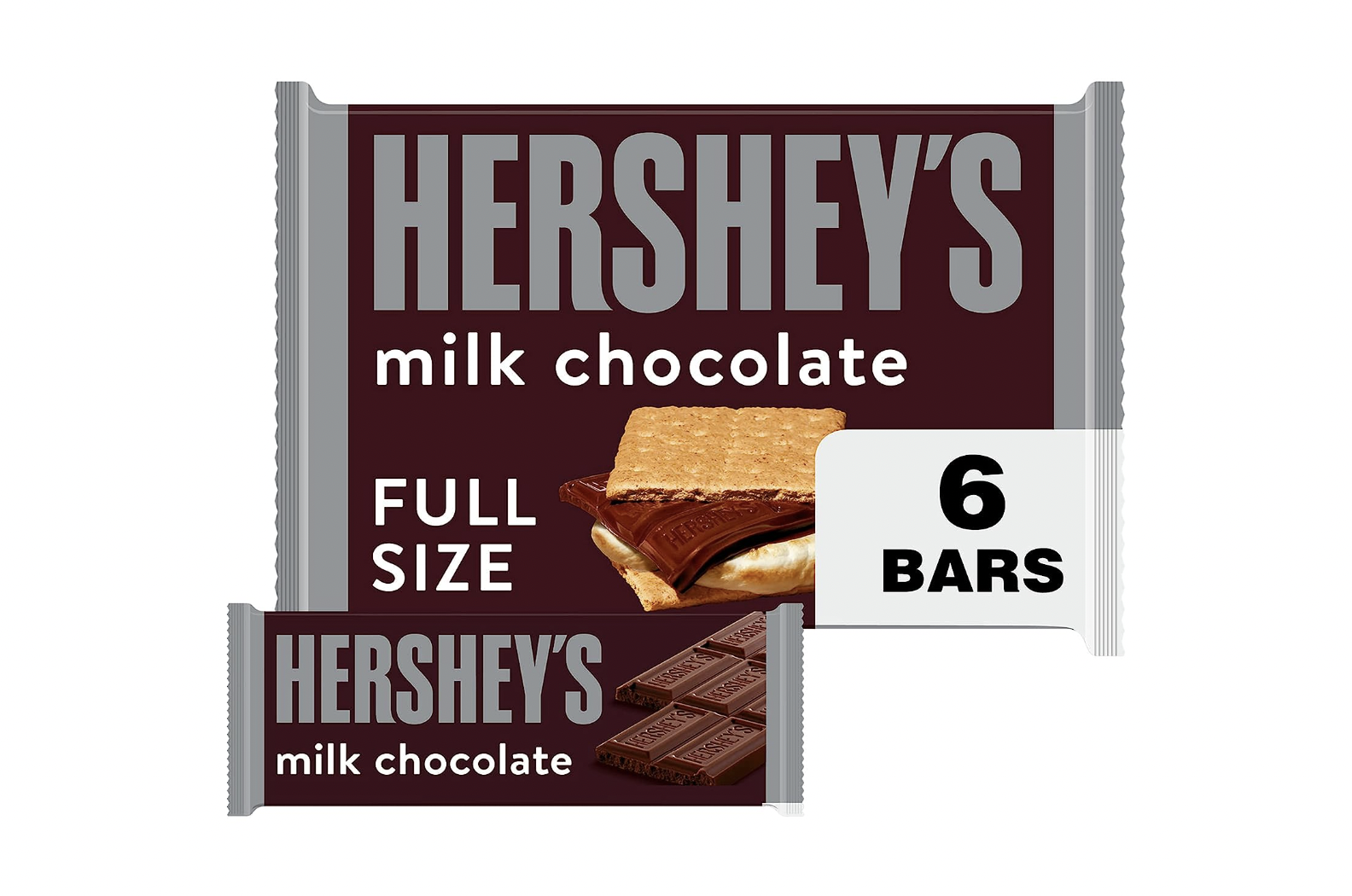 As low as
$4.15
$7.10
(42% Off)
5% or 15% off with Subscribe & Save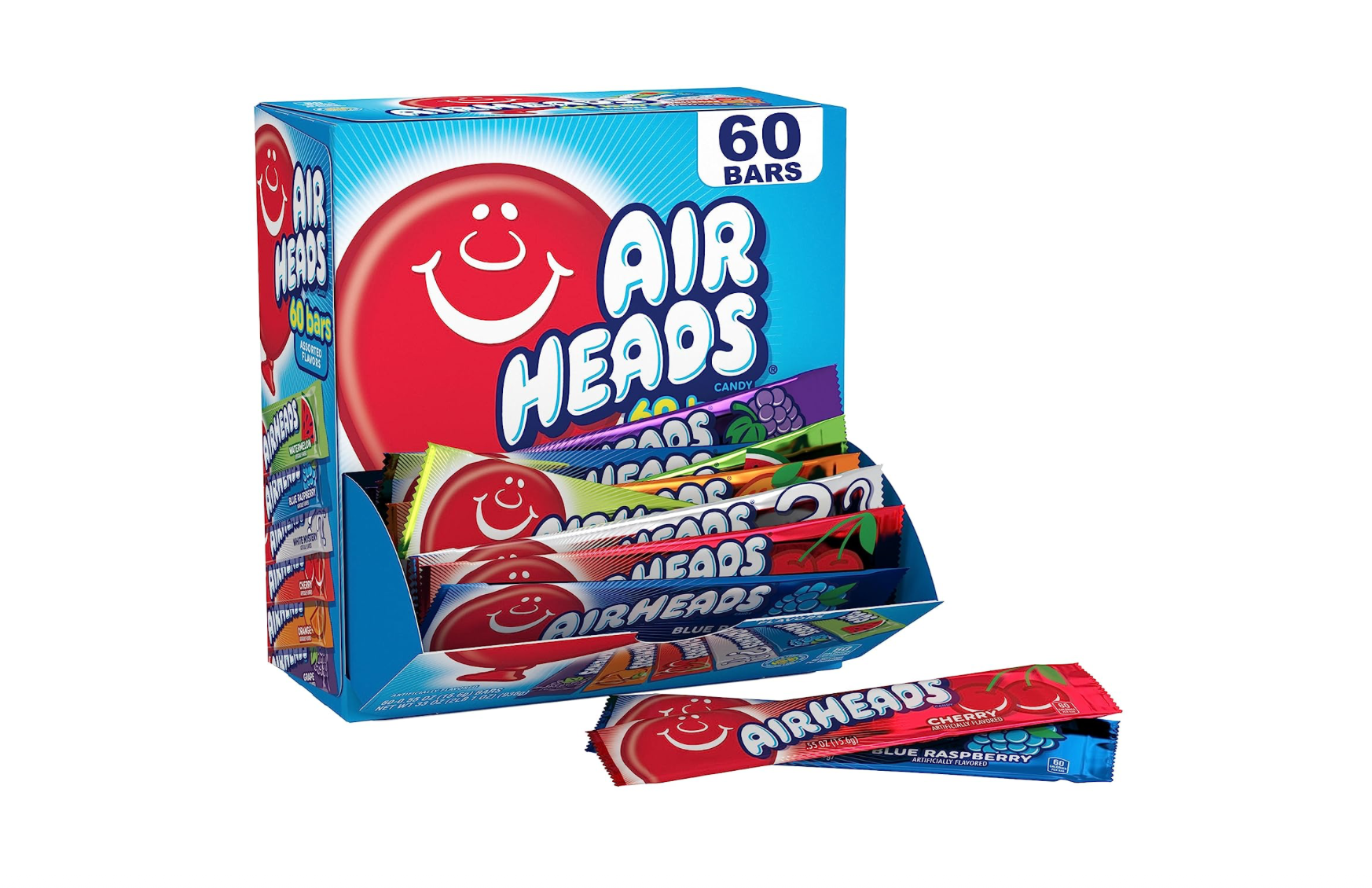 As low as
$6.78
$7.98
(15% Off)
5% or 15% off with Subscribe & Save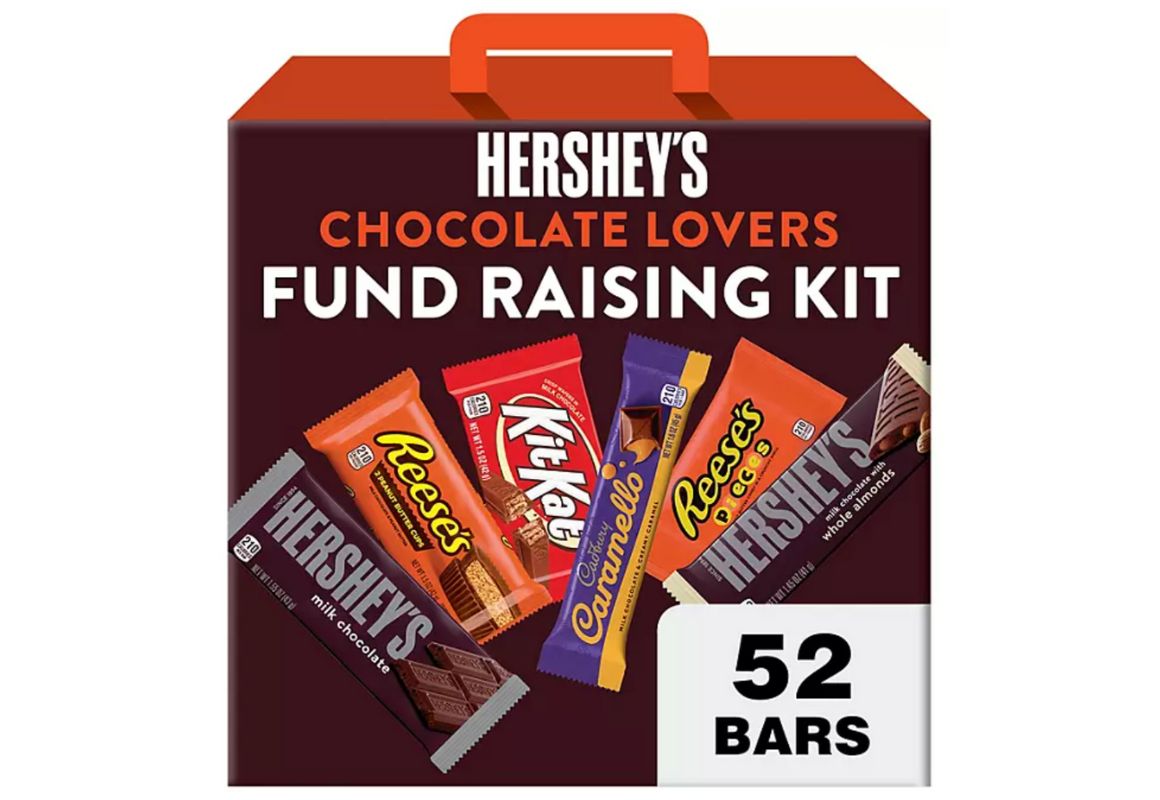 Pickup:
Free for Plus members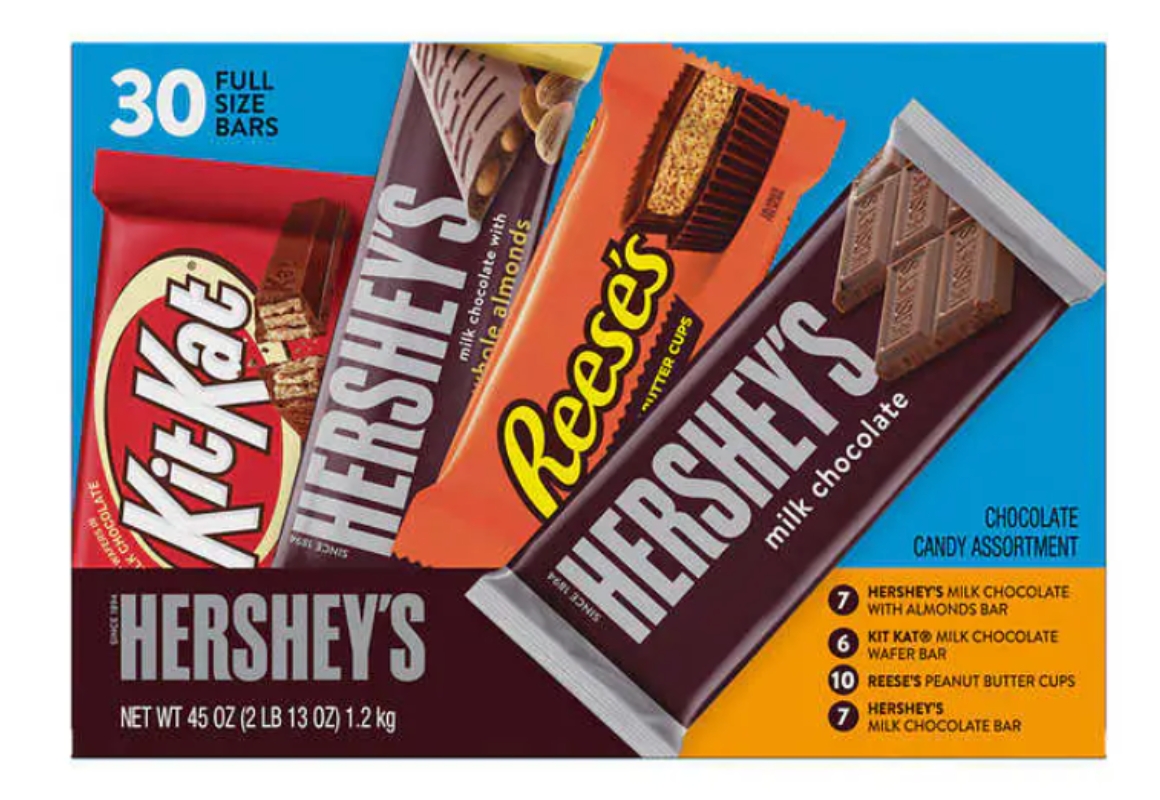 Buy 1, save $7.30, limit 10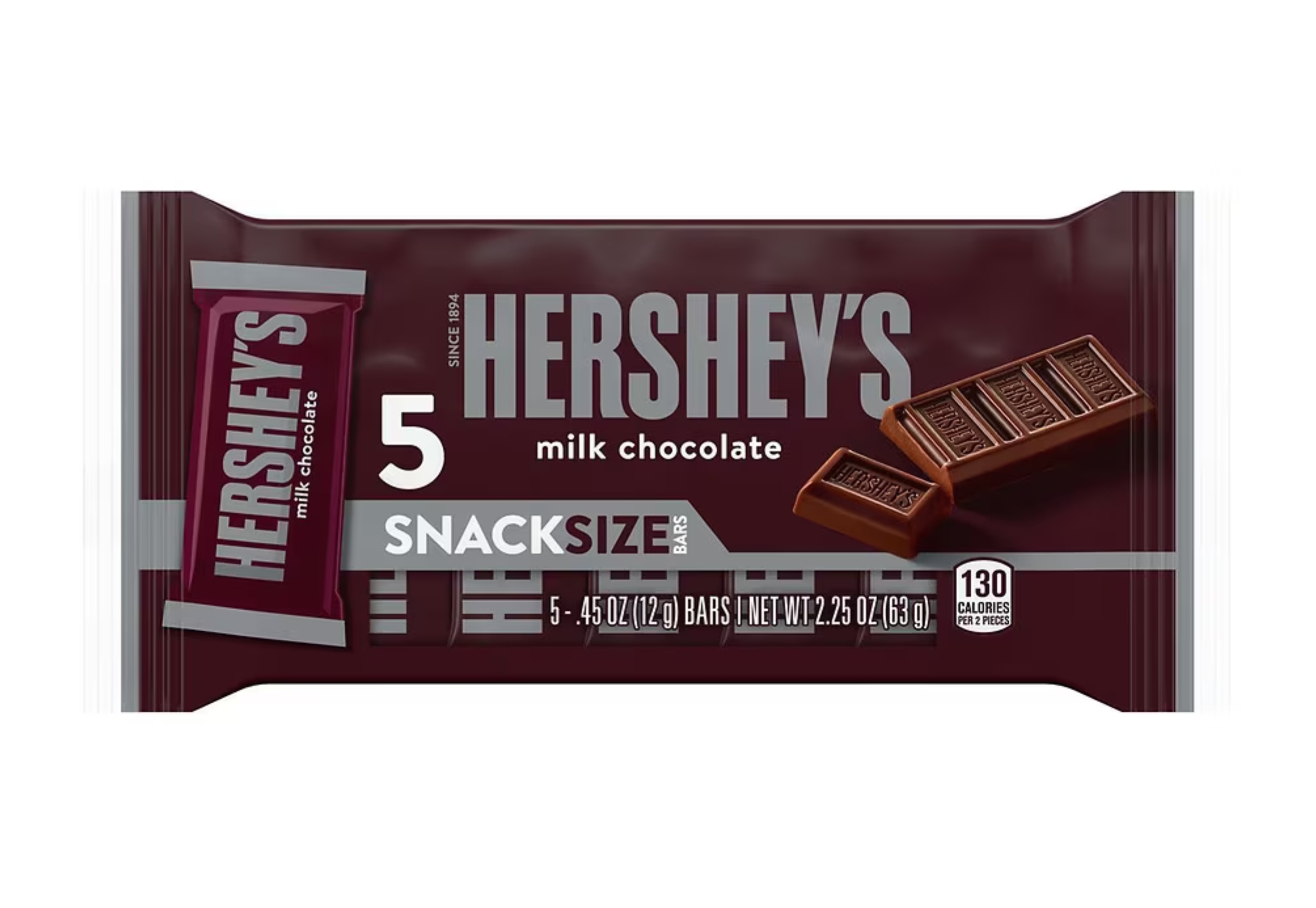 Pickup:
Free on orders of $10+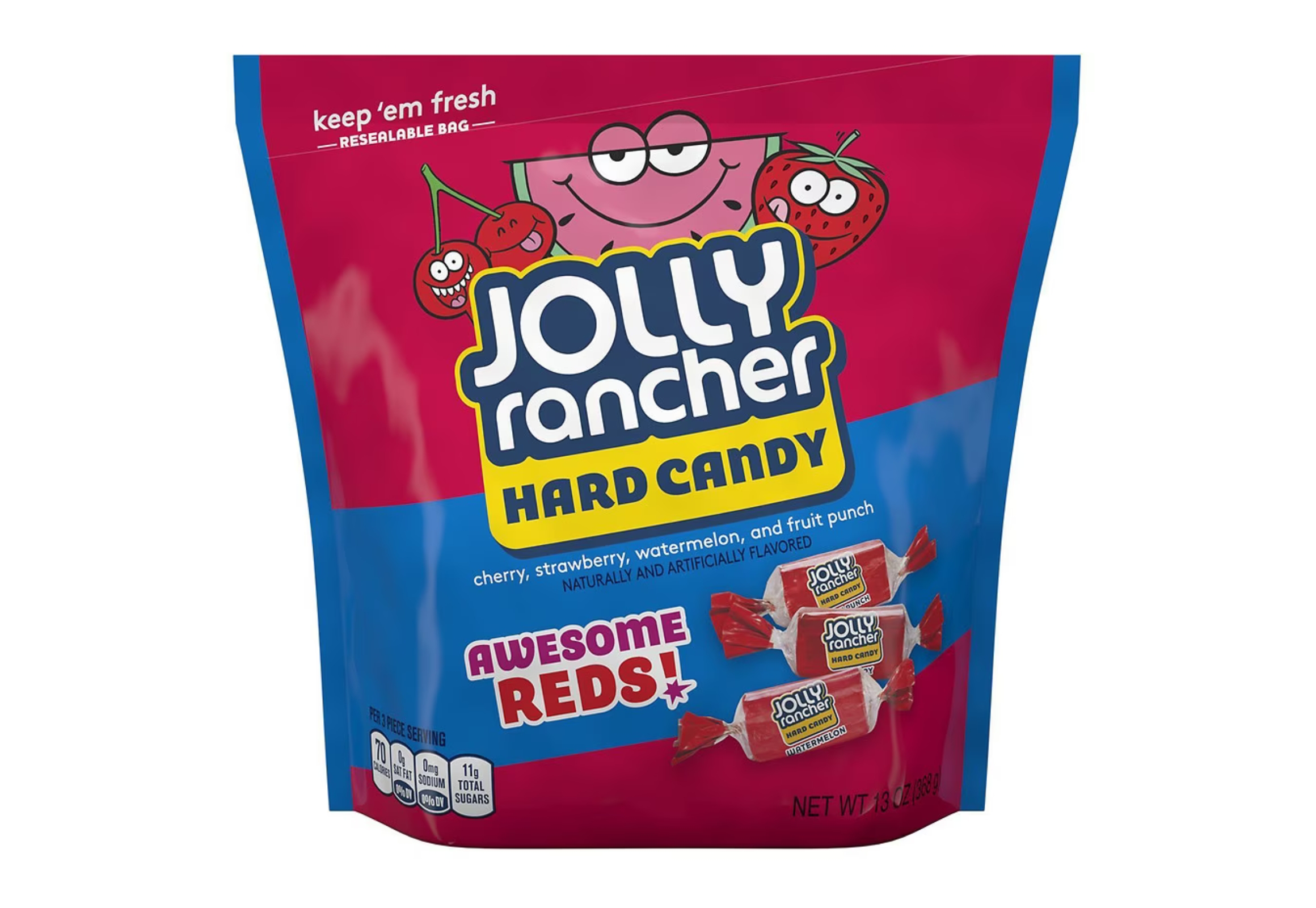 Pickup:
Free on orders of $10+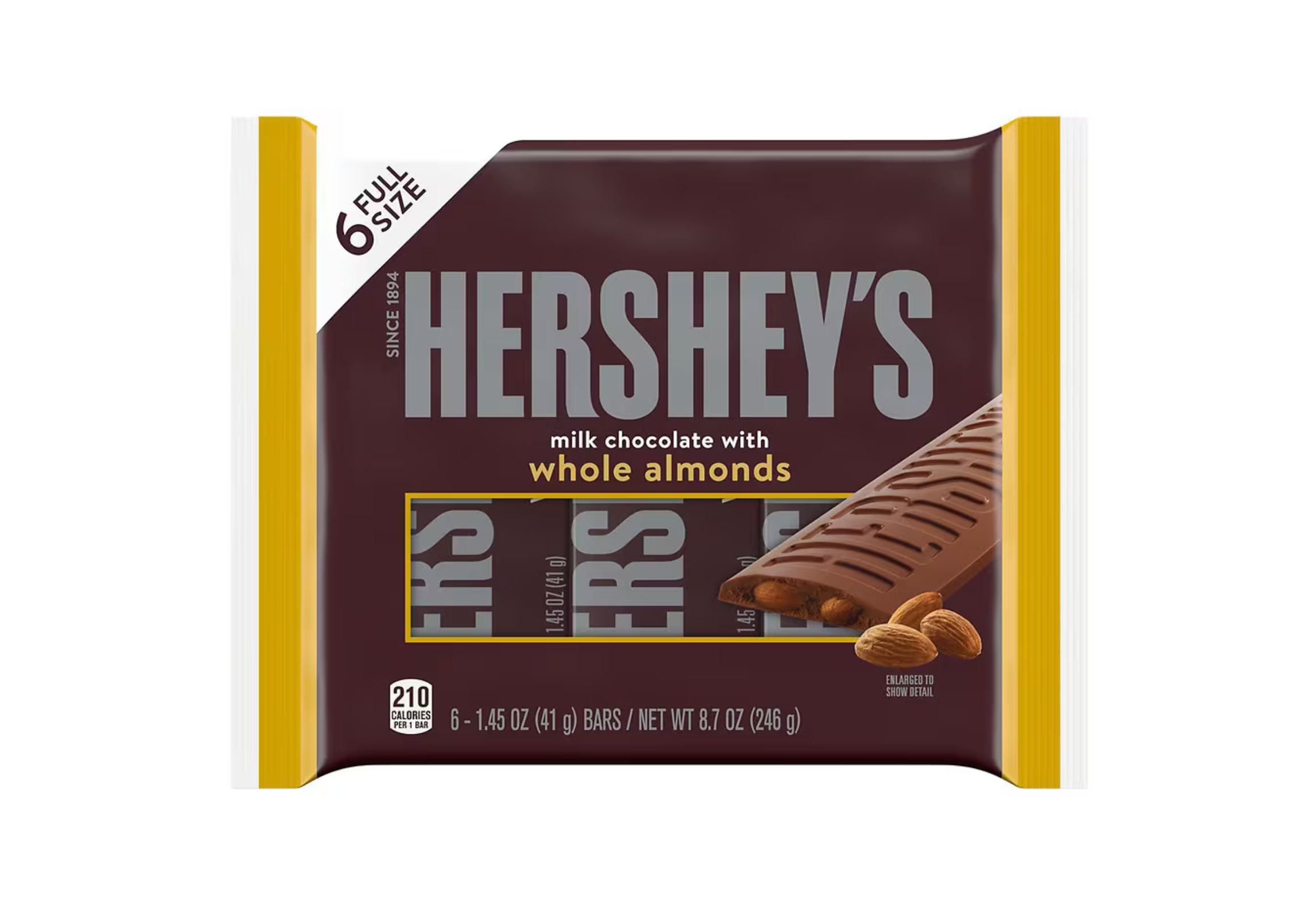 Pickup:
Free on orders of $10+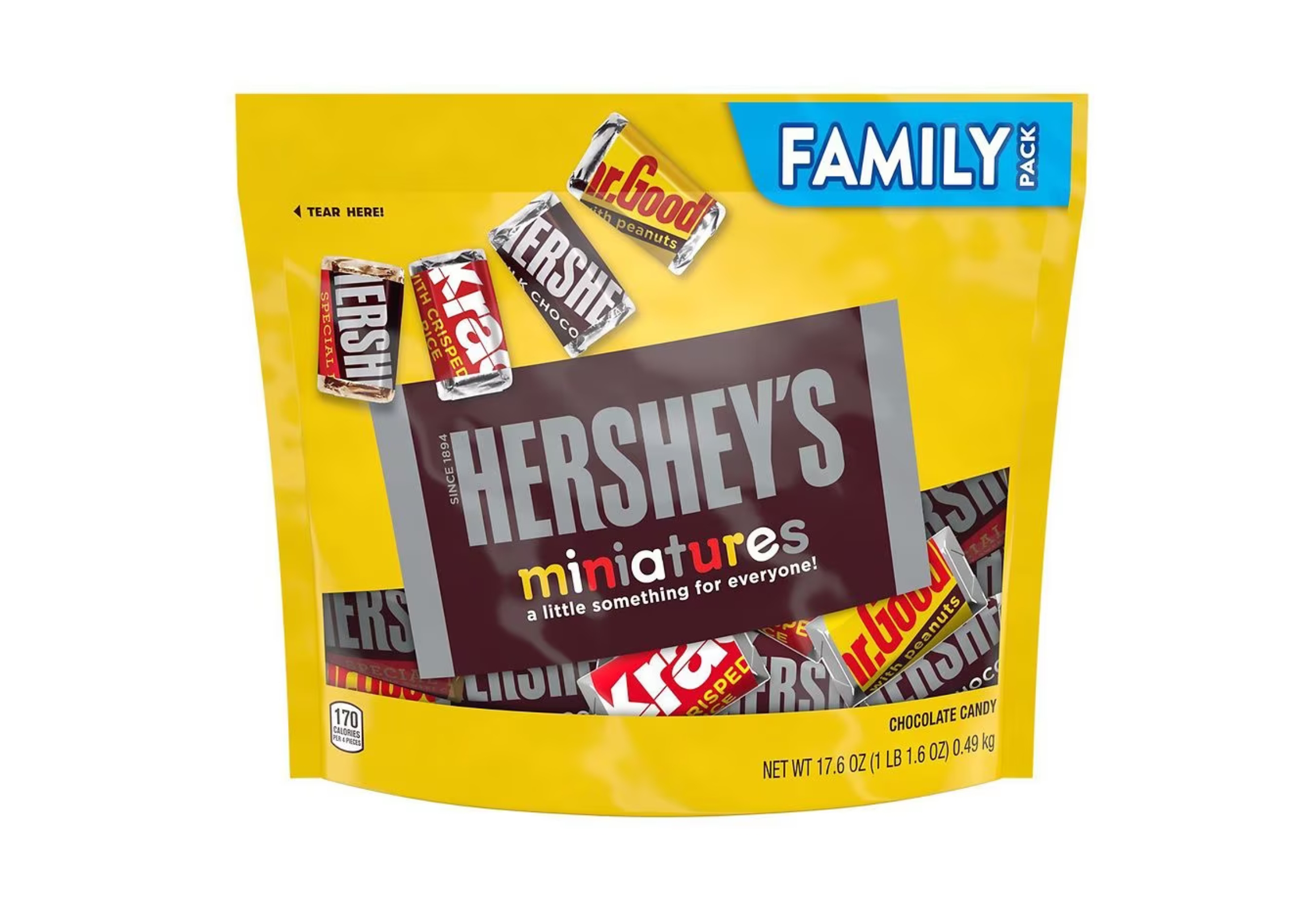 Pickup:
Free on orders of $10+
As low as
$6.90
$7.69
(10% Off)
MOBILE COUPONS NEEDED
15% off Subscribe & Save discount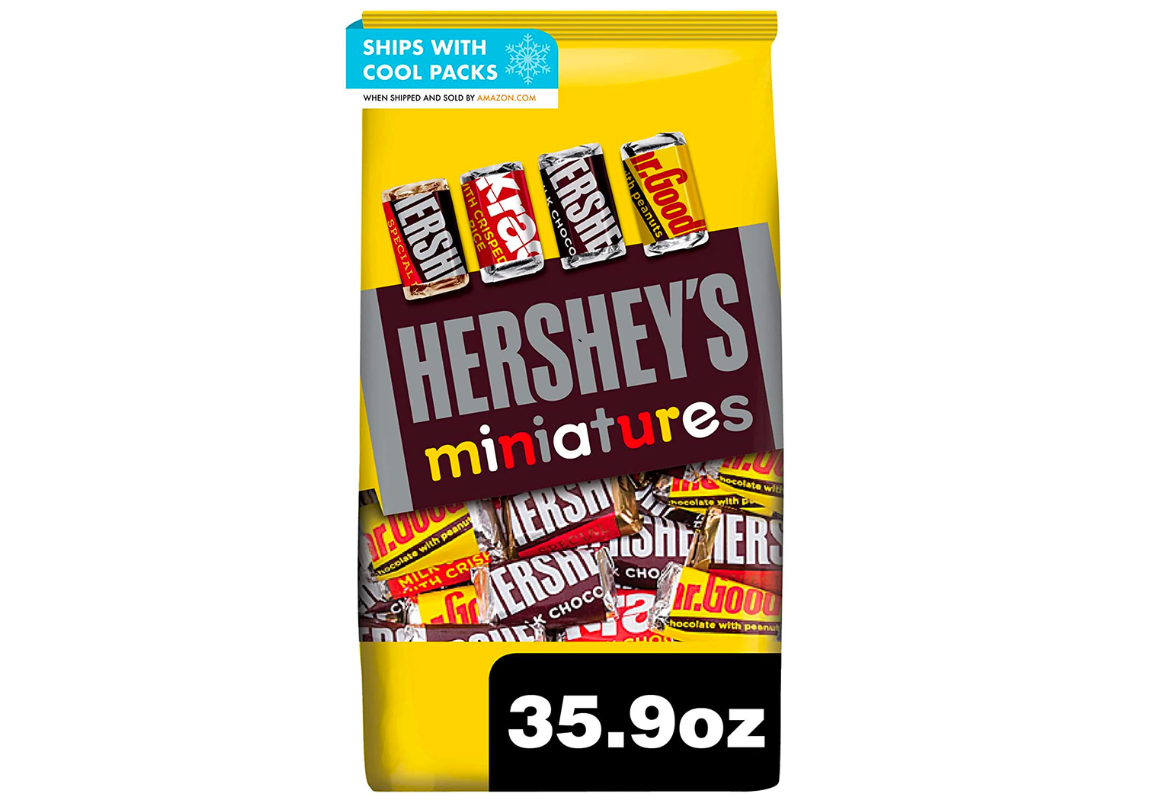 As low as
$11.04
$13.24
(17% Off)
RELATED: This Is the Best Time to Buy Candy on Amazon — We Have Proof!
1. Shop drugstores and dollar stores for the best bulk Halloween candy deals.
Here at KCL, we know candy. For over a decade, we've tracked the best candy deals every fall, and year after year, these drugstores took the crown during sales in October.
Right now, Walgreens is having a major clearance on candy, including name brands like Hershey's, Jolly Rancher, and Haribo, just to name a few. The candies on sale aren't specifically Halloween treats, but many are individually wrapped and tasty all the same. We suspect the clearance is to make room on shelves for seasonally packaged candies instead and will run until October or while supplies last.
You can also count on discount stores like Dollar Tree to have consistently low prices on candy. Even at $1.25 a bag, it's a lot cheaper than other stores. However, the sizes of the bags may be smaller, so take that into consideration.
On average, candy bags at Dollar Tree range from 2.7 ounces to 6.29 ounces for individually wrapped candy bars. Bulk Halloween candy is also an idea, and the Dollar Tree website has minimum buys on chocolate candy.
These places also sell bulk candy:
2. Buy Mars and Hershey's brand candy for cheap Halloween candy options.
Compared to candy companies like Nestle or Wonka, Mars and Hershey's release more coupons and run more sales, especially in the fall. The catch in 2022 had a Hershey's candy shortage. While they have announced they'll be able to meet the demand for their products during the Halloween and Christmas seasons, a sugar shortage might raise prices.
Get your Mars coupons on the KCL website, and be on the lookout for the best deals. Since the possible sugar shortage will affect multiple brands, any discount may be a good discount this year. In case you forgot, Mars produces faves like Snickers, Twix, M&Ms, Skittles, and Dove.
Since we mentioned Hershey's products, coupons and store discounts are typically available monthly for this brand. It's not uncommon to see repetitive annual deals. Right now, there are lots of Mars and Hershey's variety packs that can save you money, starting at just $0.13 per piece. Just note that they come with other fruit-flavored candies:
M&Ms: Variety packs that include M&Ms cost an average of $0.18 per piece.
Skittles: Variety packs that include Skittles cost an average of $0.13 per piece.
Reese's: Variety packs that include Reese's cost an average of $0.18 per piece.
Not ready to buy yet? KCL has a dedicated Hershey's coupon page with printable and mobile offers. You're welcome!
3. Don't wait until the weekend before Halloween to shop — you'll find cheap Halloween candy earlier in the fall.
Historically, the best candy prices come at the end of September and early October. Ask someone to hide the candy so you won't eat it, or do whatever you need to do to stay out of it! Rule of thumb: after the back-to-school dust settles, watch for Halloween candy deals and start stocking up.
There are some instances where, due to overstock, stores will suddenly slash prices dramatically a few days before Halloween or offer BOGO sales. On Oct. 28, 2021, Dollar General offered 60% off Starburst and Skittles 55-piece mixed Halloween 21.53-ounce bag for $2 (regularly $5).
Top retailers to watch? Target, Walmart, and Walgreens. These three had the most consistent Halloween candy sales in 2022 and this year. Amazon is an honorable mention because prices fluctuate.
4. Use KCL to help you find the best coupons and deals.
Of course, you can hunt around for coupons yourself. But why not use the KCL app and let us do it for you while you put your feet up and drink your pumpkin spice latte?
Our team literally walks the aisles of every store almost daily in order to give you step-by-step instructions on what coupons to match with what sale so you don't have to figure it all out on your own.
Find coupons for brands like:
This year, most candy coupons were sourced from Coupons.com, Target Circle, and Ibotta.
5. Stock up on full-size candy bars when they hit $0.60 each.
Supermarket prices on full-size candy bars are around $1 – $1.79. But every year, Krazy Coupon Lady posts full-size candy bars for even less.
Our benchmark or stock-up price for 2023 is $0.60 or less per bar. If you see a price less than the $0.60 range, it's time to go all in.
We saw these full-size candy deals in 2022:
Rite Aid: 68% off Skittles Candies, 1.76-ounce, $0.38 (regularly $1.19)
Walgreens: 63% off Snickers candy bar, 1.86-ounce, $0.37 (regularly $0.99)
Target: 58% off single-size candy, $0.55 (regularly $1.29)
6. Buy candy coupons in bulk on eBay or Klip2Save.
You wouldn't normally think of buying candy coupons, but you could save big. In the past, I found $1 off 3 Reese's coupons on eBay for $0.08 each. I bought 20 of them and paid only $0.17 per candy bar at Rite Aid. And I bought 60 of them. Needless to say, there were a lot of happy trick-or-treaters that year.
Unfortunately, eBay's coupons section now limits sellers to 25 total coupon sales per month, so it might be challenging to find a load of coupons on eBay since they go really fast. Klip2Save is another great place to buy bulk coupons, too.
But I'll tell you THE best place to look for coupons — KCL's coupon preview deals page. You'll get a heads-up on which newspaper coupons will be released each Sunday. Try searching #coupons or #extremecoupons on Instagram too.
7. Look for bonus deals on 'specially-marked packages' of candy.
In 2022, bags of Airheads Filled Rope Candy went on sale at Walgreens for $1.49, which was 37% off, but you also got a $1.49 Register Reward for purchasing one. After shopping, you could upload your receipt to Ibotta and receive $1.10 in Ibotta credits, making this deal a $1.10 Moneymaker.
Instead of going straight for the fall-colored/Halloween-themed candy bags, look for specially-marked packages of non-Halloween candy for the best deals!
May your Halloween be filled with dirt-cheap candy and a wallet full of savings.