We're reader-supported and only partner with brands we trust. When you buy through links on our site we may receive a small commission at no extra cost to you. Learn More. Product prices and availability are accurate as of the date and time indicated and are subject to change.
Amazon Halloween candy deals are a great way to save money on trick-or-treat goodies. Maybe it's just a me-thing, but I find it so easy to stroll through the seasonal aisle and drop a ton of money on chocolate. I cannot go into a physical store or there's no saving my Halloween budget. I'm less dangerous shopping from home.
But there's another more practical reason why I prefer to shop Amazon Halloween candy deals. In a lot of instances, it's actually more cost-effective — especially when you purchase bulk packs of candy. So I'm sharing my tips and tricks for getting the lowest price on Amazon Halloween candy. I've got the lowdown on everything from when to shop, to how much you should expect to spend. Here are my favorite scary good deals.
For more smart shopping tips and savings hacks, download the KCL app or text HACKS to 57299.
Shoppable Amazon Halloween Candy Deals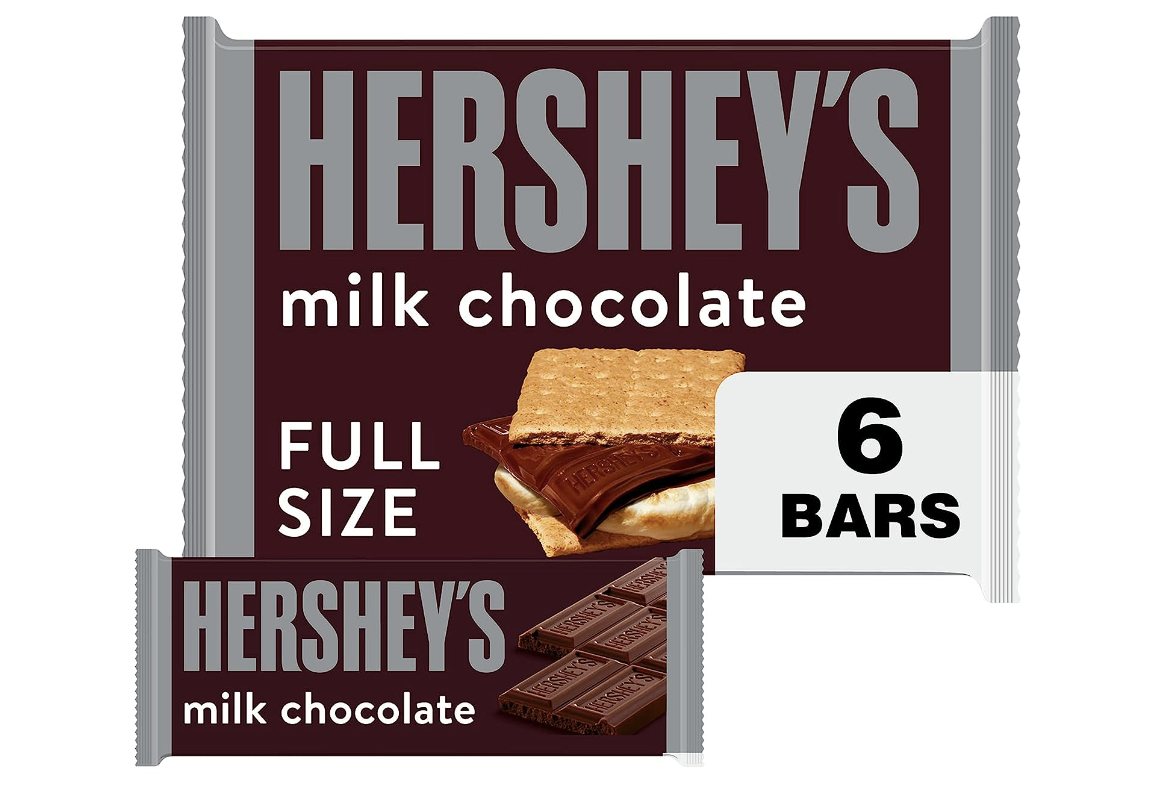 As low as
$4.15
$7.10
(42% Off)
5% or 15% off with Subscribe & Save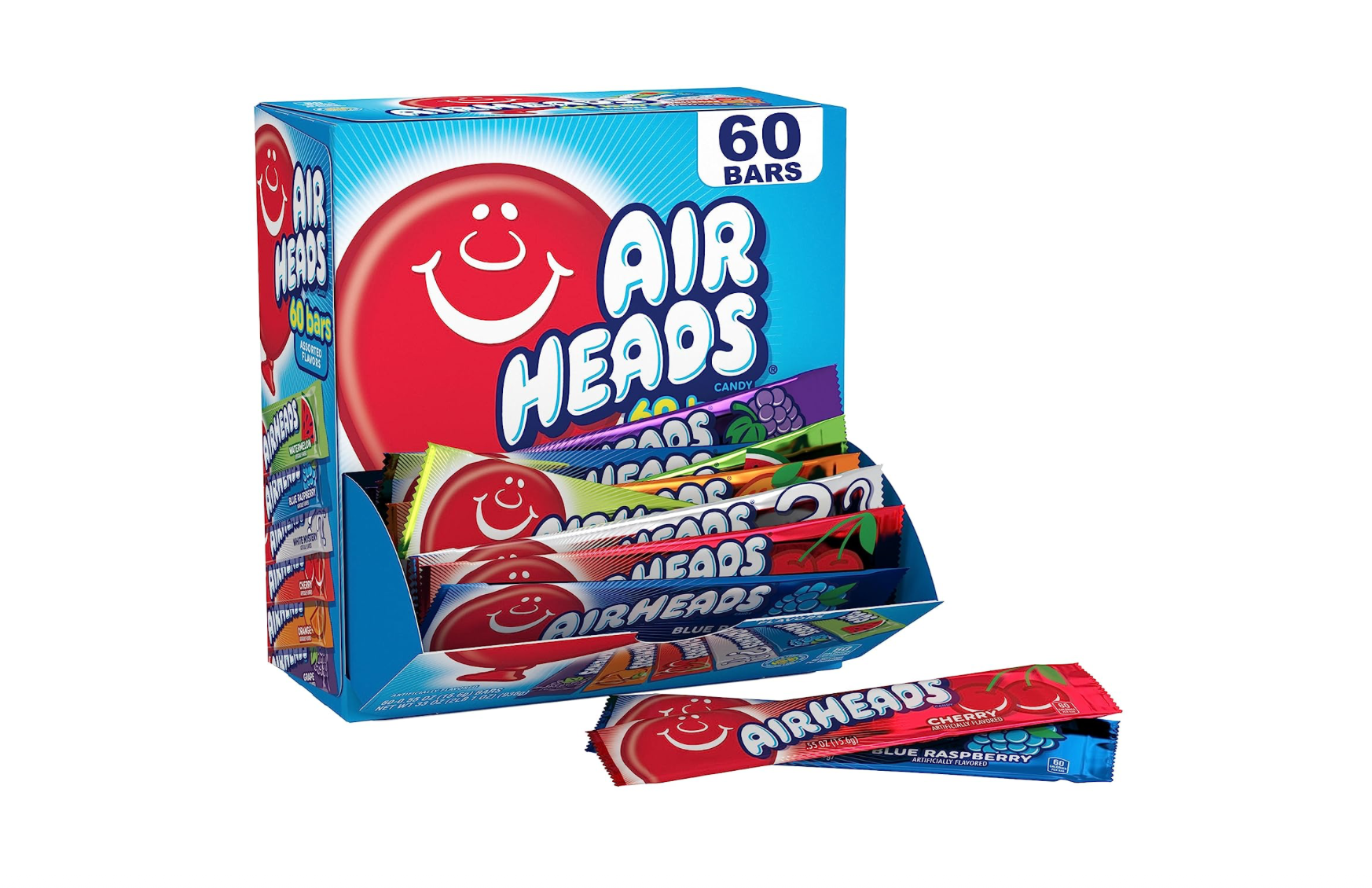 As low as
$6.78
$7.98
(15% Off)
5% or 15% off with Subscribe & Save
As low as
$6.90
$7.69
(10% Off)
MOBILE COUPONS NEEDED
15% off Subscribe & Save discount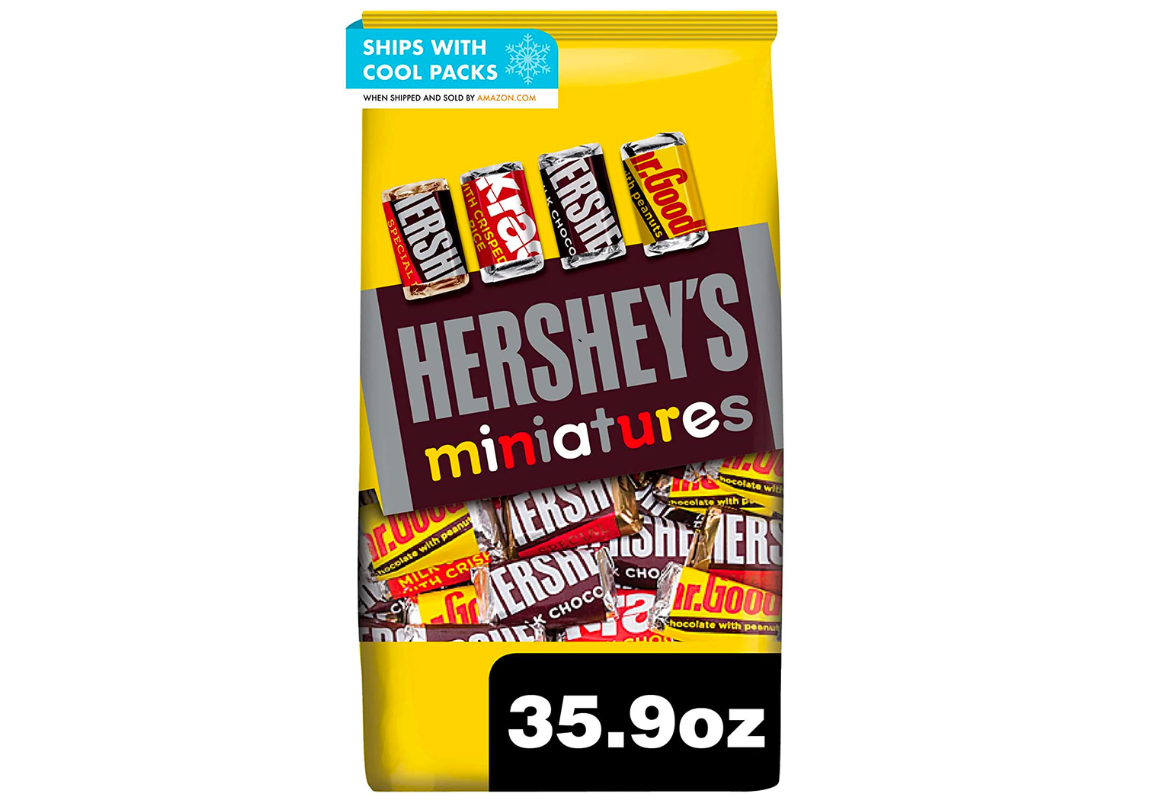 As low as
$11.04
$13.24
(17% Off)
Amazon Halloween candy goes on sale in late August and jumps in price for the holiday season.
The chart above comes from data we grabbed from CamelCamelCamel. The best time to buy candy is in the lead-up to Halloween, as soon as back-to-school shopping is done. Let's look at the price history of the cheapest bag of individually wrapped mini chocolate bars on Amazon (reg. $13.24). Last year, the lowest price was $10.81 on Aug. 22. From there, the price fluctuated a bit throughout October, ranging from $11 to $12. After mid-November, the price doesn't drop below $12. But, that's more of a holiday candy problem, anyway.
Aim to pay $0.30 per ounce for chocolate and for $0.17 per ounce for other bulk candy.
Even though Walmart and Target both also sell affordable candies, Amazon has the best price per ounce once you factor in Subscribe & Save discounts. Because the different retailers sell different-sized packages of candy, cost per ounce is the best way to compare prices. Don't worry, it's really easy to calculate the cost per ounce. All you have to do is take the price and divide it by the number of ounces in the container.
So for example, let's look at Hershey's miniatures. Without the Subscribe & Save discount, it costs $13.24 for 35.9 ounces. So all we have to do is divide 13.24 by 35.9 and you get 0.37 per ounce.
Assorted candies without chocolate are way cheaper. They're the cheapest available at just $0.17 per ounce. You can also purchase them in larger quantities, like this five-pound bag on Amazon. Since these packages don't show the weight in ounces, if we want to calculate the price per ounce, we'll need to convert pounds to ounces first. Just take the number of pounds and multiply by 16. So five pounds equals 80 ounces. From there we can follow the same process.
On the flip side, Walmart charges $0.36 per ounce for the same bag of chocolate, and $0.19 per ounce for a variety pack without chocolate. And Target charges $0.39 per ounce for chocolate and $0.17 per ounce for other candies.
Ring Pop is Amazon's best-selling candy.
Interestingly, the number one Amazon bestseller in candy and chocolate is a chewing gum product. Since no kid wants to get sugar-free gum for Halloween, we're gonna credit Ring Pop as Amazon's actual best-selling candy. It's in the #2 spot but it's actually at a reasonable price point too, sold at $0.33 per piece. Other individually wrapped bestsellers (that aren't gum or mints) include Airheads, Jolly Ranchers, and Yum Earth organic lollipops.
RELATED: How to Find Cheap Halloween Candy in 2023
Don't wait until the last minute to buy candy — you'll miss the best chance for deals.
We already saw how Amazon candy prices go up in October. But there's another reason to order well ahead of Halloween. The Subscribe & Save discount brings the overall cost down to the stock-up price. Once you factor in the discount, it's only $0.30 per ounce. The only catch? Subscriptions take longer to process. On average it takes about two weeks to get your order. That means if you wait til the last minute, the candy won't come in on time. Once you've gotten enough candy for the holiday, you can just cancel your subscription.