We're reader-supported and only partner with brands we trust. When you buy through links on our site we may receive a small commission at no extra cost to you. Learn More. Product prices and availability are accurate as of the date and time indicated and are subject to change.
When I was looking to cancel Amazon's Subscribe & Save, I made sure to write down the process because cancelling a subscription can be hard. Follow these three short steps, to cancel your Amazon Subscribe & Save subscription immediately. No commitments or obligations.
Also be sure to download the KCL app for more tips and ways to save when you shop Amazon. Or check out the Amazon Subscribe & Save Deals page.
What's Amazon Subscribe & Save and how do I cancel it?
Amazon Subscribe & Save is a subscription program that offers up to 15% discounts on already low Amazon and Amazon marketplace items. On top of the awesome deals, you get free shipping, automatic deliveries, and you can skip a delivery anytime! Read on to learn how to cancel.
1. To cancel your subscription, go to "Subscribe & Save" items tab first.
From the Amazon homepage, select "Your Account" under your name in the upper right-hand corner of the screen. Click "Your Subscribe & Save Items."
TIP: You must cancel your subscription at least 10 calendar days before your delivery is scheduled.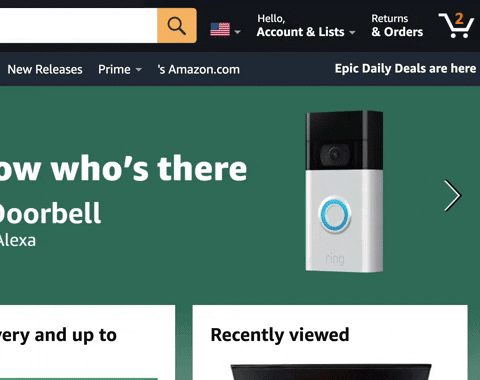 2. Next, select the subscription you want to cancel.
Next, select the item you'd like to cancel by tapping on the item's image and then click "Cancel subscription" on the right side.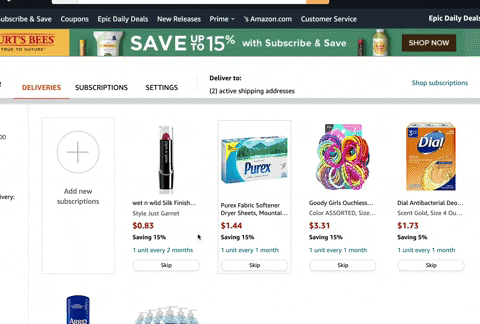 3. Confirm your cancellation and unsubscribe.
Once you've selected the subscription(s) you'd like to cancel, click "Confirm Cancellation" and you're done. That's it!
If you have any questions or run into weird messages, contact Amazon customer support.