We're reader-supported and only partner with brands we trust. When you buy through links on our site we may receive a small commission at no extra cost to you. Learn More. Product prices and availability are accurate as of the date and time indicated and are subject to change.
Not only is it fun to visit IKEA to see how they brilliantly furnish tiny houses, but it's fun to find cheap, good-looking furniture that's functional. If you're looking for ways to save at IKEA, you've come to the right place. IKEA discount codes, IKEA free shipping, IKEA clearance, and IKEA free delivery are all within your reach. Here's everything we know about saving at IKEA.
Be sure to text HACKS to 57299 to be the first to know about sales hacks, deals, best promo codes, and more.
Limited-Time Deal: 20% off Storage Event
For a limited time you can save 20% off storage online at IKEA.com and in stores until Oct. 10, 2023.
How to Save at IKEA: Discounts, Coupons, Sales, Promos & More
You can find plenty of IKEA discounts to score big savings on your functional furniture. Whether you want to request a price adjustment, shop the "As-Is" section, or simply become a part of the fam for the IKEA family discount, your options are almost as endless as their furniture selection. Here are the best ways to save at IKEA:
1. Join IKEA Family to get exclusive discounts.
Signing up for the IKEA Family loyalty program is free and totally worth it. Members get a 5% in-store discount on all furniture and decor, every day.
Every month, IKEA places a new section of products on sale at member-only prices. This can be anything from bed frames to kitchen accessories. You must present your IKEA Family card to get these discounts.
To stay up to date on current member-only offers in your area, check the store's website before heading out on your next shopping trip.
2. Save 20% or more with IKEA Family members' exclusives.
IKEA has a ton of exclusive deals for their Family members. We've found savings of 20% or more with IKEA Family prices: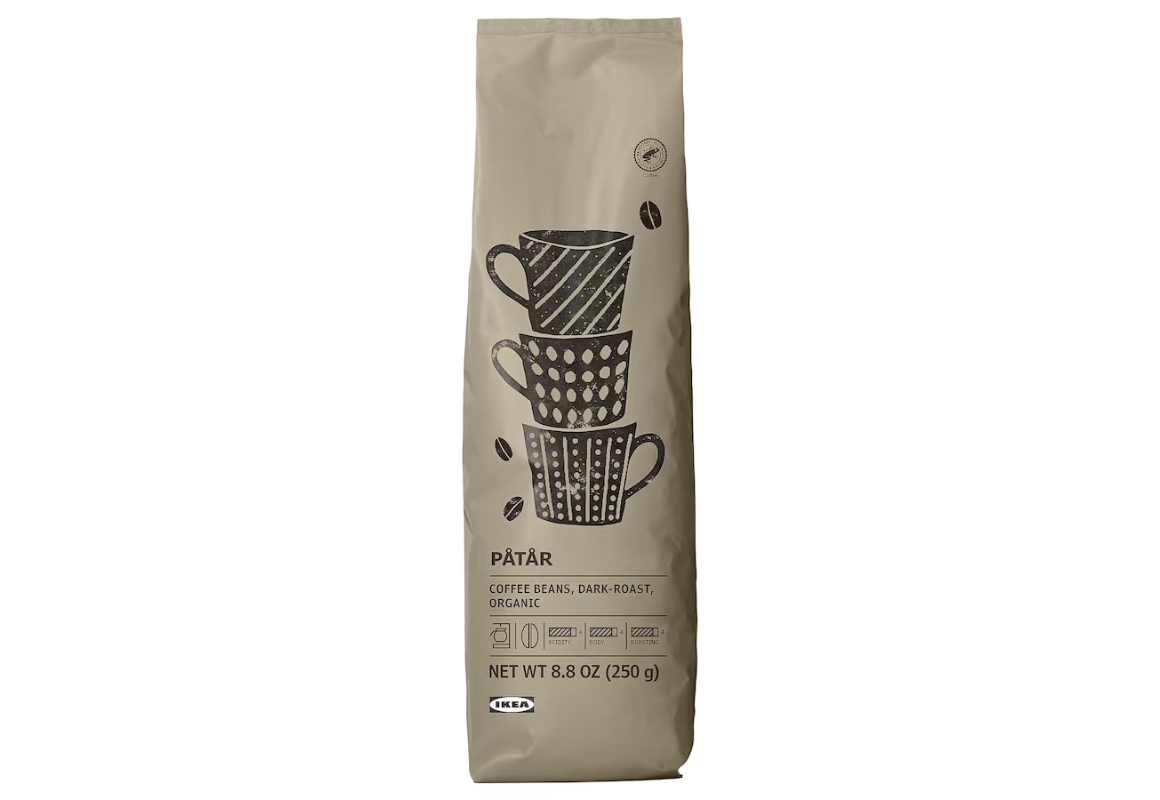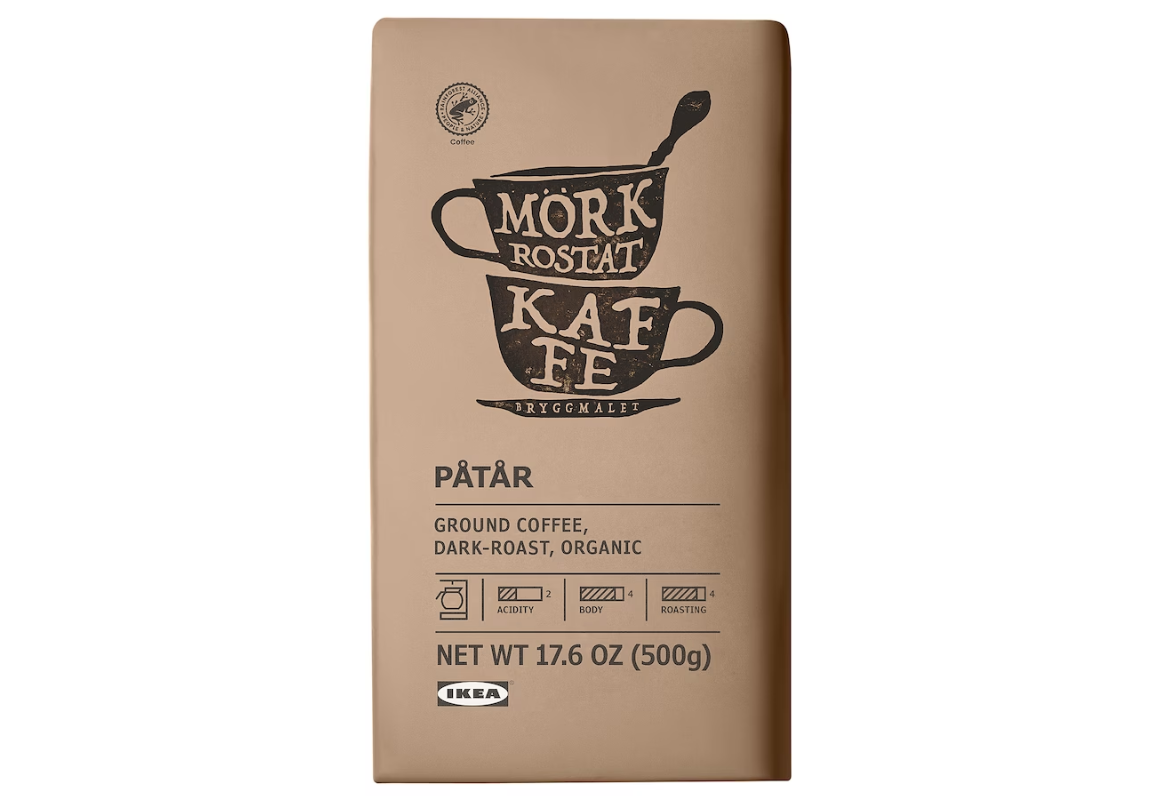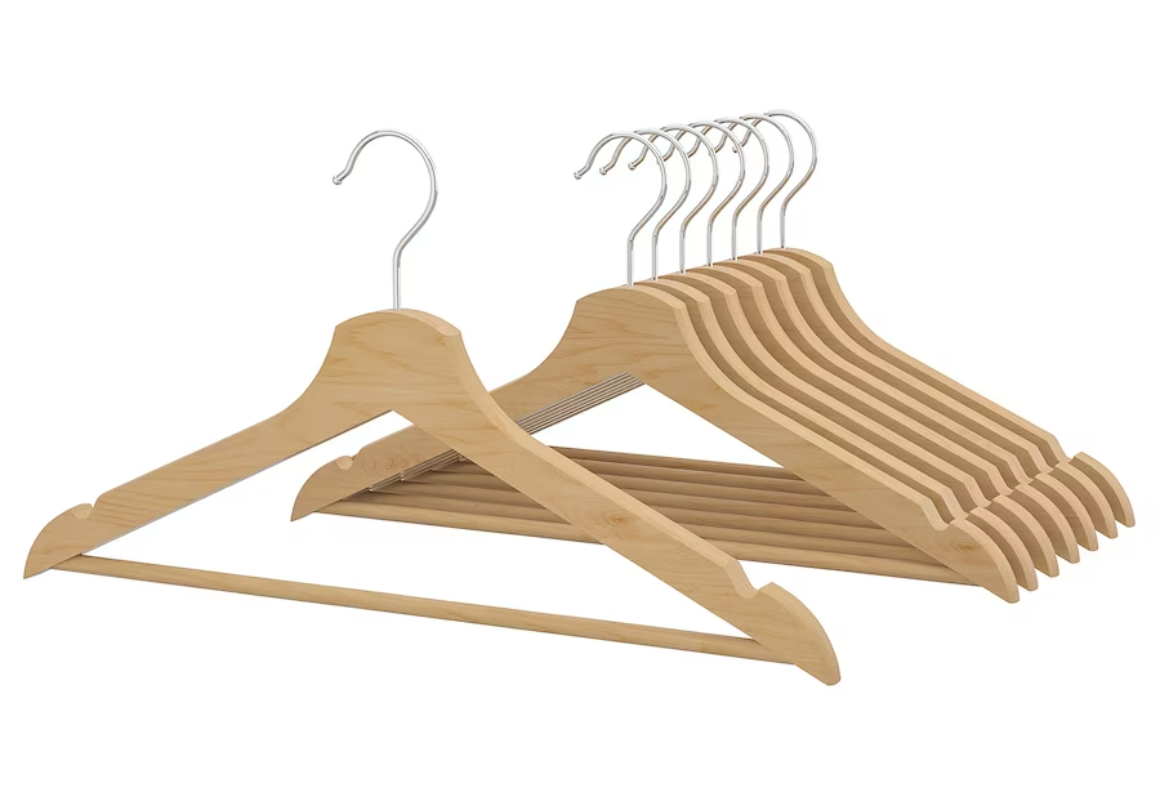 TIP: Pay with your IKEA credit card and earn 5% back in rewards.
3. Enjoy up to 50% savings with the IKEA "As-Is" section in store and online.
Tucked away by the checkout area, you'll notice IKEA's infamous "As-Is" section. It's basically the clearance area.
This is where you'll find returned, damaged, and previously displayed items marked as much as 50% or more off original prices. Shopping in this section is the absolute best way to score a deal at IKEA. You can also reserve "As-Is" items online. Once you reserve an item, IKEA will hold it for 48 hours for you to go in store and buy the item. If you don't claim the item within the 48-hour window, the item will go back up for sale. Your "As-Is" products may vary.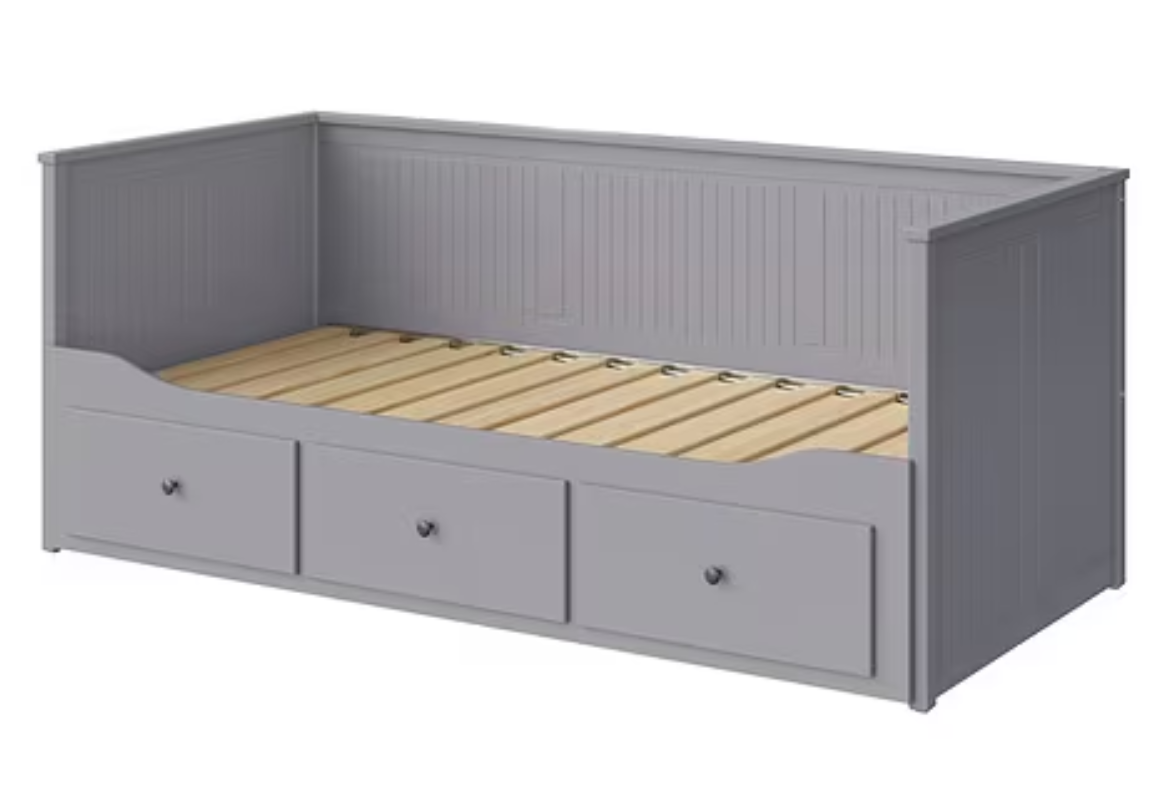 $224.99
$449.00
(50% Off)
PRICE SUMMARY
Reason for discount: Returned by customer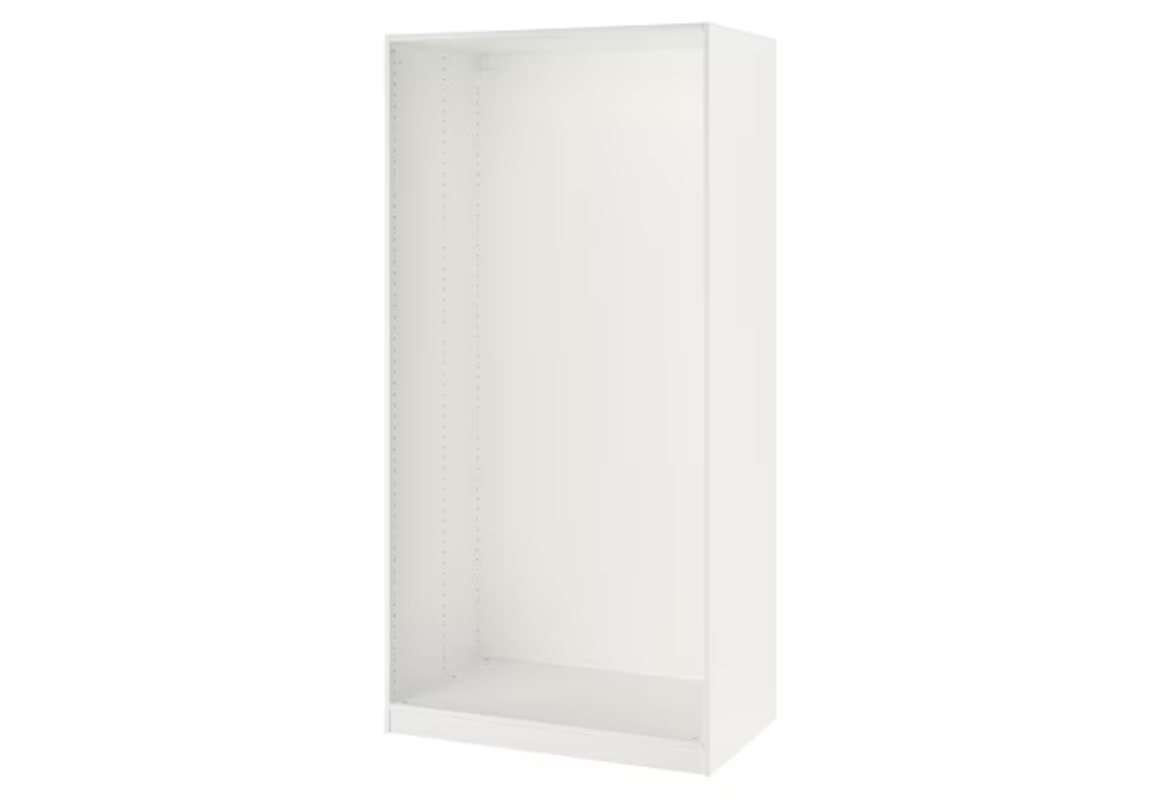 PRICE SUMMARY
Reason for discount: Second chance at life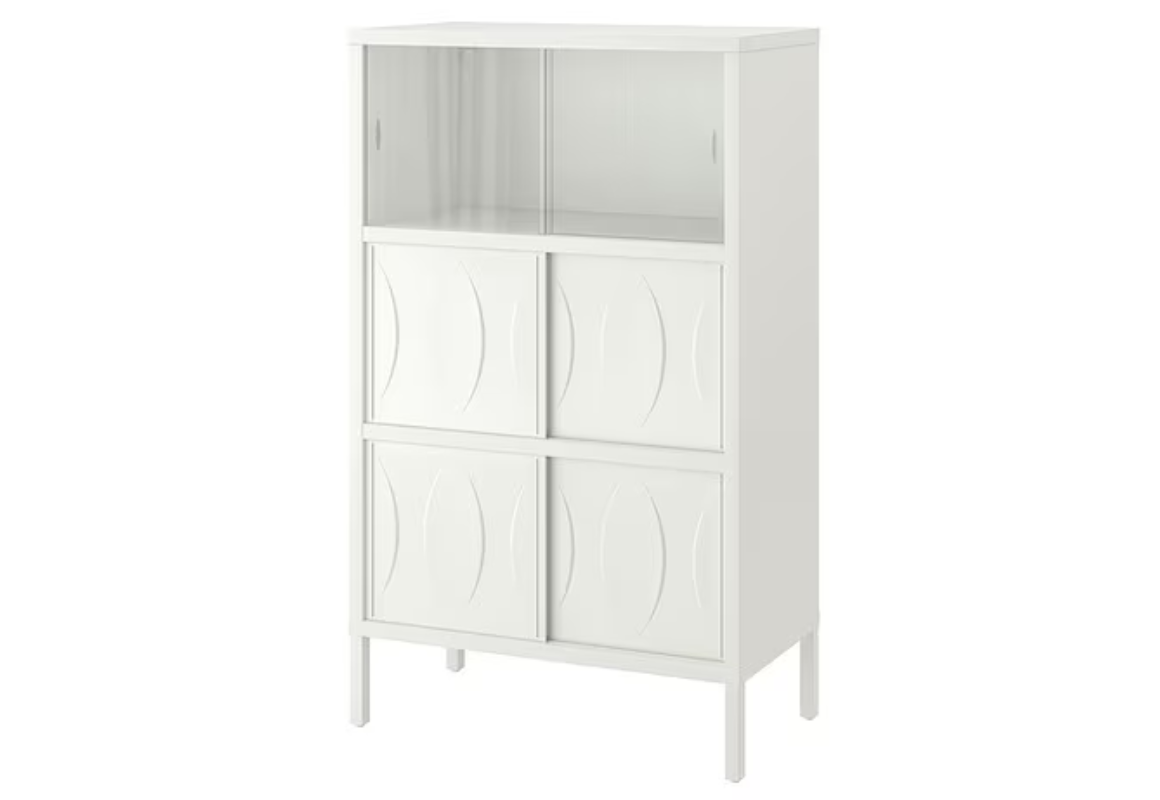 PRICE SUMMARY
Reason for discount: Slight damage to box 1
PRICE SUMMARY
Reason for discount: Small damage on box 1
TIP: If you love all things DIY, check out the cabinet/shelf area in the "As-Is" section. Some stores refer to this area as the "Handyman Corner," but it varies by location. There, you'll find a large selection of furniture pieces to create your own project at a super-steep discount.
4. Save up to 60% on IKEA yellow tag "last chance" items.
If you like an item with a yellow "last chance" tag, purchase it ASAP to get savings up to 60% off. Last chance means an item will no longer be carried in the store in order to make room for new inventory.
5. Earn a coupon for up to $40 to use on a $150 IKEA home furnishings purchase.
On specific dates throughout the year, IKEA Family members can earn a coupon for the amount you spend at the IKEA Cafe, up to $40 — which you can use toward a $150 home furnishings purchase. You must use the coupon on the same day you eat. We hope to see the next coupon in July next year. Here are the dates over the last year:
July 22 – 23, 2023
May 27 – 29, 2023
Feb. 18 – 20, 2023
July 20 – 22, 2022
TIP: IKEA Family members can get two kids entrees for free with the purchase of any adult entree every Wednesday at IKEA.
6. Save an additional 20% with IKEA gift card discounts
Purchasing discounted gift cards from sites like Raise.com is one of the easiest ways to save a little extra money at checkout when you shop at IKEA. Right now, shoppers can save an additional 8% by shopping with Raise.
You can also grab a bonus IKEA gift card during their one-day-only gift card sale. In 2022, you could get a free $15 IKEA gift card when you purchased $75 in IKEA e-gift cards online (20% savings) On Cyber Monday and Dec. 19, starting at 8 a.m. The offer for bonus gift cards is while supplies last, so get yours early!
7. Get a $10 off coupon for your birthday as an IKEA Family member.
If you're an IKEA Family member AND your profile and communication settings are up-to-date, you'll get a $10 off coupon (in-store purchase) from IKEA via email the week before your birthday month. The coupon is good for the entire month of your birthday. Look for other birthday treats, like a free frozen yogurt from your local IKEA Bistro/Restaurant.
8. Moving? Sign up for the IKEA New Mover program and get $25 off a $250 purchase.
Join the IKEA New Mover program and receive a coupon (via email in 48 – 72 hours) for $25 off a $250 purchase. Plus, the IKEA moving resources page has a bunch of things that'll help you be organized, including moving checklists, tons of moving advice, product suggestions, and more.
Truth is, though, you don't actually have to be actively moving in order to sign up for this program.
9. Get an IKEA credit (up to 50% original price) when you sell your used furniture back to them.
Thanks to the IKEA Buy Back & Resell program, it's easier to trade out and trade up your IKEA furniture.
They'll buy back "gently used" IKEA furniture by giving you store credit. How much you get in credit depends on the age of the furniture, the condition it's in, and other factors. Some categories — like dressers, mattresses, sofas, and outdoor furniture — won't be eligible.
Here's an idea of how much store credit you can get:
As new (no scratches) — Up to 50% of the original price
Very good (minor scratches) — Up to 40% of the original price
Well-used (several scratches) — Up to 30% of the original price
Note that you'll need to be a member of the IKEA Family program to use this perk. Here's how it works:
Check to see if your local store participates in the program.
Fill out a form to get an emailed quote of the "buy back" value.
Bring your quote, buyback number, and fully assembled furniture to the store.
An employee will evaluate the item to confirm its value.
You get store credit equal to the value, and your furniture goes to their "As-Is" department for resale.
10. Get an IKEA credit card and earn 5% in rewards on top of the 5% IKEA Family discount.
If you get the IKEA credit card you'll earn 5% back in rewards on IKEA purchases which stacks with the IKEA Family 5% discount. Not an IKEA Family member? Once approved for the IKEA credit card you automatically join the free IKEA Family program.
11. Request a price adjustment up to 90 days after purchase.
IKEA has, by far, one of the best price adjustment policies we've seen. Instead of the typical two-week time period other stores offer, you'll have up to 90 days to request a refund if an item you've purchased goes on sale. That's huge!
The item must have been purchased with a free IKEA Family loyalty card to qualify for this price protection. To request a price adjustment you can chat with an IKEA team member online, or call IKEA customer service at (888) 888-4532. Both options are available 7 days a week from 8 a.m. to midnight ET.
12. Get a free cup of coffee in the IKEA restaurant.
IKEA Family members can get a free cup of coffee or tea in the restaurant Monday through Friday. Just grab a mug and present your card to the cashier at checkout — no purchase necessary.
Related: Check out our Walmart couponing hacks you need to know.
13. Get cheap meals at IKEA with member-only food deals.
Each month, IKEA introduces new deals on specific food items in the restaurant and Swedish food market. This can be anything from a $1 breakfast plate to an $8 family meal. You must present your IKEA Family card to take advantage of these offers.
14. IKEA employees save 15% on regular-priced items.
IKEA employees or "co-workers" save 15% on top of already low prices.
IKEA Free Shipping & Delivery Options
15. IKEA free shipping doesn't exist.
Sadly, IKEA doesn't offer free shipping on their website. Even IKEA Family members can't get every day free shipping. However, you still have options for getting IKEA delivery on the cheap.
16. Get IKEA free shipping when you buy IKEA items (with inflated prices) at Amazon.
Like everything else on the planet, you can buy IKEA stuff with free shipping on Amazon. If you're a Prime member, you get two-day shipping on many items, including from IKEA. However, shop with caution because IKEA products on Amazon are sold by third parties, not IKEA, which is why you'll pay ridiculous prices! Check these out:
Related: Learn how to save money with these little-known secrets about Amazon Prime
Instead of paying inflated prices at Amazon…
17. Select an IKEA Pick Up for shipping orders near you for as little as $4.
While it may not get your order to your doorstep, IKEA's Pick Up option can get your stuff closer to you for pick up. Just place an online order and, for as little as $4, have it sent to one of the 15,000+ pickup locations like Walgreens or Dollar General.
For furniture or large orders, you can pay as little as $10 for delivery to one of IKEA's many partner Pick Up locations nationwide. You must have at least one piece of furniture in your order and select Pick Up during checkout and choose the Pick Up location near you. Here are the current IKEA Pick Up locations:
18. Go with IKEA Standard Delivery for $19+ whenever possible.
Getting your IKEA haul sometimes requires delivery. IKEA offers several types of delivery services through independent providers that start at $6 for small things like textiles, accessories, and decorations. If your order or item is larger but under 200 pounds, IKEA's Standard Delivery starts at $19. Here are the deets on the IKEA Delivery options:
Standard Delivery, starts at $19
Weight: Under 200 lbs.
Date Range: 2 to 7 days
Where: Item delivered outside your home or lobby of your building
Availability: Select zip codes
Scheduled Doorstep Delivery, IKEA Family starts at $39/Non-IKEA Family member starts at $49
Weight: Up to 500 lbs.
Date Range: As early as next day
Where: Item delivered outside your home or lobby of your building
Scheduled In-Home Delivery, IKEA Family starts at $69/Non-IKEA Family member starts at $79
Weight: no limit
Date Range: 2+ days
Where: Item delivered to one room of your choice
Express In-Home Delivery, IKEA Family starts at $79/Non-IKEA Family member starts at $89
Weight: no limit
Date Range: As early as next day
Where: Item delivered to one room of your choice
Availability: Select zip codes
Items over 500 pounds may cost you an additional $20.
19. Have missing parts mailed for free in 7 – 10 business days.
If you find there are missing parts in your order, IKEA will send you them for free. You'll just need the spare part number (from the instructions) to make your request online.
If you need the parts faster than getting them by mail, which takes 7 – 10 business days, you can visit your local IKEA store.
IKEA Time Saving Hacks
Sometimes, we don't have hours and hours to meander through IKEA's many rooms of wonder. To help you still enjoy shopping IKEA, we've put together several time-saving tips. It you have a tip
20. Speed up checkout with the IKEA Shop & Go feature.
IKEA's Shop & Go feature makes the checkout process faster and easier. You can avoid the regular checkout line when you can scan items you wish to purchase through the IKEA app and pay at a specific Shop & Go checkout lane. Shop & Go works for most items, including cash-and-carry, Swedish Food Market and As-Is products. The Shop & Go feature is only available at select IKEA locations.
21. Keep up on the latest IKEA sales and events with Facebook and mobile alerts.
Want to stay in the know about events happening at IKEA? Make sure to "like" the IKEA USA page on Facebook and sign up for mobile alerts. When you do, you'll receive updates on the latest sales and events happening at IKEA.
22. Shop IKEA on Monday mornings for better As-Is selections and less foot traffic.
I like to plan my shopping trips at the beginning of the week and in the morning when IKEA opens. The "As-Is" section tends to have more items to choose from after other shoppers have made returns on Saturday and Sunday. And there's way less foot traffic to contend with.
23. Enter through the exit to save time at IKEA.
If you know exactly what you're after, plan ahead. Go online, find the product numbers for the items you're after, and enter directly through the exit. In doing so, you'll save a ton of time and money from impulse purchases that are oh-so-tempting as you walk through the store.
Yep, we're telling you how to save at IKEA — time, money, and your step count.
You can also check the availability of a specific product at your location online. They say their in-store stock availability is updated every few minutes online, requiring zero guesswork on your part when planning a shopping trip.
24. Get up to an hour and a half of free daycare at IKEA Smäland.
IKEA provides a free hour of daycare for shoppers who bring kiddos along. You'll find this area, known as Smäland, at the front of the store.
This deal gets a little bit sweeter for IKEA Family members; present your IKEA Family card and get an extra 30 minutes for free!
25. Save time; take shortcuts through the IKEA store.
IKEA's stores are laid out like a maze, and it's totally intentional. The layout forces shoppers to view every section of the store in hopes that shoppers will purchase more items than they intended to. It's why we recommended just entering through the exit in Tip #23.
But if you don't have your specific product numbers and want to just get to specific sections of the store, your best bet is to grab a map, learn the layout, and take advantage of shortcuts.
26. Take photos instead of having to write down product numbers.
Instead of writing down item numbers on those tiny little slips of paper with the golf pencils IKEA hands out, consider taking photos of the tags with your phone. This saves time by not having to write every number down — and you'll have a photo of the item you're interested in.
If you find another product, you can compare the photos/prices on the spot instead of having to go back and forth.