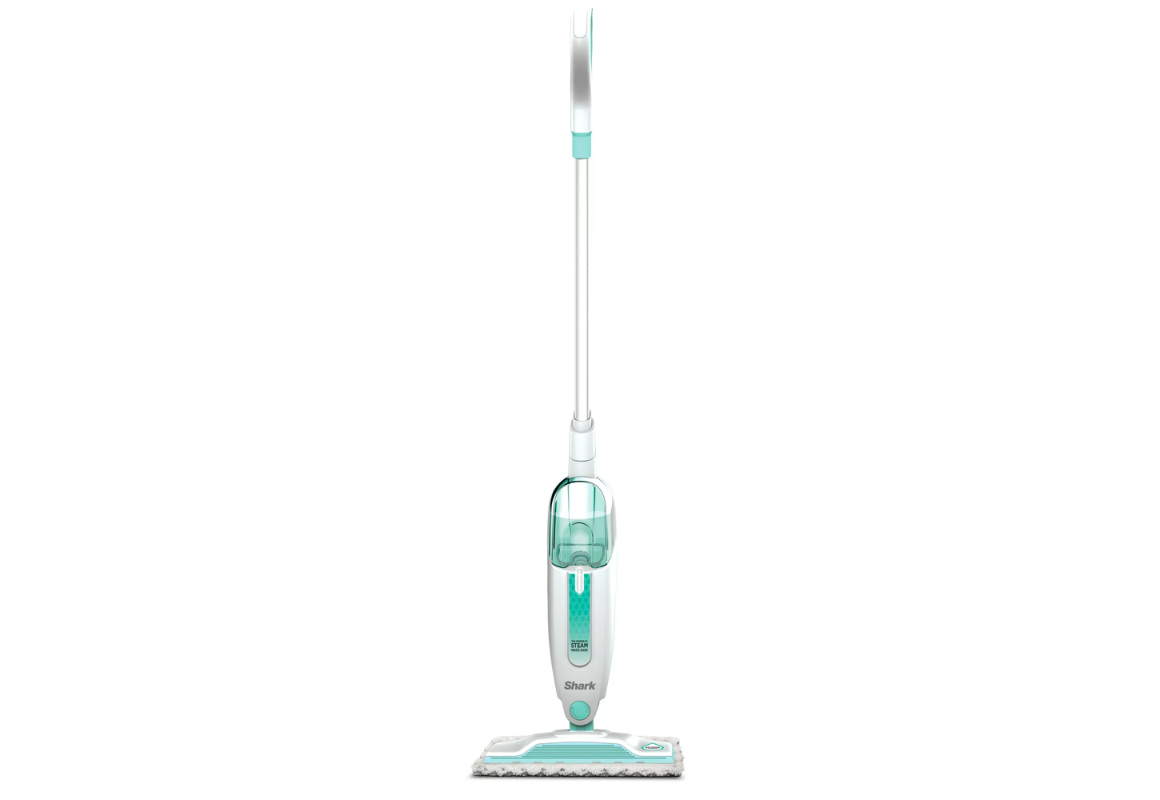 Shipping:
Free with Walmart+ or on orders of $35+
The $49.88 price on the Shark Steam Mop is back at
Walmart
. The last time I saw it go on sale was in late August, and people loved it. It looks like shoppers are really enjoying the deal this time around too — more than 100 have been purchased since yesterday. If the price doesn't do it for you, read the reviews below to see what people are saying about this mop.
5-star review: Oh my goodness — do I love this Shark Steam Mop! The steam makes it really easy to sort of "sterilize" my floors. Tbh, I've not been a steady mopper. I think that's because my floor barely looked cleaner after I was done vigorously mopping it. The Shark Steam Mop lets me just stand there and wait for the steam to do it's job. I'm done cleaning the floor before I know it.
4-star review: Where to start. This mop is definitely a life saver. If your a mom who is always on the go like I am then just go ahead and go buy this mop it is so simple to use and leaves your floor so clean. Want to know the best part you only add water to it and go. I love the fact that it only uses steam to clean so I don't have to worry about my baby crawling on the floor with harsh chemicals. It's also a pretty good price for a steam mop compared to others I have purchased in the past. Very easy to assemble and to clean it when done.
Get clean rugs, carpets, and hardwood floor when you read up on these floor care hacks that will make your life easier that I use. Here are some tips from the article below:
Wear rubber gloves to pick up what the vacuum doesn't.
Skip buying expensive Swiffer pads and use a chenille sock instead.
Make your own Swiffer solution.
Text WALMART to 57299 and be the first to know about the best Walmart deals.