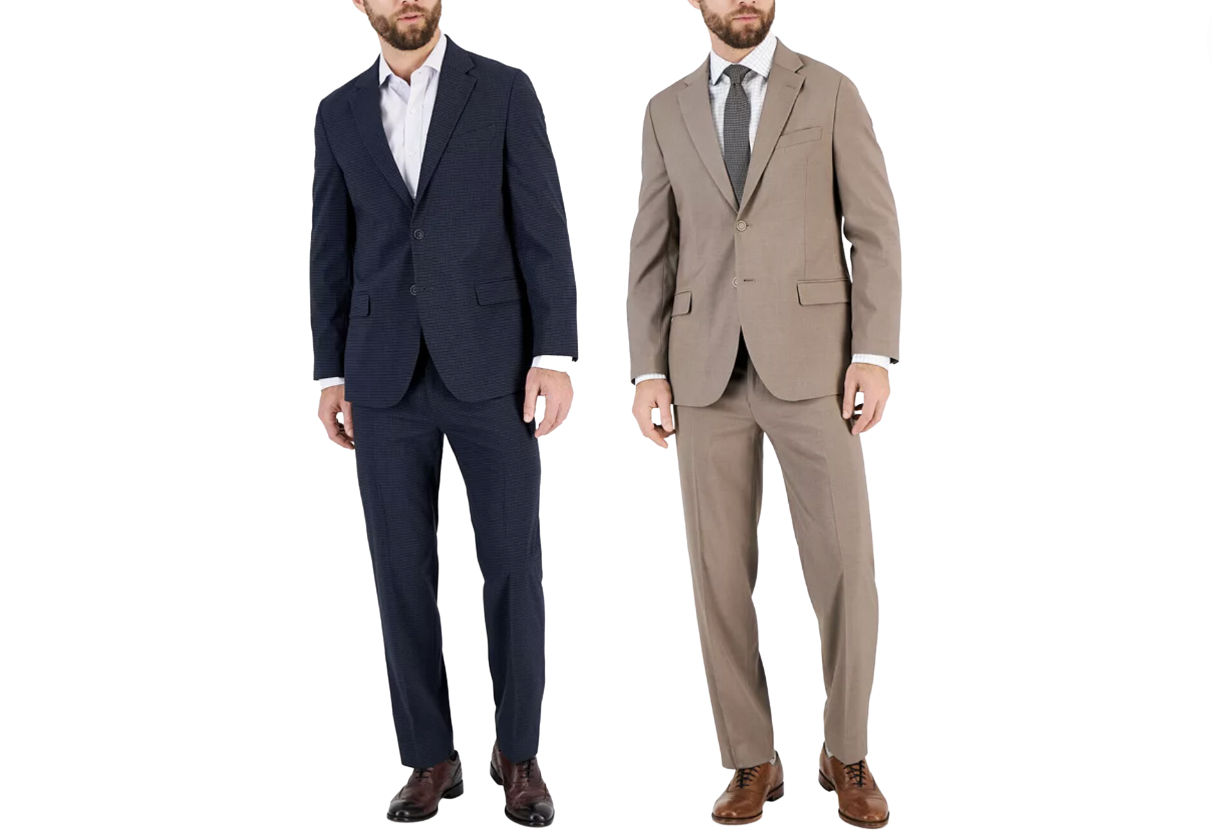 Shipping:
Free on orders of $25+ for Star Rewards Members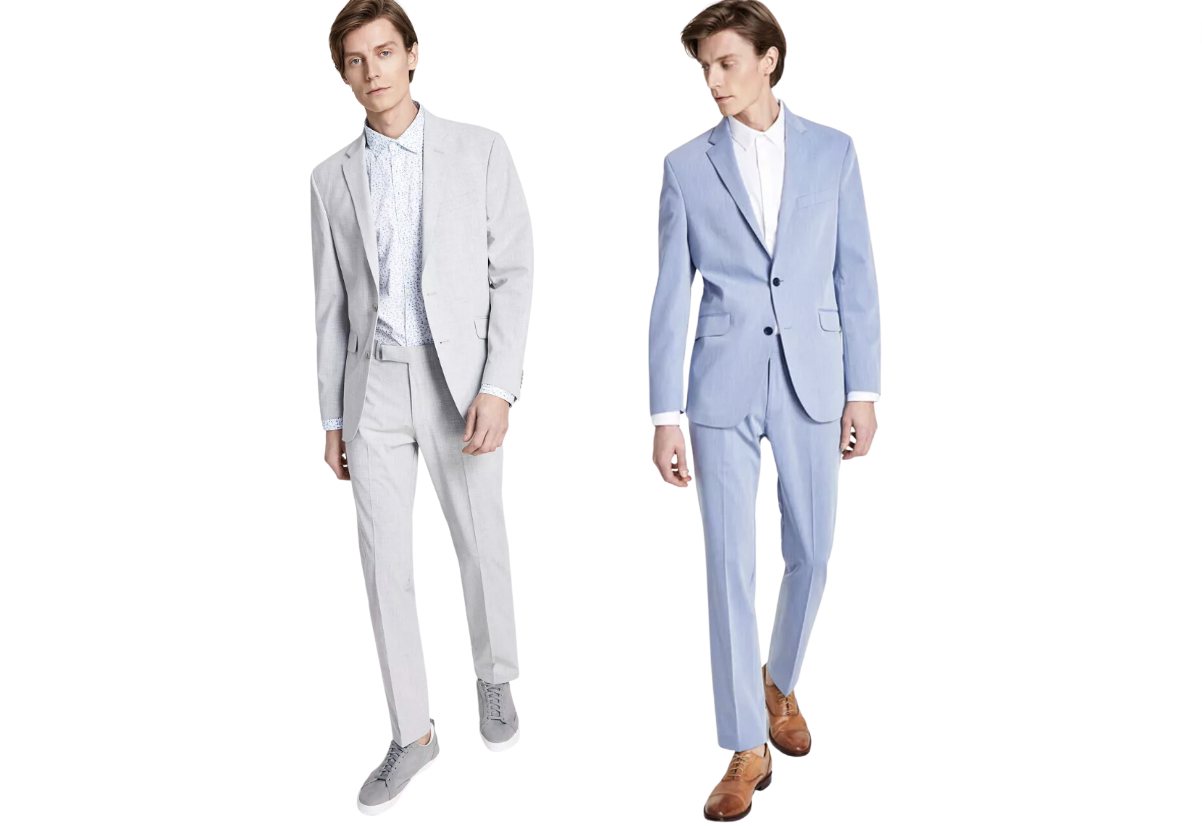 Shipping:
Free on orders of $25+ for Star Rewards Members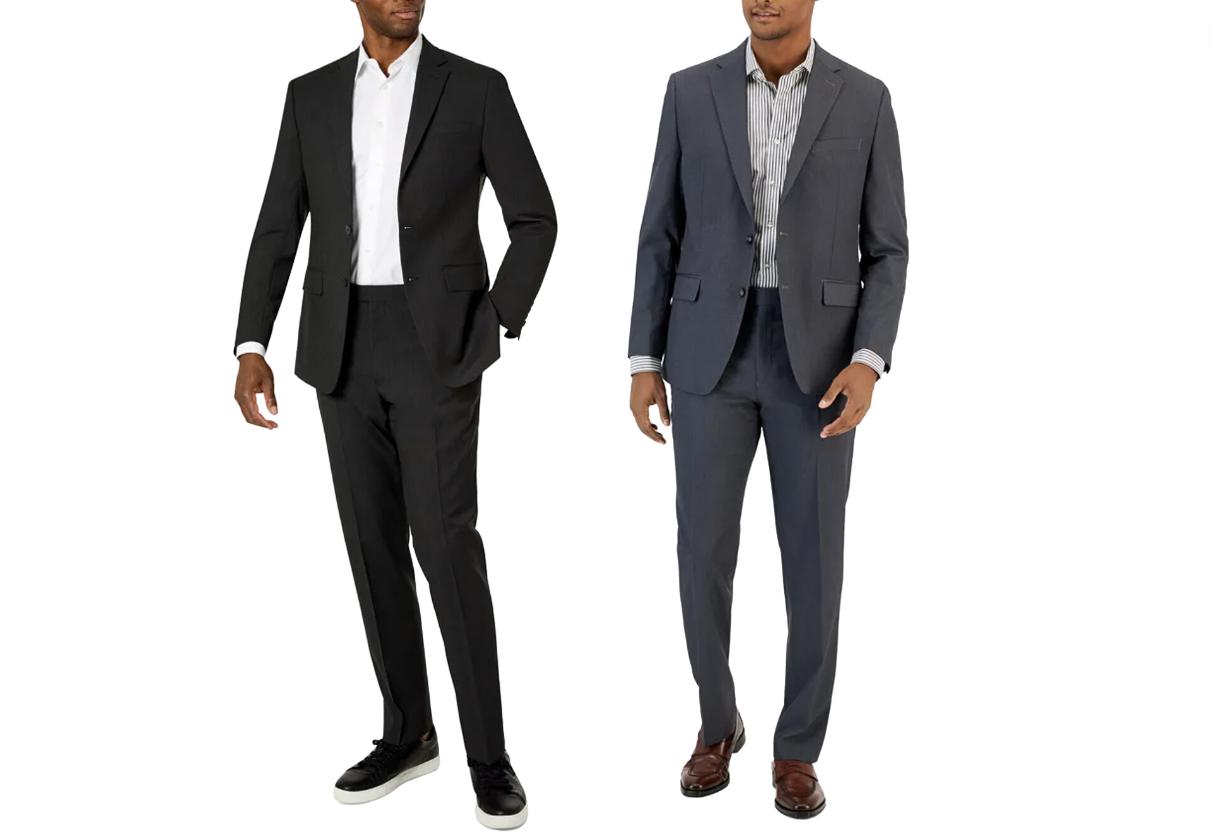 Shipping:
Free on orders of $25+ for Star Rewards Members
Get all the new deals and savings hacks straight to your inbox
Men's name-brand suits are currently on sale at
Macy's
for just $89.99, originally priced at a whopping $395. This is a deal you won't want to miss.
Typically, these suits go on sale for $99, but this time around, you can snag them for an even better price. And the best part? No promo codes are needed to enjoy these remarkable savings.
You can find brands like Nautica, Kenneth Cole, and more, ensuring you'll be dressed to impress for any occasion.
But remember, this fantastic deal won't last forever. It's available through Oct. 2.
BEGINNER TIP: Are you a Star Rewards member? If not, sign up; it's easy and free. Plus new members will get a coupon code for 25% off a future purchase. That code can be used on an array of Macy's deals. Macy's Star Rewards is a multitiered loyalty program where shoppers can earn points on all their purchases. Every time you accumulate 1,000 points, you'll receive $10 in Star Money. Bronze entry-level members will earn 1% back in rewards. Members that fall into the Silver, Gold, and Platinum tiers will earn 2%, 3%, or 5% back in rewards, respectively. All Rewards members will get free shipping on orders of $25 or more.
Want to make your new clothes last longer? Try out these simple clothing hacks that will help you keep your outfits looking new for a longer period of time. From proper washing techniques to storage solutions, these hacks are easy to implement and will go a long way in preserving the quality and appearance of your clothes.
If you're looking to make some extra cash, don't forget to learn about the best places to sell your old clothes. With the right knowledge, you can get the most money for your pre-owned items and have some extra cash in your pocket.
Don't forget to sign up for the KCL newsletter to save on every shopping trip. For more info on couponing, check out our free guide on how to coupon that makes saving simple.
On the hunt for more sales? Find the best deals on KCL this week that are still available.
Text MACYS to 57299 and be the first to know about the hottest deals each day.