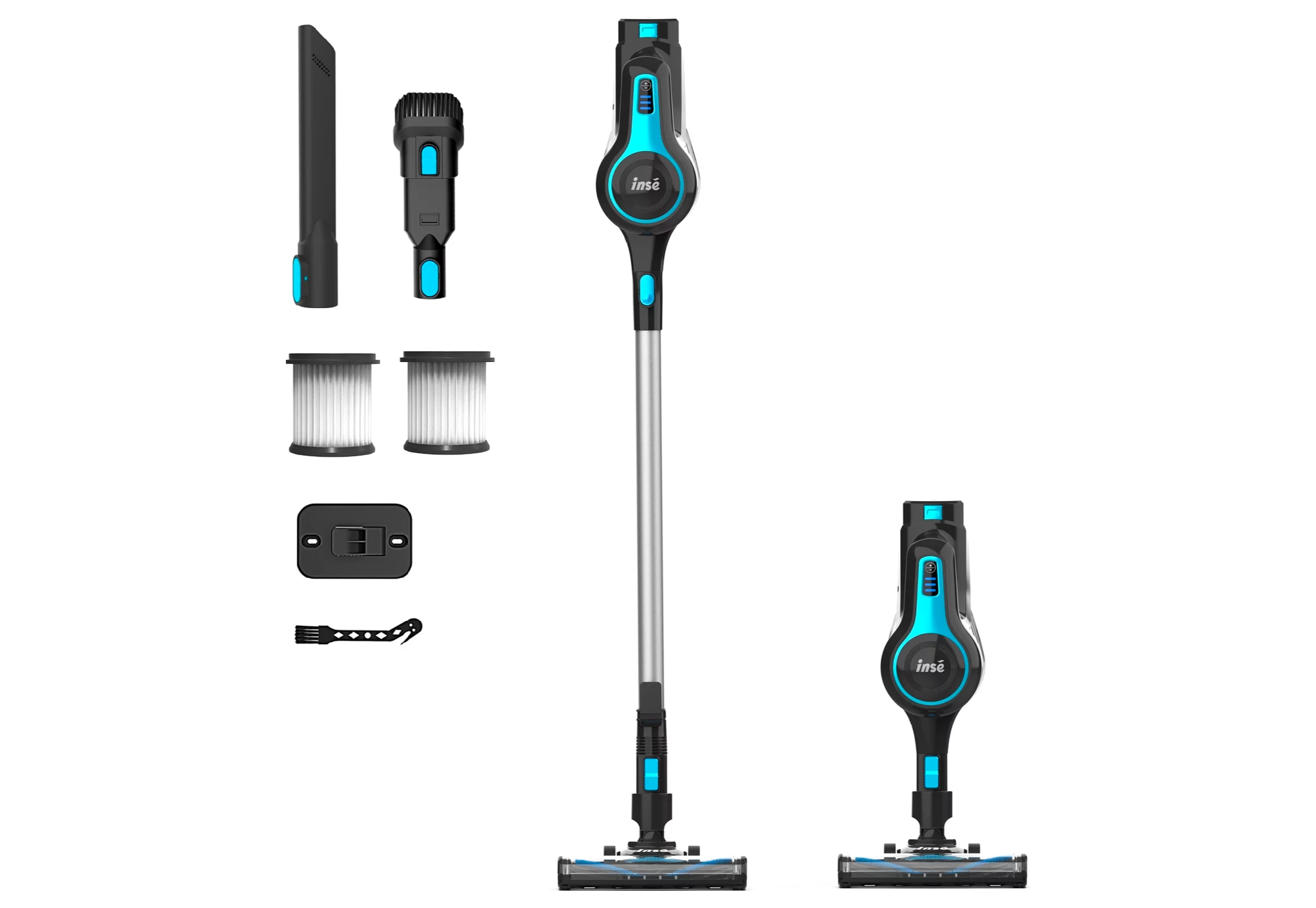 Shipping:
Free with Walmart+ or on orders of $35+
Get all the new deals and savings hacks straight to your inbox
Walmart
has this cordless vacuum cleaner on sale for only $84.67, which is a crazy good deal considering it was originally priced at $449.98. So if you've been looking for a new vacuum and want something powerful and versatile, this might be just what you need. It's perfect for cleaning floors, carpets, furniture, and cars, and even getting rid of pet hair. Plus it's lightweight and has a long battery life of up to 45 minutes.
Since this is a Flash Deal, it's not going to hang around for long. In fact, you'll only have until the end of the day tomorrow to snag it.
Whether you have hardwood floors or carpet, this vacuum gets it all cleaned up.
Looking for some nifty floor cleaning tricks? Here are a couple of handy tips:
When it's time to tackle those floors, make your life easier by using a pool noodle as a funnel to fill up your mop bucket. You can also keep your cleaning tools organized effortlessly by using zip ties to hang mops and brooms. It's a simple storage solution that keeps things tidy.
Worried about losing small items like earrings while vacuuming? Prevent that mishap by covering your vacuum with a nylon stocking and securing it with rubber bands.
If your vacuum is emitting an unpleasant odor, freshen it up by vacuuming some Downy Unstoppables or ground cinnamon.
For more ways to clean your home, check out the best ways to clean using our ultimate cleaning tips and tricks. Explore more of our favorite budget-friendly home hacks to make life easier.
Need to save money but short on time for couponing? Don't worry, because our easy guide to couponing can help. And for even more convenience, sign up to be a KCL Insider and subscribe to our couponing newsletter to get the latest coupons delivered straight to your email daily. Then check out our money-saving tips to use every day. Your wallet will thank you.
Text WALMART to 57299 and be the first to know about the best Walmart deals.