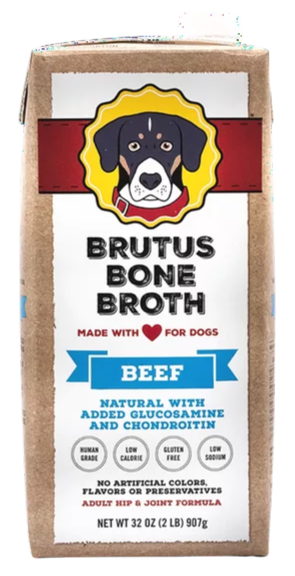 REBATES TO SUBMIT
PRICE SUMMARY
Pay $7.99, submit for $7.99 rebate
Get all the new deals and savings hacks straight to your inbox
Head to your local
Target
to score a Brutus Bone Broth dog food supplement for free with a mail-in rebate offer. This offer can only be redeemed once on your first purchase of any Brutus Bone Broth in the 32-ounce size.
To receive this rebate, you'll need to enter your phone number here. You'll then receive a text confirmation with more details and directions for submitting your receipt. Upon approval, the full refund amount will be issued back to you through Venmo or Paypal.
Looking for additional pet savings? Check out these paw-dropping ways to save on pet supply purchases.
Text TARGET to 57299 and be the first to know about the best Target deals.