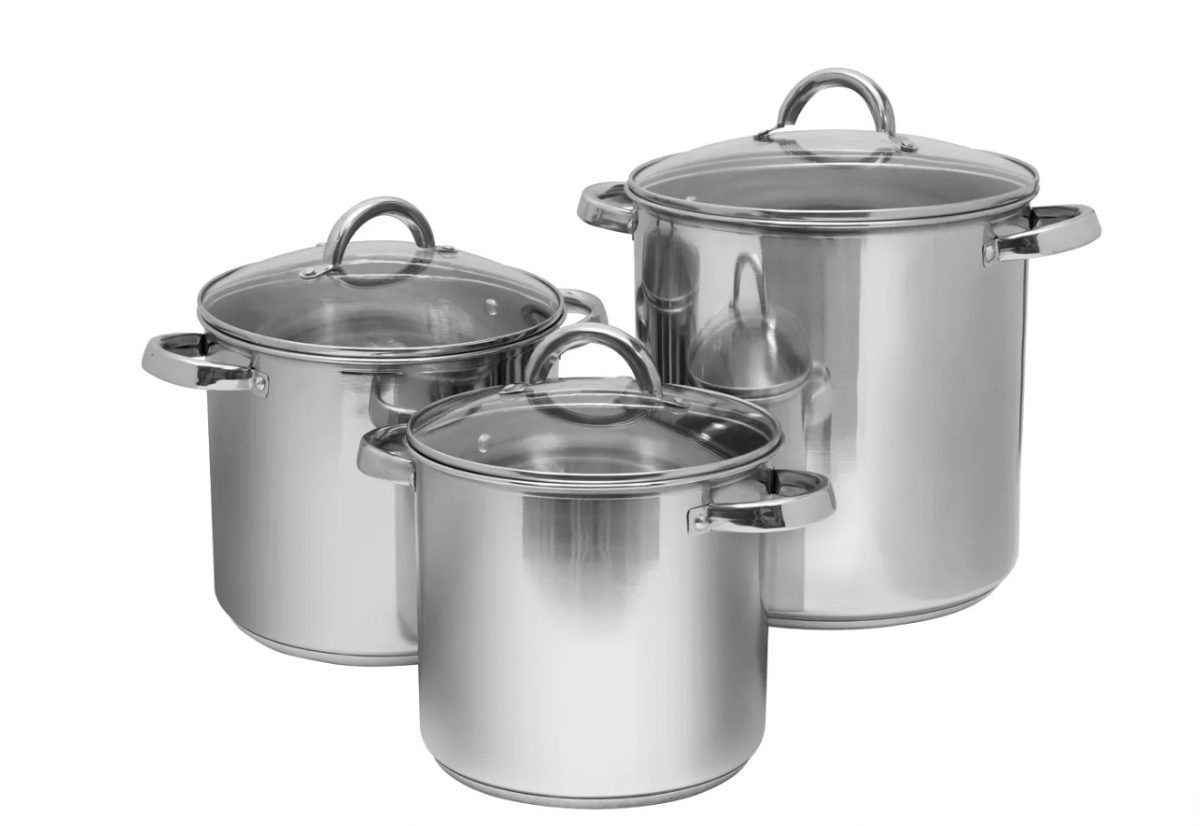 Shipping:
Free on orders of $25+ for Star Rewards Members
Get all the new deals and savings hacks straight to your inbox
Shop at
Macy's
and score the Sedona 3-piece stainless steel stockpot set on sale for $70.99, down from the original price of $142.99.
But here's how to score even more savings — you can use the promo code VIP to take an extra 25% off, bringing the final price down to just $53.24. That's a mere $17.75 per pot.
This set is great for all your cooking needs, and it's available at this incredible price through Oct. 2. If you're ready to upgrade your kitchen game without breaking the bank, head over to Macy's and snag this set while it's hot.
Are there pesky stickers left over on your pots that just won't come off? Don't worry — we've got you covered with some amazing tips for removing sticker residue from any surface.
And while you're at it, why not check out some of our other budget-friendly home hacks to make your life easier? We've got plenty of awesome tips and tricks for everything from cleaning and organizing to decorating and DIY projects.
Want to keep up with us on the go? Download the KCL app and curate your own unique home page to get notified about the deals you're interested in right when they go up. This way, you'll have all the best deals right at your fingertips.
BEGINNER TIP: Are you a Star Rewards member? If not, sign up; it's easy and free. Plus new members will get a coupon code for 25% off a future purchase. That code can be used on an array of Macy's deals. Macy's Star Rewards is a multitiered loyalty program where shoppers can earn points on all their purchases. Every time you accumulate 1,000 points, you'll receive $10 in Star Money. Bronze entry-level members will earn 1% back in rewards. Members that fall into the Silver, Gold, and Platinum tiers will earn 2%, 3%, or 5% back in rewards, respectively. All Rewards members will get free shipping on orders of $25 or more.
Text MACYS to 57299 and be the first to know about the hottest deals each day.