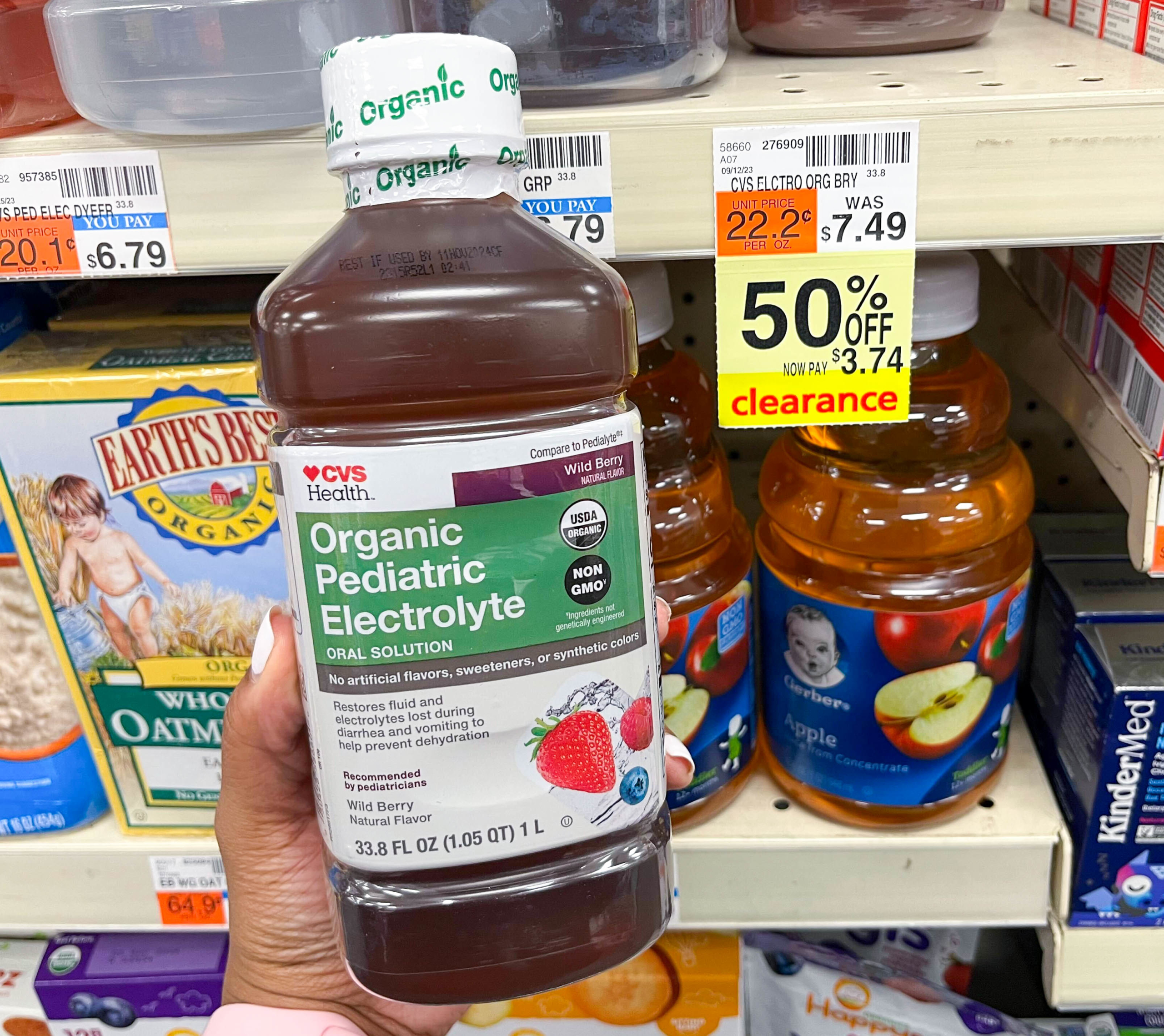 CVS Health Organic Pediatric Electrolyte, 33.8 oz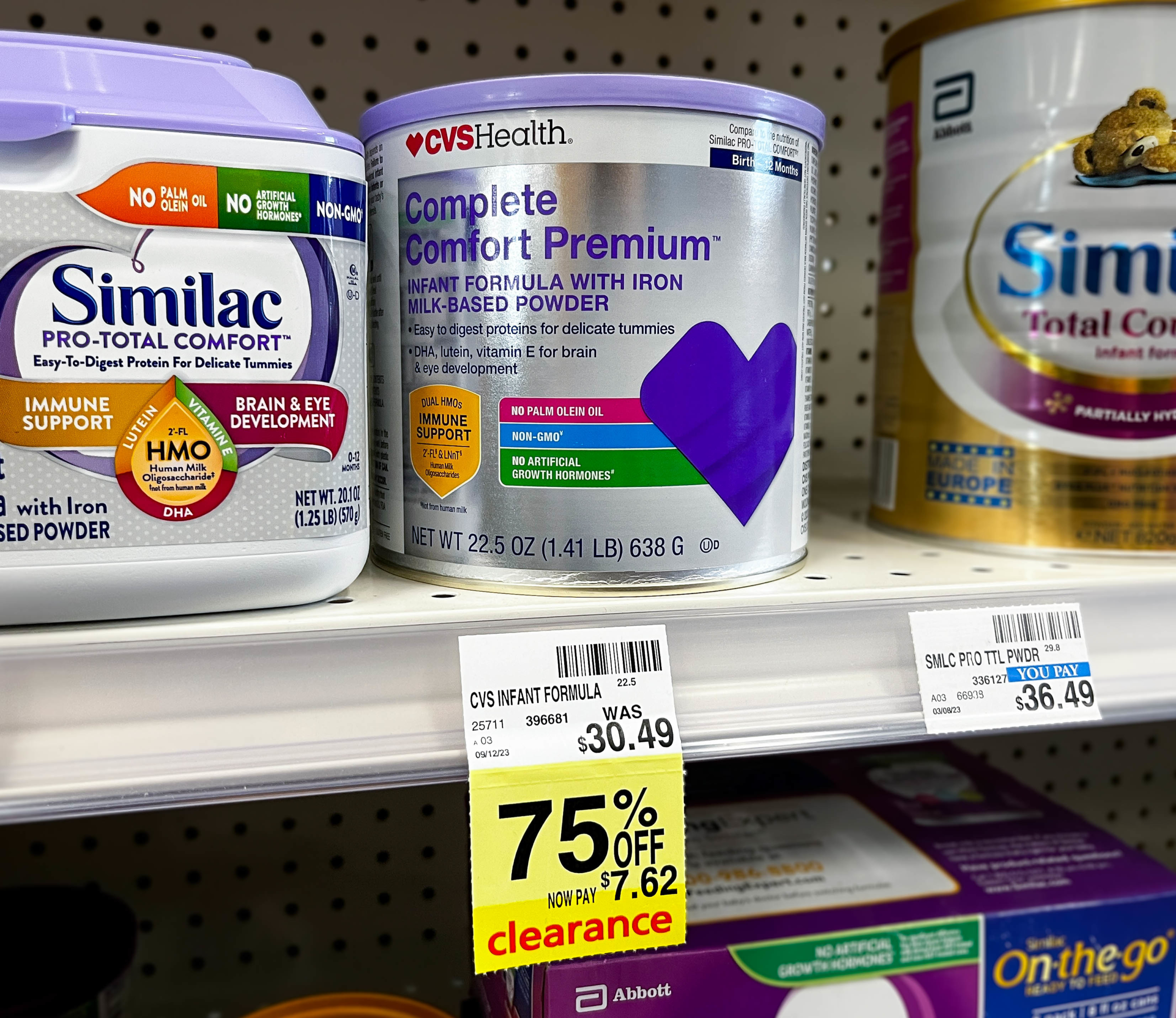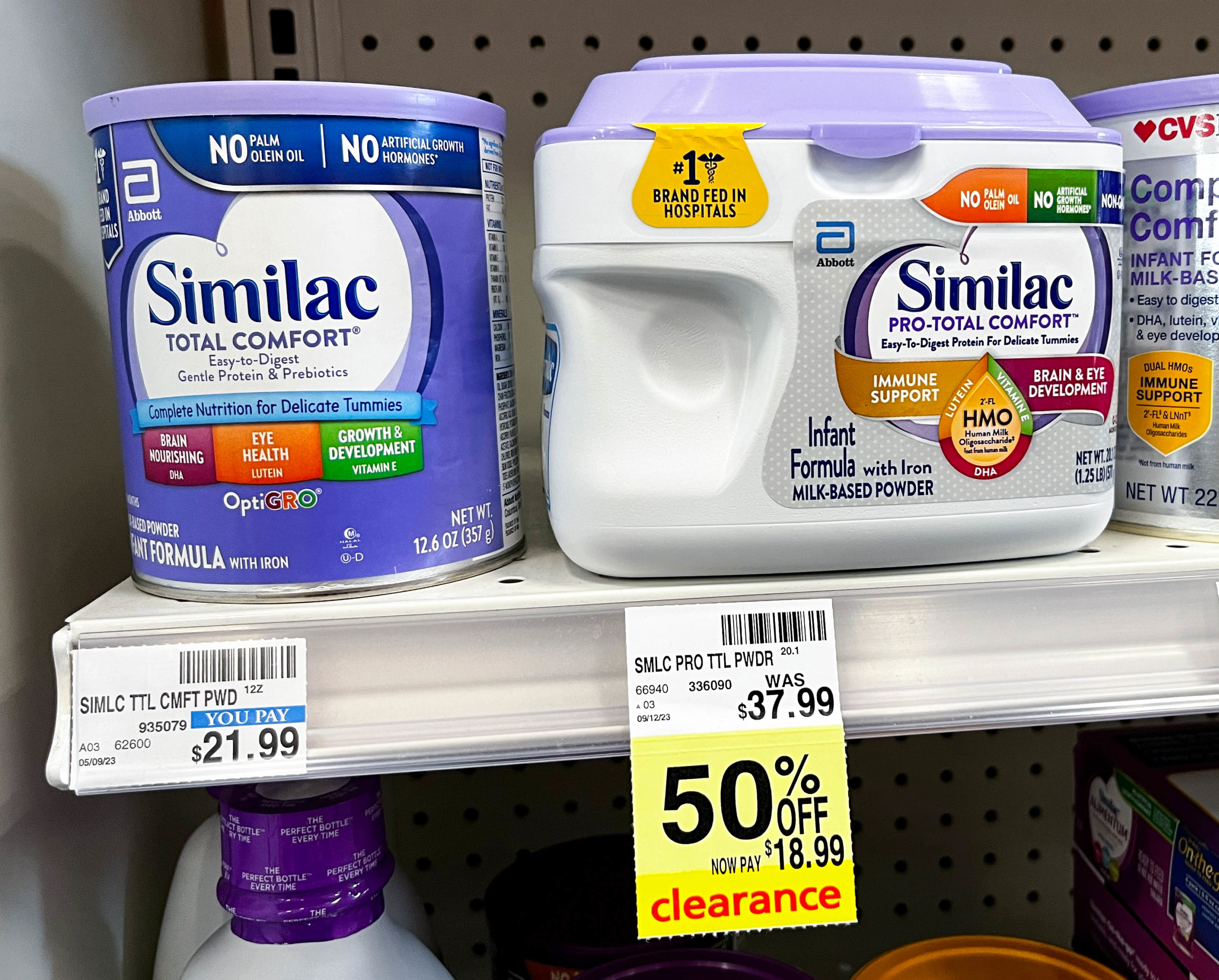 Similac Pro-Total Comfort Infant Formula, 20.1 oz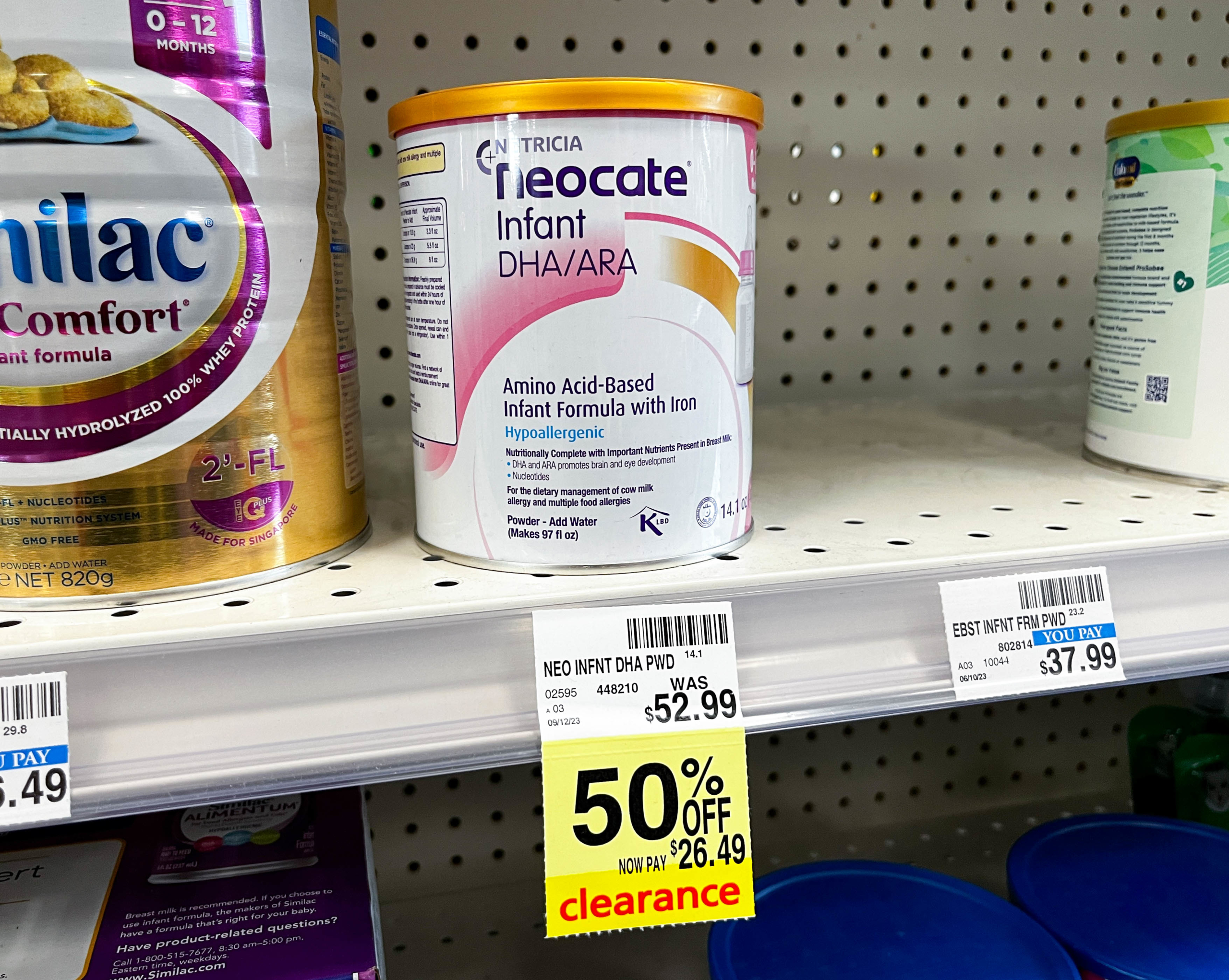 Nutricia Neocate Infant Formula, 14.1 oz
Get all the new deals and savings hacks straight to your inbox
I spotted clearance markdowns in the baby aisle at CVS. Select products were on clearance from 50 – 75% off their original prices. A majority of the products I found were infant formula, and the rest of the items were the following: a pack of CVS Health training pants and a bottle of CVS Health pediatric electrolytes. As always, clearance and inventory will vary by store and location. We strongly encourage you to stop into your local store to see what may be available for you.
Sign up for deal alerts so you don't have to miss out on hot deals from KCL.
Text CVS to 57299 and be the first to know about the best CVS deals.