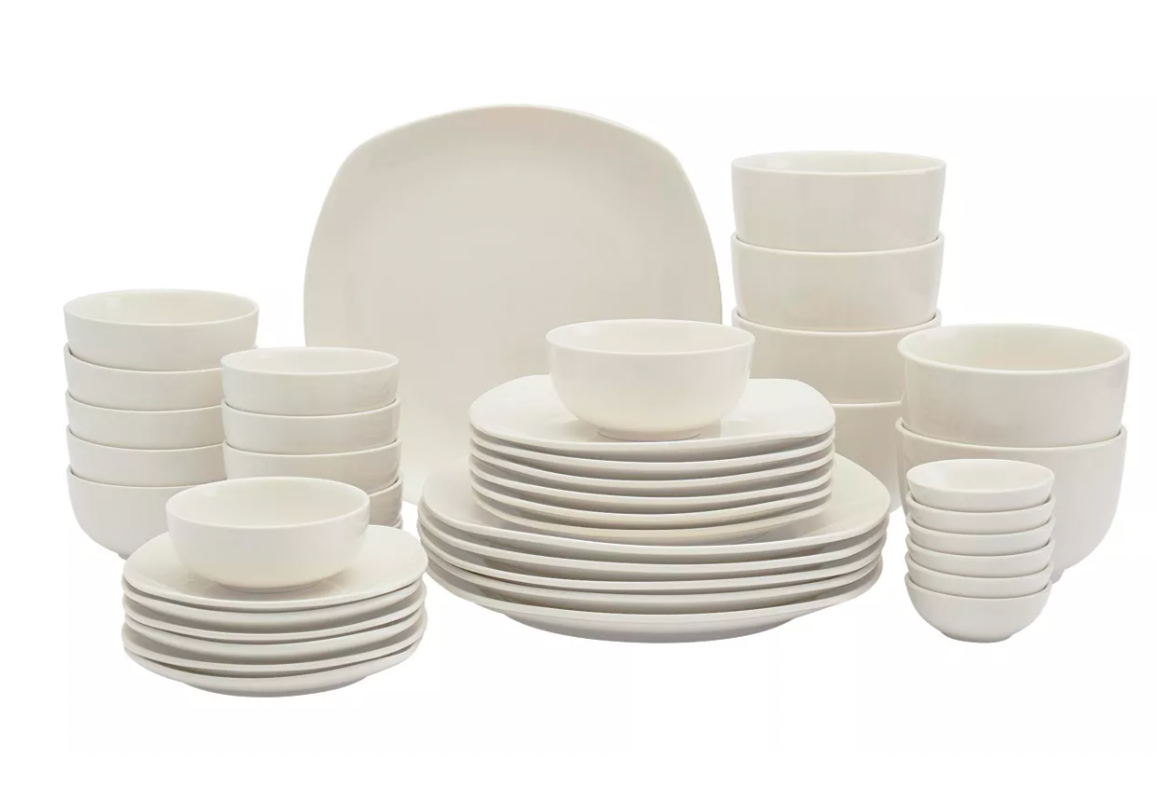 Shipping:
Free on orders of $25+ for Star Rewards Members
Get all the new deals and savings hacks straight to your inbox
If you're in need of a stylish dinnerware set that won't break the bank,
Macy's
has a fantastic offer you won't want to miss. The Tabletops Unlimited Soft Square 42-piece set is currently on sale for just $49.99, down from its original price of $130. That's some serious savings
This set is designed to serve six people, making it perfect for gatherings, family dinners, or just adding a touch of elegance to your everyday meals.
The deal is valid through Oct. 2, so be sure to order your set before the price increases.
Craving more deals like this one? Check out these home deals that won't cost you a fortune.
You can also discover valuable kitchen hacks suitable for both novices and seasoned chefs, elevating your cooking experience. These tricks encompass tasks such as assessing ingredient freshness and crafting DIY buttermilk substitutes, offering practical shortcuts for your culinary journey. Additionally, explore our collection of recipe substitutions for added convenience.
Kitchen hacks transcend mere efficiency, providing solutions for food preparation, innovative storage strategies, and imaginative culinary techniques. For those frequently engaged in cooking, our recipes page serves as a wellspring of inspiration.
BEGINNER TIP: Are you a Star Rewards member? If not, sign up; it's easy and free. Plus new members will get a coupon code for 25% off a future purchase. That code can be used on an array of Macy's deals. Macy's Star Rewards is a multitiered loyalty program where shoppers can earn points on all their purchases. Every time you accumulate 1,000 points, you'll receive $10 in Star Money. Bronze entry-level members will earn 1% back in rewards. Members that fall into the Silver, Gold, and Platinum tiers will earn 2%, 3%, or 5% back in rewards, respectively. All Rewards members will get free shipping on orders of $25 or more.
Text MACYS to 57299 and be the first to know about the hottest deals each day.