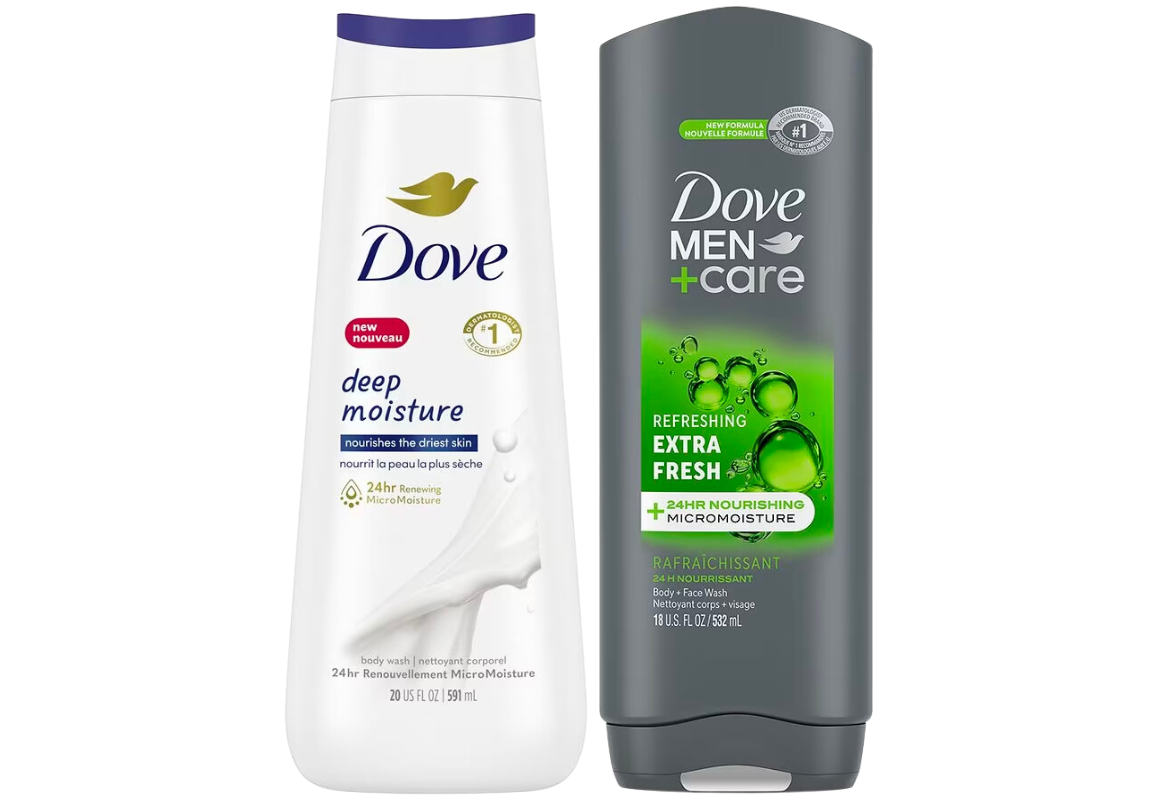 Buy 2, receive $5 Register Reward
NEWSPAPER COUPONS NEEDED
Free - Dove Men+Care Body Wash up to $6.99 WYB (1) Dove Body Wash product from Save Oct. 1 — adjusted to $6.99
PRICE SUMMARY
Pay $7.01, receive $5 Register Reward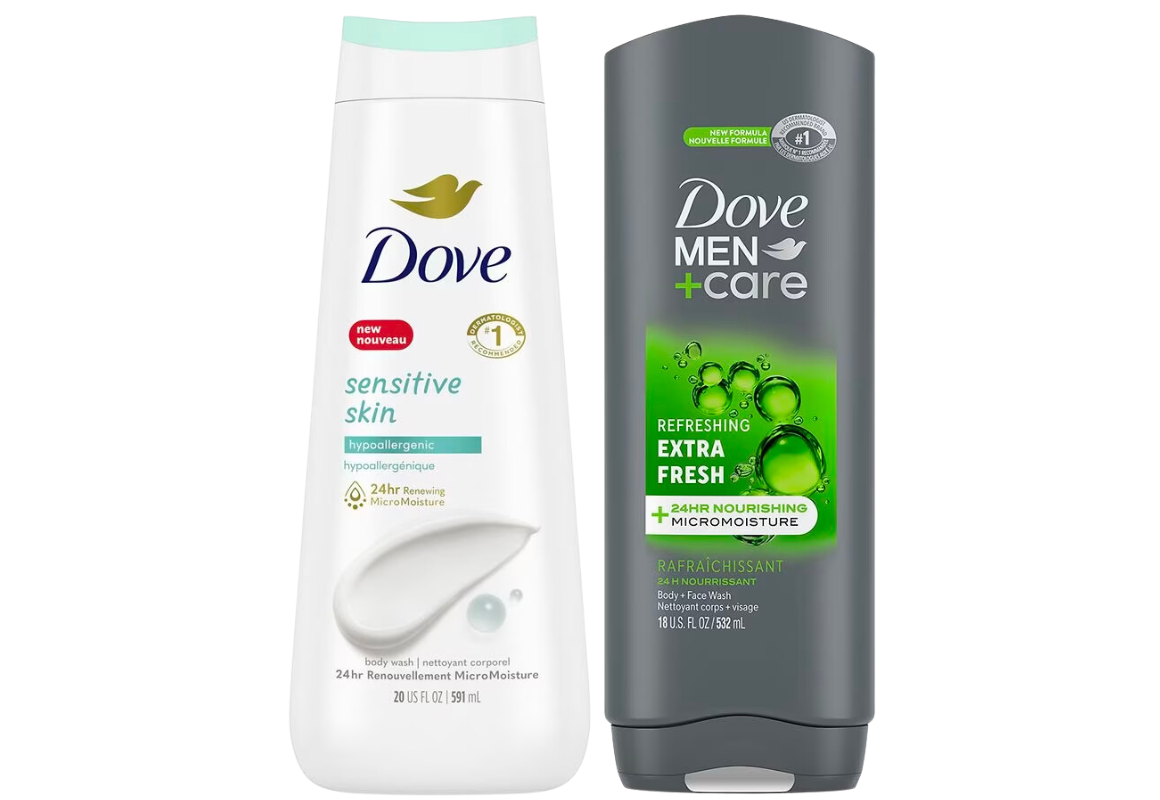 Buy 2, receive $5 Register Reward
NEWSPAPER COUPONS NEEDED
Free - Dove Men+Care Body Wash up to $6.99 WYB (1) Dove Body Wash product from Save Oct. 1 — adjusted to $6.99
PRICE SUMMARY
Pay $7.01, receive $5 Register Reward
Get all the new deals and savings hacks straight to your inbox
This week at Walgreens,
Dove
and Dove Men+Care body washes are sale for $7. Buy two and earn a $5 Register Reward. Use a buy one get one free Dove body wash newspaper coupon to pay $7 out of pocket for both bottles. Your final price will be just $1 per bottle, which is the best deal we've seen on Dove in a long time.
To get this deal, you'll need a copy of the Oct. 1 Sunday newspaper. This coupon is located in the Save insert. If you don't get the Sunday paper delivered, KCL has some ways to get cheap or free newspaper coupons. Or simply purchase a copy while you're in the store at Walgreens. Keep in mind that this coupon has a maximum amount of $6.99, so your cashier may need to manually input the coupon value at checkout.
New to this store? Sign up for a free myWalgreens account to be eligible for this deal. And learn all about Register Rewards and more with this guide to Walgreens couponing.
Store sales and promotions can vary by region. Before shopping, check your local ad to confirm that this deal is available in your area.
Text WALGREENS to 57299 and be the first to know about the best Walgreens deals.