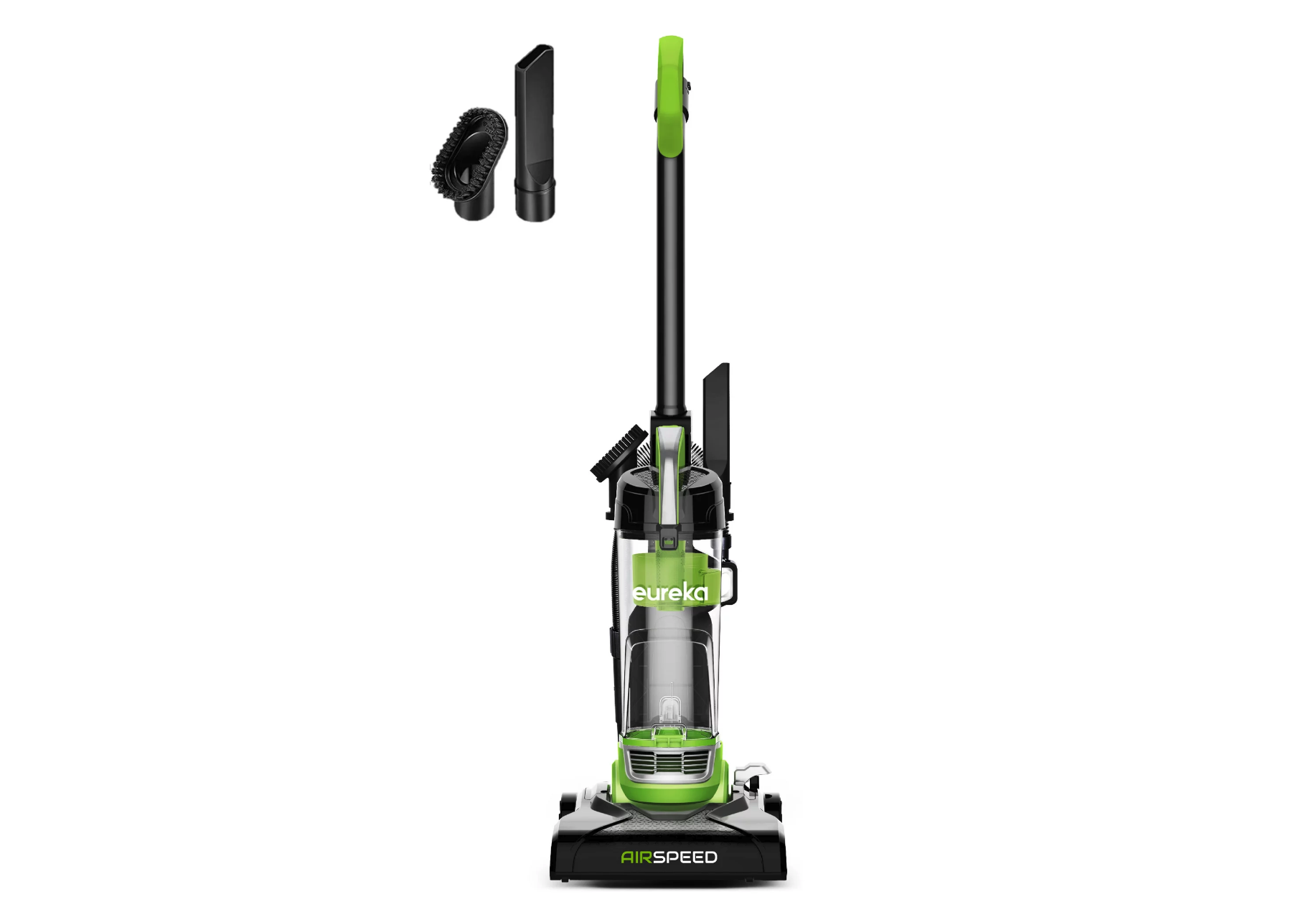 Shipping:
Free with Walmart+ or on orders of $35+
Get all the new deals and savings hacks straight to your inbox
Walmart
is offering a great price on the Eureka Airspeed vacuum this week. Online, we see a list price of $43.77, which is over half off the regular price and almost $20 cheaper than what we see on
Amazon
.
If you've already tried to deep-clean your vacuum and it's still not working, it might be time to shop for a new one. There are thousands of vacuum deals out there. When it comes to purchasing one, here's a quick guide to choosing the right vacuum for you:
Upright Vacuums:

Best for carpets and large, open areas.
Pros: They're generally powerful and efficient at deep cleaning carpets. They often come with attachments for versatile cleaning.
Cons: Can be heavy and less maneuverable for tight spaces.

Canister Vacuums:

Best for hardwood floors, stairs, and areas with a lot of furniture.
Pros: Lightweight and versatile, they're good for both carpets and hard surfaces. They usually have a long hose and wand for reaching tight spaces.
Cons: Can be less convenient for quick cleanups due to the need to move the canister and hose.

Stick Vacuums:

Best for light cleaning, quick pickups, and small spaces.
Pros: Lightweight and easy to maneuver. Good for hard floors and light carpet cleaning. Some models are cordless.
Cons: Less powerful than upright or canister vacuums, may require more passes for deep cleaning.

Handheld Vacuums:

Best for spot cleaning, upholstery, and car interiors.
Pros: Extremely portable and great for small messes or reaching tight spaces. Many are cordless and easy to store.
Cons: Limited capacity and battery life, not suitable for whole-house cleaning.

Robot Vacuums:

Best for: Maintenance cleaning of hard floors and low-pile carpets.
Pros: Fully automated, can clean while you're away, and can be programmed. Good for daily upkeep.
Cons: Not as powerful as traditional vacuums, may require periodic maintenance, and may struggle with high-pile carpets.

Central Vacuum Systems:

Best for whole-house cleaning, especially in larger homes.
Pros: Very powerful and convenient. They're permanently installed, with a central unit in the basement or garage and wall outlets throughout the house.
Cons: Expensive to install initially, but they can add value to your home.

Wet/Dry Vacuums:

Best for cleaning up wet spills, workshops, and garages.
Pros: Can handle both wet and dry messes, making them versatile for a range of cleaning tasks.
Cons: Typically larger and heavier than household vacuums, less suited for everyday indoor cleaning.

Commercial/Industrial Vacuums:

Best for heavy-duty cleaning in commercial or industrial settings.
Pros: Designed for high capacity and durability, capable of handling tough jobs.
Cons: Bulky, noisy, and overkill for most household cleaning needs.
Text WALMART to 57299 and be the first to know about the best Walmart deals.