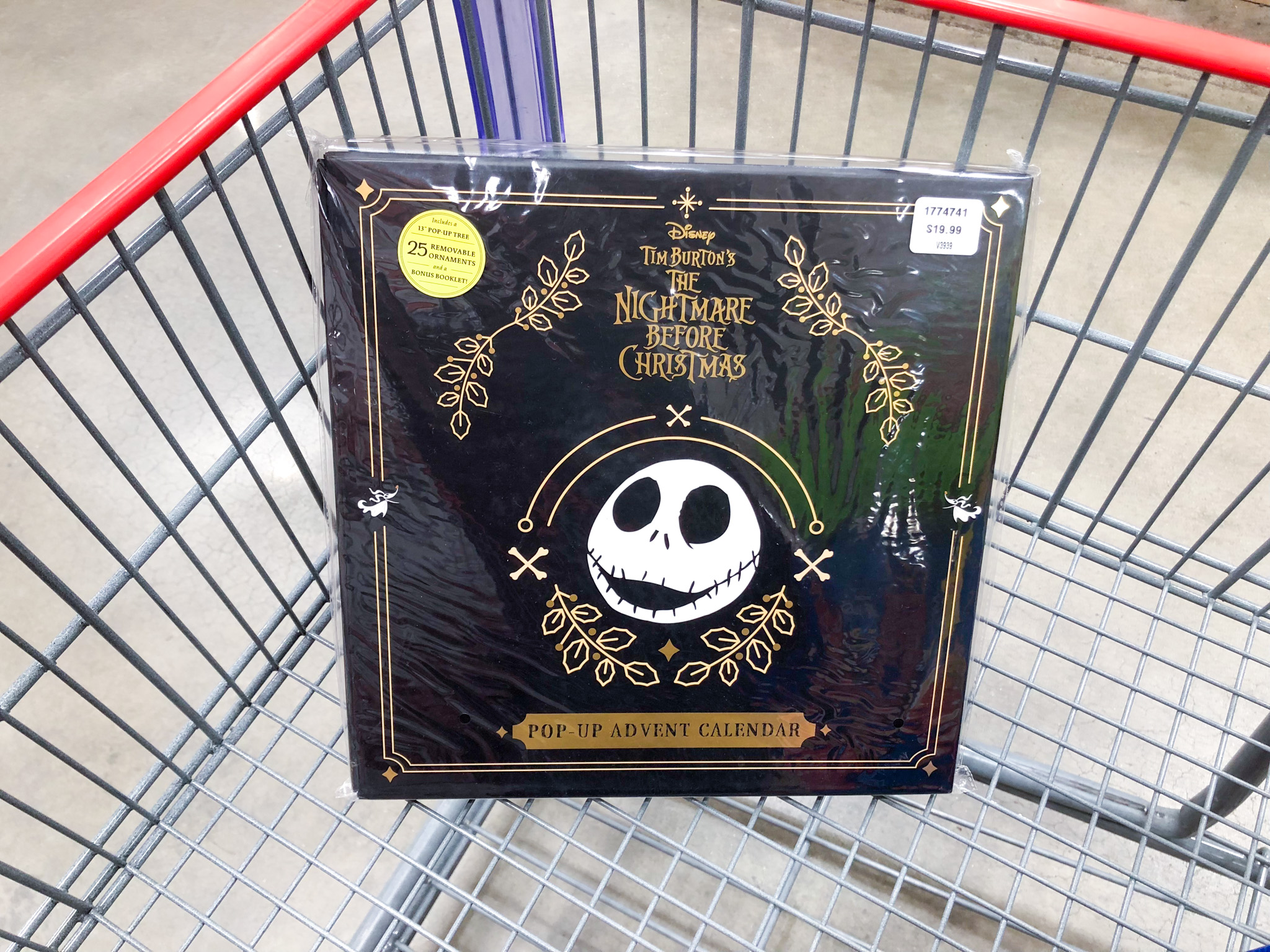 2023 The Nightmare Before Christmas Advent Calendar
Get all the new deals and savings hacks straight to your inbox
Costco members can purchase The Nightmare Before Christmas Advent Calendar for $19.99. This advent calendar includes a 13-inch pop-up tree, 25 removable ornaments, and a bonus booklet. You can find this calendar in the book section of your warehouse.
Please be aware that pricing and inventory may vary by location. For accurate pricing and availability, kindly reach out to your nearby Costco and inquire about item number 1774741.
Find the best deals on advent calendars available now on KCL. Our team has discovered newly released advent calendars from retailers such as Walmart, Target, Amazon, Ulta, and more.
Not a Costco member yet? Sign up for a membership, then read our Costco membership guide to get the most out of your membership. Check out the hottest Costco Coupon Book deals and learn how to save on your next Costco run with Costco's Warehouse savings.
If you don't want to pay the membership fee or are simply curious, here's how you can shop at Costco without a membership.
Looking to save at any retailer? Learn more about couponing by using our free guide to couponing and the easiest ways to save. Plus sign up for the KCL newsletter and get all the newest coupons in your email daily. Make sure you stay on top of all of the best deals by getting in touch with KCL.
Take a look at the top deals at KCL this week, and consider downloading the KCL app so you can set deal alerts for your favorite stores and products.
Did you know you can actually get free stuff every month? KCL has put together a list of all the days when you could potentially snag free food or other goodies from the calendar. And guess what? You can even score freebies from Amazon.
Text DEALS to 57299 and be the first to know about the hottest deals each day.