We're reader-supported and only partner with brands we trust. When you buy through links on our site we may receive a small commission at no extra cost to you. Learn More. Product prices and availability are accurate as of the date and time indicated and are subject to change.
Eager to start buying in bulk but not sure if Costco warehouse savings are worth the membership cost? Even if you're already a seasoned Costco shopper, I have a few shopping secrets that can help you save money and time whenever you shop at the warehouse. Let's dive into everything you need to know to save more at Costco.
Be sure to download the Krazy Coupon Lady app for more money-saving Costco warehouse savings tips and deals. Then text HACKS to 57299 so we can send you more tricks for finding the deals.
1. You can actually use a Costco Shop Card to shop at Costco without a membership.
Know someone with a Costco membership? Ask them to buy you a Costco Shop Card (it's essentially a gift card for Costco). With that card in hand, you can gain access to all the sweet deals within the store. A member can purchase Shop Cards in denominations as low as $25 and as high as $2,000. Just show the card to the door greeter and you're in.
2. If you're a teacher, student, military, or first responder, get a free $30 Costco Shop card when you join.
New Costco membership deals offer teachers, medical personnel, and first responders a free $30 Costco Shop card when they sign up for a new membership with a Visa card and choose auto-renewal. The deal also extends to active-duty military, veterans, and retired military.
Students who join Costco at the Gold Star Membership level and enroll in auto-renewal can receive the $30 Costco Shop card offer, too!
Related: Bookmark our lists of the best military discounts and student discounts you can get year-round.
3. Memorize the best time to shop at Costco — it's on weekdays about an hour before the store closes.
We investigated the best time to shop at Costco and found that you can save yourself time (and avoid insane checkout lines) if you plan your Costco trip on a weekday evening.
4. Remember that Costco doesn't accept manufacturer coupons.
Unfortunately, you can't use any manufacturer coupons at Costco, which is one thing that you can do at their competitor BJ's. And the answer to, "Does Costco take coupons?" is a firm no. But that shouldn't stop you from shopping the warehouse giant, as they offer their own "coupons" on many items you can't get from other stores. Which brings me to my next tip ….
5. Costco warehouse coupons are called "Instant Savings" and they apply automatically.
Costco sends their members a Costco Coupon Book every month, but in reality, there's no actual coupon clipping involved with these Costco warehouse savings. The advertised discounts you see in the booklet automatically get applied to your order at checkout when you shop during that month.
If you didn't receive this month's Costco Coupon Book, just stop by the customer service desk and ask for a printed savings booklet. You can also look for red tags like the one above throughout the store that indicate which items have a special discount.
6. Pro tip: Browse through Costco's monthly ad to create your shopping list so you don't overspend.
We've all been there. You get to Costco for a few items, and the next thing you know, you've spent a month's salary on your cart load. Instead of aimlessly wandering the warehouse, browse through the monthly Costco coupon book before you shop. This way you can see what's discounted and stay (hopefully) focused on those particular specials as you cruise through the store.
7. Look for Costco price tags ending in a 7 or a 0 for the best deals (and the 'death star' on last-chance items).
Decoding Costco's price tags can help ensure you're getting a bargain. After much detective work, I've found that there are a few parts of the price tag that have a significant meaning:
Prices that end in .97 are national markdowns
Prices ending in .00 are local markdowns
An asterisk indicates an item won't be restocked at your store; it's also known as the "Costco death star"
Related: Once you've mastered these Costco warehouse savings tips, you can move on to our Costco pricing secrets.
8. Peek at your local Costco's inventory by using the Instacart hack.
A common complaint from Costco shoppers is that you can't easily see what's in stock at your local store before you go. That's where this Instacart trick comes in handy.
Now, this method isn't 100% accurate, but it can give you a starting point to see if something is definitely out of stock at your store so you don't waste a trip. Here are the two ways to check for Costco warehouse savings at any store:
Visit the Costco page on Instacart's website, enter your address, then search for the product you want and look for notes like "Many in stock" or "In stock."
Go to the SameDay.Costco.com website and enter your address (or an address near a warehouse), then search for a product to see if it's in stock for shipping.
9. You can absolutely stack Costco savings with rebate offers from Ibotta, Fetch, and P&G.
Stacking the Costco Coupon Book's instant savings with rebate apps like Ibotta and Fetch Rewards puts money right back in your pocket. To do this, you'd just buy the product that's available for a rebate at Costco, save your paper receipt, then scan your receipt with either the Ibotta app or the Fetch app (or both!).
Here's a recent deal scenario where I combined a Costco sale price with a Fetch reward to claim additional savings: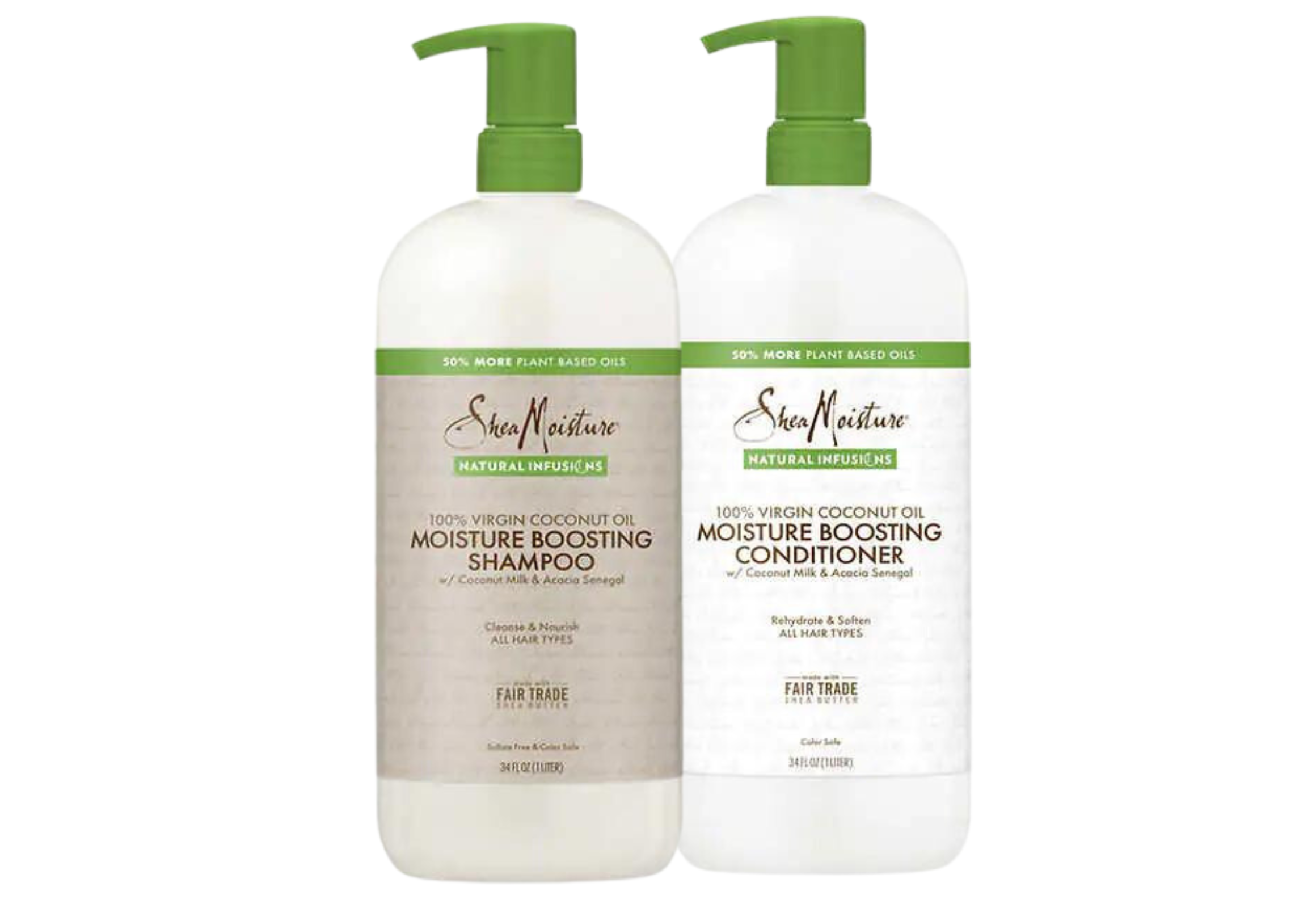 REBATES TO SUBMIT
PRICE SUMMARY
Pay $11.99, submit for $4.50 Fetch Rewards credit
And sometimes (usually around September) we see a P&G rebate that lets you earn a $25 or $50 Costco Shop Card when you spend $100 or $200 on certain P&G items. After you shop, just
submit your receipt online
and collect your gift card! Here's the current offer, with examples of what you could buy: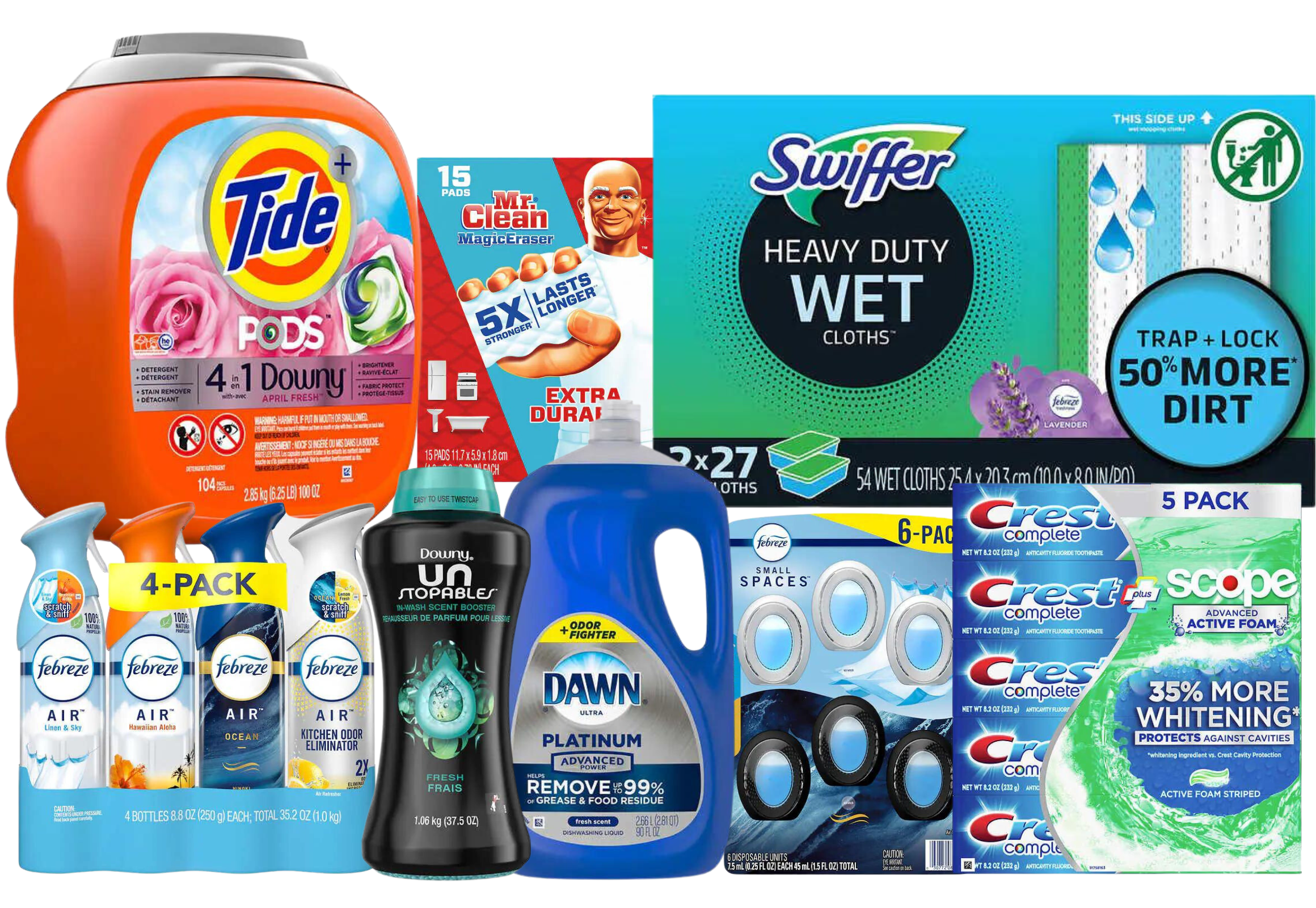 REBATES TO SUBMIT
PRICE SUMMARY
Pay $101.12, submit for $25 P&G credit
10. What credit cards does Costco accept? It depends on how you shop.
Costco has really weird rules when it comes to credit cards. And the rules change depending on how you're shopping.
If you're shopping in person at a warehouse, you can use one of these methods to pay:
Almost any ATM or debit card (as long as you're using a PIN)
Visa cards (no other credit cards are accepted)
Cash
EBT
Personal or travelers' checks
Apple Pay, Google Pay, or Samsung Pay
Costco Shop Card
Of course, Costco will accept a much wider range of credit cards if you're shopping online, but you'll be paying a bit more for that convenience because online prices are often inflated. Online shoppers can use Visa, Mastercard, or Discover, or they can opt to pay with a debit card. You can also use Costco Shop Cards to pay online.
What can I pay with at Costco gas stations?
To buy fuel at a Costco gas station, you can pay with a Costco Shop Card, any Visa credit card, or most PIN debit cards. Most Costco gas stations are self-serve, except for in Oregon and New Jersey, where they are full-service.
TIP: Since you can pay with a Costco Shop Card at the gas pump, this means that non-members can buy Costco gas with this hack, too! An attendant will just need to authorize the pump first, before you start fueling.
11. Claim a Costco price adjustment if the price drops within 30 days of your original purchase.
Costco will give members the difference in price (via cashback) within 30 days of the price dropping. This is known as a Costco price adjustment. You just need to have your original receipt to prove the difference.
TIP: If you're past the 30-day mark, you can try to get a price adjustment anyway — it'll all depend on the store manager. If that doesn't work, you can return your product for a full refund, as the Costco return policy has no time limits (for most products). Then you can repurchase the item at the new, lower price.
12. Get an eye exam at Costco Optical for $85, and then buy your glasses elsewhere.
Costco's licensed, independent opticians will perform a vision and eye health check right in the store at Costco Optical. Best part? You don't actually have to be a Costco member to get the exam. You'll need to contact your local store to schedule your appointment, then just let the door attendant know you have an appointment.
While you can buy glasses at Costco with a membership, I've found that online eyeglass retailers like Glasses USA or Zenni Optical have a greater selection of lenses.
Related: We did a deep dive into how Costco Optical works to uncover extra Costco warehouse savings.
13. Costco's pharmacy can save you up to 82% on retail prices.
One of the many perks of a Costco membership is the Costco Member Prescription Program (CMPP). Don't worry: there's no additional sign-up or fees with the program. Just show your Costco membership card at the pharmacy and you'll save up to 82% on retail prices.
Even better, you can grab pet medications that regular pharmacies don't carry and shop for your groceries while you wait (take that, CVS and Walgreens).
I compared prices at Costco, Walgreens, Meijer, and Health Mart Atlas and found that these human prescriptions are cheaper at Costco:
Simvastatin, 10mg, 90 count: $12.79
Lisinopril, 20mg, 90 count: $9.99
Metformin, 500mg, 180 count: $9.99
14. Costco's Kirkland batteries are just as good as Duracell's.
It's what's on the inside that counts, right? Rumor has it that Kirkland batteries are made in the same factory as Duracell. Other comparable products under the Kirkland name that I love are trash bags, seasoning, dog food, and diapers.
15. Skip shampoo, toothpaste, body wash, and razors at Costco — they're cheaper elsewhere.
Sadly, Costco isn't the best place to buy a few items like razors, shampoo, body wash, and toothpaste. You can get better deals on these items elsewhere, like at CVS and Walgreens. This is because you can use and (often) stack store rewards, coupons, and manufacturer coupons to drop the drugstore prices lower. Sometimes that means you go home with free toothpaste or a moneymaker!
To show you what I mean, below are Costco's prices compared to a few deals at pharmacies. The Costco warehouse savings just aren't there:
16. Watch for Groupon's new Costco membership deal every fall.
If you're not a current Costco member, watch for a Costco Gold Star membership deal to pop up on Groupon between August and October that could get you a Shop card and exclusive savings.
The most recent Groupon deal dropped on July 31 and gave you a $45 Shop Card, a Costco online coupon good for $40 off a $250 purchase, and a $100 Costco Travel voucher (if you spent $2,500 or more on Costco Travel).
17. Get more rotisserie chicken at Costco for less.
Costco rotisserie chickens are around three pounds, while the birds at Walmart and other supermarkets are only 1.5 pounds and cost the same: $4.99.
One bird that gives Costco a run for its money? The Sam's Club rotisserie chicken, which is $4.98 for three pounds. Plus, you can order it with free curbside pickup if you have a Sam's Club Plus membership.
Related: See more of our best Costco food court tips and tricks.
18. Costco's half-sheet cake sells for about 40% less than supermarket pricing.
You have to place an order for your sheet cake, but Costco can usually turn orders around in 24 hours. You'll pay $24.99 for a half-sheet cake (18″ x 13″) at Costco.
Here's what you can expect to pay at other grocery stores:
Kroger: 1/4 sheet cake, $25.99
Meijer: 1/4 sheet cake, $23.99; 1/2 sheet cake, $41.49
Walmart: 1/4 sheet cake, $19.96; 1/2 sheet cake, $42.96
Related: Find out what else you can custom-order through Costco Catering.
19. Scan Costco toys while shopping in-store with the Amazon Shopping app.
With the Amazon Shopping app, you can compare prices on the spot. It's not often any store can beat Amazon pricing, but when they do, run with it!
One area where Amazon loses to Costco is prices on hot brand-name toys like Nerf and American Girl, especially in stores (though warehouse prices are typically cheaper than what you see on Costco.com).
20. Shop Costco's new arrivals, clearance, and seasonal savings at the right time.
Like other retailers, a new season brings new goodies to the store shelves. Picking up seasonal items at the right time can save you a few extra bucks. Here are the best times to buy new arrivals, clearance, and seasonal merchandise at Costco:
January — New furniture arrives, winter jackets go on clearance (as do kitchen storage and office supplies)
February — Chocolate-covered strawberries arrive (the week of Valentine's Day) and they have flower specials like $39.99 50-stem roses (delivery online)
March — Tax software and grills
April — Summer alcohol (vodka popsicles & Kirkland strawberry margarita)
May — Mattresses, Mother's Day specials like $39.99 50-stem roses (delivery online)
June — Furniture arrives, back-to-school items arrive (late June)
July — Furniture goes on sale (the Costco Furniture Sale happens after the Fourth of July), best back-to-school sales (mid-July to late Aug.)
August — Halloween costumes, American Girl dolls (online)
September — Costco holiday toys and decor arrives
October — American Girl dolls arrive in stores (late Oct. – Nov.)
November — Turkeys and Thanksgiving fixings (aka huge pumpkin pies)
December — Christmas toys and decor go on clearance (mid-December)
21. Score up to 20% savings in Costco's gift card section.
Whether you're looking for a quick and inexpensive gift idea or you want to take the family out for dinner, pick up some discounted gift cards in Costco's gift card section and get up to 20% off the retail price. Here are some deals we've seen in the past:
Crumbl Cookies, four $25 gift cards, $69.99 (reg. $100) — popped up in early February 2023
The Honey Baked Ham Company, two $50 gift cards, $79.99 (reg. $100)
Outback Steakhouse, five $20 gift cards, $79.99 (reg. $100)
They also do a Costco Southwest gift card sale from time to time, where you can get a $500 e-gift card for only $449.99 (that's 10% off):
Southwest Airlines $500 Gift Card
Plus they have online gift card deals, too: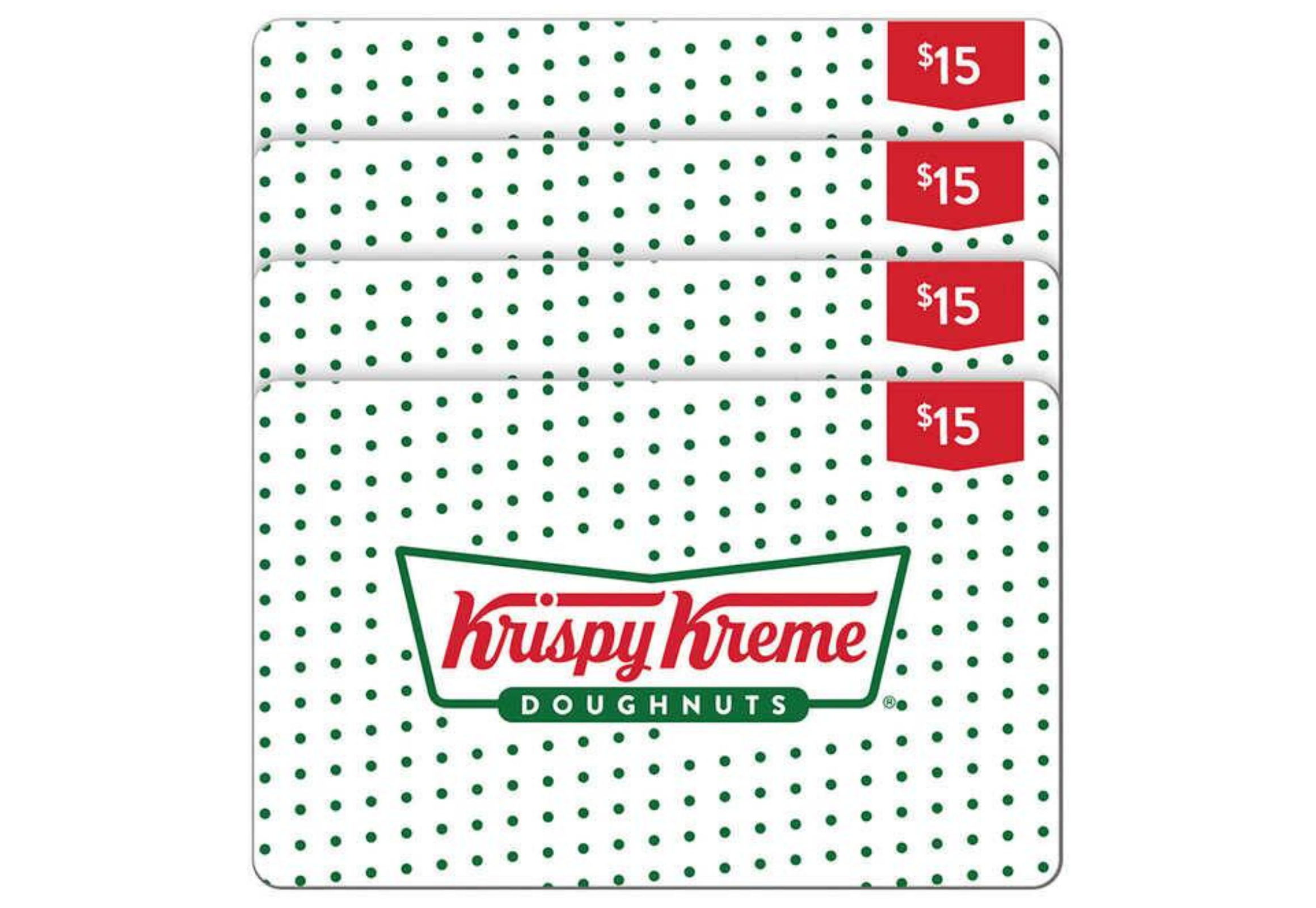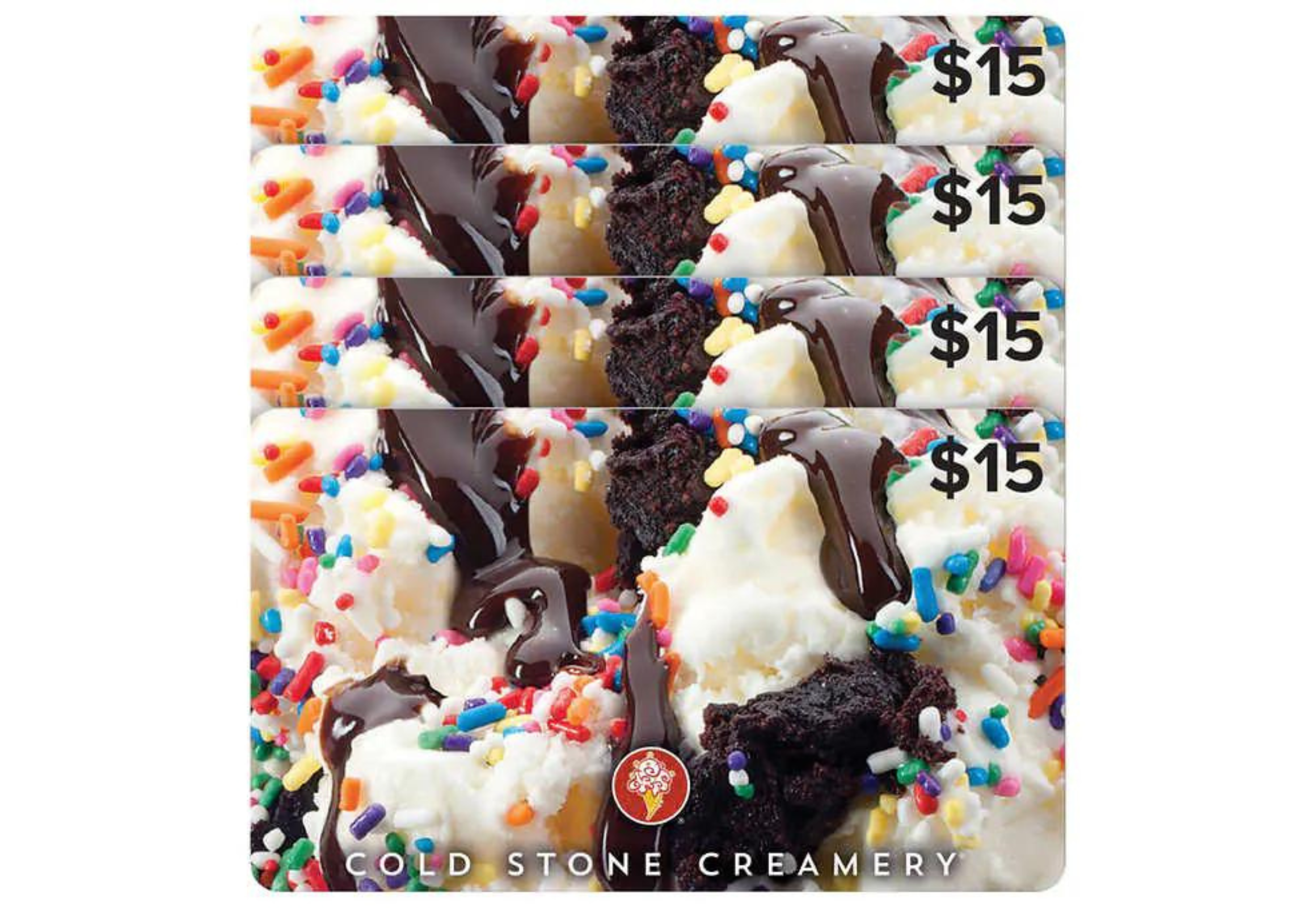 Related: We found even more places to buy discounted gift cards.
22. Buy Costco electronics and receive free tech support.
You might not have noticed, but if you've bought a TV, computer, tablet, camera, or Blu-ray player at Costco, there's a free tech support sticker right on the box.
Call (866) 861-0450 anytime between 5 a.m. and 8 p.m. PT (except holidays) for assistance with your electronics. Have your name, Costco membership number, item number, model, serial number, and purchase date handy.
23. Shop at Costco for alcohol and prescriptions without a membership.
Due to certain laws, Costco can't limit the sale of alcohol to just members in certain states. So, if you're not a member, you can still take advantage of the great booze deals depending on where you live. You can also purchase prescription drugs without a membership.
24. Costco's Kirkland Signature wine isn't always cheaper than other labels.
While the flavor of Costco's Kirkland wines can pass for some brand-name labels, you may not save money buying from Costco.
Here's how the prices for cabernet sauvignon compare at a few retailers:
Costco:
Kirkland Signature Cabernet Sauvignon (2021), 750 milliliters, $8.99 ($1.80 per glass)
Meijer:
Woodbridge by Robert Mondavi Cabernet Sauvignon, 750 milliliters, $7.99 ($1.60 per glass)
Barefoot Cabernet Sauvignon, 750 milliliters, $8.99 ($1.80 per glass)
Yellow Tail, Cabernet Sauvignon, 750 milliliters, $9.99 ($2 per glass)
Sam's Club:
Total Wine:
TIP: According to Vinovest.co, a typical glass of wine is around 147 millimeters. So a 750-milliliter bottle should get you about five glasses of wine, and a 1.5-liter bottle gives you about 10 glasses.
25. Book through Costco Travel to receive exclusive deals on cheap flights and hotels all over the world.
Costco Travel offers exclusive deals on cheap flights and hotels all over the world. In the past, I've seen offers like $100 resort credits for Executive Members, free beach totes, and $150 – $2,000 in Costco Shop Cards just for making certain purchases.
Related: Check out more about how Costco Travel works.
26. Costco's Executive Membership can pay for itself if you spend $250 a month at Costco.
If you shop at Costco on the regular, you're best off with the Costco Executive membership. Before you grumble about its $120 price tag, hear me out.
When you join Costco, you have to buy a membership like the regular Gold Star membership for $60 a year. For an additional $60, you can get upgraded to an Executive membership and earn 2% back on every Costco purchase in-store and online.
Spend $3,000 each year (or $250 a month) and your Costco membership fee is a wash. Spend more than that threshold and your 2% earnings will continue to stack up. At the end of the year, you'll receive your annual reward voucher that you can use on any Costco purchase.
27. Costco's credit card offers you cash back and extended manufacturer warranties.
The Costco credit card gives you Costco warehouse savings in-store and online, in addition to savings at other retailers. Plus, you can extend your standard Costco Concierge warranty by two years when you purchase eligible items with your Costco Citi credit card. Here are the cash-back offers included with the card:
4% on gas at Costco and other gas stations on the first $7,000 of spending per year (1% on gas purchased at superstores, supermarkets, convenience stores, and other warehouse club gas stations that aren't Costco)
3% on restaurants and some travel purchases, including Costco Travel
2% on other purchases at Costco warehouses and Costco.com
1% on all other purchases
I use my Costco card so often throughout the year that I earn enough cash back to cover the cost of my $120 membership fee. Be sure to pay off your balance every month; otherwise, your savings will be eaten away by interest and late fee charges.