We're reader-supported and only partner with brands we trust. When you buy through links on our site we may receive a small commission at no extra cost to you. Learn More. Product prices and availability are accurate as of the date and time indicated and are subject to change.
Are you ready for spooky season? Don't shoot the messenger — I know we recently got done with back-to-school sales, and it still kind of feels like the kids just got released for summer break. If your mind — like my own — is still stuck on sipping mojitos by the pool, that's totally normal. But we need to talk about Costco Halloween and how it's already upon us.
Halloween is kind of a big deal, and a lot of retailers start releasing their cutesy and/or ghoulish wares over the summer. Costco is no exception, with a handful of products released in June and the majority of inventory out in August.
As you prepare for one of America's favorite holidays, here's everything you need to know about the most popular Costco Halloween items that are surely flying off the shelves as we speak.
Download the KCL app to stay on top of all the hottest seasonal sales.
1. New Costco animatronics are here for Halloween — including a set of two skeletons for $79.99.
Included in the new Costco Halloween lineup this year is a set of dueling banjo skeletons, an animated clown (9 feet tall), and an animated mummy (7 feet tall). And now they've marked down the price of the set of two dueling banjos skeletons by 20% — making each skeleton only $40! Plus we sometimes see markdowns on the 7-foot animated mummy and the 9-foot animated clown.
Shop all of these new animatronics on Costco.com, or look for them at your warehouse: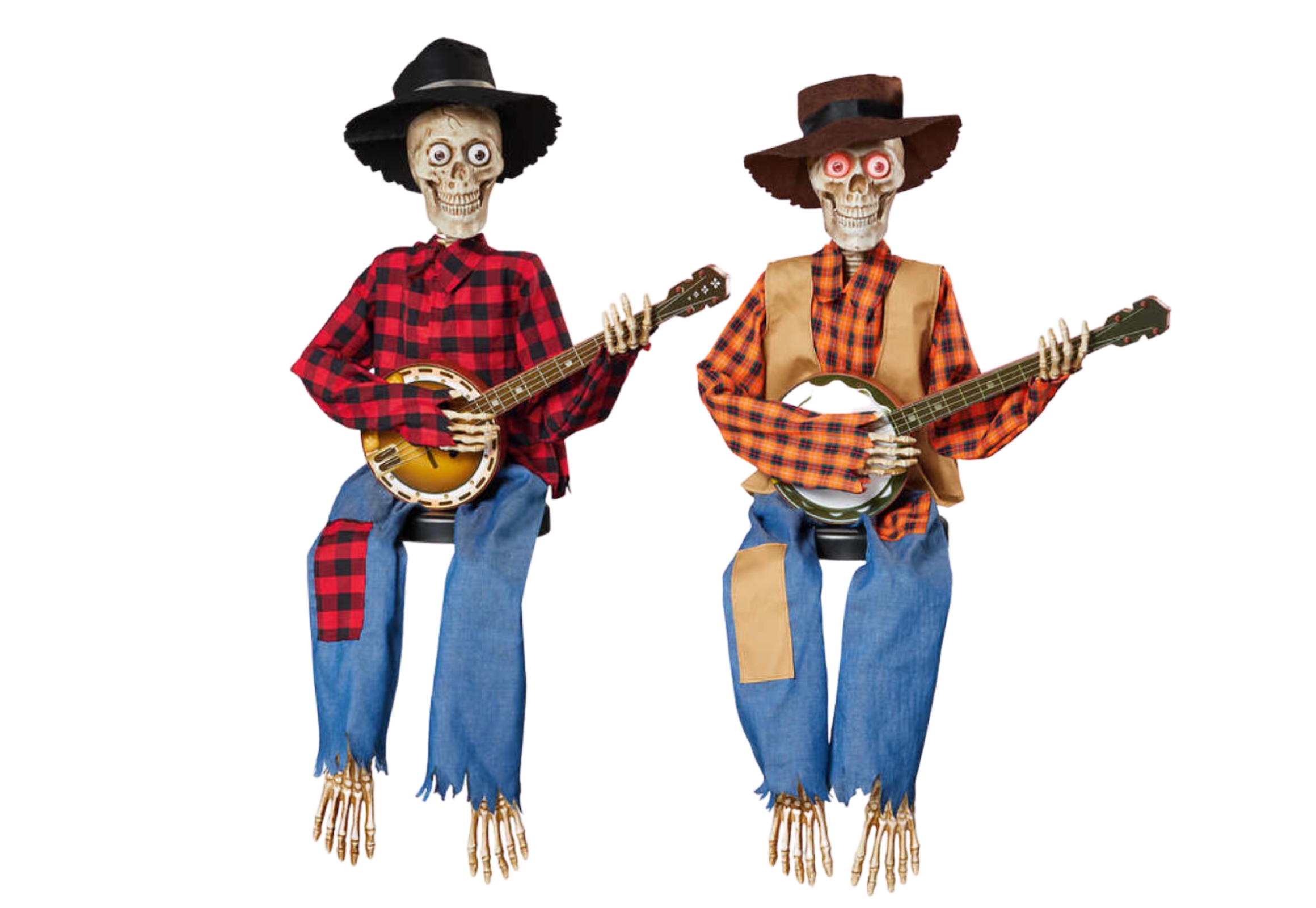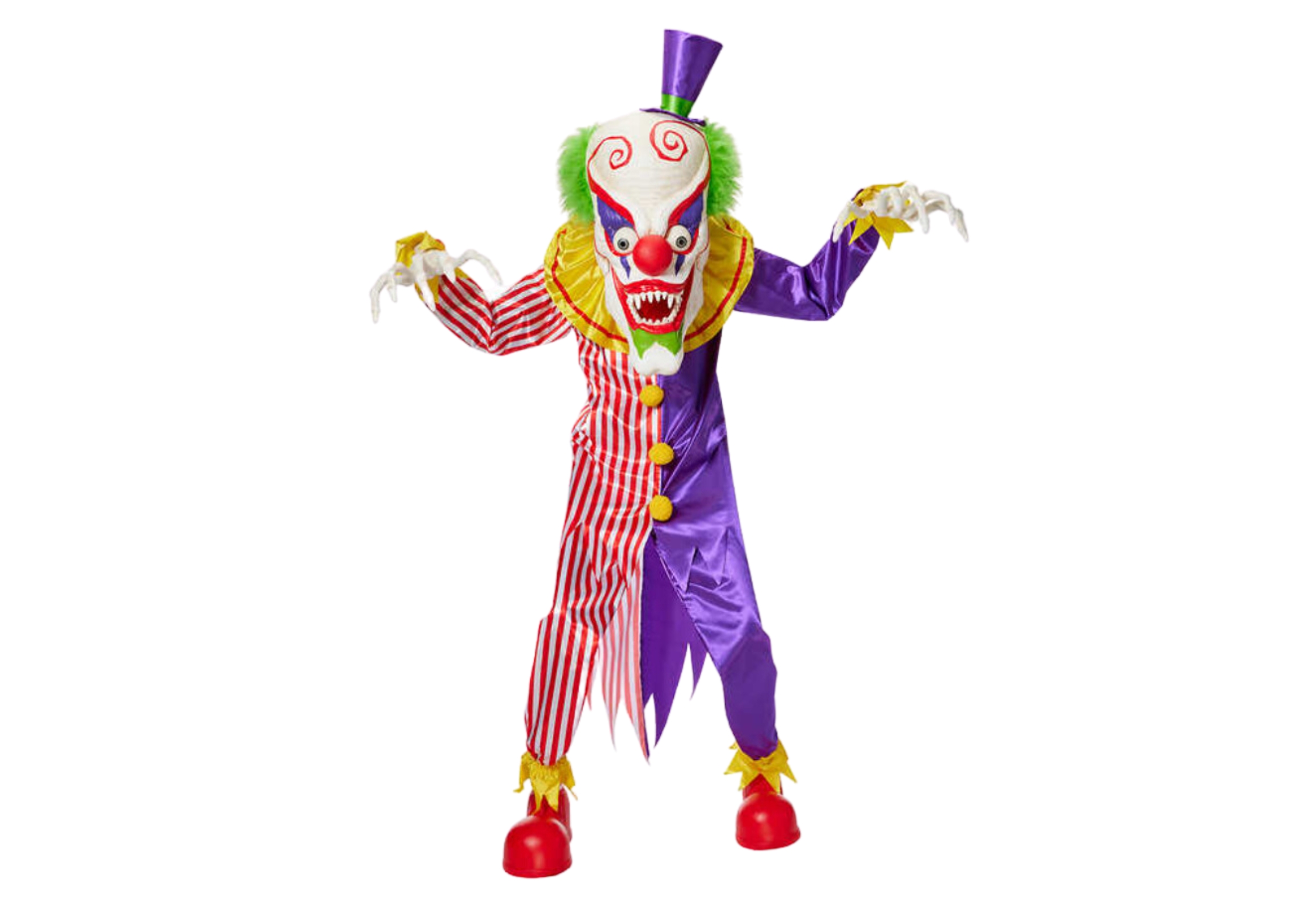 $189.99
$239.99
(21% Off)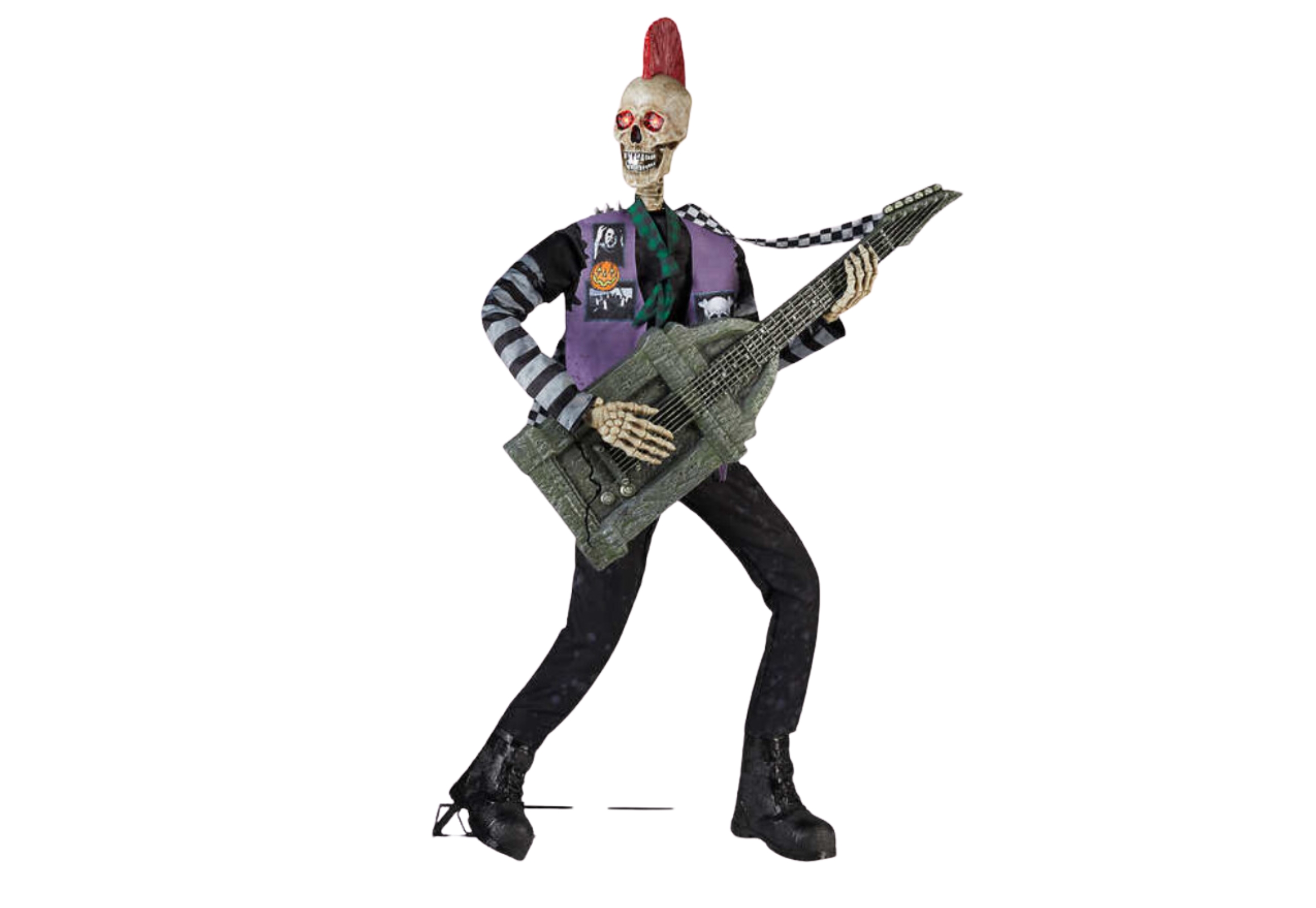 PRICE SUMMARY
Currently out of stock online
2. Shop in-store to save 11% – 22% on Costco animatronics like the 10-foot animated witch.
You'll get the lowest possible prices on Costco's animatronic Halloween decorations when you shop in the warehouse. For example, we found this 10-foot-tall animated witch for $249.99 in-store, compared to $279.99 online. That in-store price is almost the same cost as Home Depot's witch, but a full three feet taller.
We also found a 7-foot animated mummy at our Costco store for $279.99, but it's not quite as cheap (per foot of mummy) compared to Lowe's 12-foot animatronic mummy. However, the in-store price for the Costco mummy is still 22% cheaper than the Costco.com price.
3. The Disney Halloween Village is back at Costco for $99.99 (the same price as last year).
The viral Costco Disney Halloween Village is back, and it's still priced at $99.99 in stores (just like last year), or $109.99 if you shop online. It's the same 12-piece set you could buy in 2022 — you know, that one everyone went crazy for. It's battery-operated with a built-in timer. You flip a switch and it lights up, and there's even Halloween music to go along with it.
This set's got all your favorite Disney characters — Mickey, Minnie, Goofy, Pluto — all as individual figurines. Scattered throughout the village are these little Mickey-shaped pumpkins. The house has Donald Duck and Daisy Duck, plus the nephews Huey, Dewey, and Louie.
Heads up though, this set tends to sell out fast. Remember last year? The Disney Halloween Village hit Costco shelves in the last days of June and was gone before we knew it. Costco shoppers on social media first start reporting it in their stores around mid-June 2023. So if your store has it, you might not want to wait around.
You'll pay 10% more to buy it online: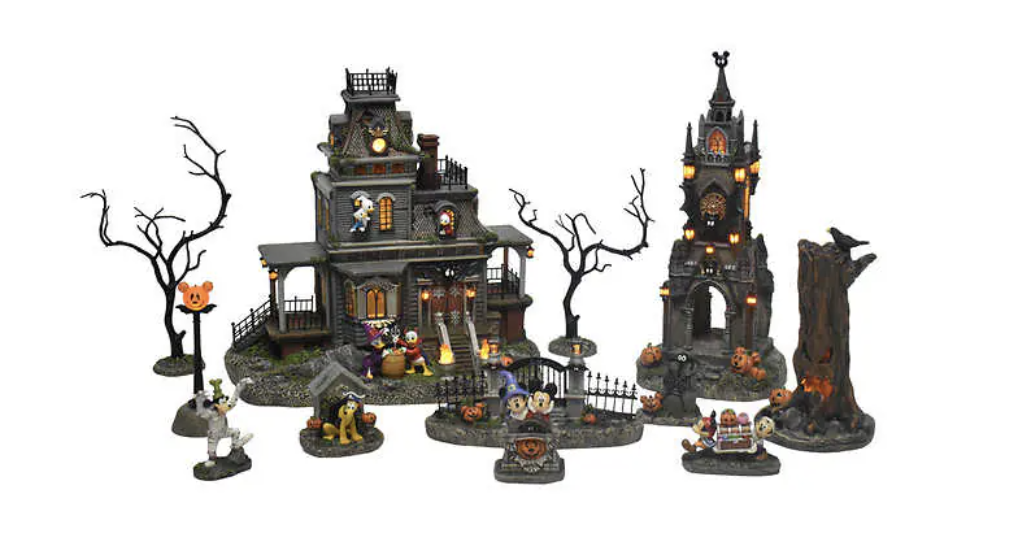 4. You can get the 10-foot Costco skeleton for $279.99.
Last year at Costco, you'd pay $319.99 for the 10-foot Skeletor Grim Reaper. But this year, he's only $279.99 whether you shop in store or online.
5. FYI — Home Depot's skeleton is bigger than Costco's, but it's not animatronic.
Ten feet not big enough for you? Home Depot's giant skeleton is 12 feet tall, but it costs a little more ($299). If you can find him in stock, of course.
PRICE SUMMARY
Currently out of stock online; limit 1 per order
TIP: Keep an eye out for markdowns on Costco's animatronic skeleton during the first two weeks of October. Last year we saw price reductions of up to $60. Just like with costumes, though, bear in mind that if you wait for the markdowns, you risk Costco running out of inventory.
6. Costco Halloween decor hit shelves in August, with discounts of 10% – 20% starting at the beginning of October.
While there are a few exceptions — like the early release of the Disney Halloween Village — you can expect to see the bulk of Costco's Halloween decor available starting in mid-August.
If you wait a bit — until, say, the beginning of October — you'll start to see prices marked down. These early October sales started at 10% – 20% off in 2022, and creeped higher as the holiday got closer.
It might not be worth waiting for the discounts, though. People do not PLAY about their Halloween decor. So by the time October rolls around, you can expect the selection to be picked over. If there's an item you simply must have, buy it when you first see it.
But if you're more lax about which particular Halloween decorations will adorn your home, you will start to see lower prices after September makes her exit.
TIP: Wanna save money on your Halloween decor without waiting until the last minute? Check out these DIY Halloween decorations to save a buck or twenty.
7. Expect Costco Halloween costumes to run you between $30 and $40.
Costco's Halloween costume selection is ghoulishly phenomenal! And as of July 21, we're already seeing them pop up in stores. If you've got little ones, scary Halloween costumes aren't your only options. We typically see kids' costumes in the following flavors:
Mermaid
Fighter pilot
Dragon
Knight
Fairy
Unicorn
Ninja
Astronaut
Kitty Cat
Firefighter
Butterfly princess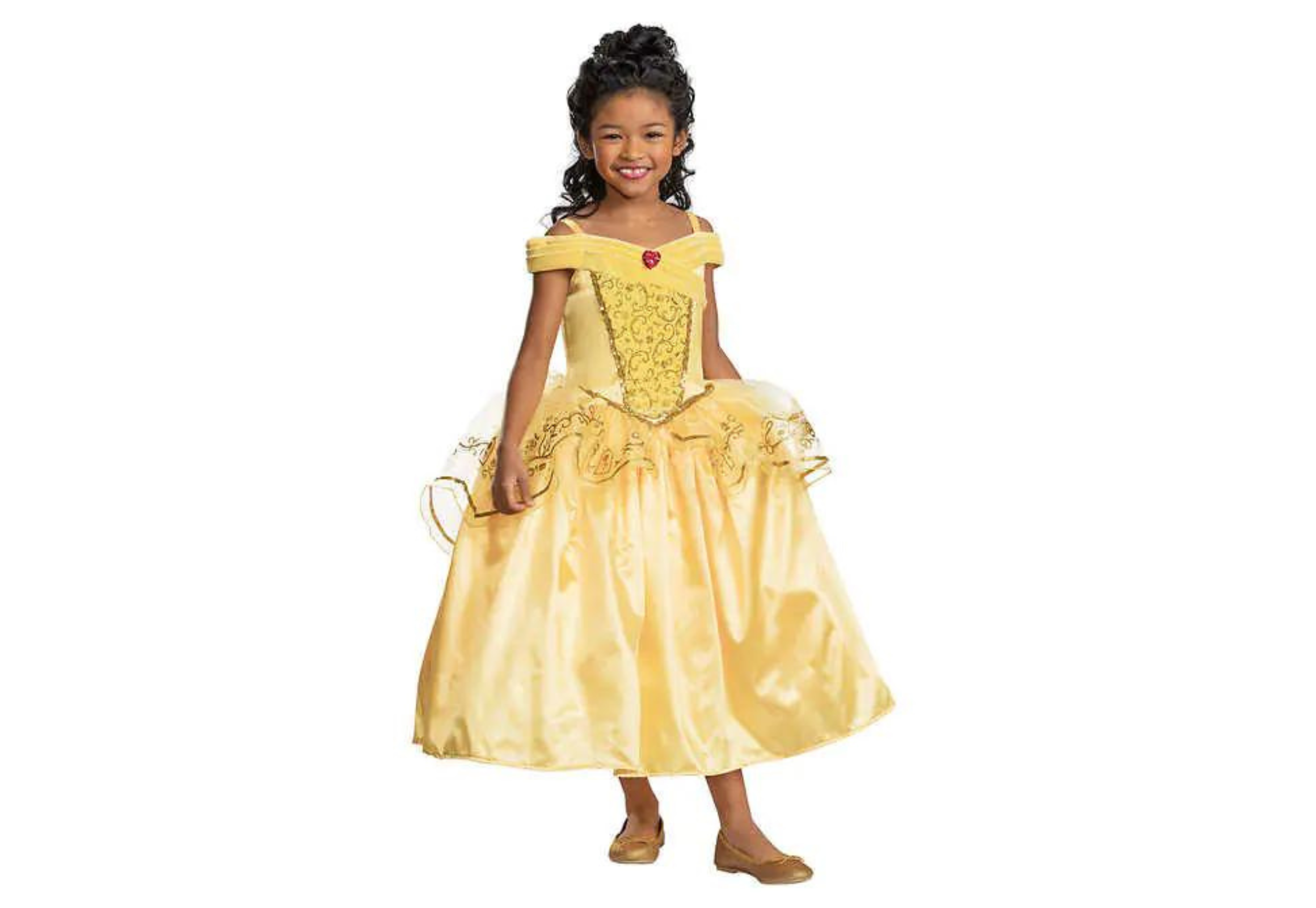 Buy 1, save $10, limit 10
Depending on the store location, costumes typically get rolled out starting in mid-July and into August.
8. If your kid's not picky, wait to pick up a costume until late October.
If your kid is dead set on being a unicorn, you're going to want to pick up their costume as early as possible lest Costco run out of their size or (heaven forbid) unicorn costumes altogether.
But if they're not really committed to one costume idea over the other, you can score some deep savings by waiting until the last week before Halloween. For example, by October 25 last year, you could find costume markdowns that brought the price down to $19.97 or even as low as $9.97 depending on the style.
9. Pet costumes at Costco will run you between $25 and $30.
Last year, Costco's adorbs pet costumes ran you $24.99, and they were released around the same time as the people costumes (August-ish). With inflation, we wouldn't be surprised to see a slight price increase in 2023.
10. Costco's Halloween candy deals are to die for (as low as $0.89 per full-size bar or pack).
Costco is a great place to shop for Halloween candy. Last year, they ran laps around Walmart, who was charging $0.32/ounce for a bag of assorted chocolate goodies like M&Ms and Kit Kats.
If you shopped at Costco, you could pick up a bag with Kirkland Signature branding (but the same brand-name chocolates inside) for just $0.26/ounce. Plus, Costco's bag was dramatically larger — and this is great news because Halloween candy is an item you'll want to buy in bulk.
Current in-store Costco Halloween deals:
TIP: Costco does have great Halloween candy prices when you break it down to the price per ounce or per piece, but you'll also want to run their prices against drug stores, which can sometimes give the wholesaler a run for their money during the month of October.
11. Don't overlook Popcornopolis for trick-or-treaters.
When I was younger, I lived on top of a classically steep Pittsburgh hill. As a result, we didn't get that many trick-or-treaters. My mom would buy whole candy bars to reward those who made the strenuous hike to our front door.
If you're in a similar situation but want to give those candy bars a 2023 update, know that you can get a great deal on the super-popular Popcornopolis gourmet popcorn cones at Costco. You can get a set of 12 assorted cones for $14.99, which comes out to just $1.25/cone.
To give you an idea of just how great a deal this is, the lowest price you can get for a mixed set of cones through Popcornopolis directly is $1.87/cone.
TIP: Amazon does give Costco a run for its money when it comes to Popcornopolis. You can get the same product for the same price — plus free two-day shipping for Prime members. Costco will require a minimum order amount of $75 to get free two-day shipping.
12. You can no longer buy Halloween Horror Night tickets at Costco.
Bummer, but true. Costco Travel underwent some pretty hefty changes over the past couple of years. Technically, you can still buy Universal Orlando tickets at a discount through Costco, but only when you purchase an entire vacation package that includes airfare and lodging.
And even if you do that, Halloween Horror Night tickets are no longer an option to add on to your package. You'll have to purchase those directly through Universal.
Related: We did the math and found out that buying Halloween Horror Nights tickets can save you up to 31% on theme park prices.