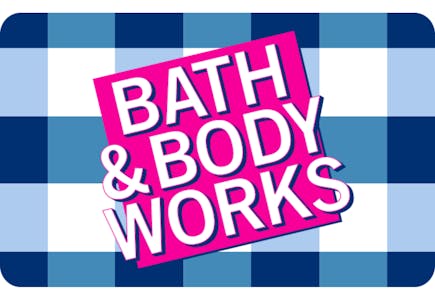 $50 Bath & Body Works Gift Card
MOBILE COUPONS NEEDED
Get all the new deals and savings hacks straight to your inbox
Through Dec. 1, Publix shoppers can enjoy a $10 discount on a $50 Bath and Body Works Gift Card. Simply access your Publix store app, clip the $10 coupon, and pay only $40 at the register.
This offer is great because you can enjoy a $10 discount without having to spend $50 or more on groceries.
Please keep in mind that coupons may vary by account holder, and inventory may be limited.
New to Publix digital coupons? Learn how to coupon at Publix before heading to the store.
Want even more savings? We've rounded up the hottest KCL deals of the week to make it easy for you to save money. Stay up to date on all the deals when you sign up to receive the KCL newsletter. And you won't have to spend hours searching for the greatest deals. Simply download the KCL app on your phone to have access to the deals you want right at your fingertips.
Text DEALS to 57299 and be the first to know about the hottest deals each day.