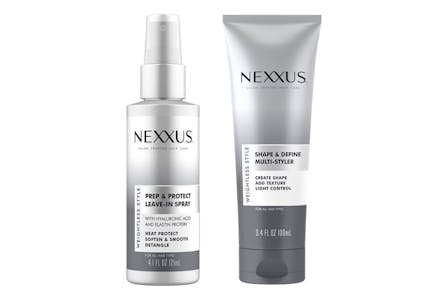 MOBILE COUPONS NEEDED
REBATES TO SUBMIT
Pickup:
Free on orders of $10+
PRICE SUMMARY
Pay $5.98, submit for $6 Shopmium credit
Get all the new deals and savings hacks straight to your inbox
Check online to see if your store carries either of these products since you can get them both for free. They can either be purchased together or on their own. Coupons automatically reduce their value online, but it's important to note that it can't be done in store. That's why this deal is only good online.
You'll also need to make sure your cart is over $10 to place an order for free pickup. Check out our other Walgreens deals and Black Friday promotions to help reach that minimum. Also, make sure to ask for a receipt first thing when you pick up your order. You'll need that receipt to submit a photo on the Shopmium app. Keep in mind, this rebate can't be stacked with coupons, so only submit if you purchase two items or you end up not using the digital coupon.
Want more help learning how to coupon at Walgreens? We've got you covered.
Store sales and promotions can vary by region. Before shopping, check your local ad to confirm that this deal is available in your area.
Text WALGREENS to 57299 and be the first to know about the best Walgreens deals.