It's true — drugstores like CVS, Walgreens and Rite Aid offer Black Friday deals, too. In fact, if you're gonna go into a store on Black Friday, go to a drugstore. The Black Friday deals are LEGIT.
To make the most of your shopping trip, look for anything you wouldn't normally associate with Black Friday (gift wrap, cereal, candy…) and that's where you'll find the deals.
Here are a few tried and true strategies:
1. Get all the CVS doorbusters on Thanksgiving.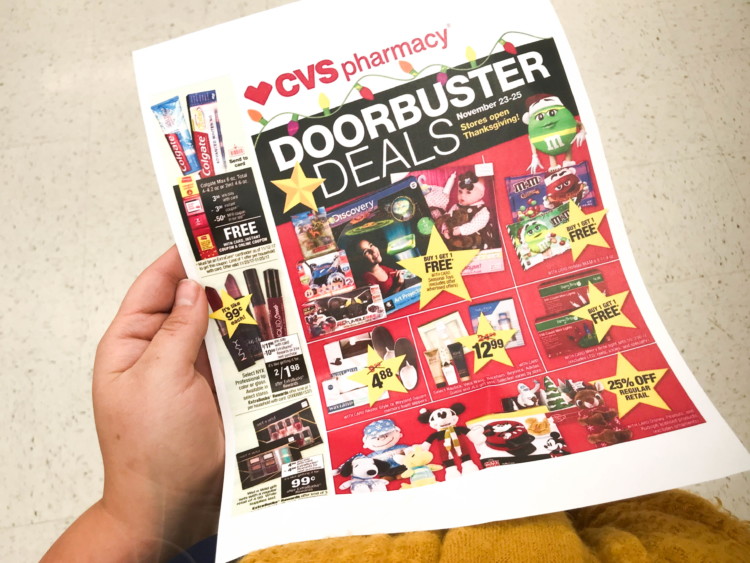 Unlike Walgreens and Rite Aid, CVS offers pre-Black Friday deals starting the Sunday before Thanksgiving.
But focus on Doorbuster deals (last year we saw candy, indoor holiday lights, perfume sets and more for half off). These will most likely be available starting Thanksgiving Day.
2. Expect deals on Star Wars toys, L'Oreal and Covergirl at CVS.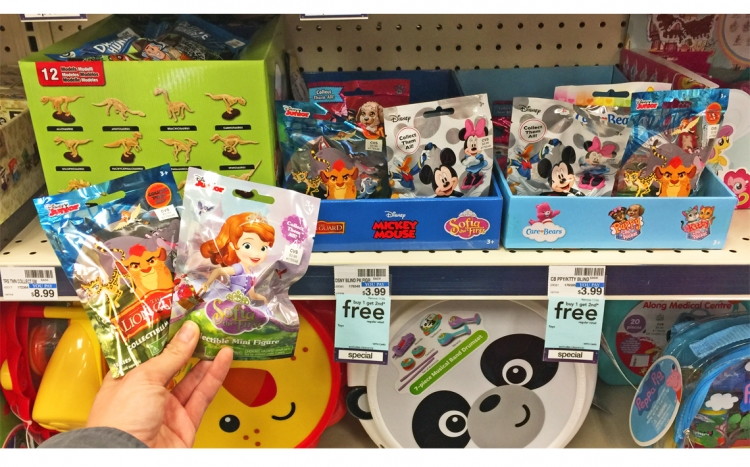 CVS usually offers BOGO Free toys (including Star Wars), and buy two get one free on makeup like L'Oréal Paris and Covergirl.
3. Go ahead and use coupons at drugstores during Black Friday.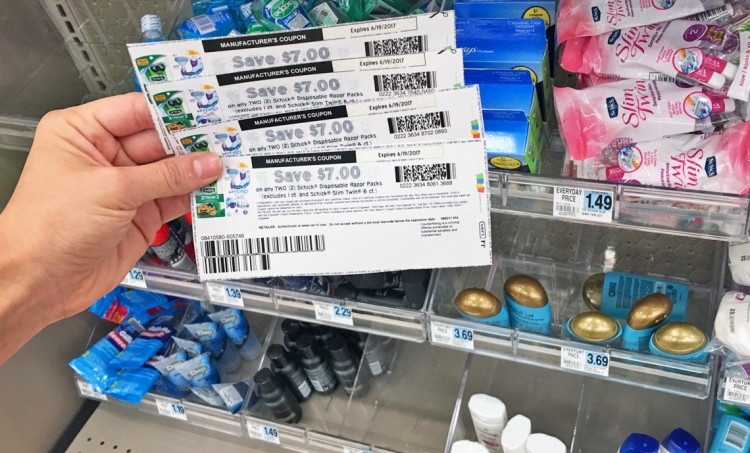 Any store that accepts coupons will probably not accept them during Black Friday — except drugstores.
This means you can use that Covergirl manufacturer coupon along with whatever Black Friday deal you see on Covergirl at a drugstore for even deeper savings.
4. Get deals on candy, scented candles, gift wrap and cereal at Rite Aid.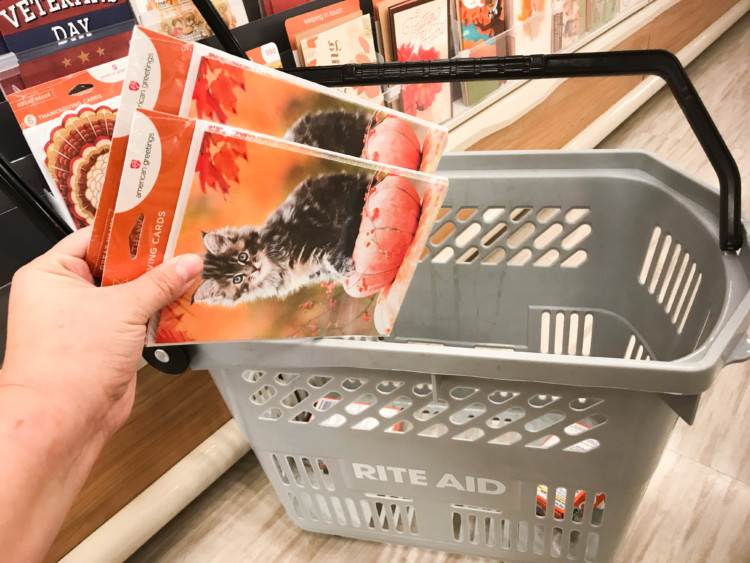 Rite Aid runs a buy one, get two free sale on boxed holiday cards, gift wrap, Hershey's Pot of Gold, and scented candles.
Last year, Rite Aid even offered buy one, get two free cereal!
5. Shop drugstores Thanksgiving through Saturday only.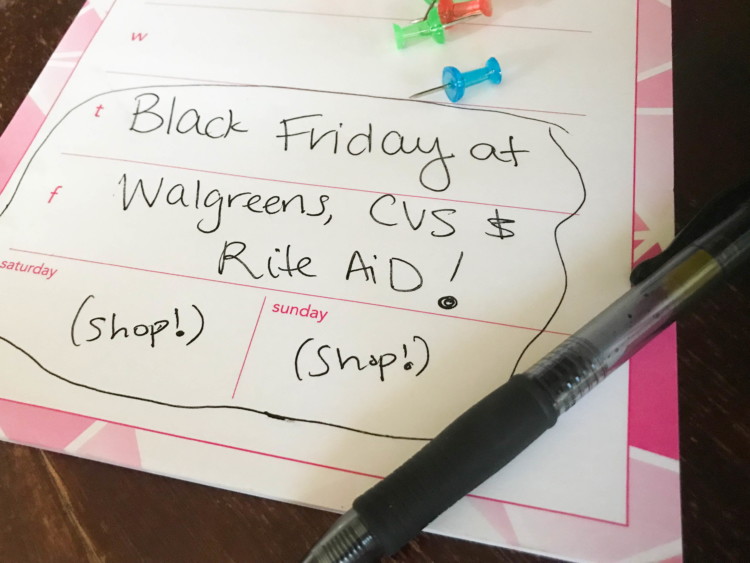 Unlike other retailers (Kohl's, Target, etc.), Walgreens and Rite Aid don't offer Black Friday deals starting the week before the event.
They're open regular hours on Thanksgiving Day through the following Saturday, and that's when Black Friday deals are live (in store only).
Aim to save at least 50% at drugstores during Black Friday.
6. Plan to get all your stocking stuffers at CVS, Walgreens and Rite Aid.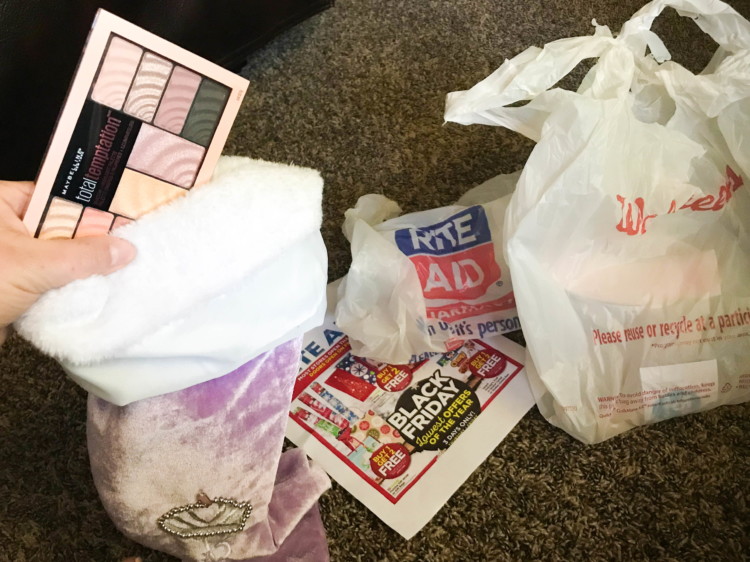 You should be able to get deals on everything from candy to small toys to makeup and personal care items.
Use these items for stocking stuffers, and gleefully check it off your to-do list.
7. Watch for deals on outdoor holiday lights and Hot Wheels at Walgreens.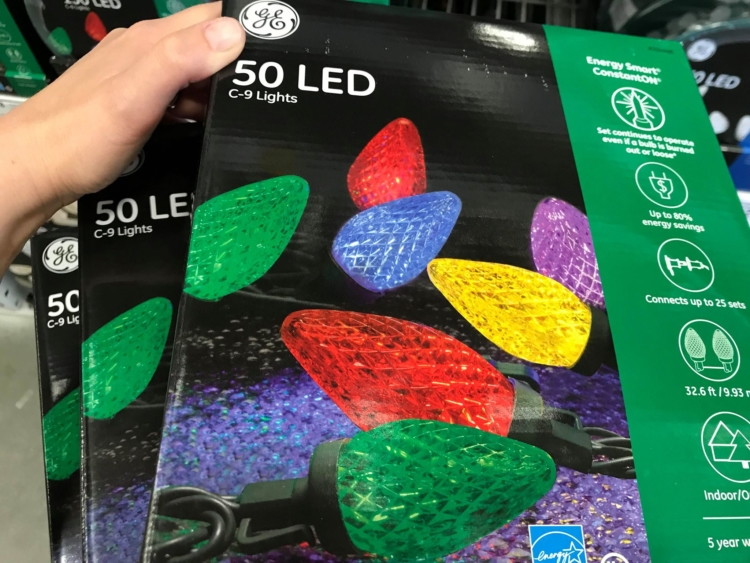 Walgreens offered 50% off outdoor Christmas lights last year during Black Friday, bringing a 200-ct. string of lights to $6.50 ($0.03 per light). At Lowe's, a 300-ct. string of lights was $12.98 ($0.04 per light).
Also look for a BOGO Free on "As Seen on TV" items and Russell Stover or Whitman's Chocolate, and 40% off an assortment of toys (including Hot Wheels).
8. Study up on the Black Friday ads to know what to buy.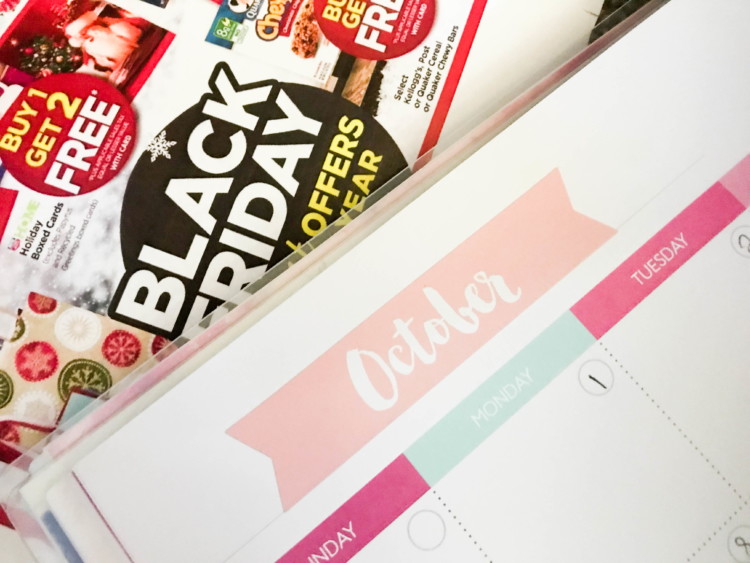 Look, if you're going to be ready for the best drugstores have to offer on Black Friday, you've gotta keep up with the ads. The CVS, Rite Aid and Walgreens Black Friday ads have already leaked!
Check out our CVS's 22 Best Black Friday Deals, as well as the Top 15 Rite Aid Black Friday Deals and the Top 5 Walgreens Black Friday Deals.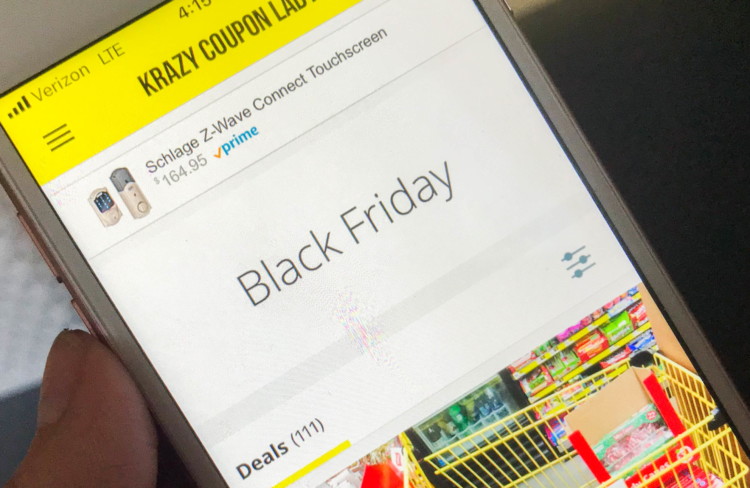 The entire KCL team works hard around the clock to find you the best Black Friday deals as soon as they're live.
Bookmark the KCL Black Friday Deals page and download the KCL app to stay up-to-the-minute. (Be sure to enable notifications so you can be the first to know about a hot deal.)
10. Use discounted gift cards to make Black Friday purchases.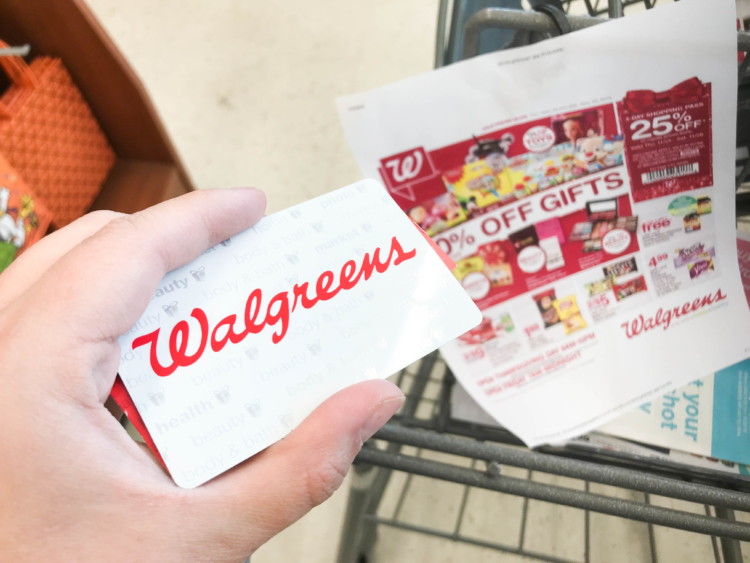 It's easy, discreet, and it'll save you money on top of whatever other sale price or coupons you're using.
Here are savings you can get on discounted gift cards at Gift Card Granny:
CVS: 5%
Walgreens: 7%
Rite Aid: 8%
11. Skip electronics completely — look for deals at Target or Kohl's instead.
Drugstores often have Black Friday deals on headphones, for example. Last year, Walgreens offered 50% off headphones and ear buds.
Don't even bother with these, because you can find much better electronics deals at Target and Kohl's.
12. Use the 30% off Shopping Pass at Walgreens.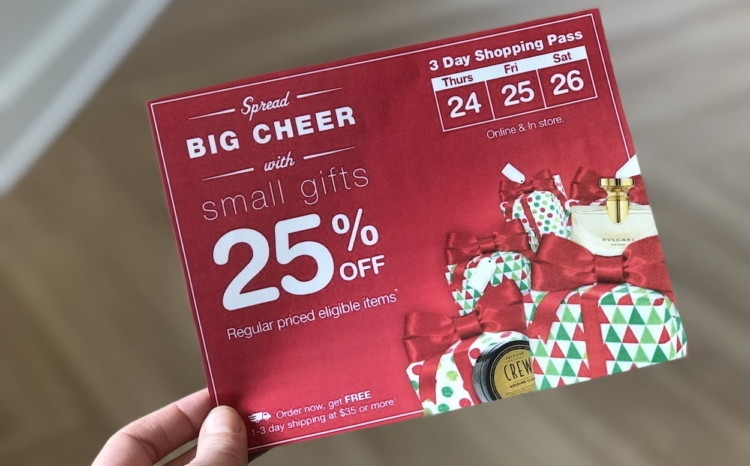 Last year, Walgreens offered a "3-Day Shopping Pass," and Balance Rewards members could get 25% off certain regular-priced items from Thanksgiving through the Saturday following Black Friday.
This year it's 30% off!
Plus, there've been items like Disney gifts, makeup and more marked down 50% for Balance Rewards members.
13. Stack the Walgreens Shopping Pass with manufacturer coupons.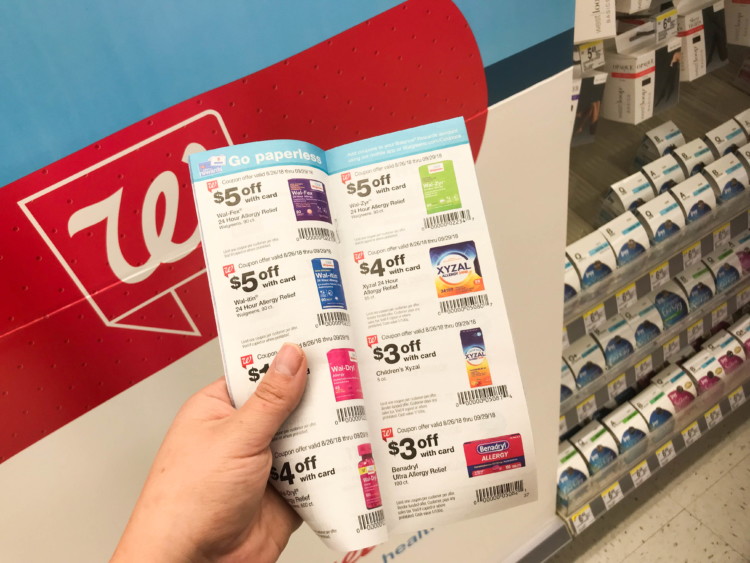 Go ahead and use the Shopping Pass and any manufacturer coupons available for items. You can stack them together for more savings.
14. Sign up for wellness+ at Rite Aid and watch for extra point deals.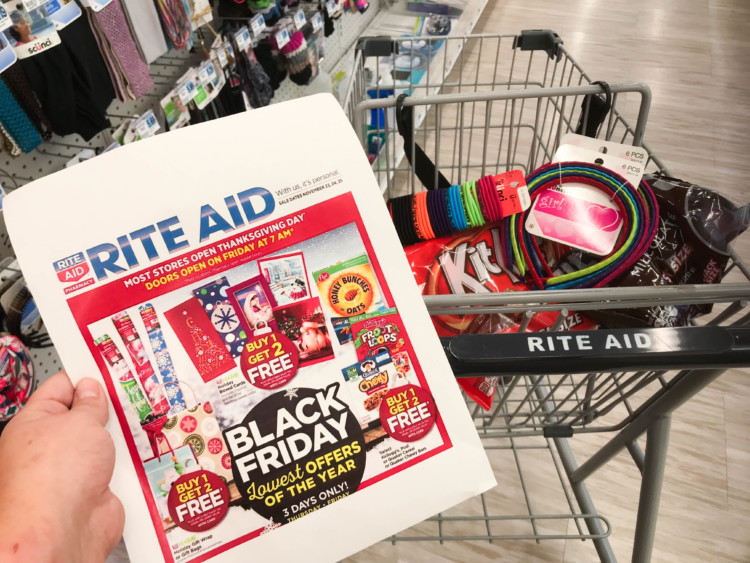 Rite Aid has changed their loyalty program a bit this year, eliminating Plenti altogether. Last year, you could earn additional Plenti Points on certain items during Black Friday, like candy, hair accessories and more.
While Plenti is no more, we can expect to see the same earning potential with wellness+.
15. Join CVS's ExtraCare loyalty program at least a week before Black Friday.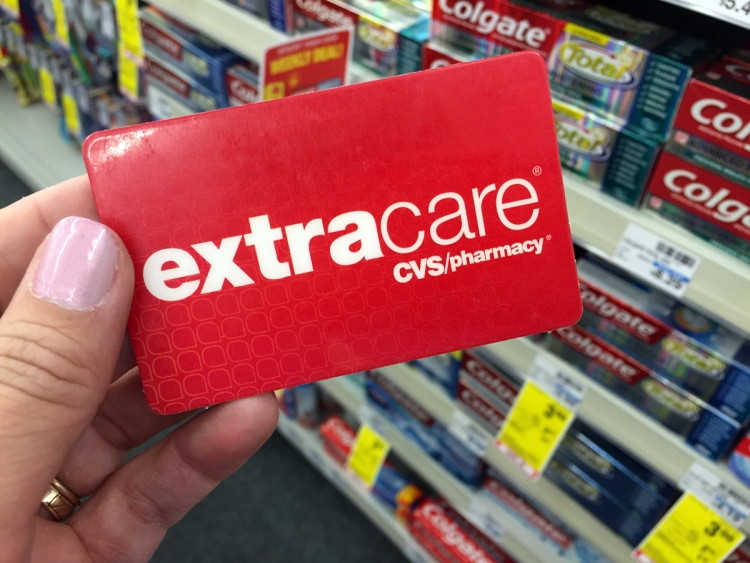 ExtraCare is the way to get the best prices and deals when you shop Black Friday at CVS.
Sign up and start earning ExtraBucks for qualifying purchases.
16. Score all the CVS freebies you see.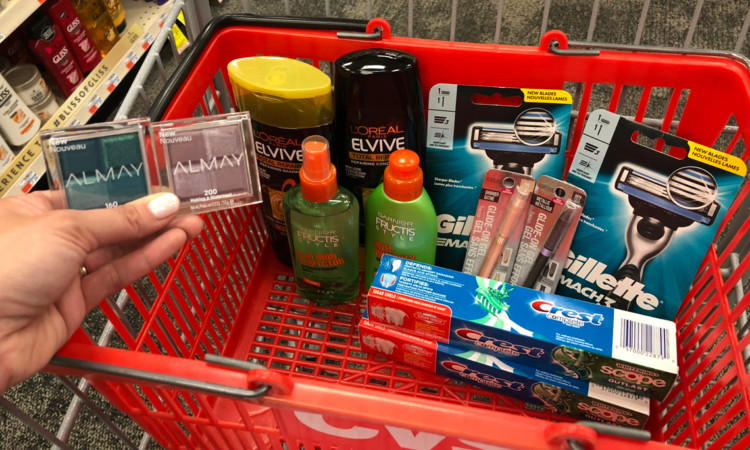 Last year, CVS offered equal amounts of ExtraBucks back for certain purchases.
For example, Physicians Formula Mascara was on sale for $9.00, but you'd receive $9.00 back in ExtraBucks for buying it, making it essentially free.
Here are the items we got for free last year:
Lady Speed Stick
CVS brand AA batteries
CVS brand pantyliners
CVS brand cleansing wipes
Skittles
(2) G-U-M toothbrushes
Green Giant canned vegetables
Glade Air Freshener
Disposable razors
17. Walk by the clearance shelves and you might find up to 75% off.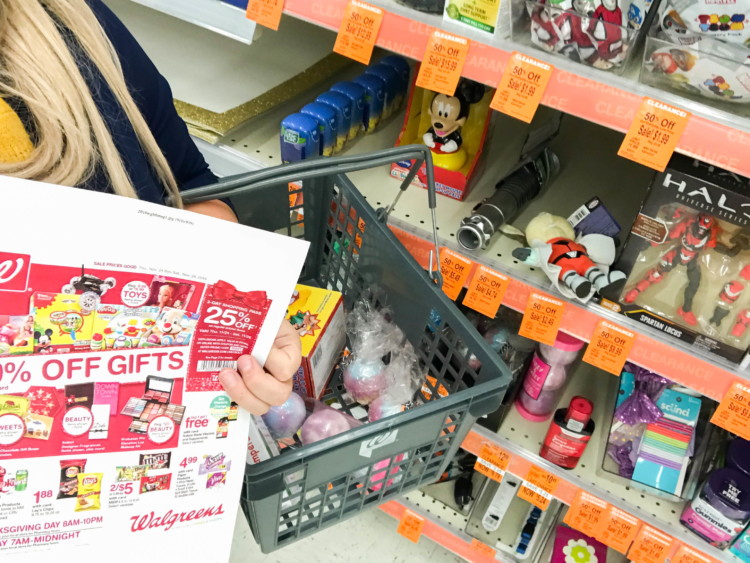 If you're in the store already, walk by the clearance end-caps to be sure you're not missing out on any killer deals.
Most drugstores offer clearance up to 75% off, plus you can use manufacturer coupons and store loyalty points for even more savings.