Walmart has a Black Friday reputation for a lot of chaos leading to actual deaths over the years — but also for great deals.
Most of Walmart's Black Friday 2019 deals will be available online, but if you just can't pass up those in-store deals, remember to stay sane and remind yourself that your life is not worth a cheap Google Home device.
Bookmark our Walmart coupons and deals page for the best deals during Black Friday and every other day.
Here are our best tips for shopping Walmart on Black Friday:
1. Only go in store for "Special Buy" Doorbusters.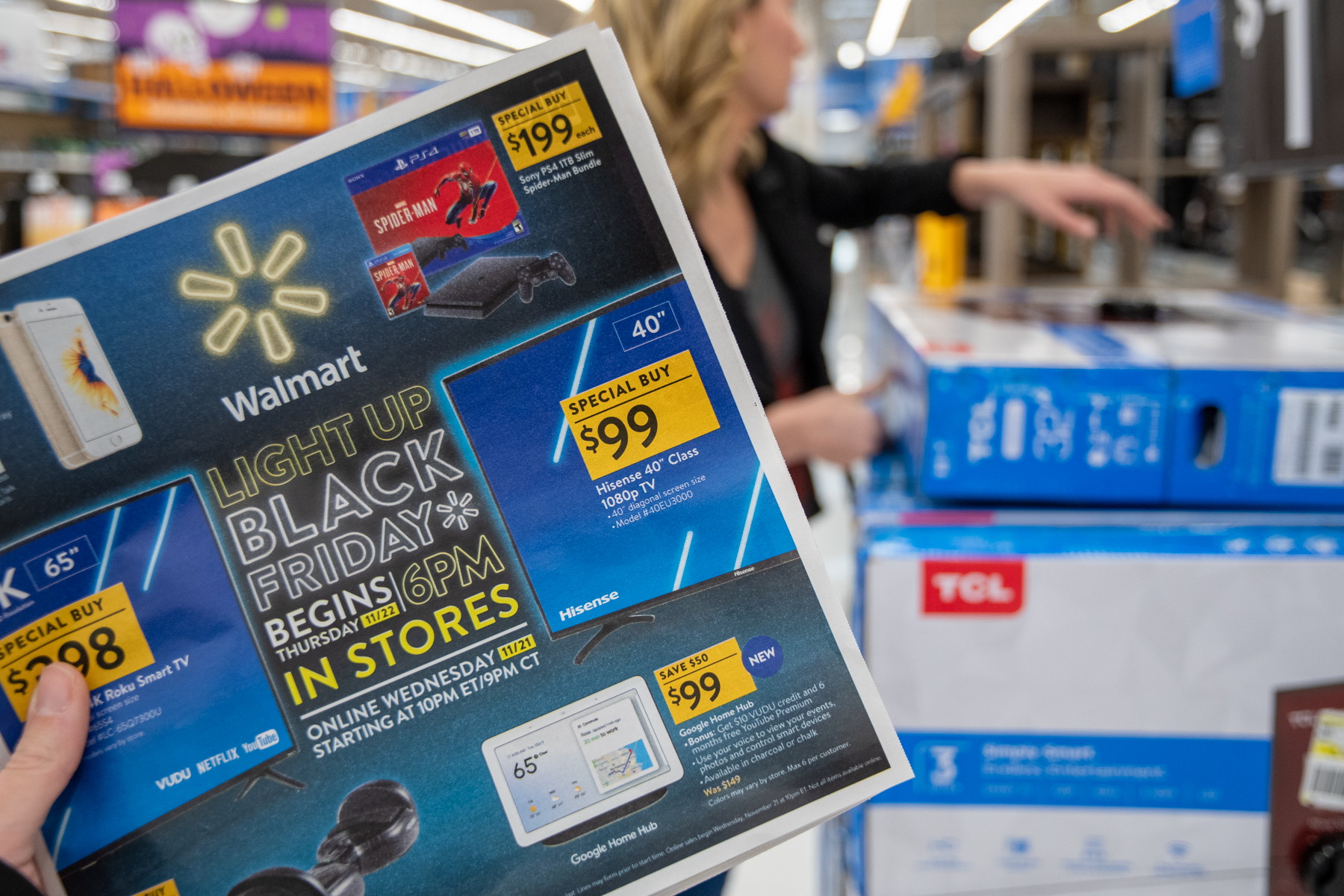 Unless an item says "Special Buy" on the Walmart Black Friday ad, you can get the same deal online.
Honestly, you may end up in store even for online deals, because in 2018 shoppers found that despite Walmart's promise to increase online inventory, most Black Friday items sold out shortly after the online sales started at 12:01 a.m. on Thanksgiving.
For the best chance at the biggest deals, set your alarm for midnight (Eastern Time) on Thanksgiving Day for online shopping, and plan to go in the store for Special Buys and whatever you couldn't get online as soon as doors open Thanksgiving evening (6 p.m.).
Psst… Make sure to download the KCL app and make Walmart one of your favorite stores so it will be front and center in your newsfeed.
2. Expect to see this year's Black Friday ad release around Nov. 14.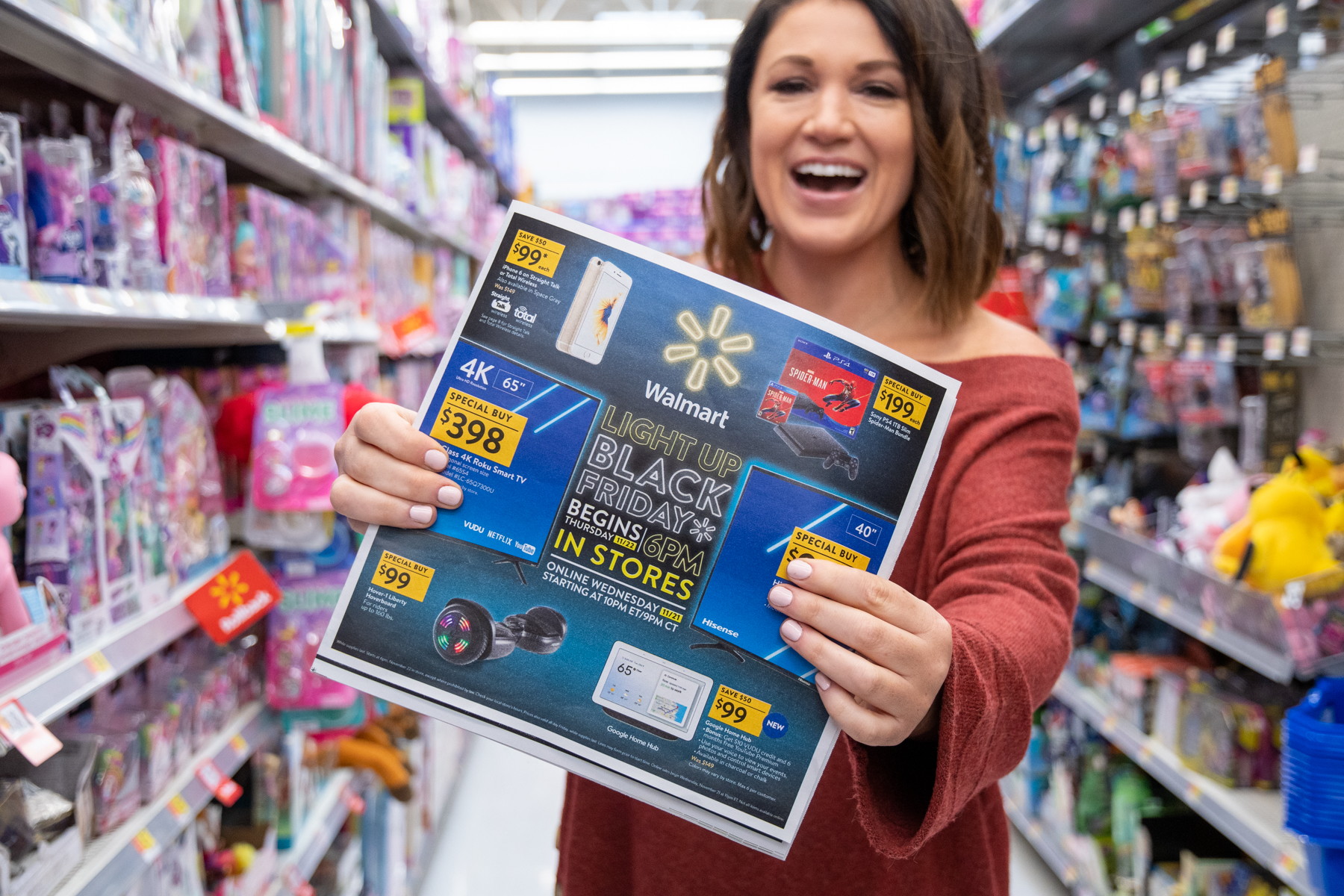 Walmart's Black Friday ad probably won't show up on this exact day, but it will probably be within days of Nov. 14, as this was the release date in 2019.
Bookmark KCL's Black Friday Deals page, and we'll tap your shoulder to tell you when the ad leaks.
3. Watch for deals that are available the day the ad drops.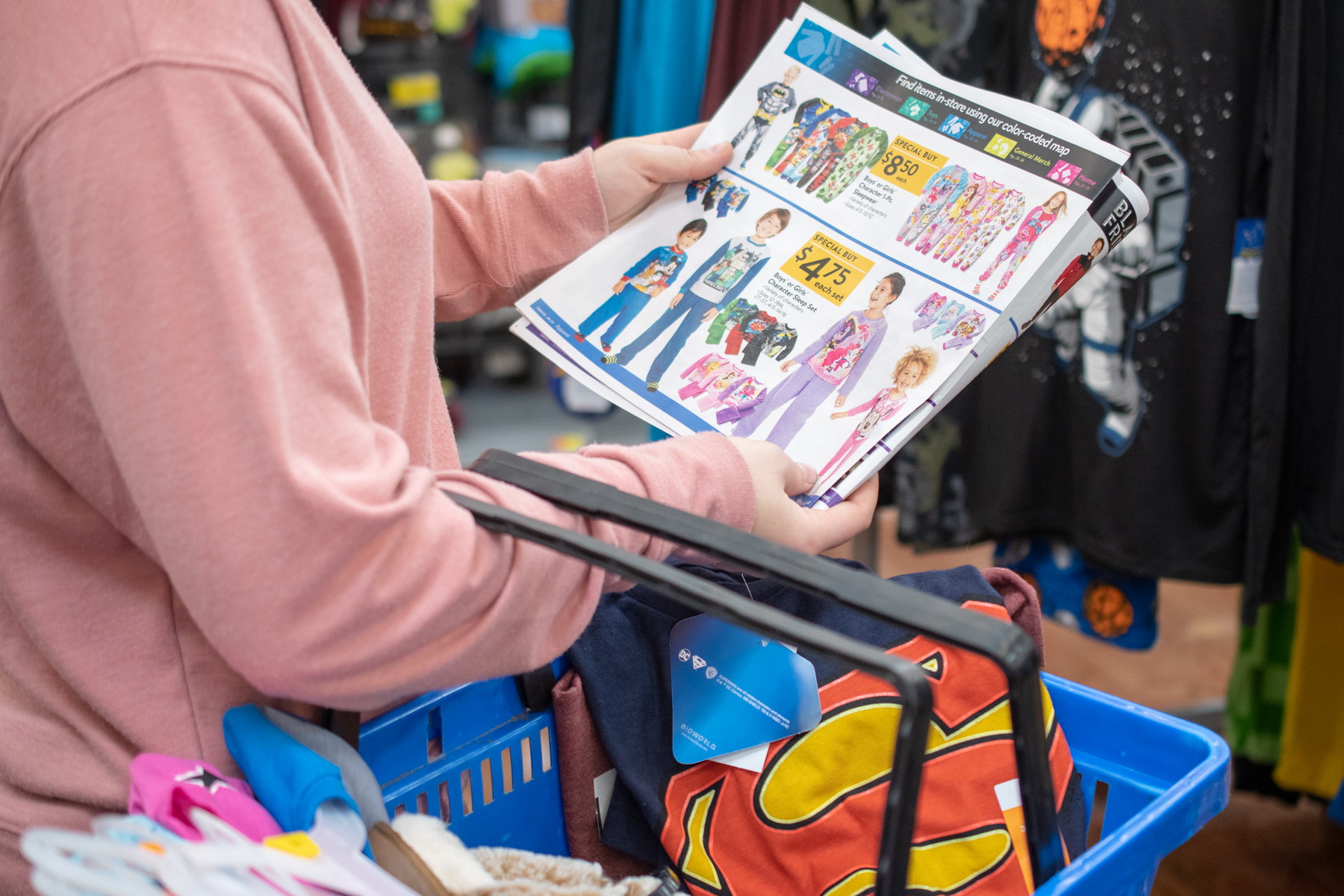 For example, last year we saw all Blu-ray DVDs like The Incredibles 2 and Alice in Wonderland Anniversary Edition sell for under $10.
4. Jump on Pre-Black Friday deals that go live a week before Black Friday.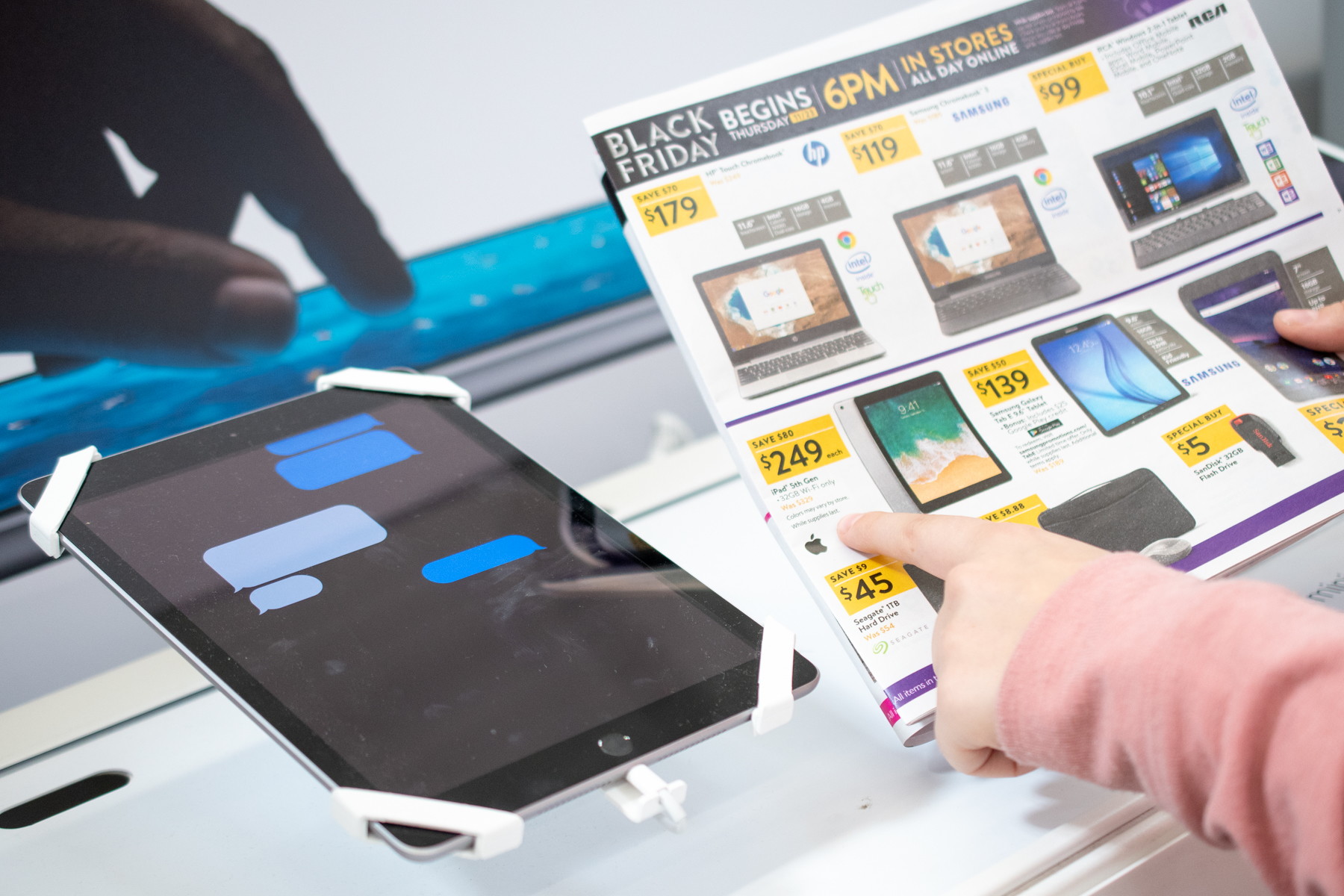 About a week prior to Black Friday 2018, Walmart offered quite a few sales. Here's what we saw:
iRobot Roomba: $194 (reg. $294)

Nintendo Switch Gaming Console with Mario Kart Bundle: : $299 (Reg. $359.99)

TCL 32″ Class HD 720PRku Smart LED TV: $138 (reg. $199)

FurReal Roarin' Tyler: $93.99 (regularly $129.97)
5. Look for up to 56% savings on LEGO.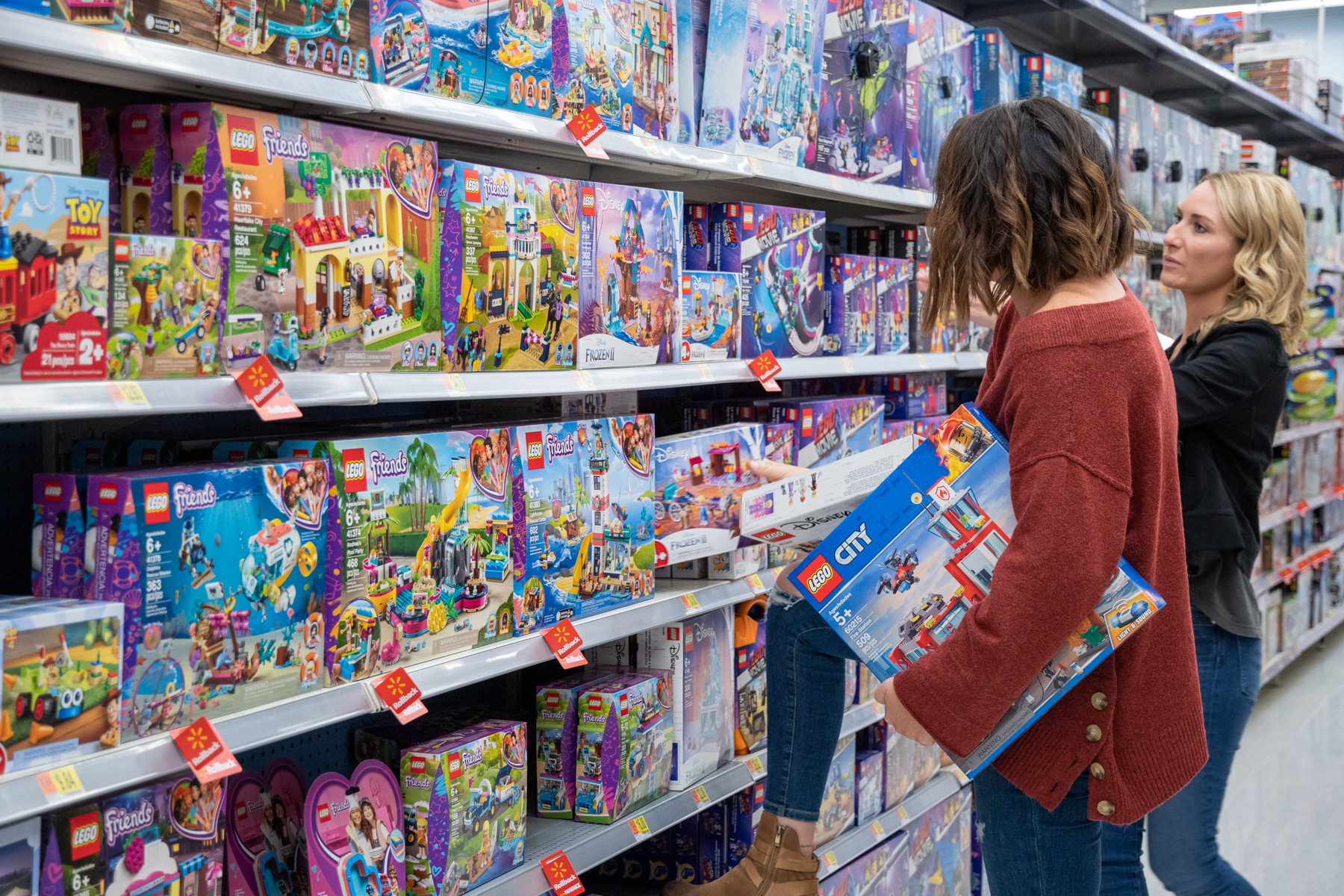 Walmart offered a Special Buy 900-piece Classic LEGO set for only $20 in 2018.
These retail on Amazon for $45 and it's pretty rare to find a discount this steep on LEGO toys.
6. Watch for deals on Disney toys, apparel, TVs and Google Home.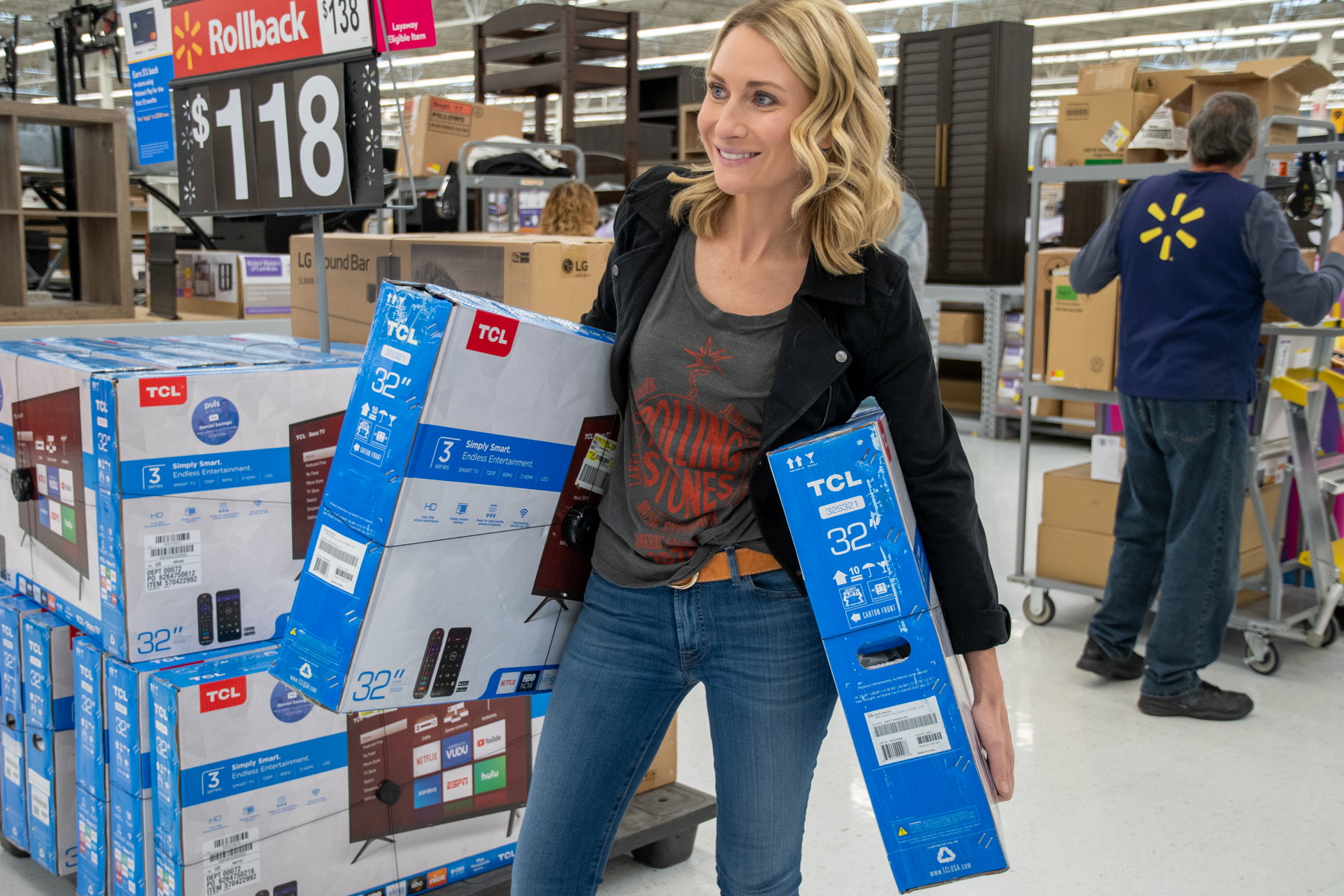 Last year we saw $100 the off 24V Disney Princess Carriage Ride-On and $4.75 two-piece character pajamas.
Walmart also had a great deal on a 50″ TV if you weren't picky about brand or fancy features. The Sceptre 50″ Class FHD (1080P) LED TV was $199 (reg. $349.99). That's $150 savings!.
Plus, mini Google Home devices for at least 40% off in many cases.
7. Aim for 45-50% savings.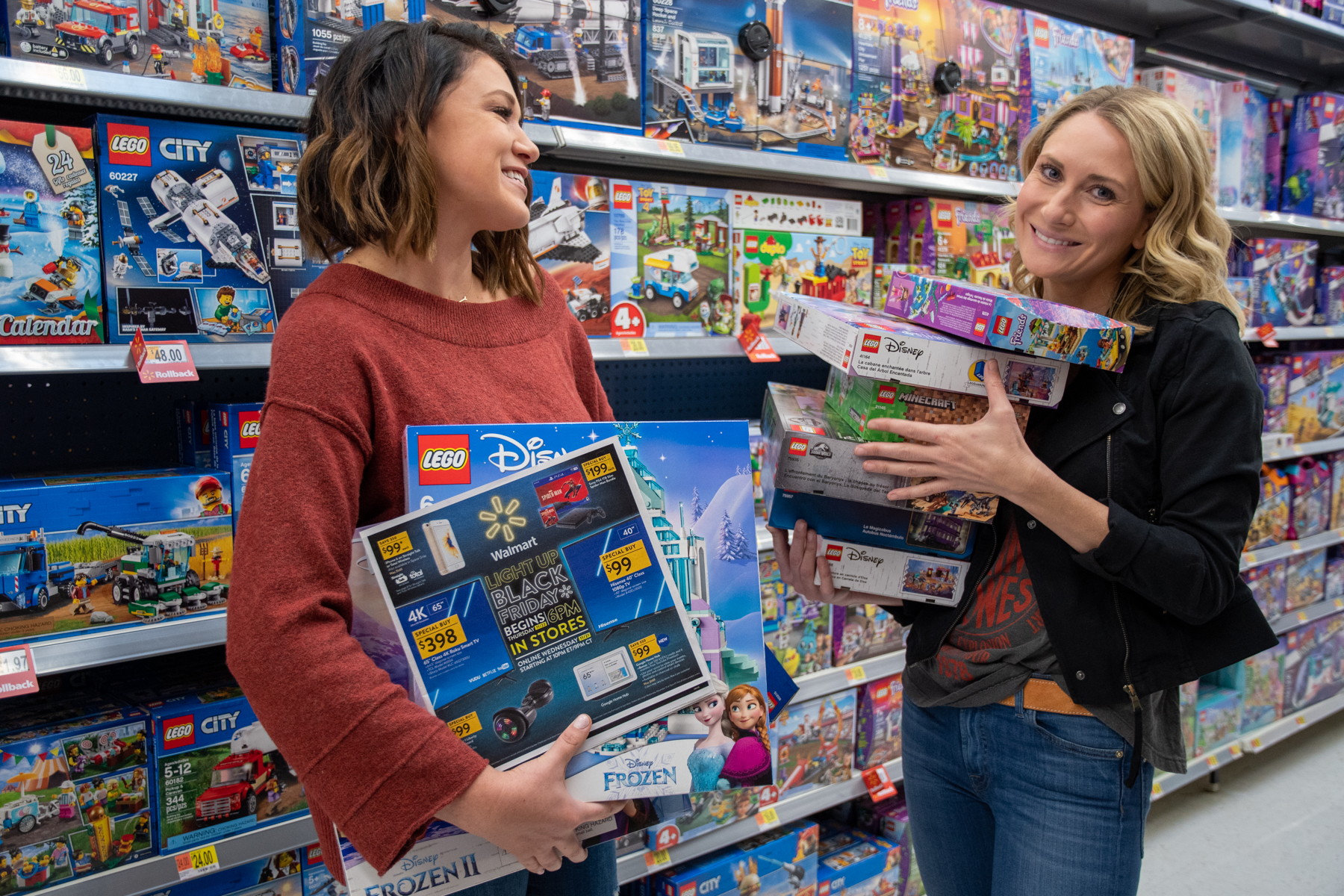 The best deals Walmart showed up with last year were in the 45-50% off category.
Plan to save at least this much, and if you can save more, pat yourself on the back!
50% off Air Fryer

Up to 50% off vacuums like Shark, Bissell and Dyson

Up to 50% off Disney toys

45% off Drones

39% off Google Home devices

34% off Graco car seats
8. Settle for 25-35% savings on Apple products like the iPad.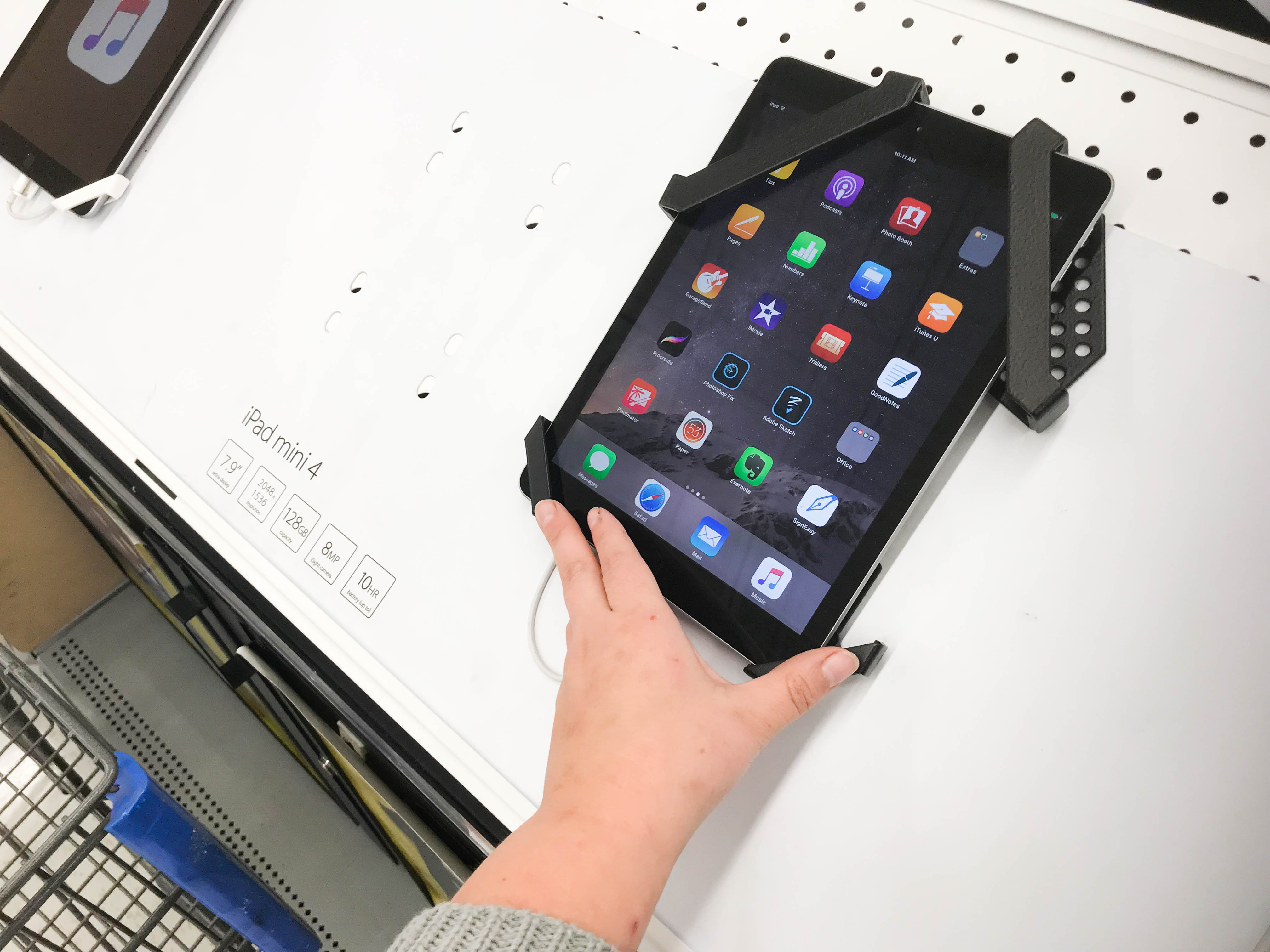 Apple rarely discounts their merchandise, so even 25% savings is worth pulling the trigger for.
Look for 25% savings on iPad, up to 35% savings on older versions of the iPhone, along with gift card savings on the new iPhone — one of the best ways to save money on the iPhone.
9. Don't buy Xbox at Walmart — buy it at Kohl's instead.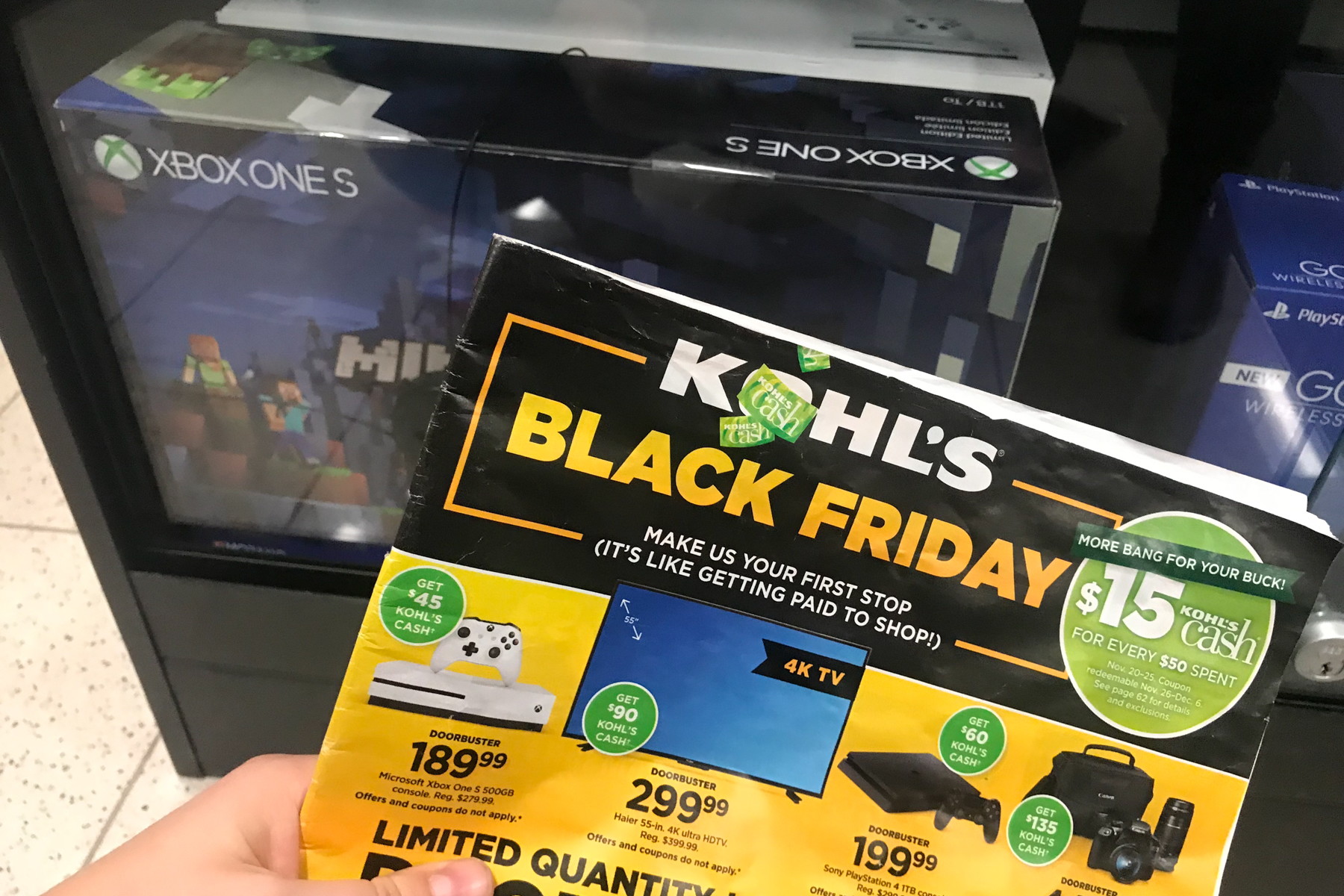 The place to buy gaming consoles for a few years now has been Kohl's because they offer Kohl's Cash in addition to the price tag. In 2018, we saw the Xbox One X Bundle for $399 (reg. $529) plus we earned $140 Kohl's Cash.
No one beat the Kohl's price.
10. Shop early — Walmart doesn't offer rain checks on Black Friday.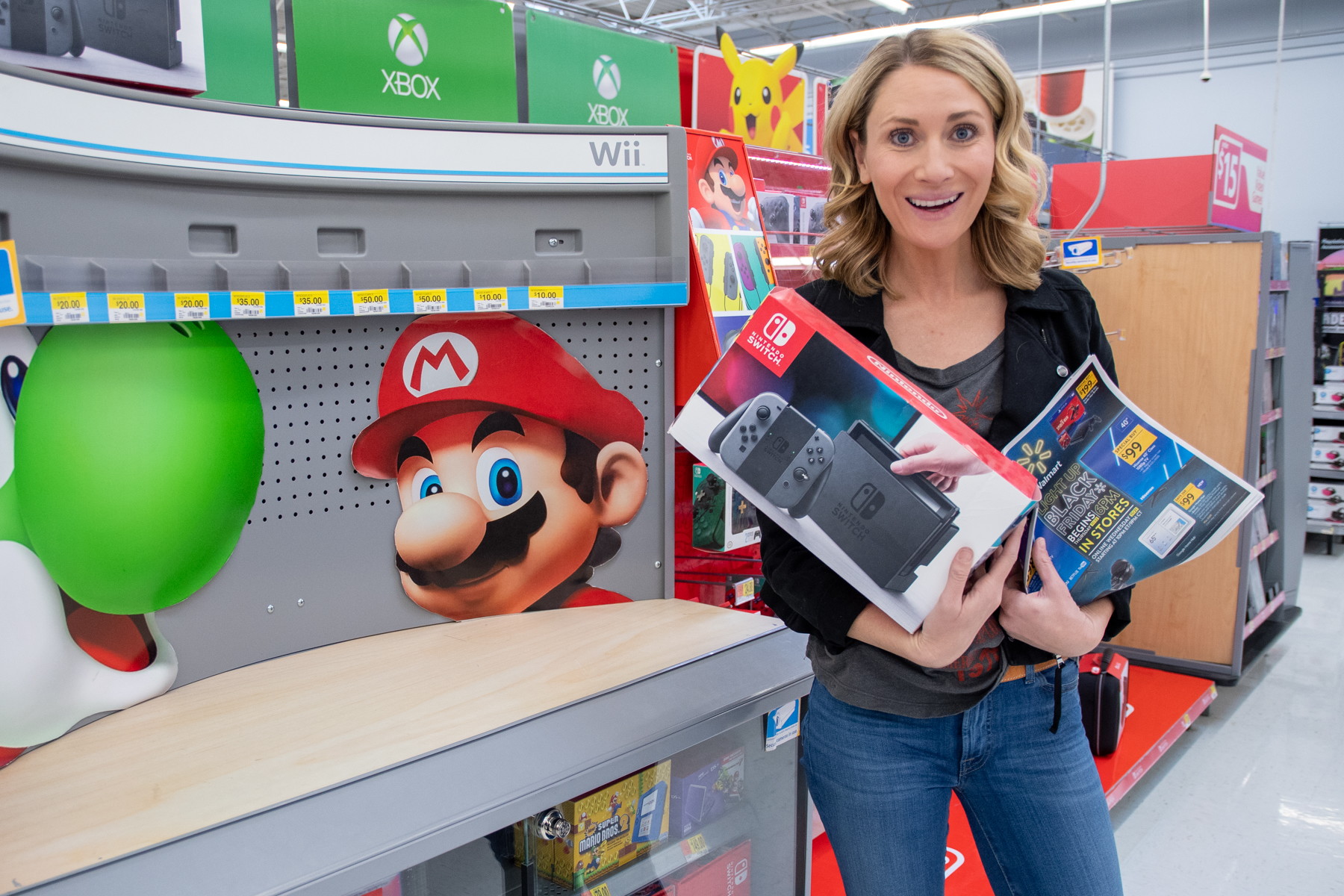 Remember how Walmart used to offer quite a few items with a "One-Hour Guarantee"? If you got there early enough, you'd receive a wristband that was basically a rain check for certain items.
No more! Now everything in Walmart's ad says: "while supplies last."
In fact, they don't even want to say when the sale ends, because they're pretty sure everything will sell out before Black Friday is even over.
11. Use color-coded zone maps to navigate the store.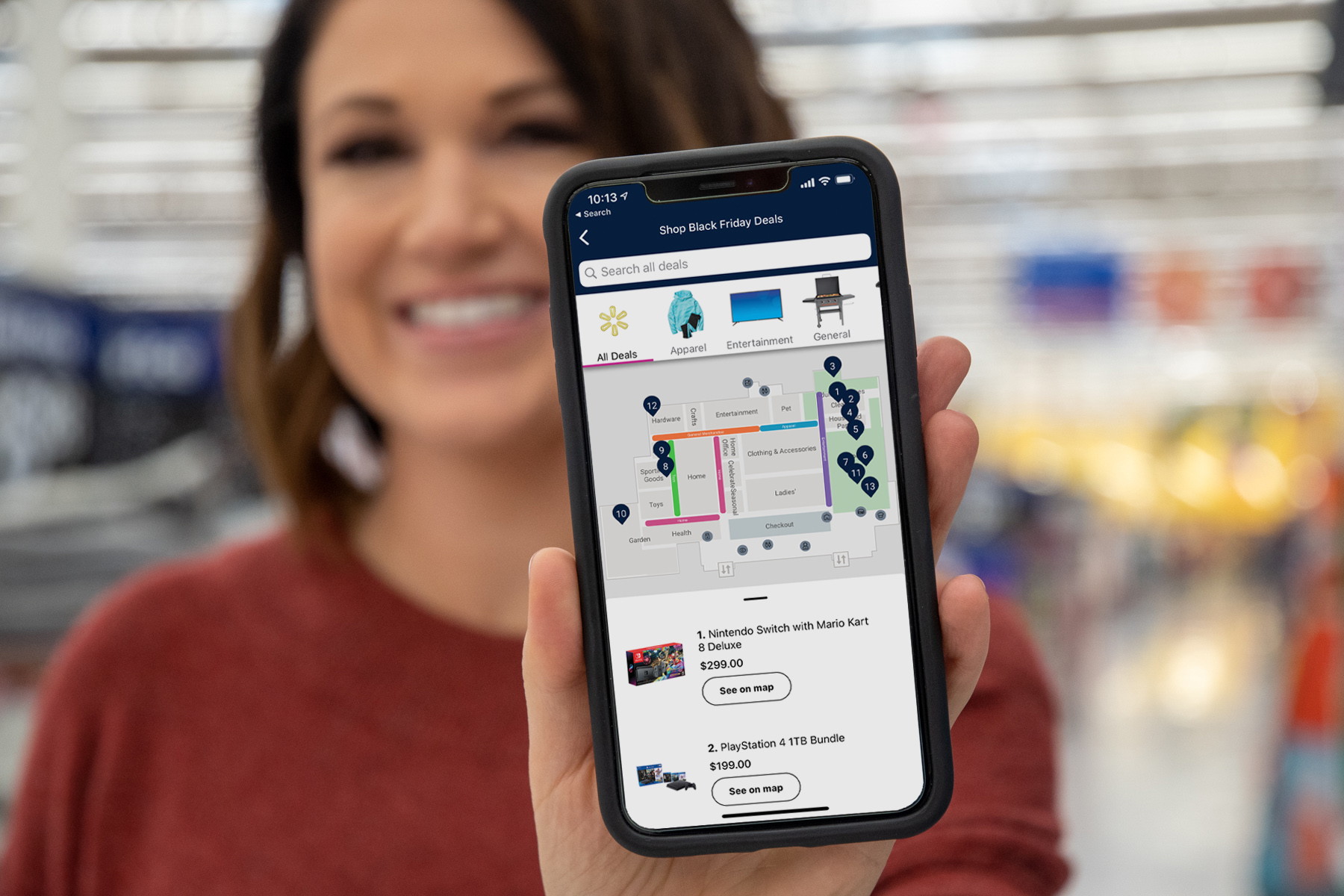 Items are rarely where they normally are during Black Friday.
In 2019, Walmart upped their color-coding game in their app, making it totally interactive. Not only have they color-mapped out the whole store so shoppers can find what they want more easily, they've also made it easy to find specifics products. Just tap the product you want and the app drops a pin on the exact aisle where that product is located!
Purple = Electronics

Green = Toys

Blue = Apparel

Orange = General Merch

Pink = Home
12. Don't bother trying to price match with Walmart.com.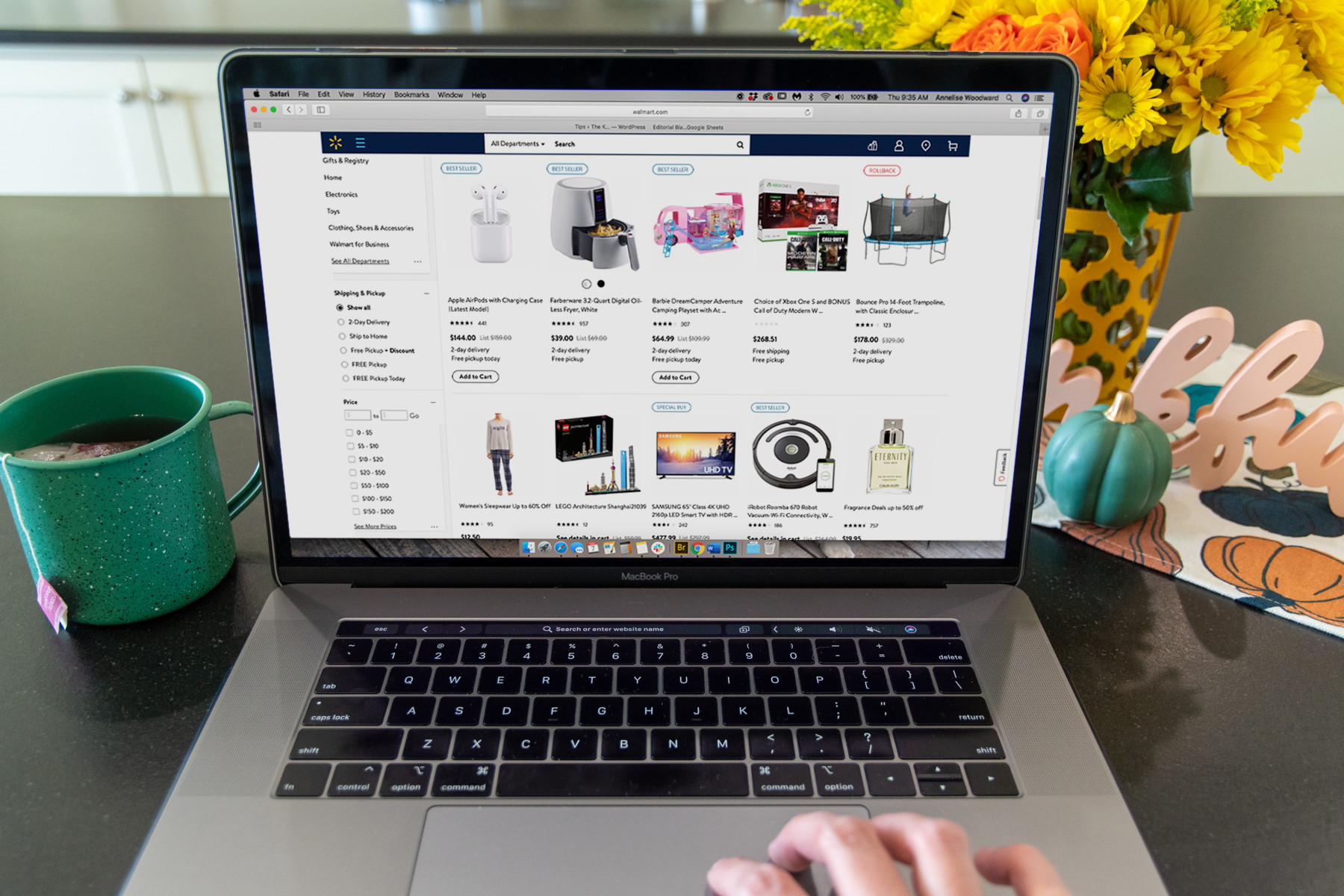 Price matching doesn't exist in most stores on Black Friday, but Walmart won't even match their own website's prices in store like they normally do.
13. Order online and use in-store pickup to avoid shipping fees.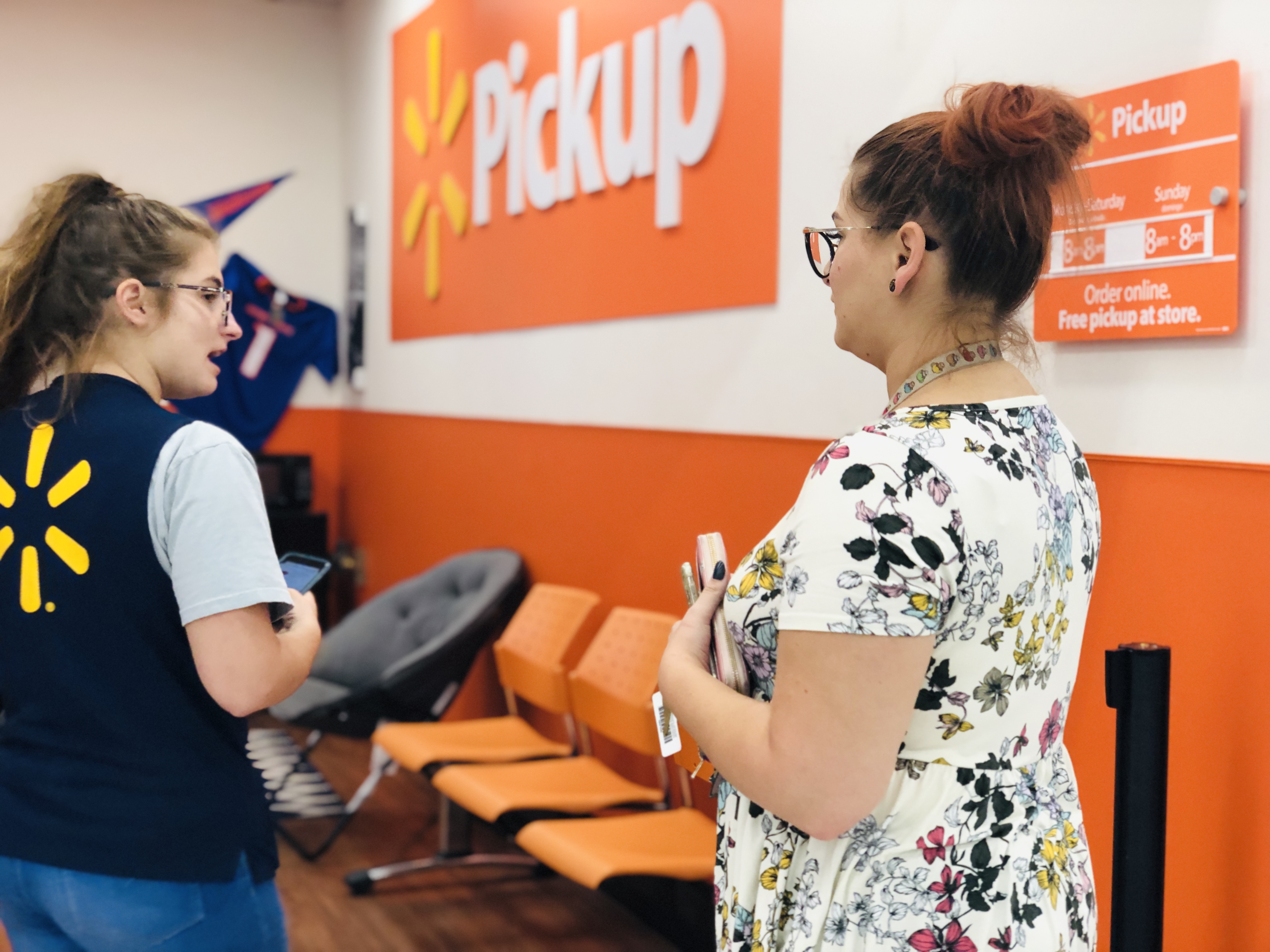 Last year, shoppers had to spend at least $35 online in order to score free shipping.
I'm not saying it'll be hard to spend at least $35 (who are we kidding?!), but if you know you won't meet that minimum threshold, go for in-store pickup.
14. Use Mobile Express Returns instead of waiting in line to return an item.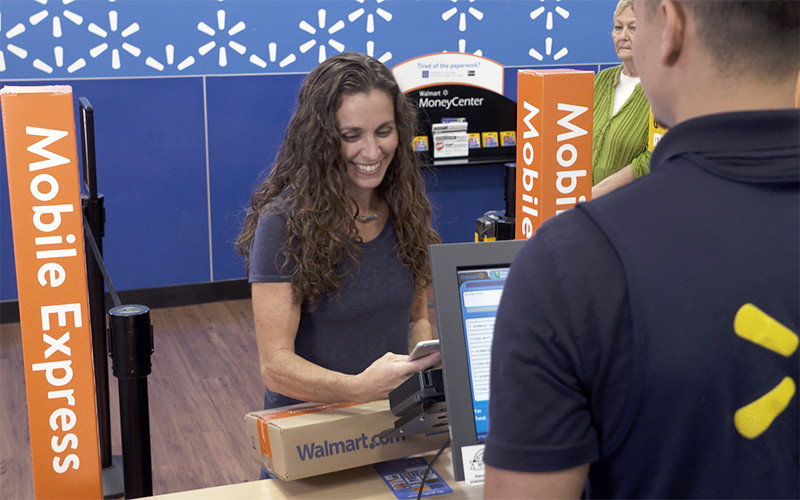 One huge perk of shopping Walmart online during Black Friday instead of going in the store is the ability to use Mobile Express Returns.
You will totally avoid that nasty returns line at customer service. Just walk up and scan your phone and leave your item at the cash wrap.
15. Order online by Dec. 23 and pick up in store on Christmas Eve.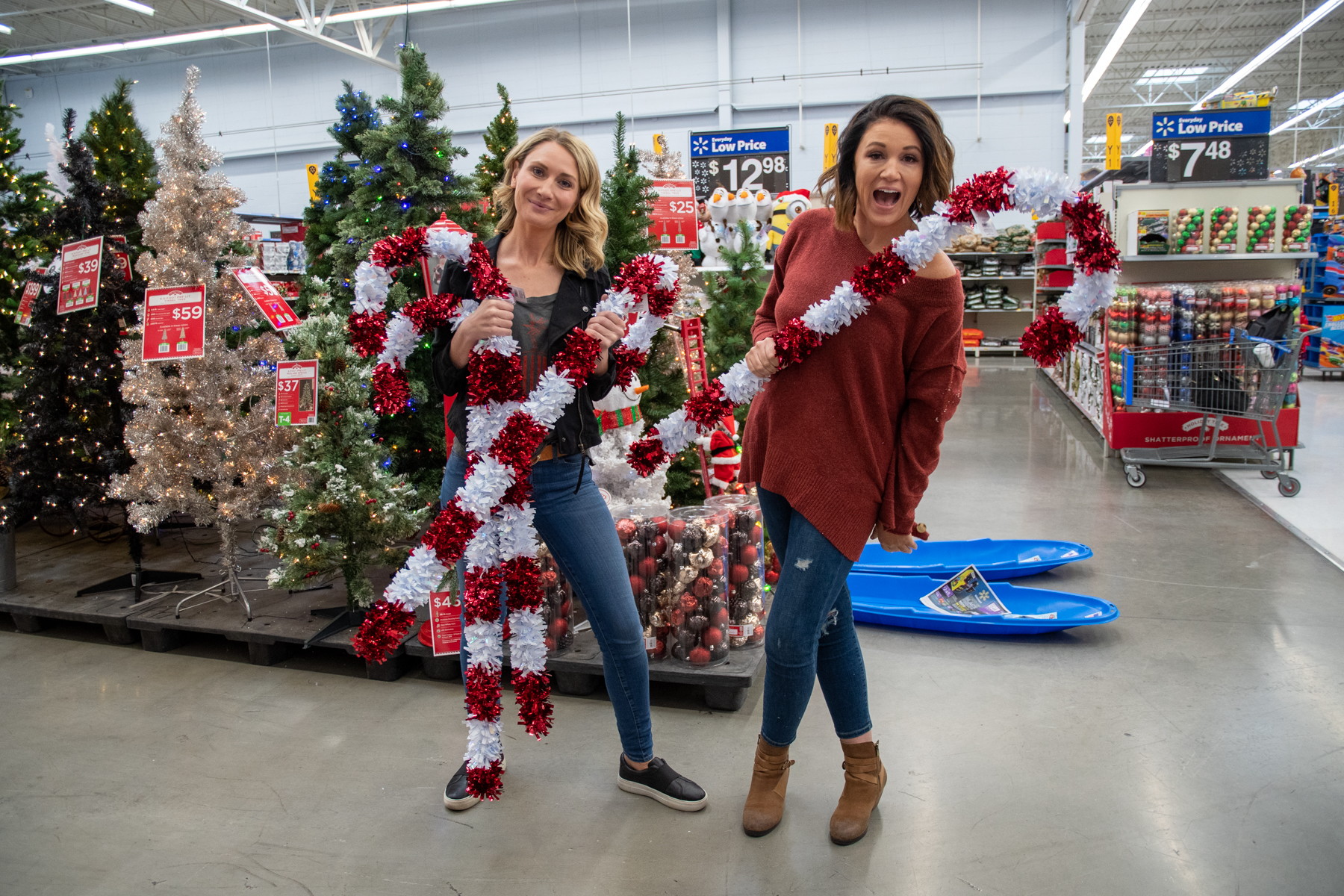 This is not a drill.
The ability to order online gifts two days before Christmas and pick them up on Christmas Eve makes Walmart a procrastinator's paradise.
16. Put Pre-Black Friday Purchases on Walmart layaway and pay off by Dec. 9!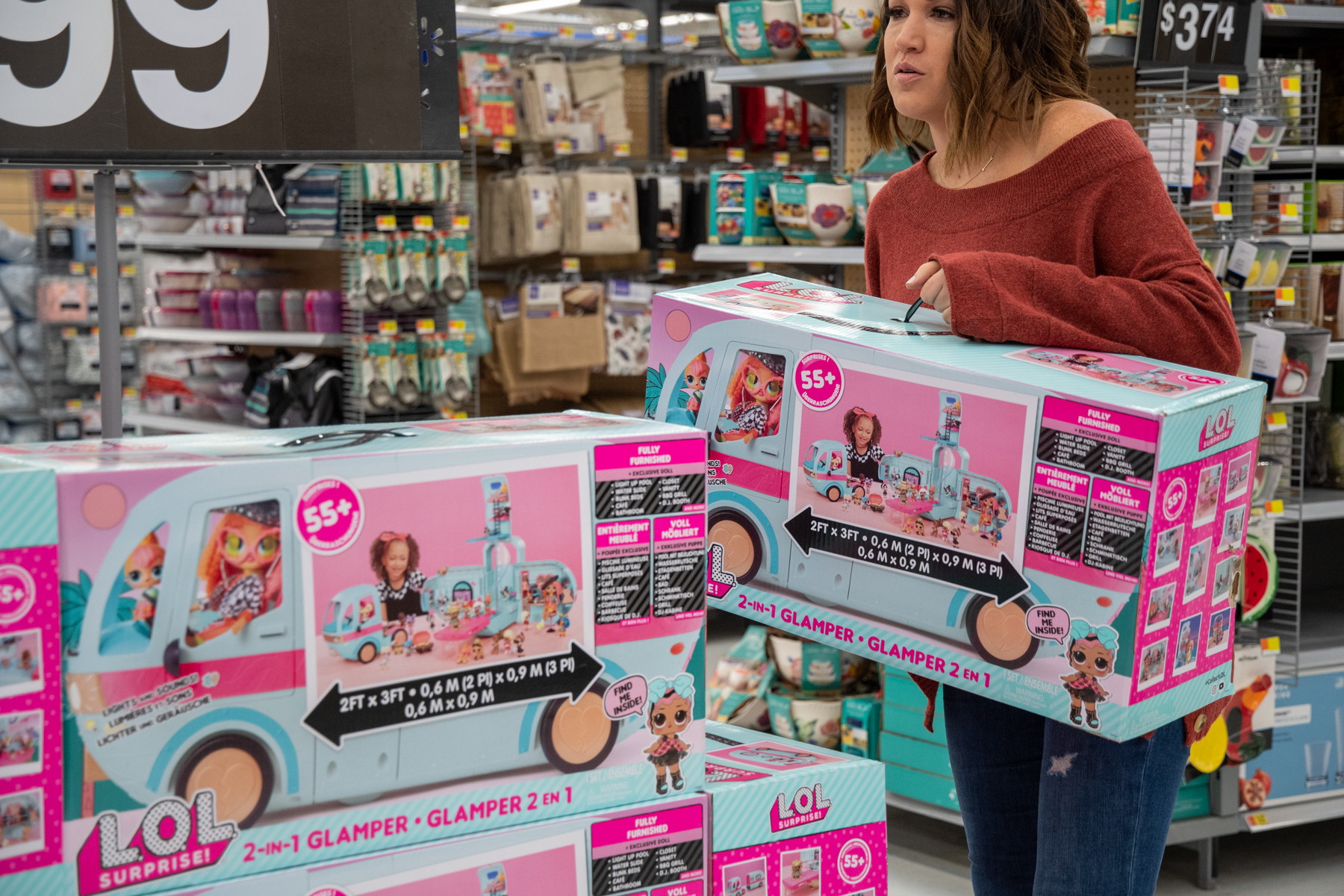 Walmart does not allow you to put items that you purchase on Black Friday on layaway, but you can put pre-Black Friday purchases on layaway (see Tip #4). The best thing is that you can use coupons on layaway items!
TIP: Depending on your total purchase, paying a $10 fee to start a layaway plan on a $50 item ends up costing you an extra 20%! But paying $10 to start layaway on a $400 game system is only 2.5%. Unless you're worried about a popular item selling out, wait until you have the cash to buy smaller items outright.
RELATED: Stores with the Best In-Store and Online Layaway Policies
Related links to help you save even more: