It's that time of year again, folks! Time to grab all those gifts for Christmas that are usually too expensive, but with this post you'll see all the best Target Black Friday Deals for 2019 right when they come out. Here's the quick lowdown: Shop online to find almost all the same deals as in store
without
having to deal with the crazy crowds! (The only time you would need to shop in store is if you're going for one of the Special Purchase Doorbusters.) This year the only reason to go in store is for a 65″ Element Roku Smart 4K UHD HDR TV for a special purchase of $279.99. You can also get free shipping on all orders between Nov. 1 and Dec. 21, no minimum spend required. Be sure to check out
KCL's Target Deals page.
Check out the
54-page Target Black Friday ad here
. Target's Black Friday 2019 sale will start at 5:00 p.m. on Thanksgiving and run until the stores close at 1:00 a.m. on Black Friday, only to reopen again at 7:00 a.m. the same day.
Download the KCL app
and set "Target" as a favorite store to get notifications on your phone about all the deals.
1. Element TV $279.99
2. Nintendo Switch Mario Kart 8 Deluxe Bundle $299.99 (reg. $359.98)
3. Beats Solo3 Wireless Headphones $129.99 (reg. $299.99)
4. Google Home Mini $19.00 (reg. $48.00)
5. Instant Pot 6-Quart Duo Nova $64.95 (reg. $99.95)
6. Amazon Fire TV Stick $19.99 (reg. $39.99)
7. Apple Watch Series 3 $169.99 (reg. $199.99)
8. iPad 10.2" $249.99 (reg. $329.99)
9. Free $200.00 Target Gift Card with iPhone 11 Pro Max
10. Fitbit Inspire HR $69.95 (reg. $99.95)
11. Fitbit Versa 2 $149.95 (reg. $199.95)
12. Free $400.00 Target Gift Card with Samsung Smartphone
13. Apple AirPods $144.99 (reg. $199.99)
14. Fitbit Ace 2 Activity Tracker $49.95 (reg. $69.95)
15. Free $300.00 Target Gift Card with Google Pixel 4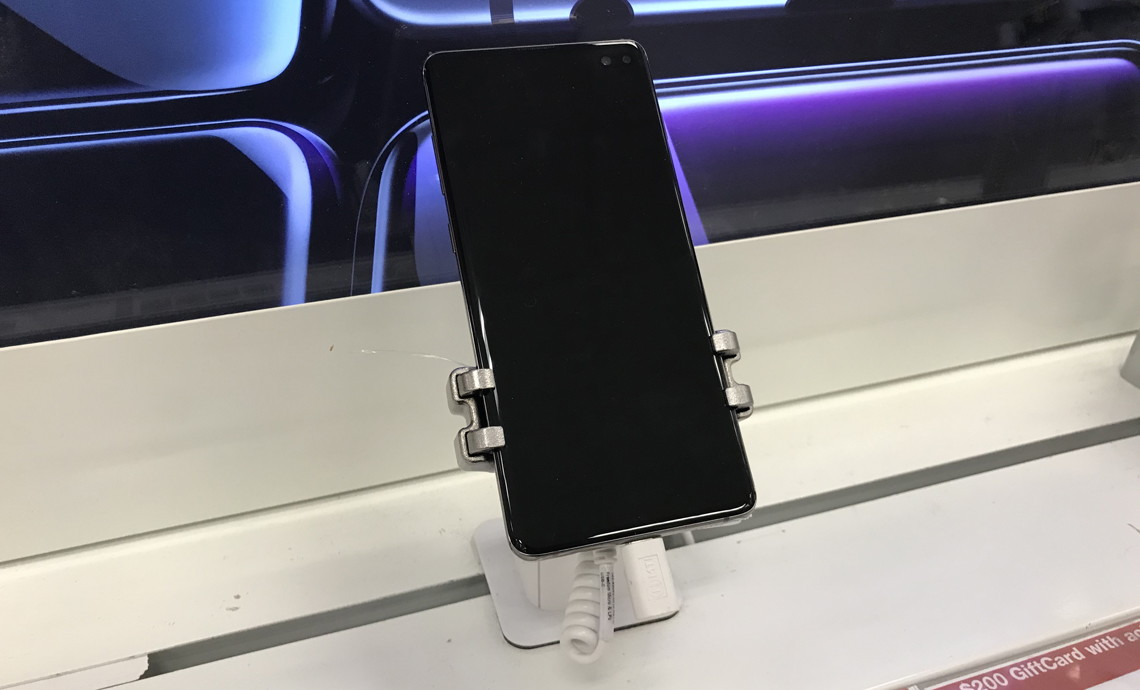 16. Nikon D3500 DSLR Bundle $399.99 (reg. $849.99)
17. Google Nest Doorbell $149.00 (reg. $229.00)
18. Amazon Echo 3rd Generation $59.99 (reg. $99.99)
19. Amazon Echo Show $49.99 (reg. $89.99)
20. Amazon Echo Dot $22.00 (reg. $49.99)
21. Amazon Fire HD 7 16 GB Tablet $29.99 (reg. $49.99)
22. Amazon Fire 7 Kids Edition 16GB $59.99 (reg. $99.99)
23. HP 11.6" Chromebook $99.99 (reg. $199.99)
24. Ring Video Doorbell $139.99 (reg. $199.99)
25. Ring 2-Pack Indoor Cam $99.99 (reg. $119.99)
26. Google Home $49.00 (reg. $99.99)
27. Google Nest Hub $79.00 (reg. $129.00)
28. Fujifilm Instax Mini 9 Camera $34.99 (reg. $69.99)
29. urBeats3 Earphones with Lightning Connector $39.99 (reg. $59.99)
30. Canon Rebel T6 DSLR Camera Bundle $399.99 (reg. $749.99)
31. GoPro HERO8 Black Bundle $349.99 (reg. $449.99)
32. Nintendo Switch Games $29.99
33. Video Games $15.00
34. Xbox One and PlayStation 4 DualShock Wireless Controllers $39.99 (reg. $59.99)
35. PlayStation PS4 Bundle $199.99 (reg. $299.99)
36. Nintendo Switch Lite $199.99
37. Nintendo Switch Joy-Con Lite Controllers $59.99 (reg. $79.99)
38. DVDs $4.00
39. Blu-ray Movies $9.00
40. 50% Off Games & Puzzles
41. Black+Decker Workbench $34.99 (reg. $69.99)
42. LEGO Building Sets $19.99 (reg. $29.99)
43. Disney Frozen II Forever Anna & Elsa Deluxe Doll Set $39.99 (reg. $49.99)
44. L.O.L. Surprise! Amazing Surprise $99.99 (reg. $129.99)
45. Disney Frozen II Gigantic 3-Foot Olaf $24.99 (reg. $49.99)
46. Hatchimals HatchiBabies $29.99 (reg. $59.99)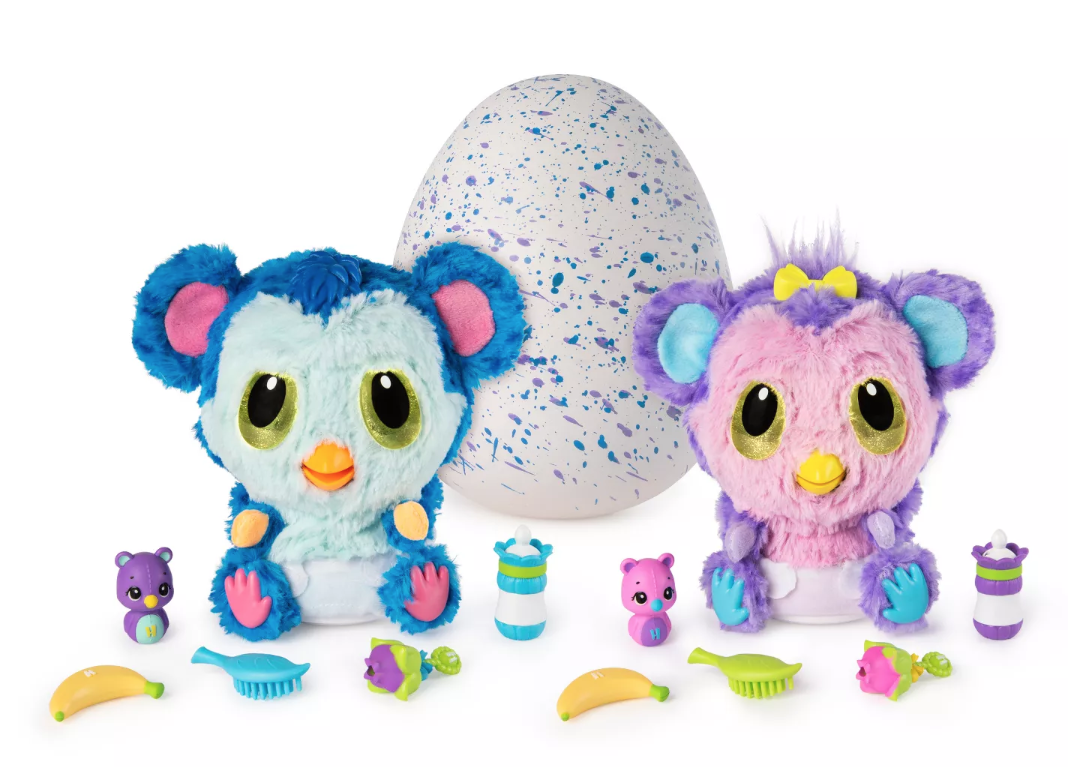 47. Hot Wheels Super Ultimate Garage $119.99 (reg. $199.99)
48. Fingerlings Hugs Interactive Plush Monkey $12.99 (reg. $29.99)
49. KidKraft Artisan Island Play Kitchen $69.99 (reg. $99.99)
50. Skyline 5-Piece Luggage Set $55.00 (reg. $114.99)
51. Rollplay Mercedes-Benz SUV 6V GL450 Electric Ride-On $124.00 (reg. $199.99)
52. Kick Scooters $18.00 (reg. $29.99)
53. Women's Sweaters $10.00 (reg. $15.00-$19.99)
54. Kids' Boots $10.00 (reg. $16.99-$24.99)
55. Women's Boots $15.00 (reg. $24.99-$39.99)
56. Cat & Jack Kids' Puffer Coats $15.00 (reg. $30.00)
57. Goodfellow & Co. or Universal Thread Puffer Coats $20.00 (reg. $40.00)
58. Newborn Sleep & Play $5.00 (reg. $8.99)
59. Family Pajama Sets $10.00-$15.00 (reg. $11.99-$24.99)
60. Hanes Boys' Boxer Briefs $8.00 (reg. $13.79)
61. Chico Bravo Travel System $249.99 (reg. $349.99)
62. Weighted Blanket $30.00 (reg. $49.99)
63. Threshold Blankets $10.00 (reg. $17.00-$20.00)
64. Dyson V7 Motorhead Origin Cordless Vacuum $199.99 (reg. $299.99)
65. Google Nest Learning Thermostat $179.00 (reg. $249.99)
66. iRobot Roomba 690 Wi-Fi Connected Robotic Vacuum $249.99 (reg. $349.99)
67. Shark Rocket Ultra-Light Stick Light Vacuum $84.99 (reg. $199.99)
68. Shark ION R76 Robot Multi-Surface Wi-Fi Connected Vacuum $179.99 (reg. $299.99)
69. Rubbermaid Storage Set $7.99 (reg. $29.99)
70. Pyrex Glass Mixing Bowl Set $17.99 (reg. $53.99)
71. KitchenAid Professional 5-Quart Mixer $229.99 (reg. $449.99)
72. As Seen on TV 3-Quart Power Air Fryer $49.99 (reg. $99.99)
73. Keurig K-Mini Single-Serve Coffee Maker $49.99 (reg. $99.99)
74. Kitchen Appliances $10.00 (reg. $19.99-$21.99)
75. Wondershop 6-Foot Pre-Lit Alberta Spruce Artificial Tree $30.00 (reg. $60.00)
76. Westinghouse 50" Roku 4K UHD HDR Smart TV $149.99 (reg. $309.99)
77. Xbox One S 1TB Star Wars Jedi: Fallen Order Bundle $159.99 (reg. $299.99)
78. Jetson Strike Hoverboard with LED Headlights $95.00 (reg. $149.99)
79. Fitbit Versa Lite Edition Swimproof Smartwatch $99.95 (reg. $159.95)
80. L.O.L. Surprise! Big Surprise or Poopsie Pooey Puitton $39.99 (reg. $69.99)
Here all the pages we think you'll love: