Kroger Grocery Pickup — How much does pickup cost? And are you supposed to tip the Kroger Grocery Pickupworkers?
We've got all the answers to your questions about Kroger Grocery Pickup, what used to be called Kroger Clicklist.
Download the KCL app so you can find great deals at your fingertips anytime.
Stay up-to-date on all our Coronavirus-related content, including ever-changing store policies, grocery pick up and deliveries, news, money-saving tips, and ways to stay sane during quarantine by visiting our Coronavirus Content Hub.
1. Set up an account to place your order on the Kroger website or app.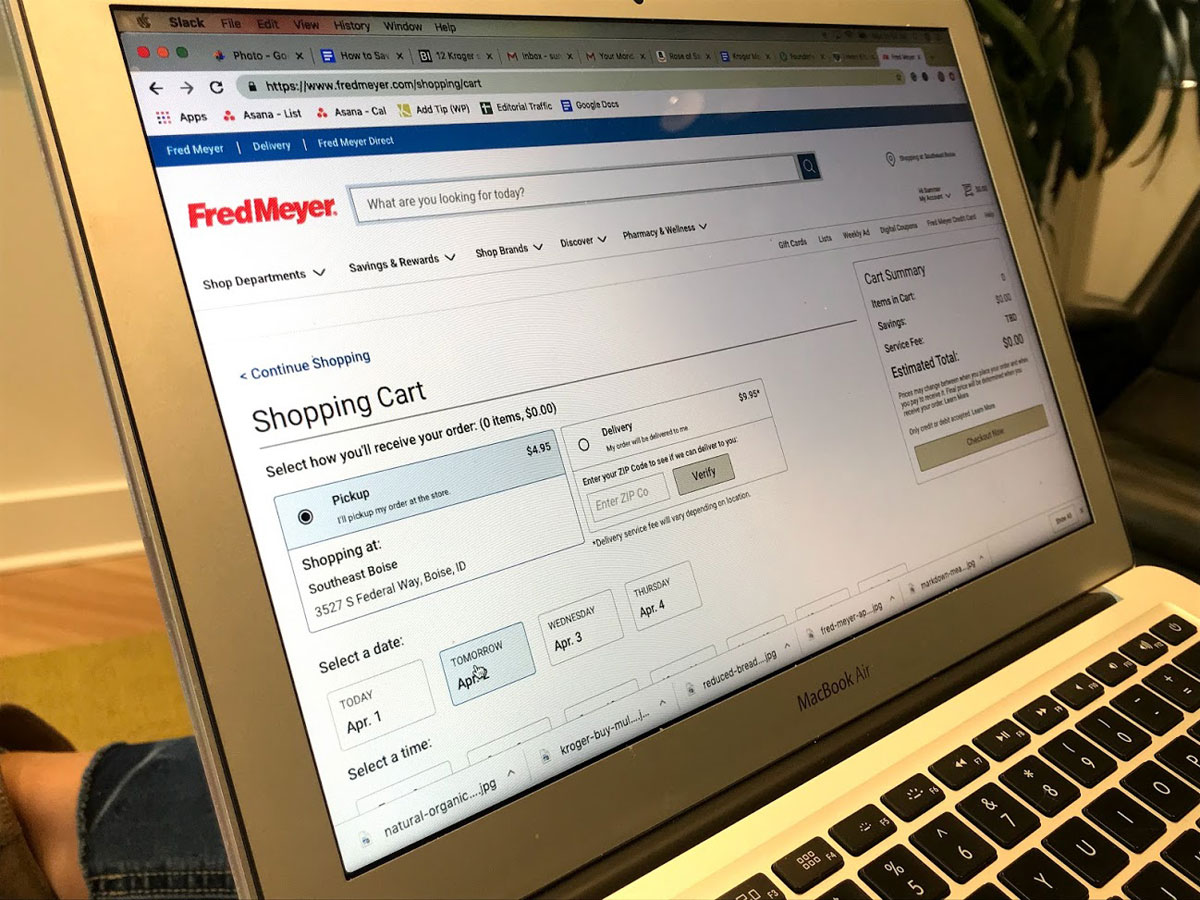 You have to have a Kroger account to place an order. Having a digital account allows you to get access to digital coupons, order groceries online, view fuel points and annual savings, and make your shopping list.
2. Get your first three Kroger Pickup orders free.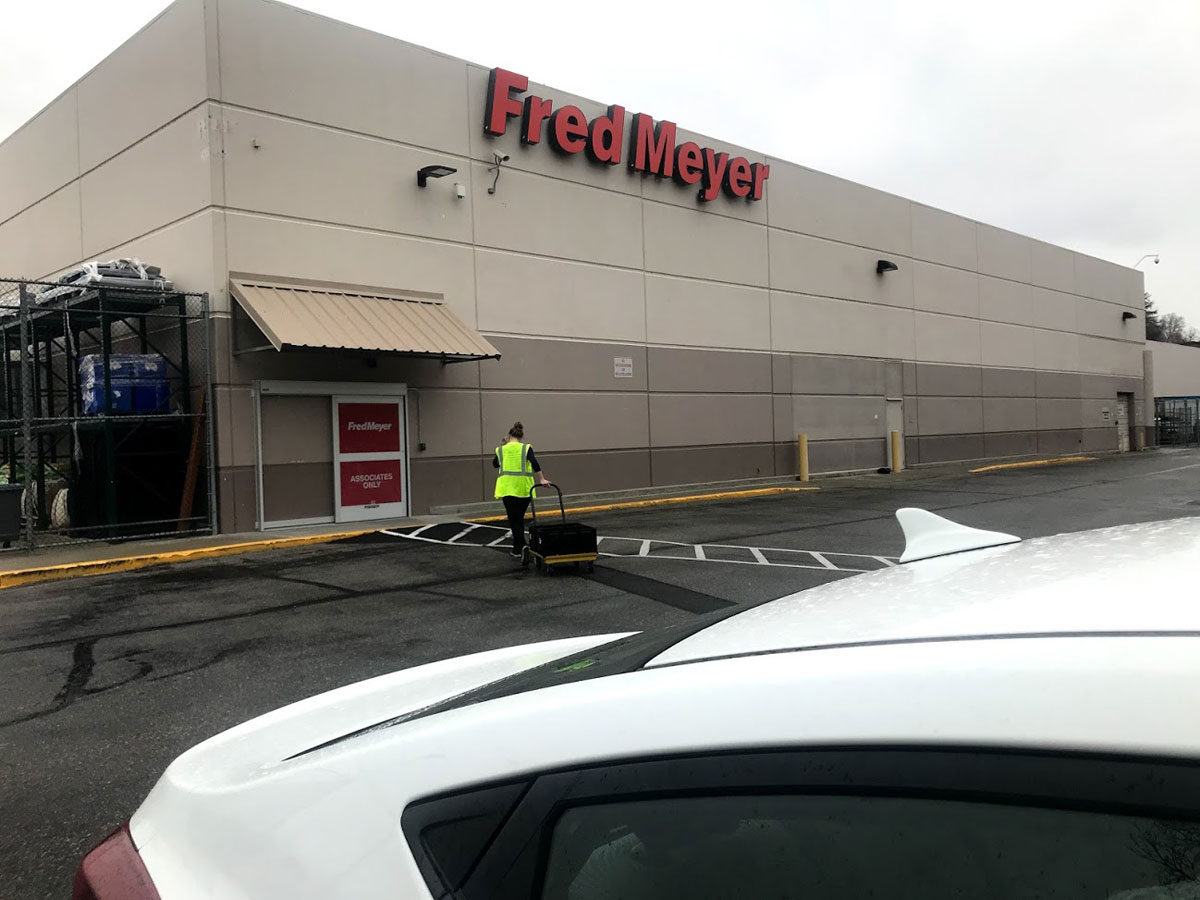 The first three pickups are completely free, and after that, you'll be charged a fee of $4.95 for standard orders or $7.99 for expedited orders.
You also have the option of shipping or delivery at some locations.
Shipping is free when you spend over $35, but is only for dry goods, heavy items and bulk orders. It also can take one-to-three days for delivery.
Delivery has a $9.95 fee, which is high, but justifiable for large orders of your weekly groceries because things like bread, milk and cheese can be delivered in as little as an hour. You can also now opt in for groceries to be left at your door so you don't have to accept them in person.
3. Avoid regular pickup fees by adding special promos to your cart.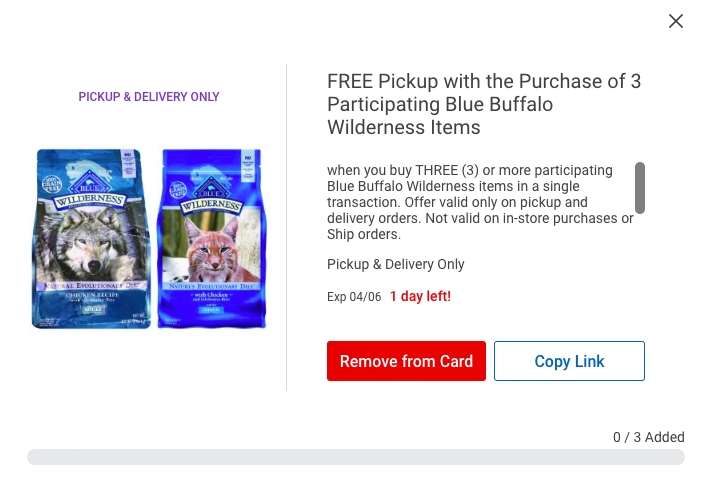 Once you've used up your first three free pickups, you can find exclusive offers that earn you a free pickup.
For example, the Kroger coupon page currently has an offer for a free pickup when you add three Blue Buffalo Wilderness items to your cart. If you need dog food anyway, buy three cans of dog food for $3.00 total to avoid the $4.95 pickup fee.
4. You can reserve a pickup time slot up to three days in advance.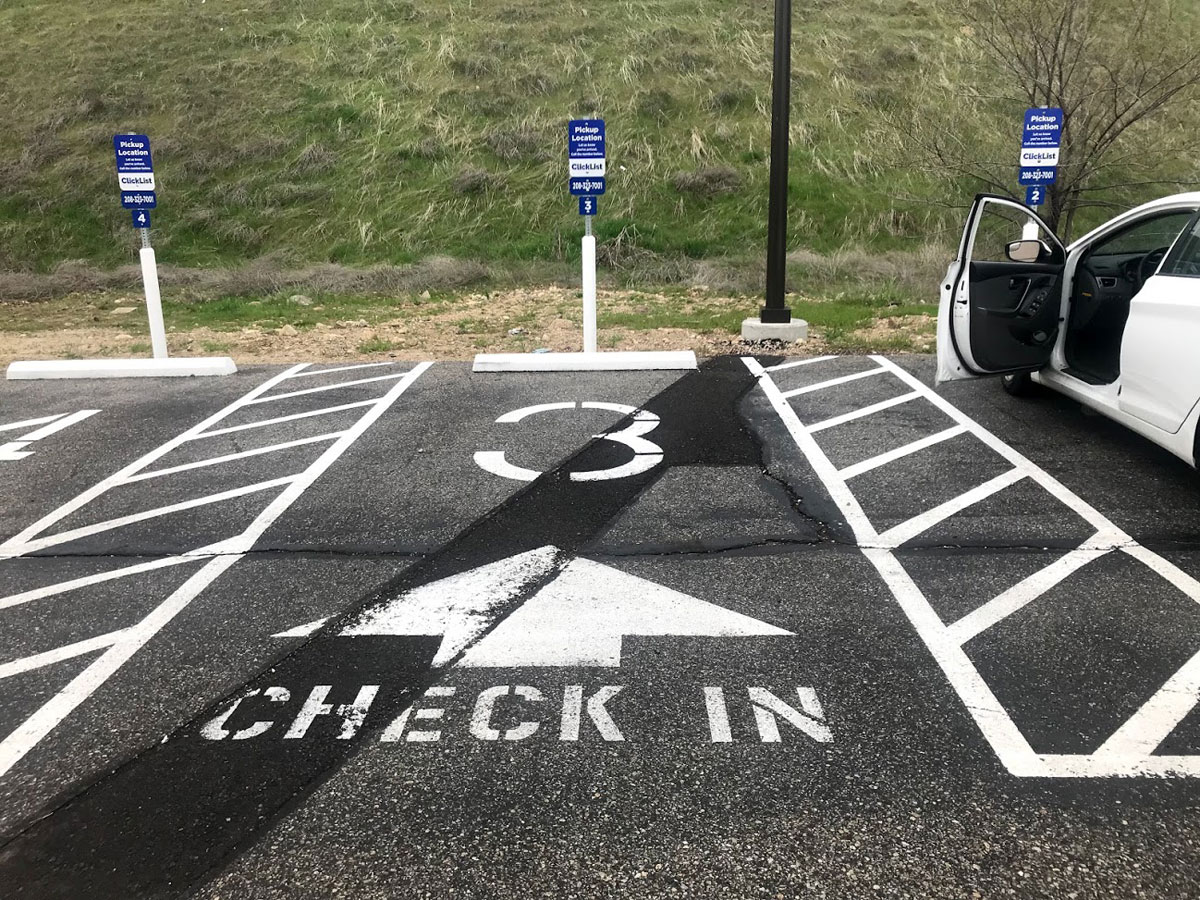 Time slots are an hour each and can fill up, so the earlier you can get your order in, the better chance you'll have of getting the most convenient pickup time. Also, avoid their peak pickup times from 4 -7 p.m. to miss the rush.
TIP: Right now with everything going on with the Coronavirus, in my area, time slots have been pretty full. Make sure to plan ahead in case you have to wait a few days to pick up your groceries.
5. Use both physical and digital coupons on your order.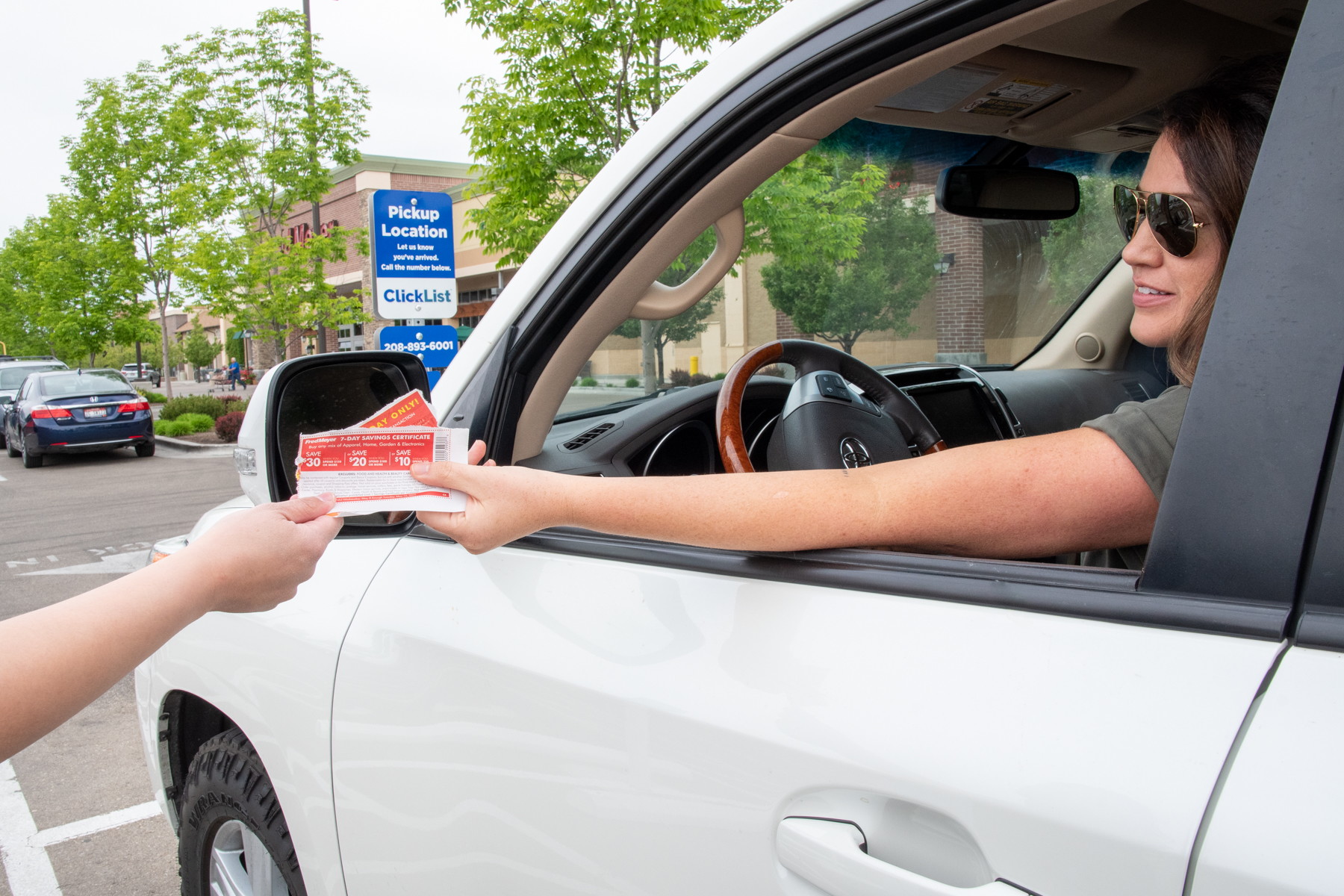 When you place your order you can apply exclusive digital coupons. Plus, when you pick up the order, let the Kroger staff know if you have any paper coupons; they will take them inside to ring up.
6. If an item is not shown on, add a random item to your list, and write what you actually want in the notes.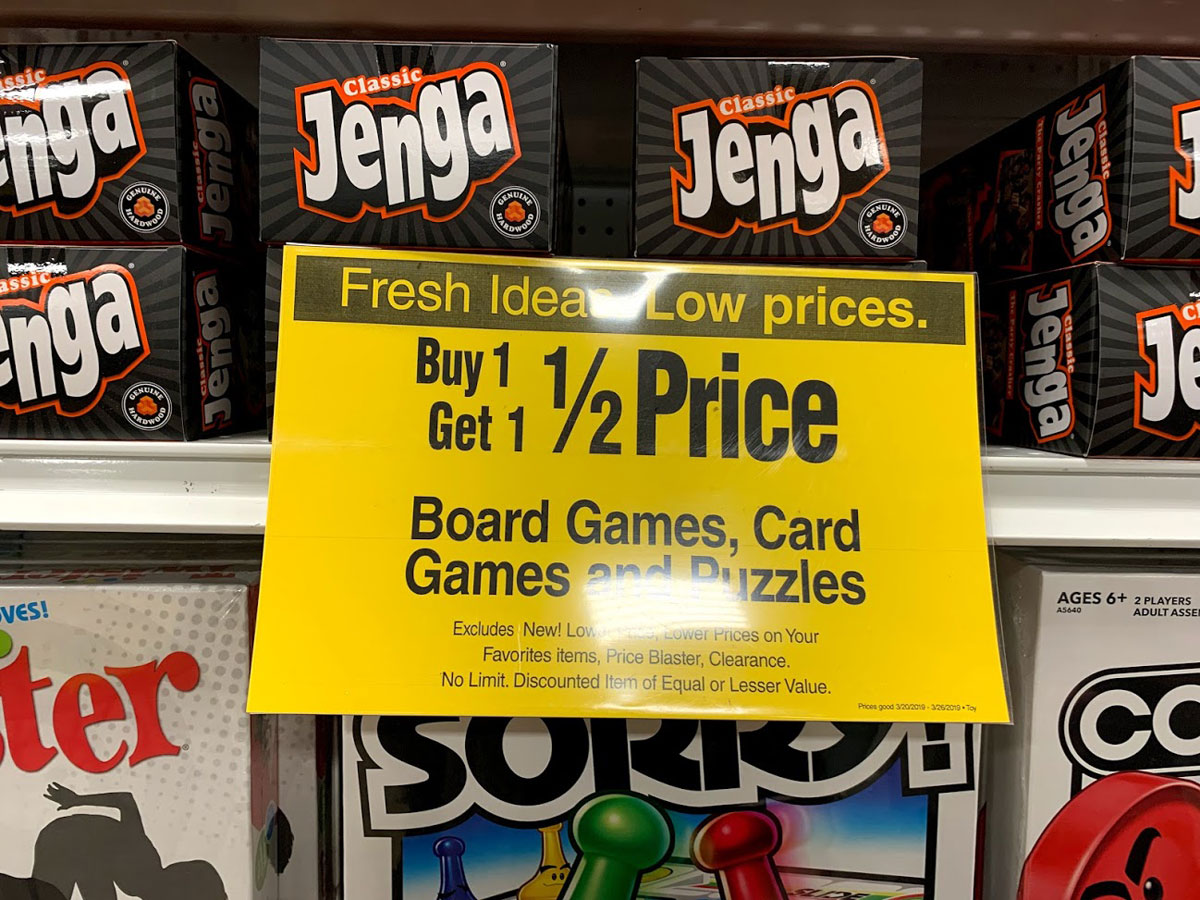 The first time I went to pick up my order, the pickup associates told me this hack.
If you're ever looking for an item that doesn't show up on pickup, add a different item to your list and leave a note letting them know what you actually want.
I wanted to buy Jenga for a family game night, but it wasn't listed. Instead, I put an extra box of cereal I didn't actually want. I left a note saying that I didn't want the cereal, but actually wanted Jenga. Worked like a charm.
7. Get to the store in the middle of your time slot to miss the rush.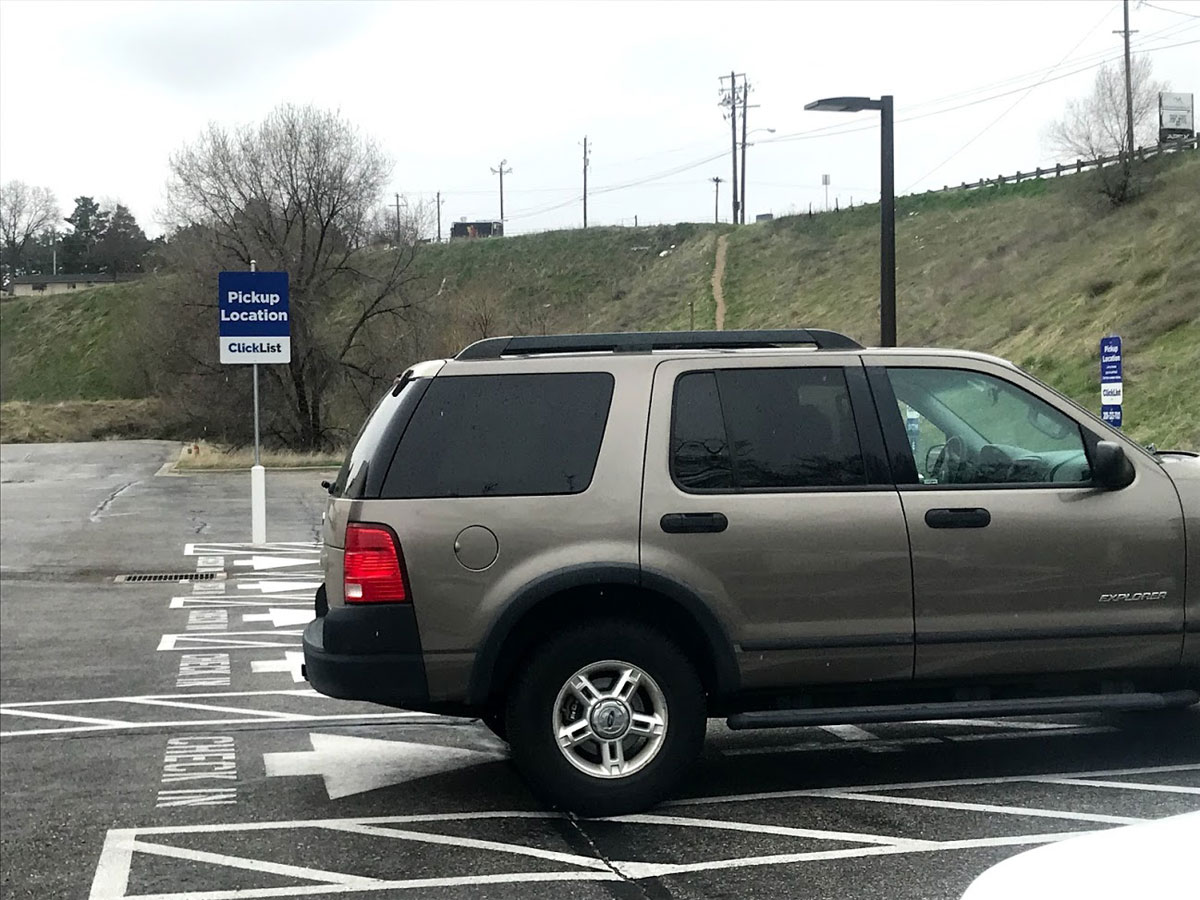 A set number of people can claim the same pickup time as you. If you want to miss the rush, wait until about halfway through your hour.
8. Get free upgrades when your order is out of stock.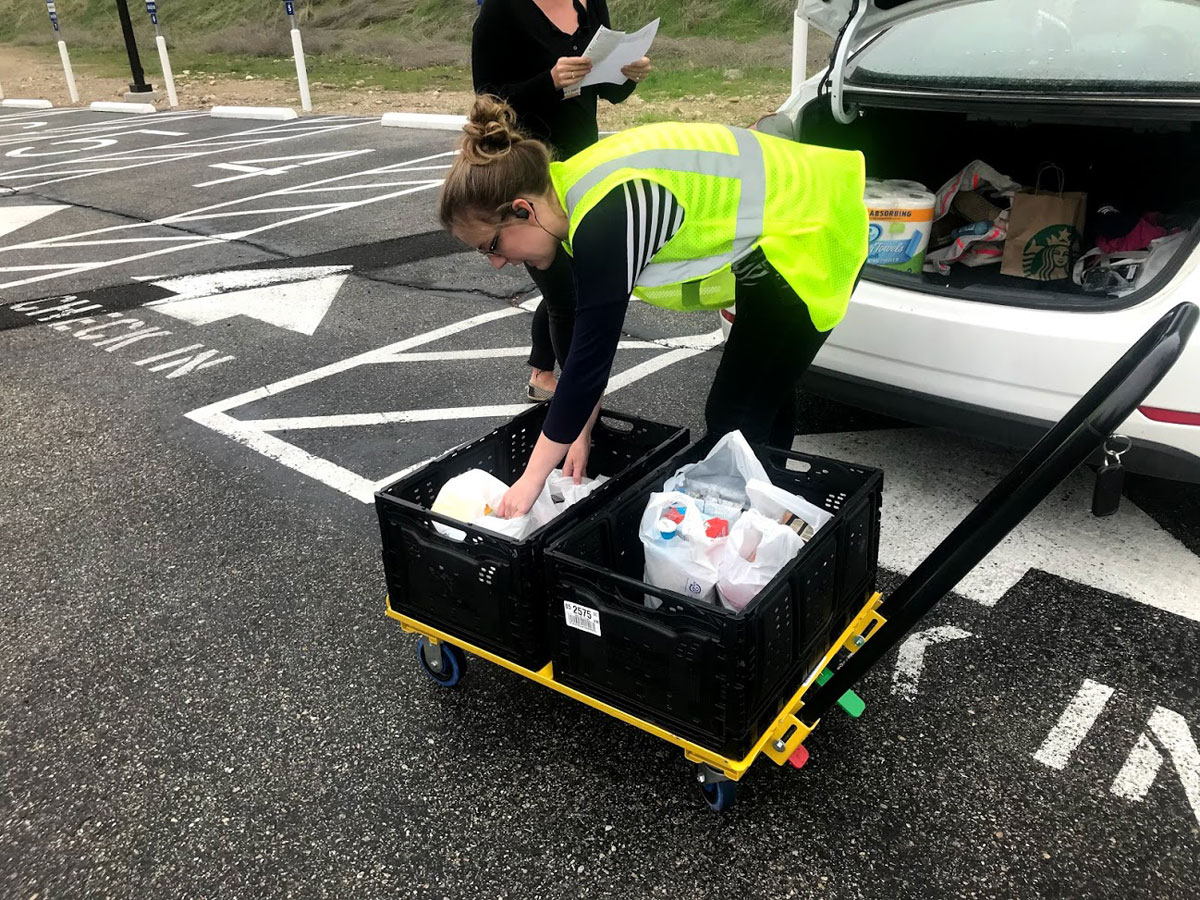 If one of the items you ordered is out of stock, a Kroger associate will replace it with the same item in a larger quantity, according to their policy. If that brand isn't available, they'll replace it with a similar or better product and sell it to you for the original, lower price.
When you get to your pickup, the associate will make sure you approve any exchanges before you pay.
9. Watch your out-of-stock exchanges if the items they replaced were part of a Kroger Mega Sale.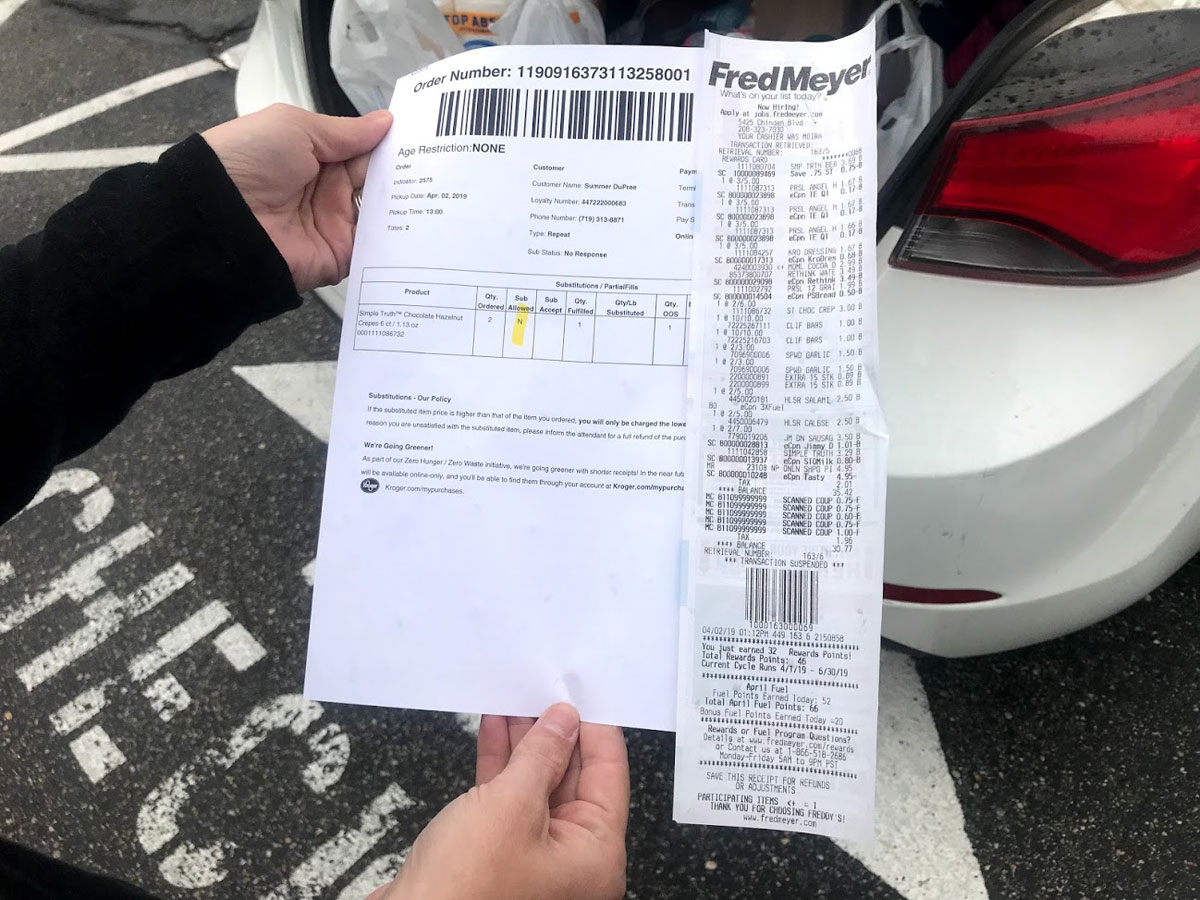 If you plan to use a Jif manufacturer coupon but your Kroger substitutes Adam's Peanut Butter, you won't be able to use that coupon on the different brand peanut butter.
Additionally, if an out-of-stock replacement item isn't participating in the same sale as your original item, it can mess up Mega Sale deals such as buy five items to get $5 off.
10. Store associates can't accept a tip when you use Kroger Grocery Pickup.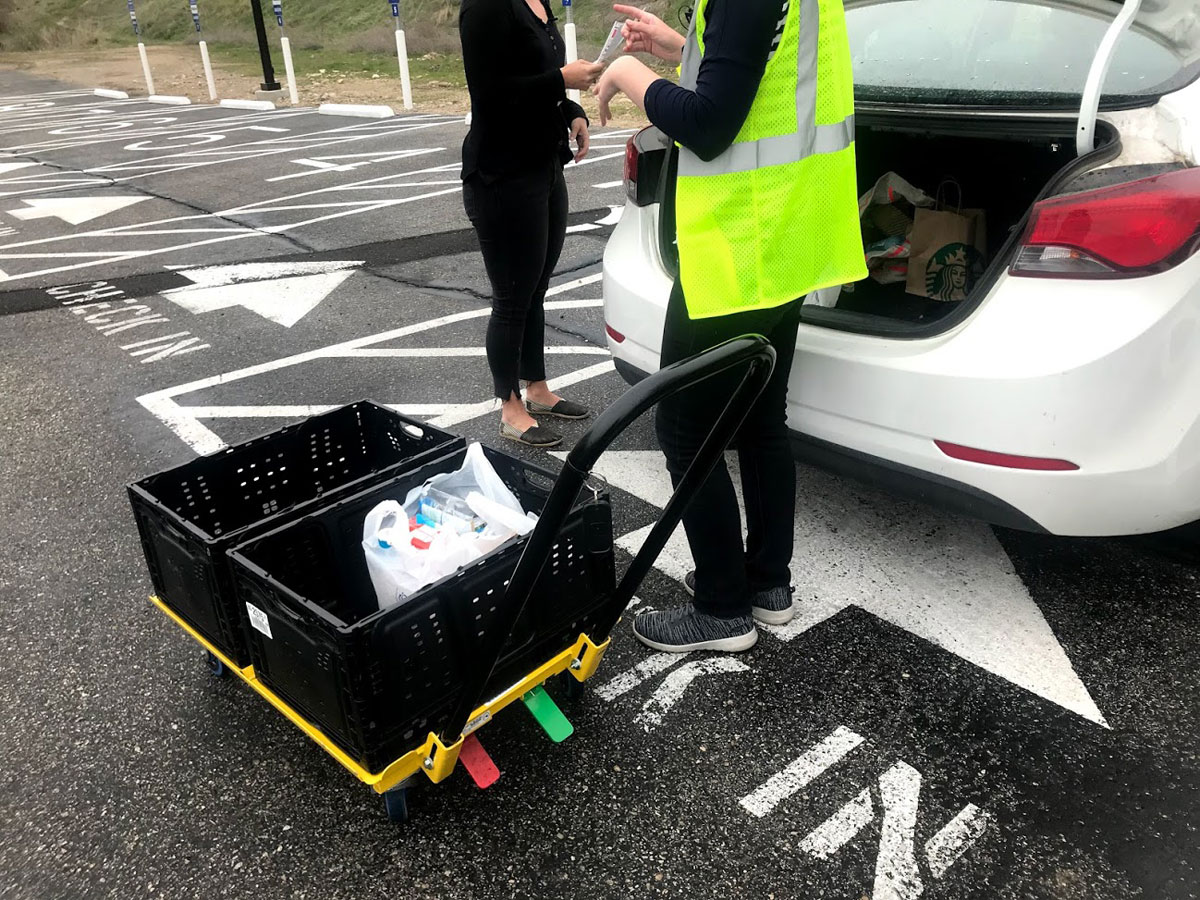 As much as you'd like to monetarily thank the associate who loads your groceries, they actually aren't allowed to accept cash for safety reasons — and that includes tips.
11. Your purchase total at checkout is just an estimate.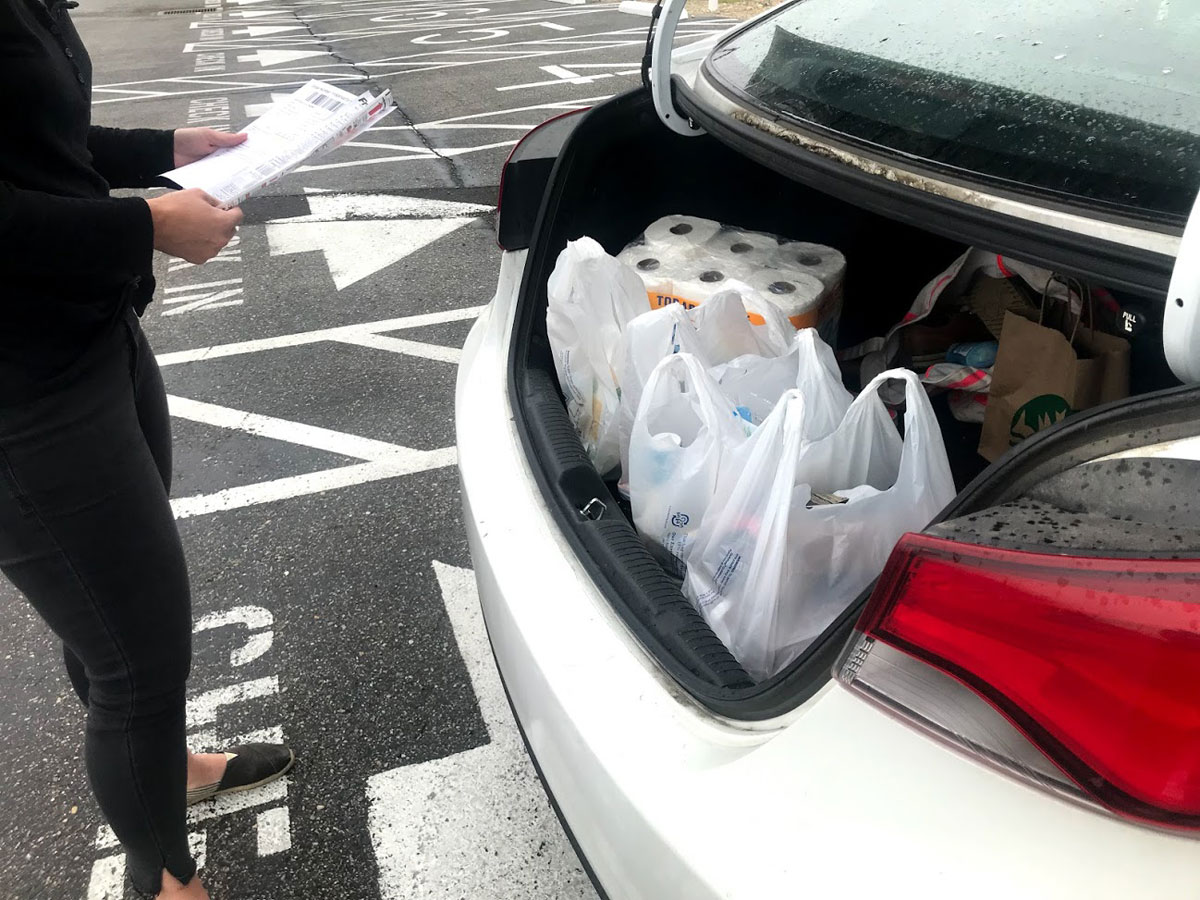 The total you see when you place the order won't be the exact amount you are actually charged. The estimate comes from the current sale prices; it won't reflect any coupons or discounts you're getting until you pick up your order and have your physical receipt.
12. Upload your receipt to Ibotta to get cash back.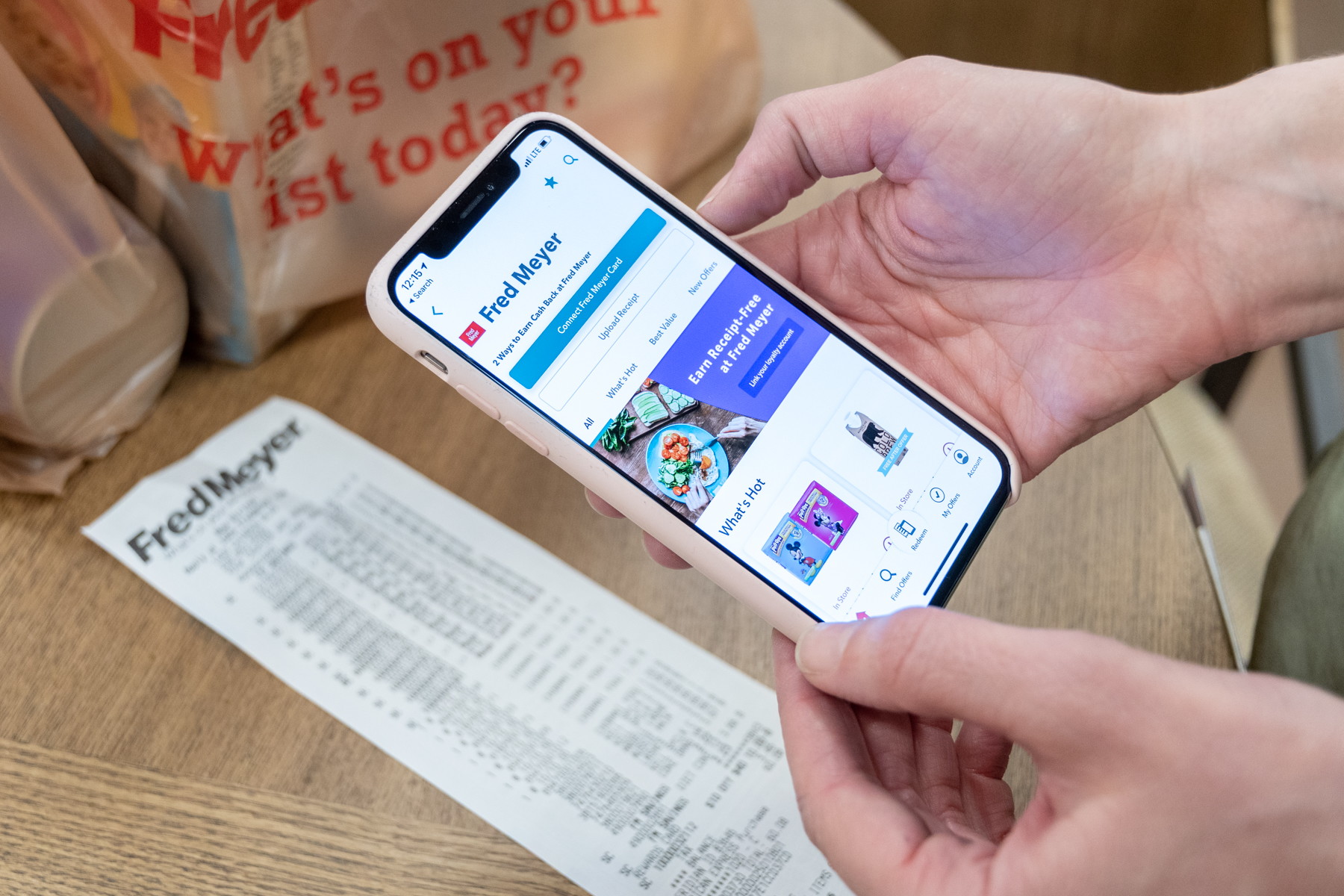 You'll still receive a physical receipt when you order Kroger Pickup groceries — so you can still use Ibotta!
13. If you don't pick up your order on your scheduled day, your order will be canceled and restocked.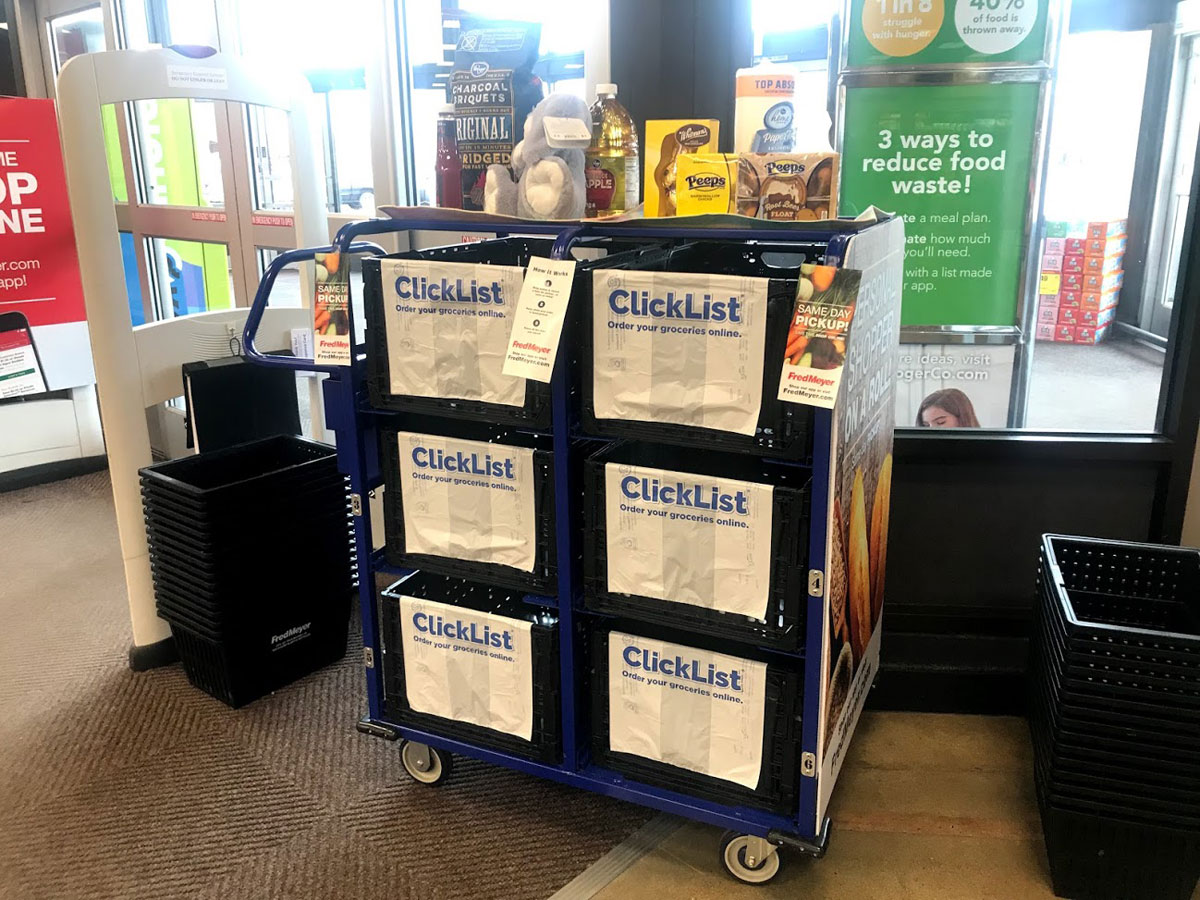 You won't be charged, but all your stuff will be restocked back on the shelves.
14. Don't order a Wednesday pickup: avoid surprising price changes.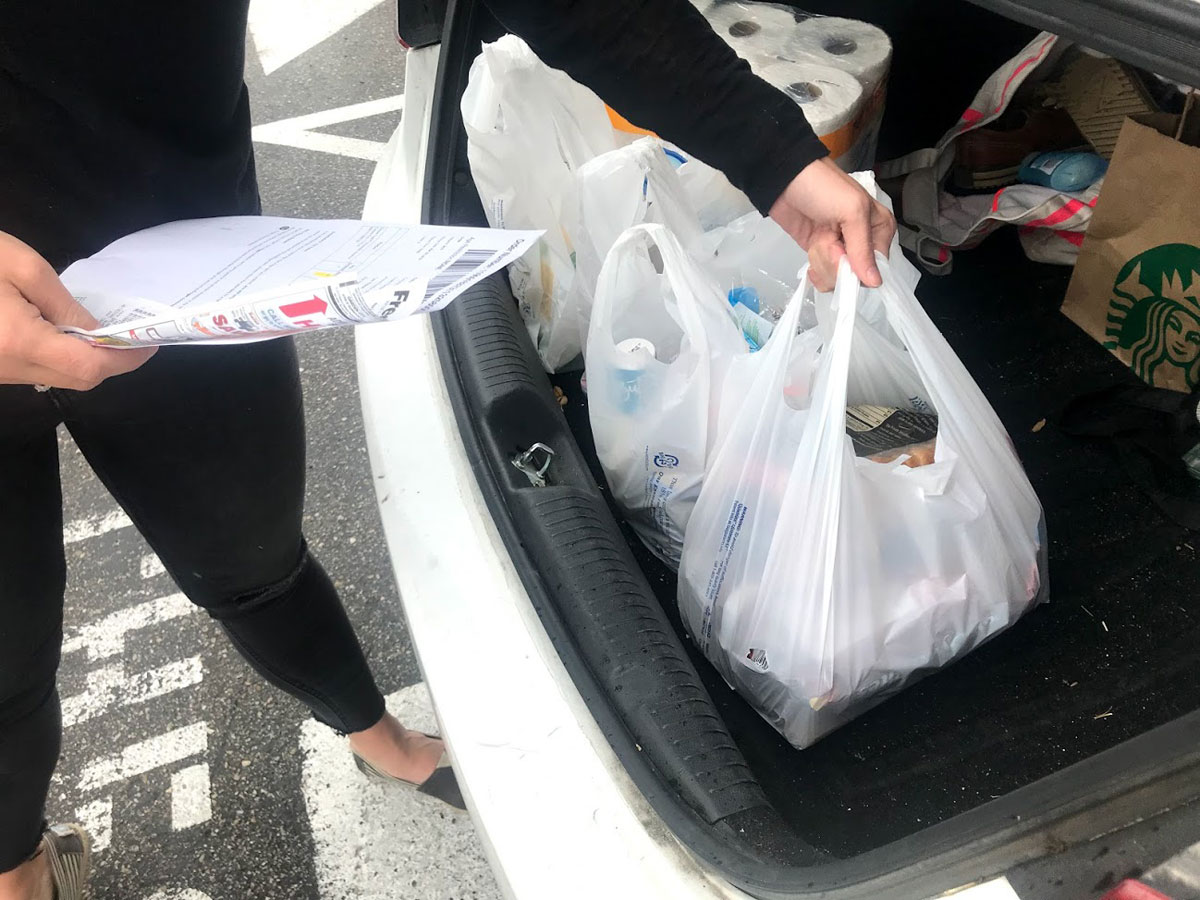 The Kroger weekly ads change on Wednesday, so if you order it to be picked up that day, the price you saw on your estimate could be a lot different than what you're actually going to pay.
15. Most of Kroger's affiliate stores also have grocery pickup.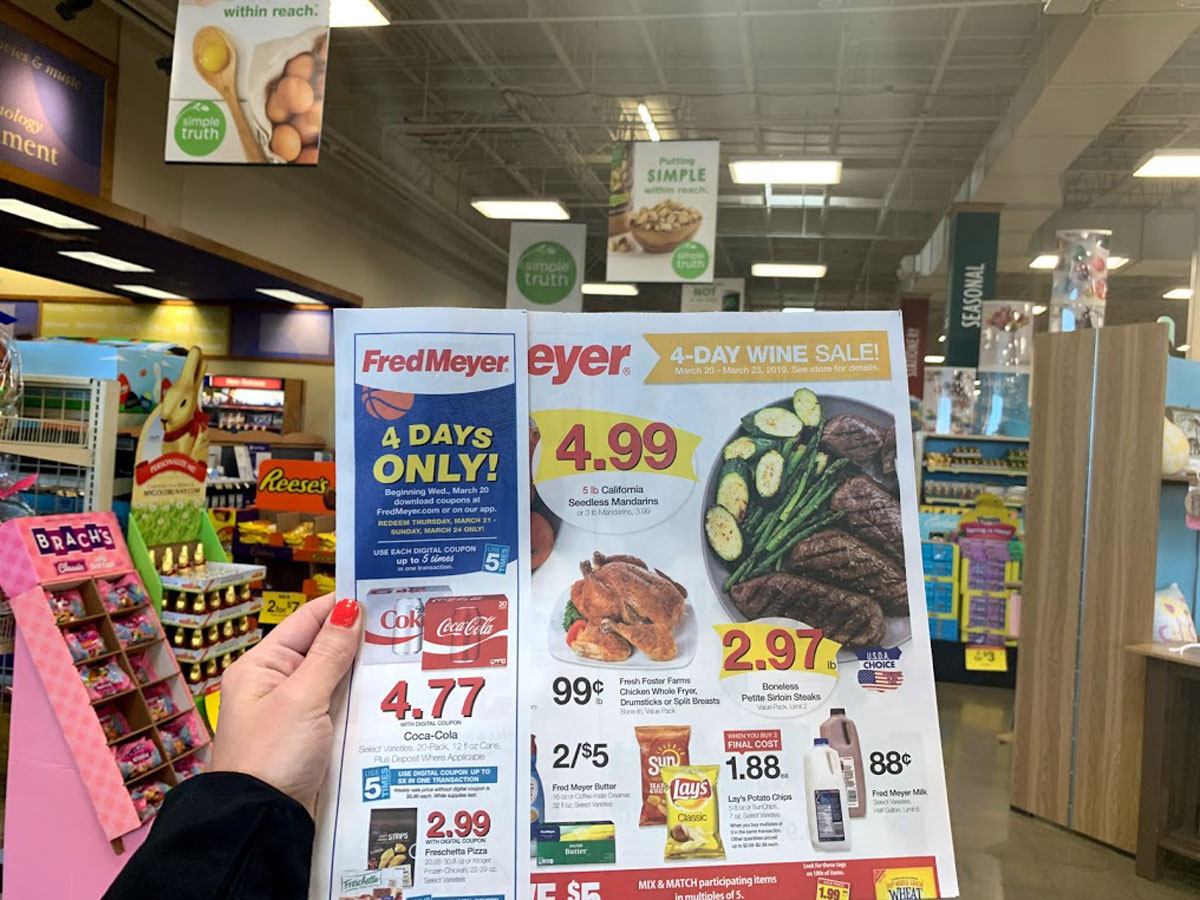 All 17 of Kroger's affiliated grocery stores have locations with the same grocery pickup service as Kroger stores. Some of them, however, only offer them at some of their locations such as Food 4 Less. Kroger affiliates include:
Bakers
City Market
Dillons
Food 4 Less
Food Co.
Fred Meyer
Frys
Gerbes
Harris Teeter
King Soopers
Jay C Food Store
Owen's Market
Pay Less Super Markets
QFC
Ralphs
Smith's Food and Drug
It's not just grocery stores doing curbside pickup anymore. Check out these 10 Retail stores now offering curbside pickup!
16. Some Kroger locations have adjusted store hours due to the Coronavirus.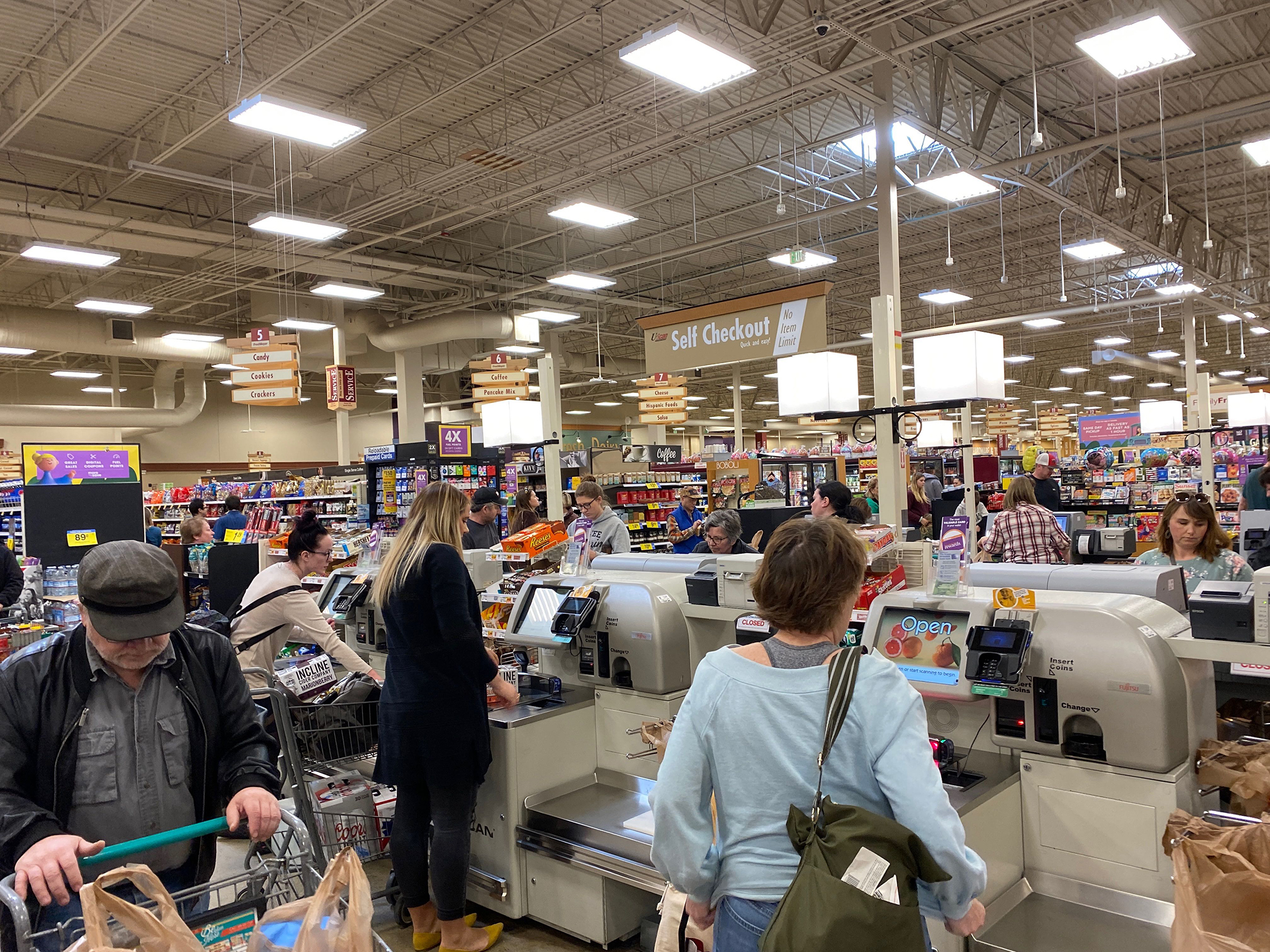 Kroger locations with changes include:
Ashland, KY: 7 a.m. – 10 p.m.
Cincinnati, OH; Dayton, OH; Northern, KY: 7 a.m. – 9 p.m.
Columbus, OH; Toledo, OH: 7 a.m. – 10 p.m.
Georgia: 8 a.m. – 9 p.m.
Houston, TX Region: Most stores open 7 a.m. – 10 p.m.
Indianapolis, IN; Central IN store locations; Peoria, IL: 7 a.m. – 10 p.m.
Lexington, KY; Louisville; KY; Southern IN store locations; Southern IL store locations: Check your local store hours
Michigan: 7 a.m. – 10 p.m.
Middle TN store locations; Knoxville, TN; Huntsville, AL; Bowling Green, KY: 6 a.m. – 10 p.m.
Southeastern OH (Belpre, Marietta, Proctorville): 7 a.m. – 10 p.m.
Southern Alabama store locations: 8 a.m. – 9 p.m.
South Carolina: 8 a.m. – 9 p.m.
Tri-Cities, TN store locations: 7 a.m. – 10 p.m.
Virginia: 7 a.m. – 10 p.m.
West Virginia: 7 a.m. – 10 p.m.
For a list of all Kroger and Kroger's affiliate stores' temporary hour changes check their updated list here.