There's so much buzz about ALDI in the KCL community!
And for good reason. At the heart of the ALDI craze is bang for your buck. They have a more limited selection than most grocery stores, but ALDI products are usually high quality and super cheap.
Plus, weekly special deals make ALDI a must in your grocery shopping repertoire.
Here are 14 reasons you might fall in love with ALDI:
1. You can get produce for 30-60% less than you can get it at Walmart.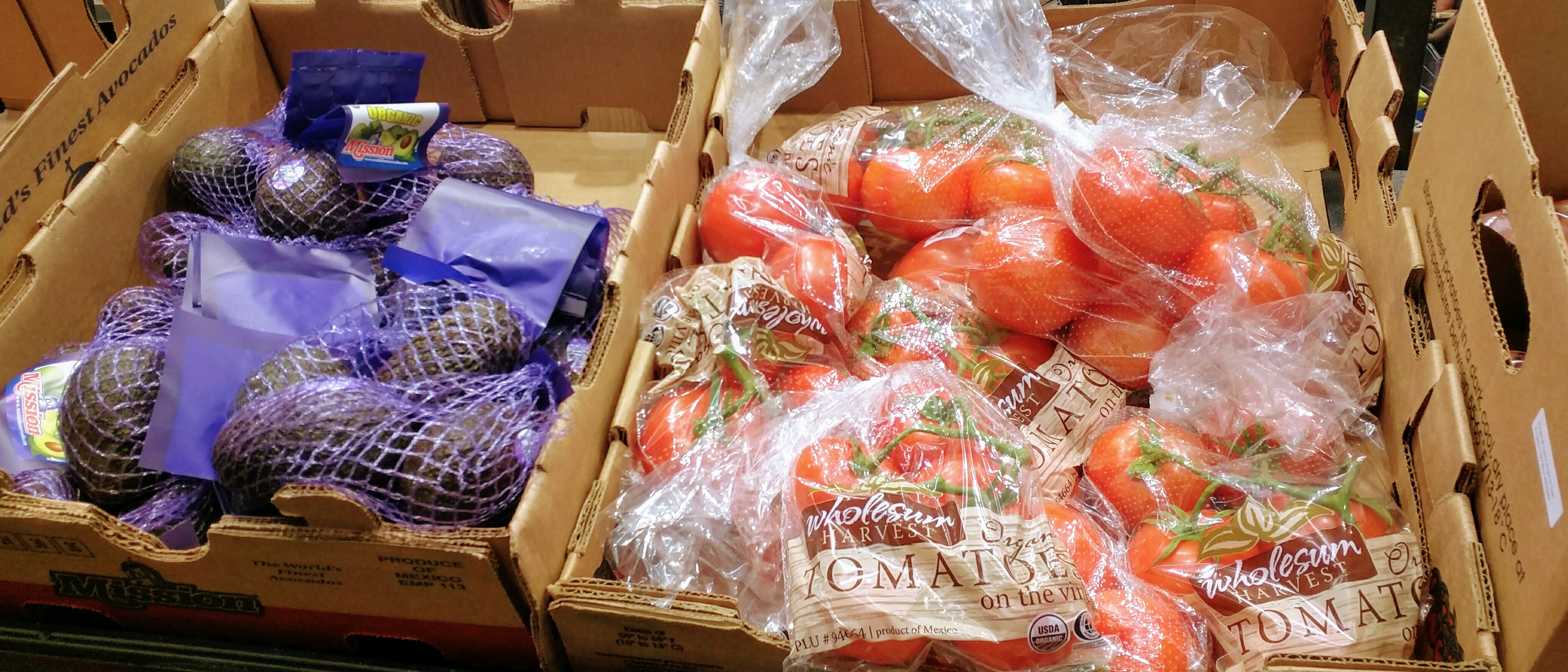 The small store format means fewer options than many grocery stores, but you can save big when you check ALDI for your produce needs first.
ALDI blueberries: $6.10 per pound
Walmart blueberries: $9.37 per pound
ALDI California Mandarins: $0.66 per pound
Walmart California Mandarins: $1.33 per pound
ALDI tomatoes on the vine: $0.89 per pound
Walmart tomatoes on the vine: $2.28 per pound
2. Cheap and natural meat. Need I say more?!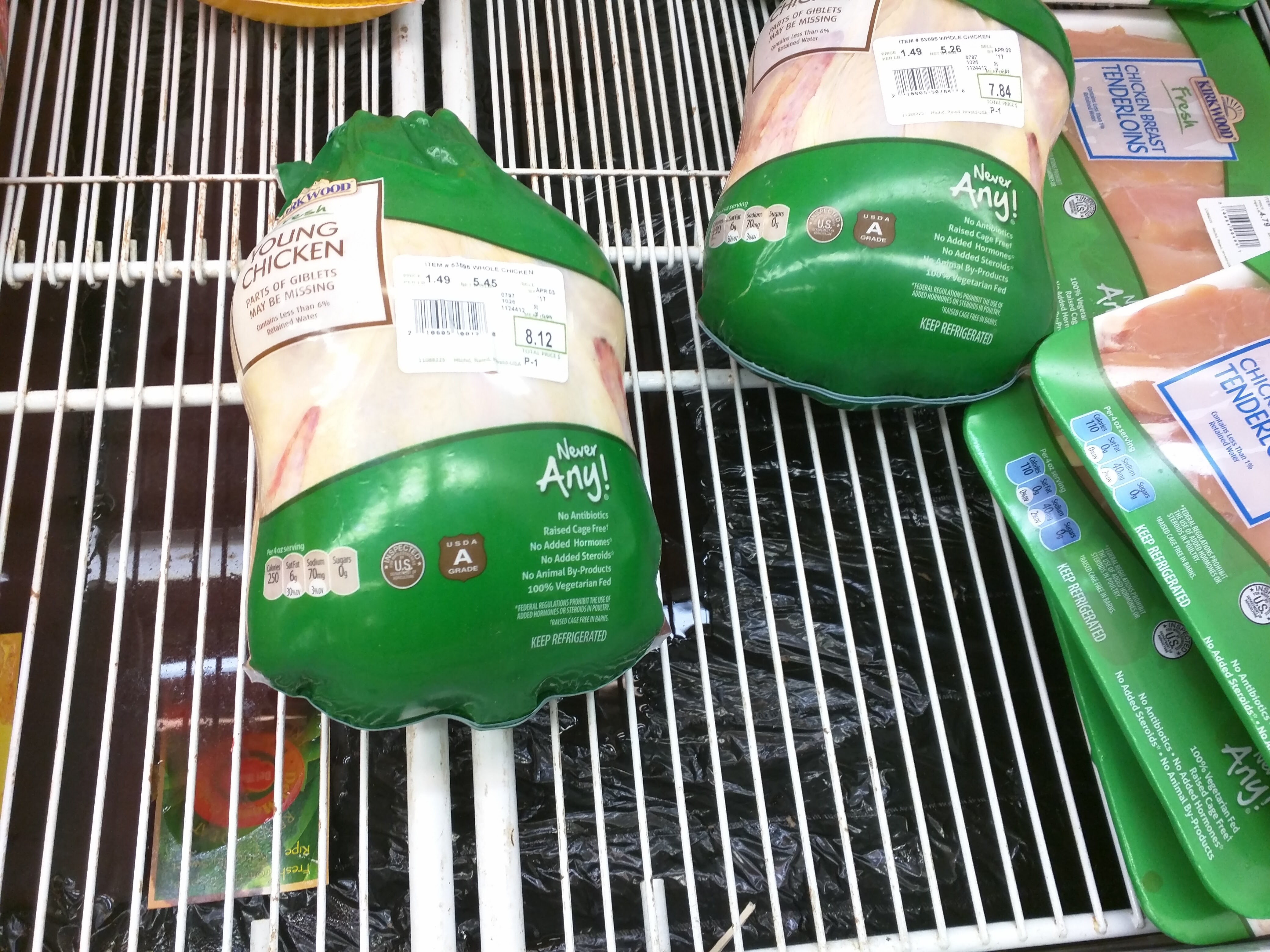 Save on natural meats with ALDI's Never Any! brands. These products never contain any hormones, antibiotics or animal by-products.
ALDI beats out Walmart every time. Look:
ALDI 73% lean ground beef: $1.79/lb
Walmart 73% lean ground beef: $4.07/lb
ALDI certified sustainable (MSC) wild caught salmon: $3.79/lb
Walmart sustainable salmon: $4.39/lb
ALDI pork shoulder roast: $2.49/lb
Walmart pork shoulder roast: $3.24/lb
ALDI tilapia fillets: $2.50/lb
Walmart tilapia fillets: $3.48/lb
3. You can shop local and organic foods for less money than you'd spend at Trader Joe's (or even Target).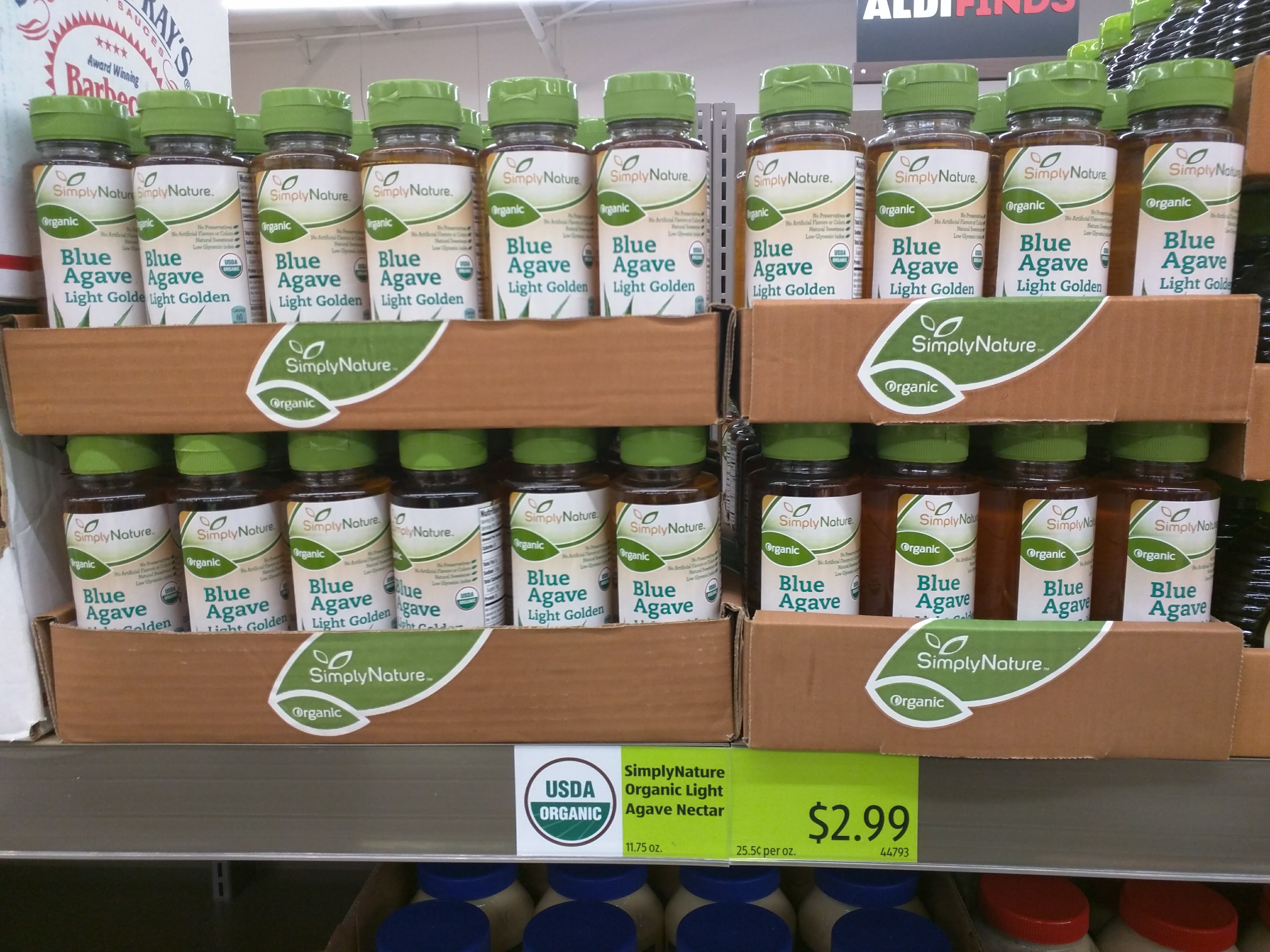 While they may not have as many organic products as Trader Joe's or Whole Foods, ALDI stocks a good variety of organic foods for a fraction of the cost. They also work with nearby farmers to provide local food options when available. Check it out:
ALDI SimplyNature Organic Light Agave Nectar: $0.34 per oz
Target SimplyBalanced Organic Agave Nectar Light: $0.38 per oz
ALDI SimplyNature Organic Wildflower Honey: $0.29 per oz
Trader Joe's organic raw honey: $0.81 per oz
ALDI organic grape tomatoes: $2.49 per pint
Trader Joe's organic grape tomatoes: $3.49 per pint
4. "ALDI Finds" offers limited-time deals on household goods.

ALDI carries a lot of random household goods from both ALDI generic and other brands.
Some of their best deals are listed under "ALDI Finds" (online or in your local flyer), and they're only available for a limited time.
A few recent highlights from ALDI Finds include:
WORKZONE 12 piece wrench set: $6.99
SOHL Furniture round storage ottoman: $39.99
8 oz. WD-40: $3.49 (Compare to $8.99 at Walmart!)
5. You can return any ALDI-brand item if you aren't satisfied.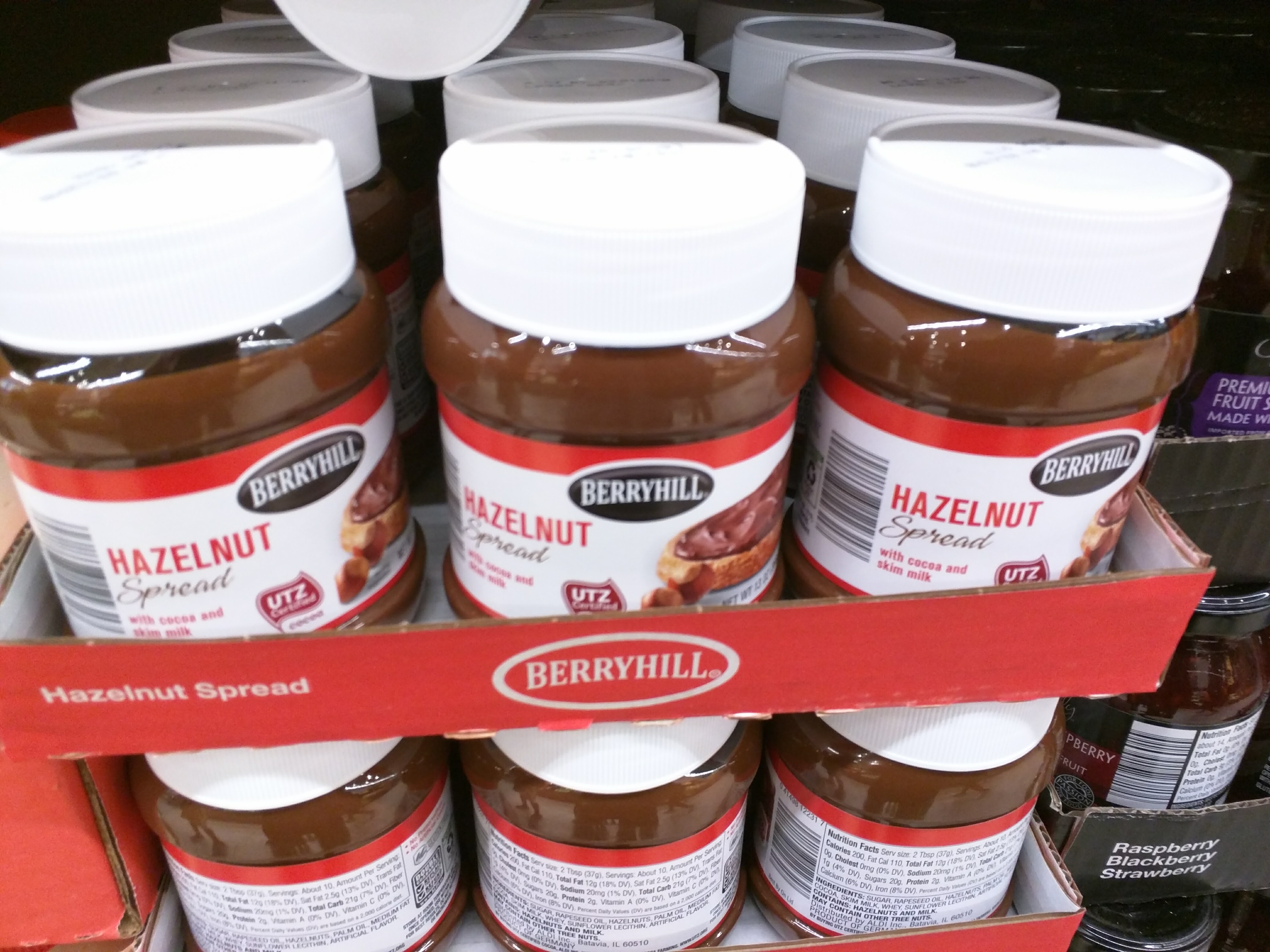 ALDI doesn't want you to worry about wasting your money when you try their off-brand generics, (Like Berry Hill Hazelnut Spread, AKA knock-off Nutella!), so they offer a double guarantee for their ALDI exclusive items.
If you aren't 100% satisfied, ALDI will refund your money and replace the item.
6. It's cheaper to buy for a gluten-free diet with liveGfree, ALDI's gluten-free line.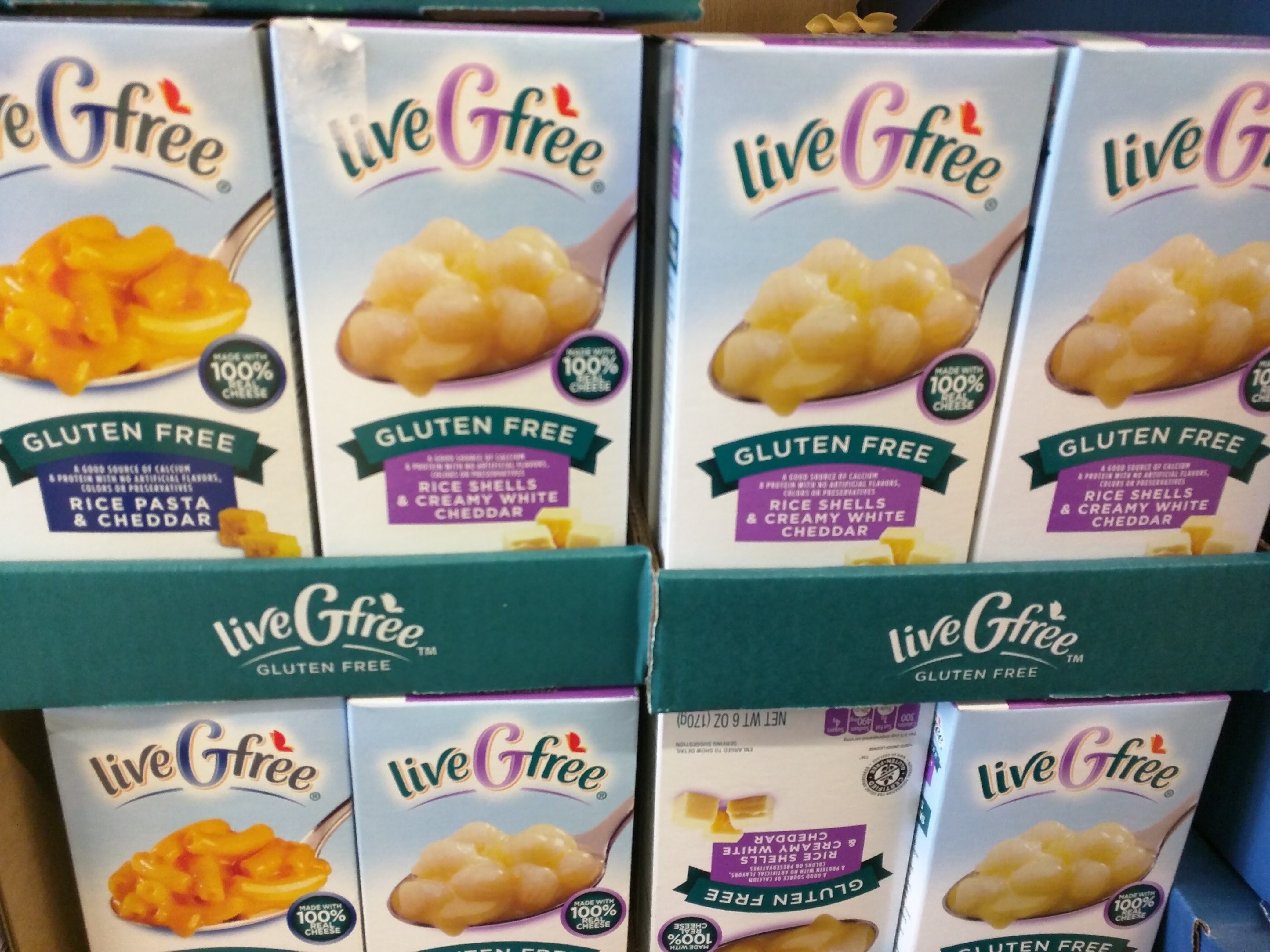 Gluten-free living can be crazy expensive.
If you're seeking gluten-free products, be sure to check out ALDI's low-cost selection of liveGfree items!
ALDI liveGfree gluten-free whole grain bread: $0.33 per oz
Trader Joe's gluten-free whole grain bread: $0.37 per oz
ALDI liveGfree gluten-free pancake mix: $0.17 per oz
Walmart Bisquick gluten-free pancake mix: $0.28 per oz
7. ALDI's Simply Nature line promises no "unnatural" ingredients.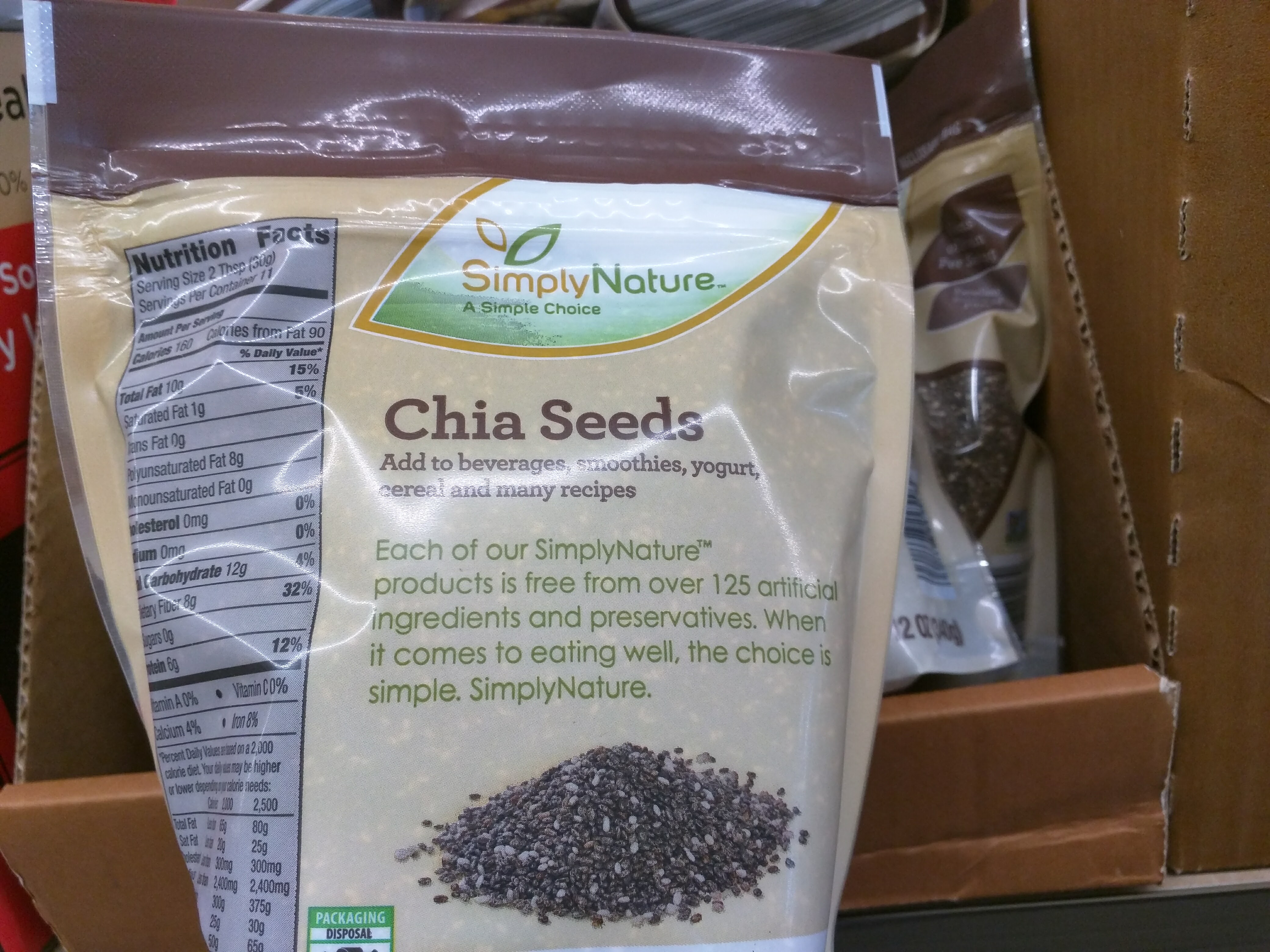 Buying generic doesn't mean buying foods full of high-fructose corn syrup and artificial colors.
To guarantee that none of these 125 undesirable ingredients are included in your food, just look for ALDI's Simply Nature label.
Guaranteed no:
High fructose corn syrup
Artificial colors
Artificial flavors
Antibiotics
rBGH
Talc
Transfatty acids
Parabens
Bleached flour
8. ALDI has killer alcohol prices.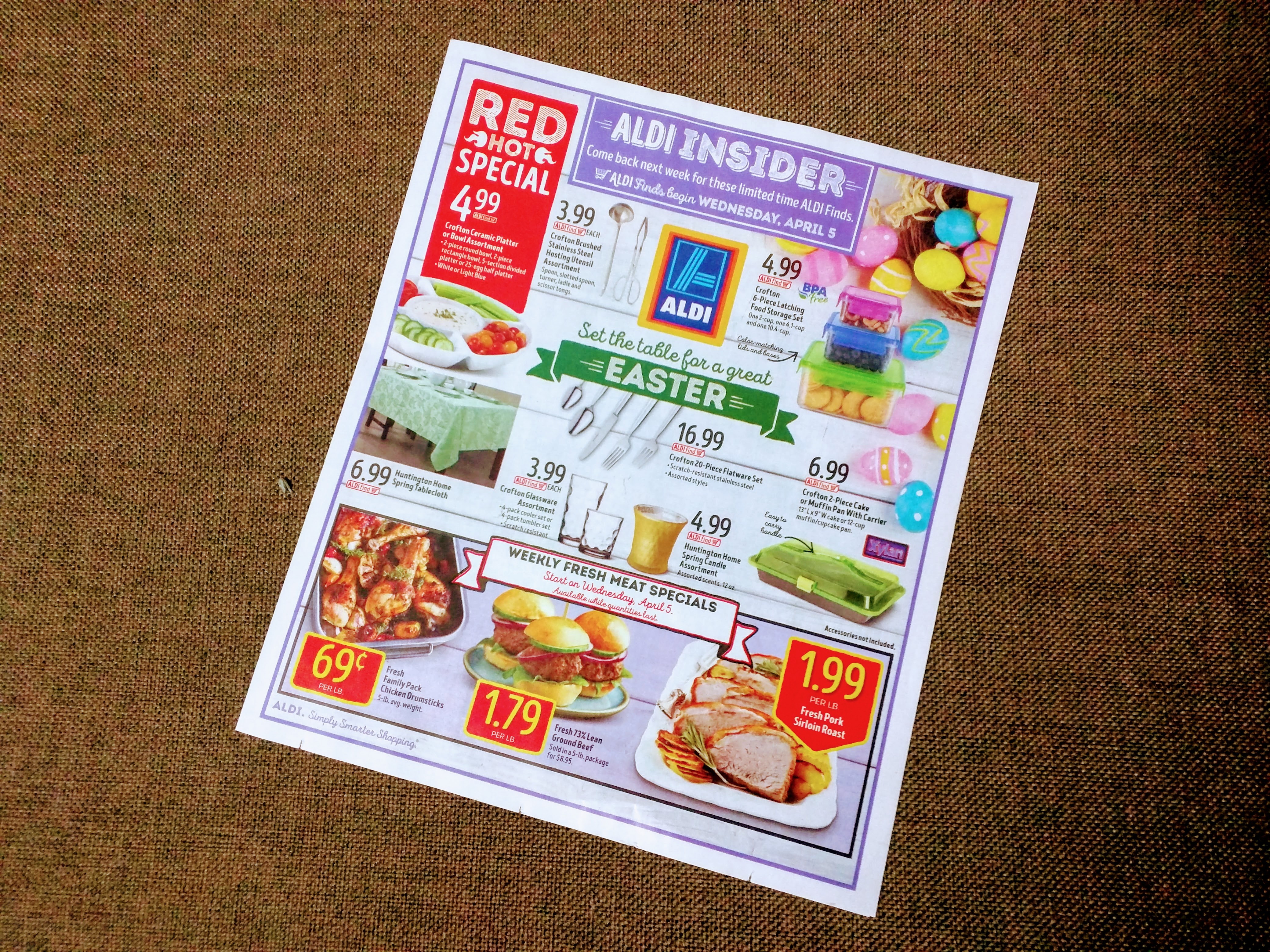 ALDI's alcohol selection includes tons of great-tasting generic brands at unbeatable prices like Winking Owl wines for $2.99/bottle.
9. Store-brand items are high quality and half the price of name brands.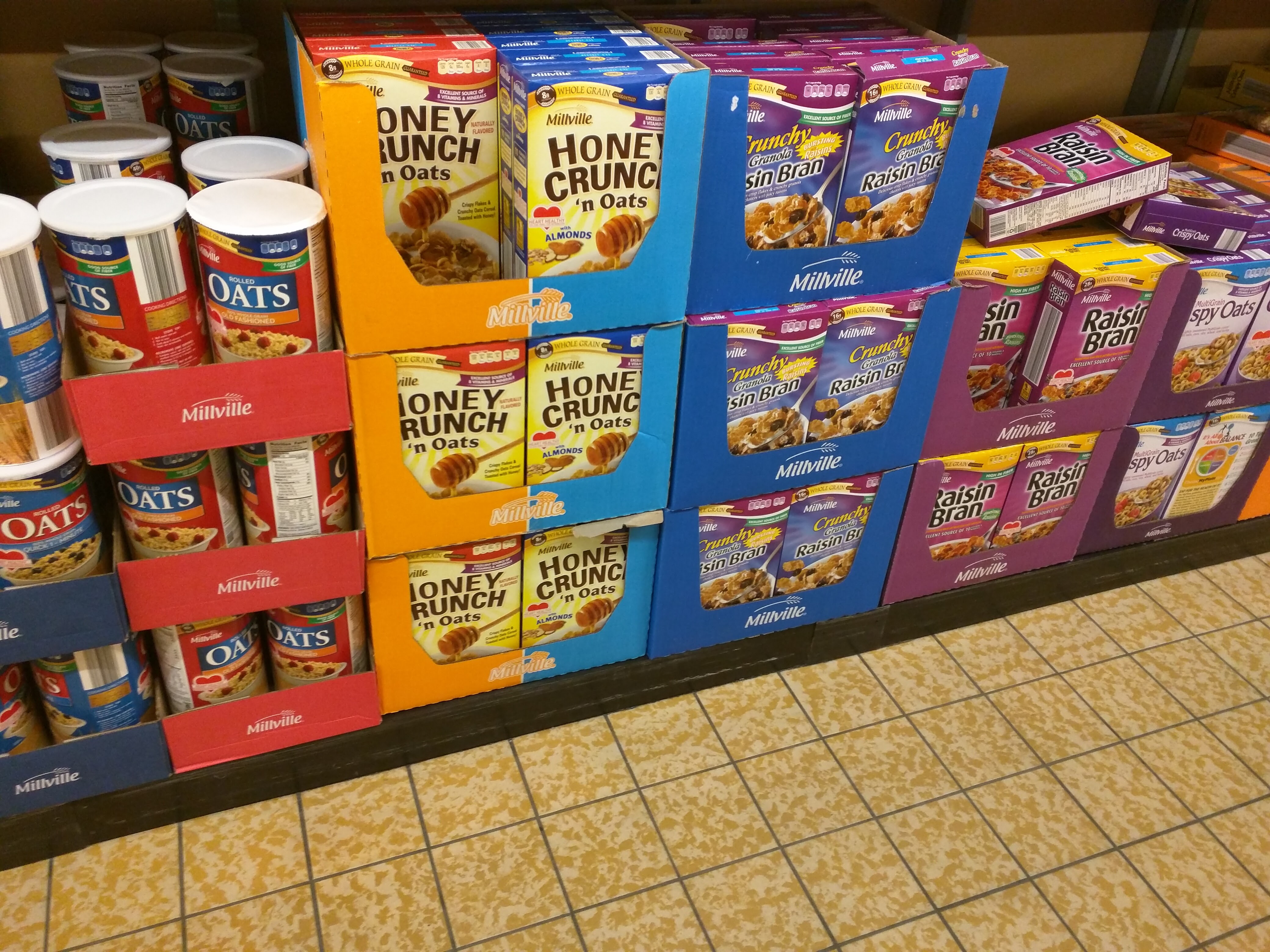 And what I mean is, you might not be able to tell the difference between ALDI generics and name brands.
90% of ALDI's products are exclusive generics that cost up to 50% less than national, name-brand products.
Packaging is similar to the brand-name option, and products often taste as good as, if not better than, their counterparts.
Check out these ALDI exclusive products:
SimplyNature organic quinoa: $2.99 ($0.19/oz)
Millville Crispy Oats (Like Cheerios): $1.69 ($0.12/oz)
Live Gfree gluten free macaroni and cheese: $1.19 ($0.20/oz)
10. You can trust ALDI's Little Journey line of baby products.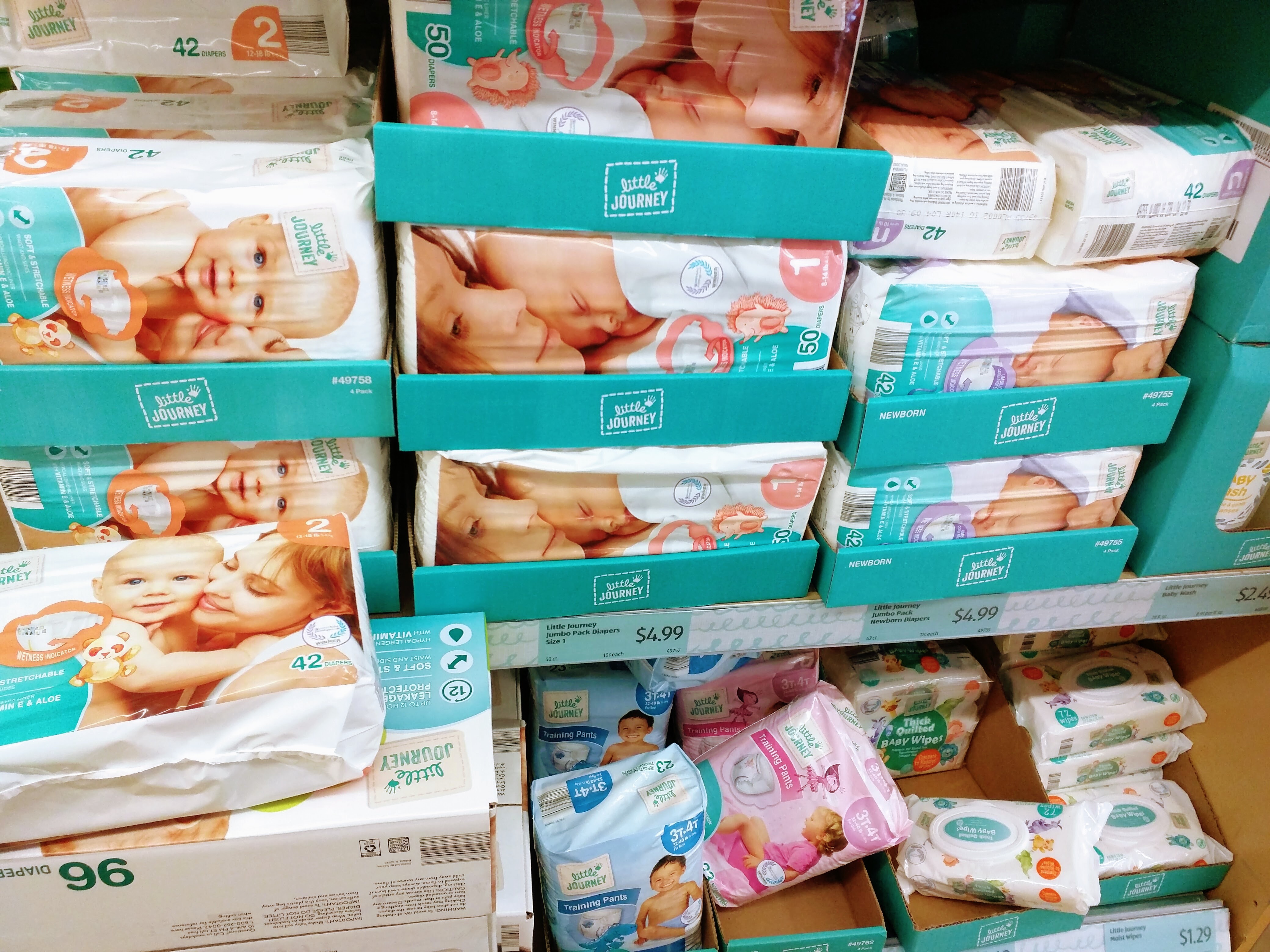 If you have one (or more!) in diapers, you can save big on baby essentials with ALDI's exclusive generic brand Little Journey.
These diapers and wipes are hypoallergenic, super cheap, and have great reviews online.
Little Journey diapers: $12.49/70 pack ($0.18/diaper)
Little Journey wipes: $3.49/216 pack ($0.016/wipe)
11. You can subscribe to ALDI's newsletter to stay on top of great deals.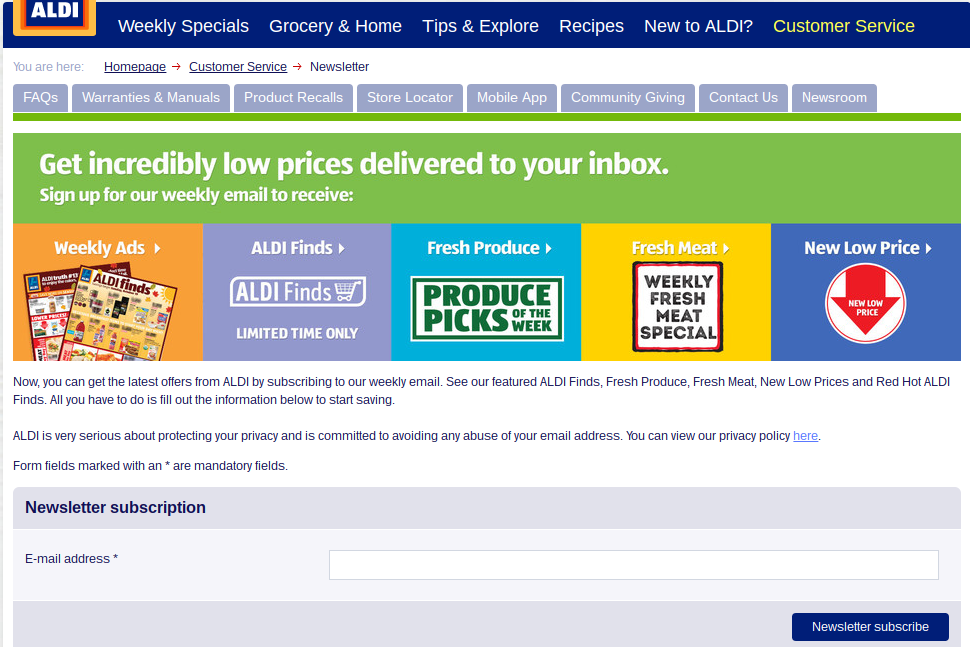 It's easy to stay on top of current deals and promotions with ALDI's newsletter.
Subscribe to get weekly deals delivered straight to your inbox. Ads are available well ahead of the promotion start dates, so you'll have plenty of time to organize your meal plan around their specials.
12. ALDI sells brand-name items for 20-40% less when available!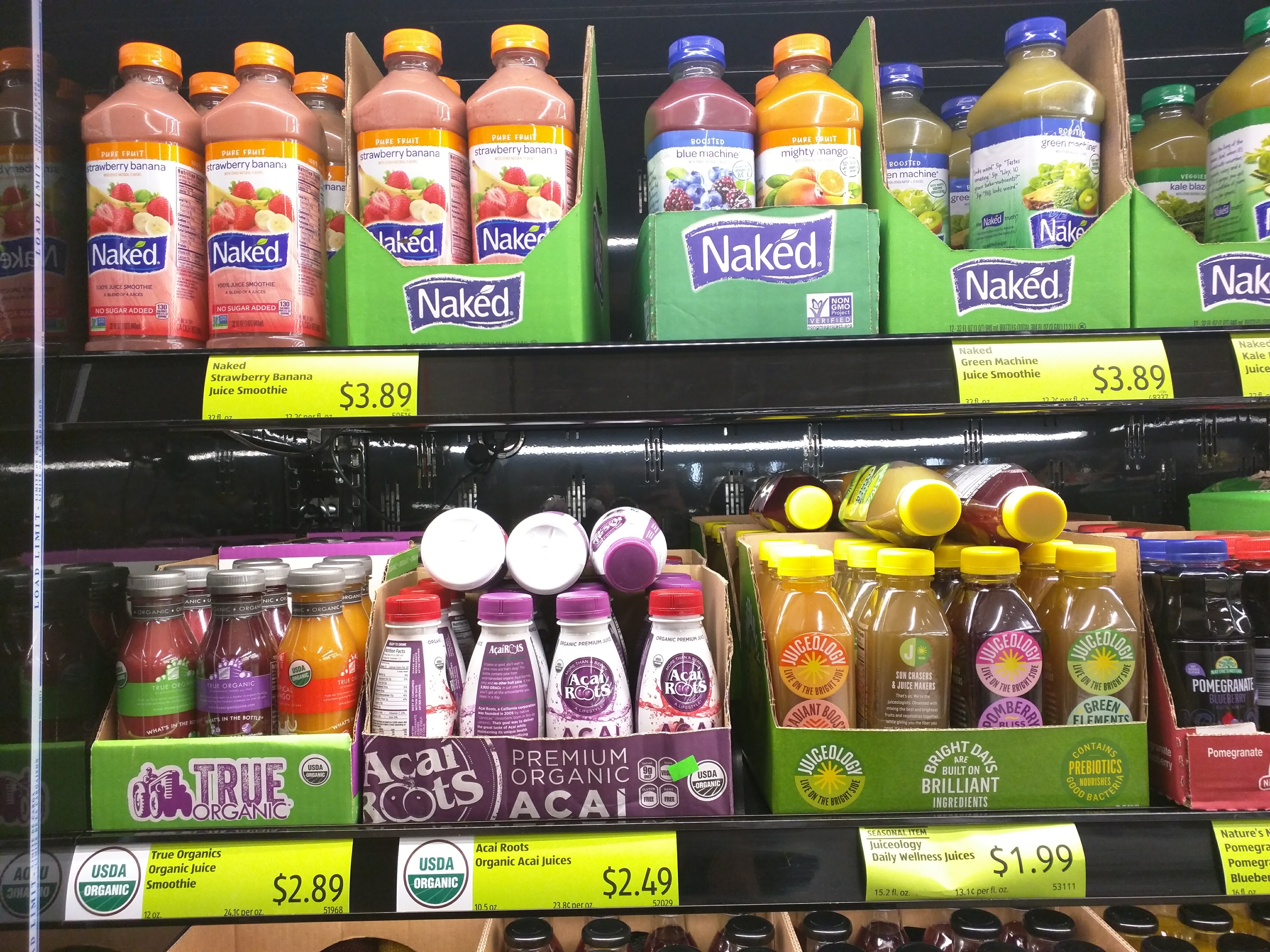 ALDI changes up their inventory on brand name items pretty frequently, so you can usually find some awesome deals on products you already buy.
Recently, I found a bunch of my favorite healthy drinks for crazy cheap. I got the 16.9oz Vita Coco cartons for $1.95 each ($2.25 at Walmart) and a 16oz GT's Kombucha for $2.99 ($3.69 at Target)!
My best random savings score? A 32 oz. Naked Smoothie for $3.89! I usually see those priced at $5-$7, you guys!
13. Your car won't get hit by shopping carts in the parking lot.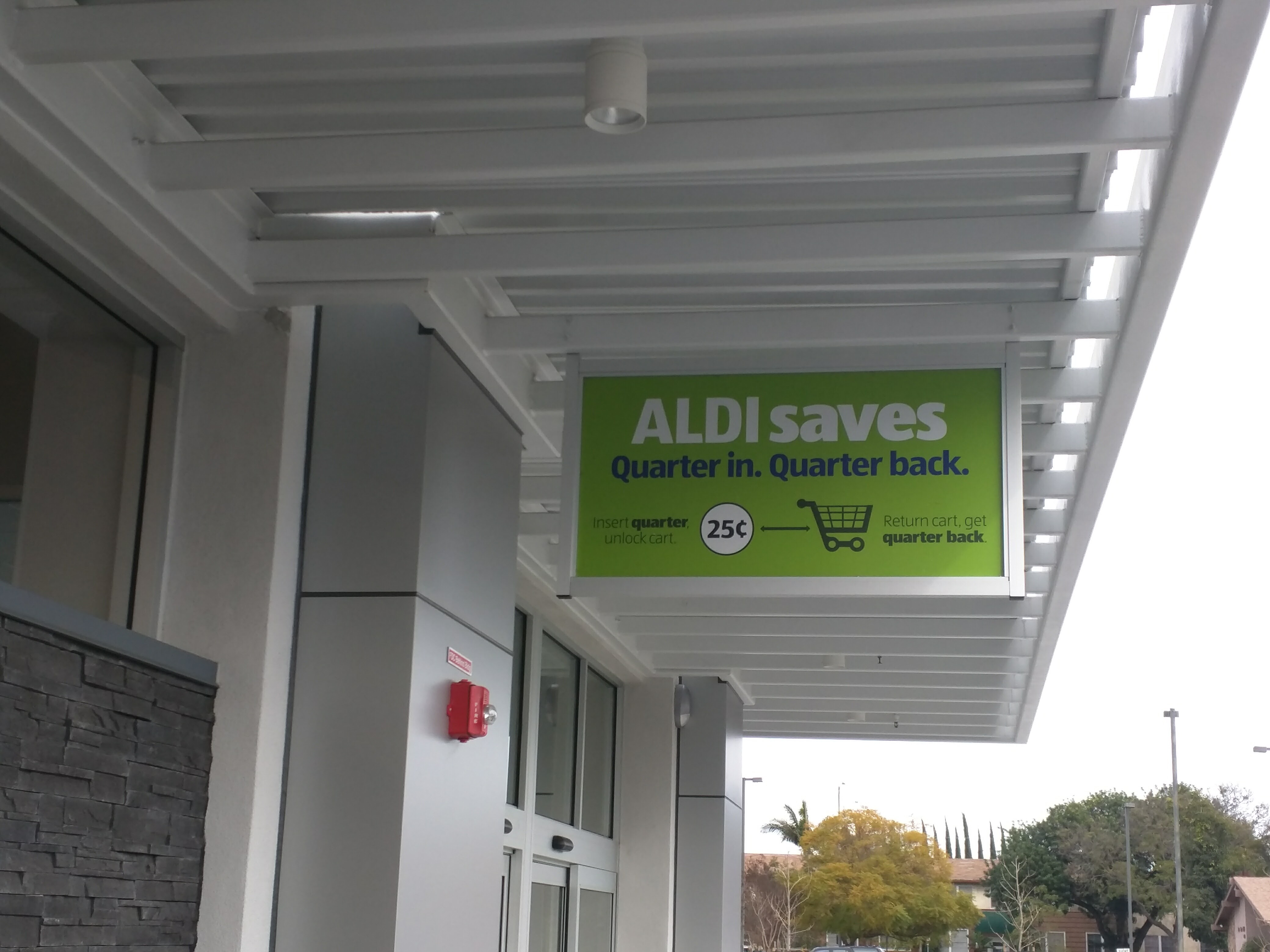 ALDI cuts labor and theft costs by charging you $0.25 to release a cart and refunding the quarter when you return the cart to the corral.
14. ALDI aims to be green with a "bring your own bag" policy.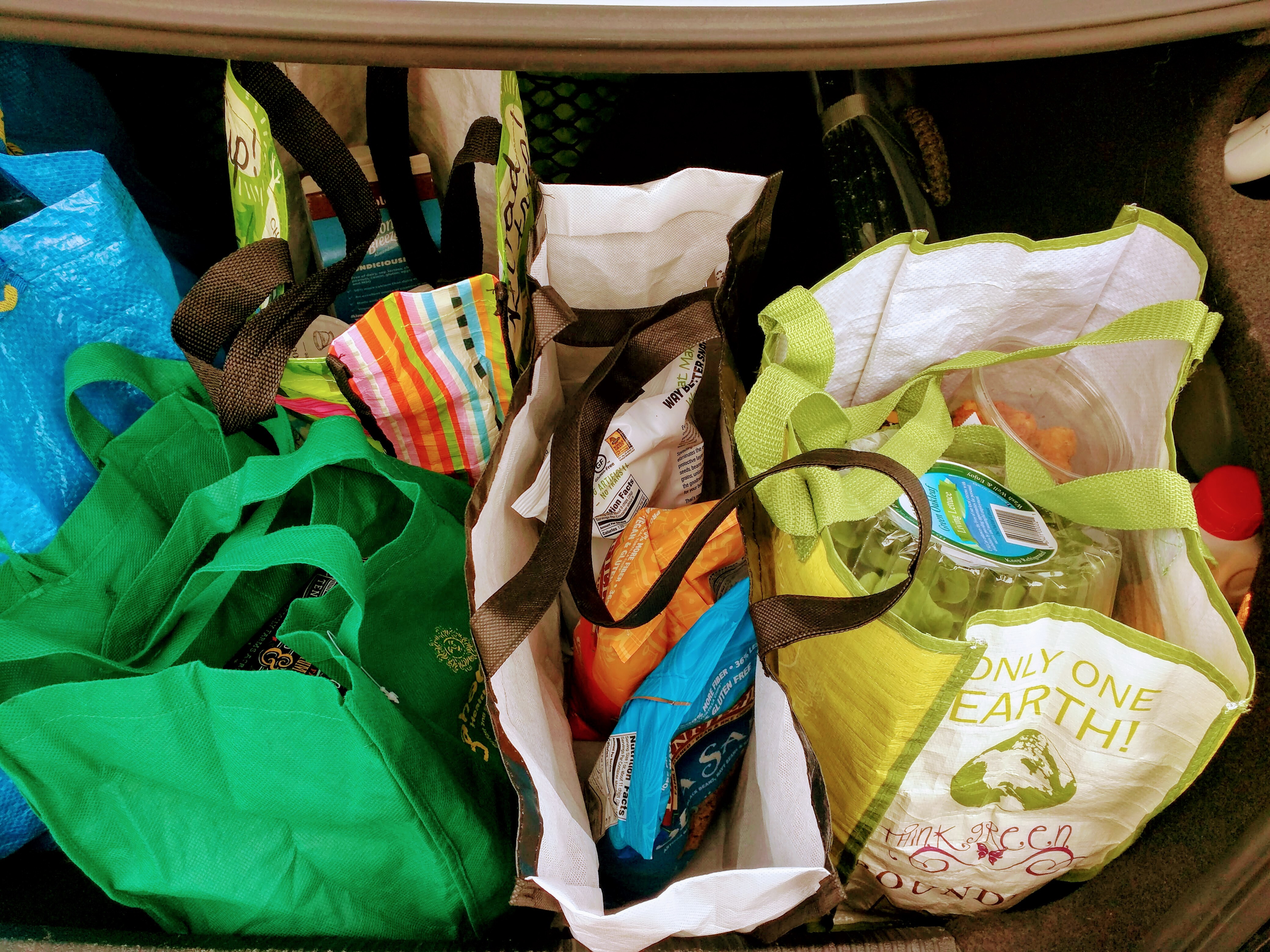 ALDI keeps prices and environmental impact low by not offering disposable bags. Bring your own reusables, or purchase them at checkout.