We're smack dab in the middle of cold, flu, and Covid season — and the government is once again giving away free at-home Covid tests.
Although you're once again able to get four free at-home Covid tests from COVIDTests.gov, chances are, you might have some of the free tests lying around the house from previous giveaways. Don't throw those out just yet! The government has recalibrated the expiration dates on those, meaning they could last you a little longer.
Find out how you can order the four free Covid tests to be shipped to your house, and what other resources are available for free or cheap at-home Covid tests.
(Stay up to speed on all your shopping questions by downloading the KCL app.)
Each household can get four free Covid testing kits starting Nov. 20, 2023.
Just in time to see families get together and share germs, the government — via the US Postal Service — is giving four free tests to each household starting Nov. 20, 2023. This round of free tests will start shipping on Monday, Nov. 27, 2023.
To order your free tests starting Nov. 20:
Go to special.USPS.com/testkits or covidtests.gov, or call (800) 232-0233 to order by phone.
Enter your contact details and address information.
Click Check Out Now.
Verify all the information entered is accurate and click Place My Order.
All orders will be sent via First Class Package Service in 2-3 days.
Your at-home Covid test kits might have an extended expiration date.
Don't throw away your expired at-home Covid test yet — the FDA might have changed the expiration date.
The FDA says not to use expired Covid tests because the test results can be inaccurate — indicating that you don't have the virus when you do, and vice versa. But the FDA can extend the shelf life of at-home Covid tests after they've gone through more analysis.
If the expiration date on your test is extended, the test manufacturer may send a notice to the email they have on file. But if you don't get one, or if you're generally curious, you can check the List of Authorized At-Home OTC Covid-19 Diagnostic Tests to see if the date has changed. Just the expiration column to check the date.
There are still plenty of places offering free or low-cost Covid testing.
Don't panic — there are still a lot of resources out there for free in-person Covid testing. Select pharmacies, health, and community centers still offer on-site Covid testing at no cost — even for uninsured people.
To find a Covid testing center near you, go to the U.S. Department of Health & Human Services website and enter your state. But lots of these pharmacies offer free or low-cost testing:
Walgreens
Rite-Aid
CVS
Walmart (Quest Diagnostics)
You can find at-home Covid tests for less than $18 apiece at Amazon and Walmart.
If you buy at-home Covid tests, you won't have to break the bank (many at-home tests are FSA and HSA eligible). You can find tests for under $18 at Amazon and Walmart.
At-Home Covid Testing Kits at Amazon:
At-Home Covid Testing Kits at Walmart:
Shipping:
Free for Walmart+ members with orders of $35+
Shipping:
Free for Walmart+ members with orders of $35+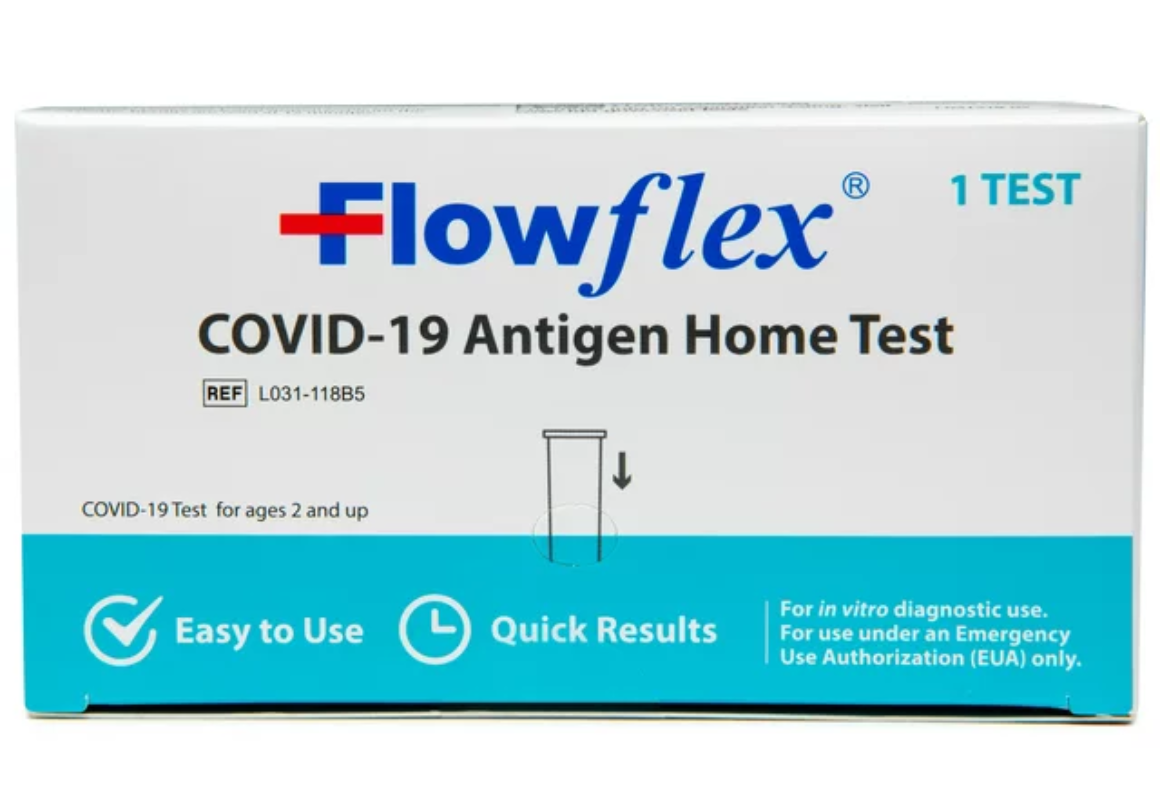 Shipping:
Free for Walmart+ members with orders of $35+
If you have health insurance, you can get reimbursed up to $12 per individual test for up to eight tests per month, according to
the Centers for Medicare & Medicaid Services website
.
Make sure you're not using Ellume's Covid test — it's been recalled by the FDA.
Ellume is an Australian-based health company, and their Covid tests were recalled in October 2021 because, according to the FDA, Ellume's Covid tests had too many false positive test results.
If you have an Ellume test you bought prior to the product recall, the FDA's instructions are to find the "lot number," which is on the sticker on the side of the Ellume test carton. You can find a list of recalled lot numbers here — if the number on your carton is a match, don't use it.