You may not have considered it before, but Black Friday is a great time to replace or refresh your stash of bath towels. If you've been in denial about getting rid of towels that have seen better days, Black Friday is the ideal time to save up to 70% on plush bath and face towels. Keep in mind that high quality, super plush bath towels can run at least $50. Yikes.
For some people, the holidays are synonymous with having family and friends in your home. When the time comes to ready your house for an onslaught of visitors, I find that it's also a great time for an organization overhaul.
In 2022, we saw early Black Friday deals on towels roll in fast and furious, but they're trickling in slowly for 2023. Below you'll find the best stores to snag towel deals, what prices caught our eye in 2022, and some Black Friday towel deals that you can shop for now. Trust me, you don't have to shop at any fancy department stores to find good deals.
For easy access to all of our up-to-the-minute info, bookmark our Home Deals page to track the latest deals on all things bath and bedding.
Text SAVE to 57299 and receive real-time text alerts when Black Friday deals go live.
Towel Deals to Shop Now: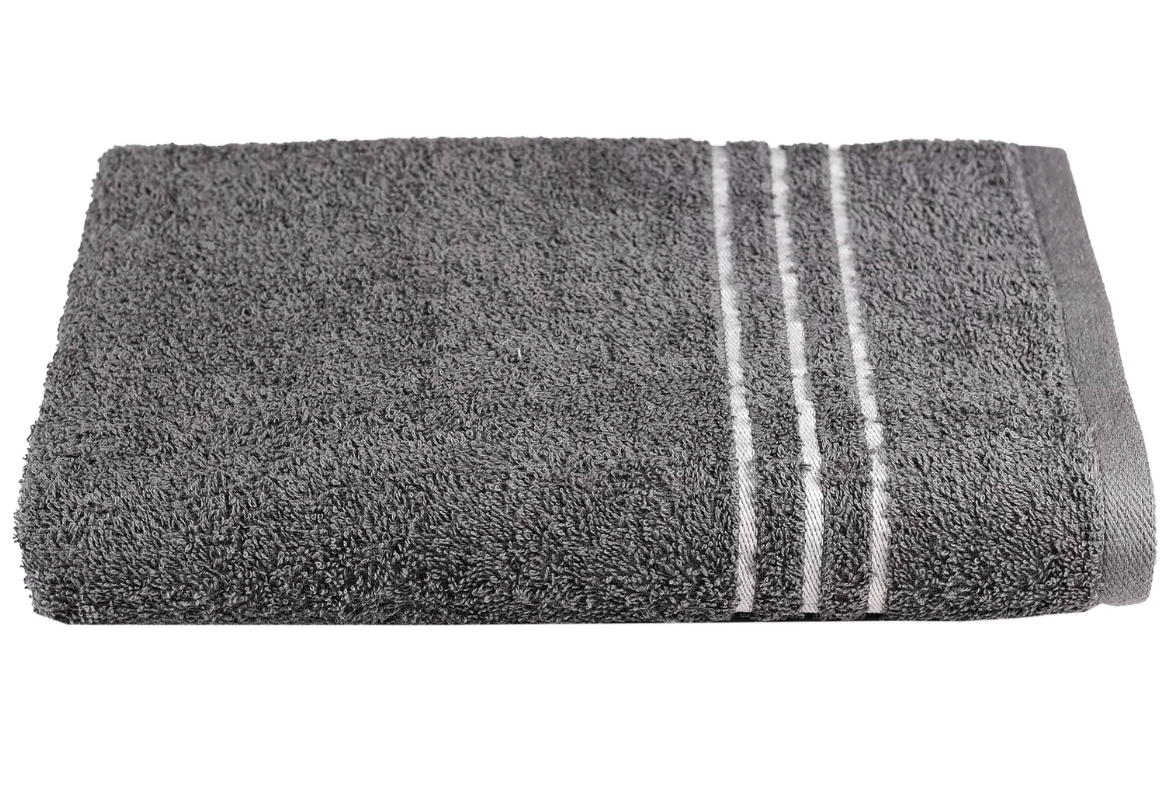 Shipping:
Free with Walmart+ or on orders of $35+
When will I start seeing Black Friday deals?
For 2023, I'm starting to see early deals on towels as of mid-November. Last year, most department and Big Box stores started dropping early Black Friday deals at the beginning of November, so I expect to see more deals soon.
But, if you miss towel sales on Black Friday, some stores have even better sales on Cyber Monday, which is the Monday after Thanksgiving (Nov. 27, 2023). JCPenney has had bath towels on sale for only $5.99, originally $10, on Cyber Monday. But the savings didn't stop there. With their promo code at checkout, each towel was just $3.59. Since JCPenney normally offers extra discounts year-round, I expect to see these same ways to save during this holiday season.
Tip: If you're gonna buy towels on Black Friday, don't settle for less than 50% – 80% savings.
What were the best deals from last year's Black Friday sale?
Towel deals were abundant and stores were competing for shoppers' dollars. Most sales were both in store and online. Here are a few standout deals from 2022:
Walmart
If you were looking for an inexpensive, no frills option, Walmart had basic bath towels for just $2 each.
JCPenney
JCPenney offered 64% off quick-drying bath towels. They were marked down to just $4.99, regularly priced at $14.
Kohl's
On Black Friday, Kohl's gave shoppers coupon codes for an extra 15% off at checkout. After Black Friday, discounts got even better with the chance to apply a 20% off coupon to get their best-selling The Big One bath towels for only $3.19 each, compared to $3.39 on Black Friday (reg. $4.99).
And if you wanted to buy 13 towels, Kohl's Rewards Members could stack a $10 off $50 deal with the 20% off coupon. Meaning their best-selling towels were just $2.58 each, nearly 50% off.
Macy's
I know I said you didn't have to shop department stores, but you won't want to miss this one. Macy's early access sale gave us Sunham Bath Towels selling for just $2.79, which was a whopping 72% off (regularly $10.00). Tommy Hilfiger bath towels were discounted by 72%, making each towel $4.99 each.
Tip: With their Black Friday coupons, sales, and Kohl's Cash, you can score some huge towel deals and buy enough to give some as gifts or housewarming presents this year.
What stores had the best Black Friday towel deals in 2022?
Based on Black Friday sales in 2022, you'll want to keep an eye on Black Friday towel deals at JCPenney, Macy's, Kohl's, and Amazon. The department stores were truly the places to be last year in terms of linens. I predict that the same will be true in 2023.
In 2022, we spotted these Black Friday towel deals:
Black Friday Towel Deals at Kohl's in 2022
Black Friday Towel Deals at Bed Bath & Beyond in 2022
Black Friday Towel Deals at Macy's in 2022
Black Friday Towel Deals at JCPenney in 2022
Black Friday Towel Deals at Walmart in 2022
Black Friday Towel Deals at Amazon in 2022
Don't feel like shopping at a department store? No problem — Walmart and Target are reliable for dropping prices on towels during their early Black Friday sales.
Related: Everything you need to know about the 2023 Kohl's Black Friday Sale.