We're reader-supported and only partner with brands we trust. When you buy through links on our site we may receive a small commission at no extra cost to you. Learn More. Product prices and availability are accurate as of the date and time indicated and are subject to change.
For the first time ever, you can buy official Disney princess American Girl Dolls. In collaboration with Disney's 100th anniversary celebration, they're partnering with the American Girl brand to create three magical new dolls. There's limited stock, and they're available right now! So if you have or know a Rapunzel, Belle, or Jasmine fan, you'll want to act quickly. Though brace yourself for sticker shock: these beauties are $300 a pop.
Here's everything you need to know, including how to get your hands on one and all the American Girl Rewards program details to help you save.
For more money-saving hacks and all the best deals, download the KCL app or text HACKS to 57299.
There are three Disney princess American Girl dolls: Rapunzel, Belle, and Jasmine.
This week, American Girl released three Disney princess dolls: Rapunzel, Belle, and Jasmine. Each doll comes with a full costume, including a dress (covered in real Swarovski crystals!), shoes, and accessories.
The dolls are part of the Collector Series, which means they're limited edition and only available to American Girl Rewards members through the American Girl site. And because they're part of this series, they are more expensive than regular dolls. The Disney dolls are $300 each. (For reference, the classic Josefina doll retails for $115.)
Act fast, because there is a limited number of each doll available. American Girl themselves confirmed in a Facebook comment that only 4,000 of each princess were made. Also important: all the dolls are final sale.
RELATED: 7 Free Things Your American Girl Fan Will Love
Find the dolls on AmericanGirl.com through an exclusive link. Some are already on backorder!
The dolls were first released this week to American Girl Rewards members, but they're now available to everyone. Just note that you need to create an AG Rewards account in order to access the shop links.
Don't worry, it's free to be a member (and there's not a lot of "free" in the American Girl world so embrace the rewards program). You'll need to provide an email address, phone number, and birthdate to create an account.
Note that the dolls don't show up on the regular website, even if you're logged in as a rewards member. You can only purchase them from this Rewards Member Exclusive link.
Some users have reported getting a backorder notification at checkout. One purchaser said they received a backorder notification saying their doll would ship in January, but when they called American Girl to double-check they were told the backordered dolls will ship in September.
Top Tier (Berry) rewards members had exclusive early access to the dolls.
If you've been waiting for the release of these dolls, you might have seen that some people got early access to them. That's kind of a big deal since there are limited numbers of each doll. Berry members (which is the top tier of the AG Rewards program) received early access on July 31, before the dolls became available to all rewards members on Aug. 1.
The AG Rewards program has three tiers: Silver, Gold, and Berry. The Berry tier is achieved by spending at least $500 in qualifying merchandise within a 12-month period. So, American Girl customers who have spent the most over the last year were first in line for the new Disney dolls.
How to Save at American Girl
Because the Disney princess dolls are part of the Collector Series and are limited edition, you won't find any discounts for Rapunzel, Belle, or Jasmine. But there are a few ways you can save money at American Girl.
When you sign up for the AG Rewards program, you'll receive $10 off for every 200 points earned. That means the points you earn by buying a Disney doll can help you save money on future American Girl purchases.
At the Silver level (which is the lowest tier of the rewards program), you earn 1 point for every dollar. Gold level members (those who have spent $250 in 12 months) earn 1.25 points per dollar, and Berry tier members earn 1.5 points per dollar.
When you sign up for the rewards program, you'll also receive special offers via email. (Although, again, it's very unlikely that any of the Collector dolls will ever go on sale).
Shop these cheaper Disney ILY 4Ever alternatives at Target.
Prices don't go more than $50, which is already 80% cheaper than the American Girl doll version.
As low as
$33.74
$34.99
(4% Off)
MOBILE COUPONS NEEDED
5% off - Target RedCard Savings
Shipping:
Free with RedCard or on orders of $35+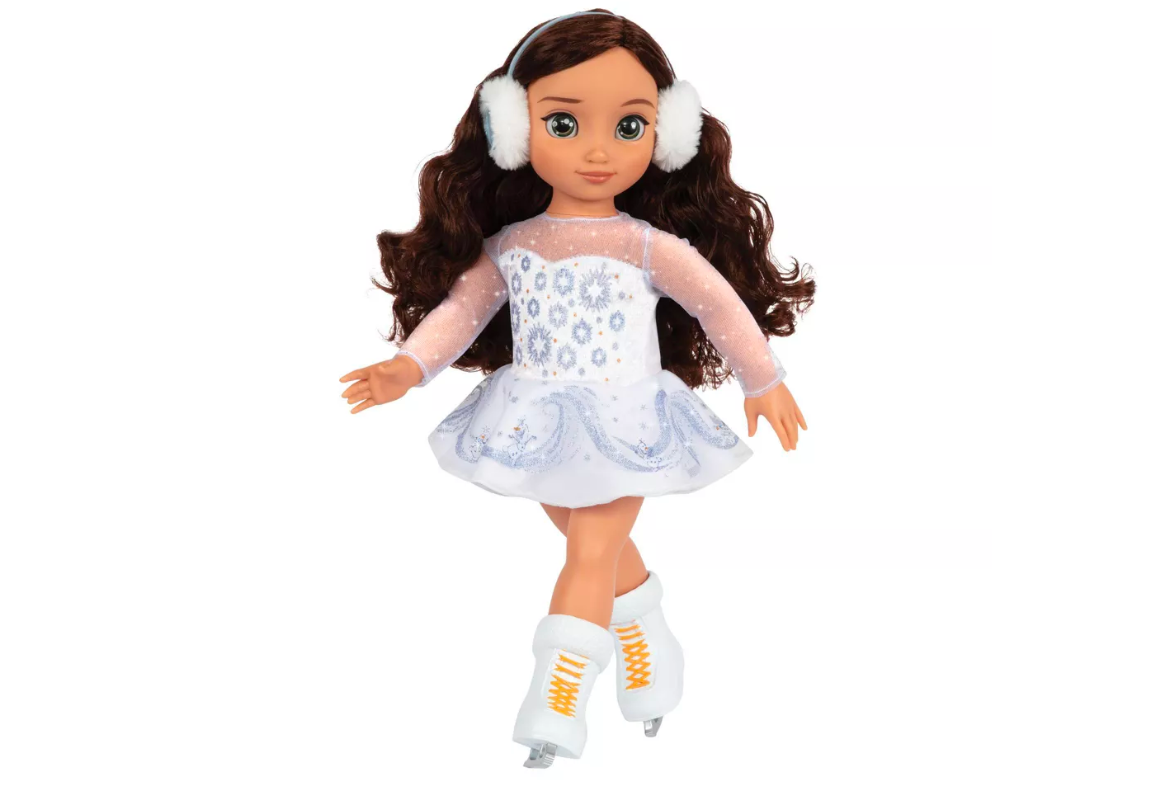 As low as
$33.74
$34.99
(4% Off)
MOBILE COUPONS NEEDED
5% off - Target RedCard Savings
Shipping:
Free with RedCard or on orders of $35+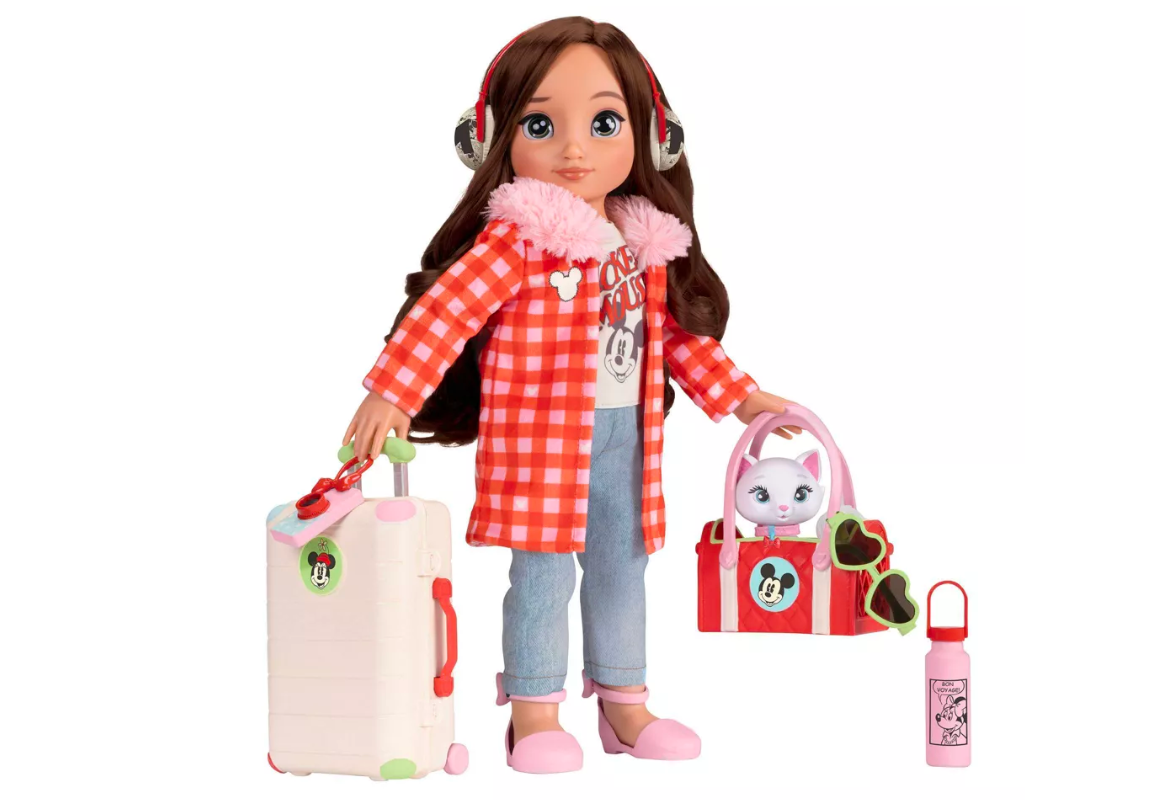 As low as
$47.49
$49.99
(5% Off)
MOBILE COUPONS NEEDED
5% off - Target RedCard Savings
Shipping:
Free with RedCard or on orders of $35+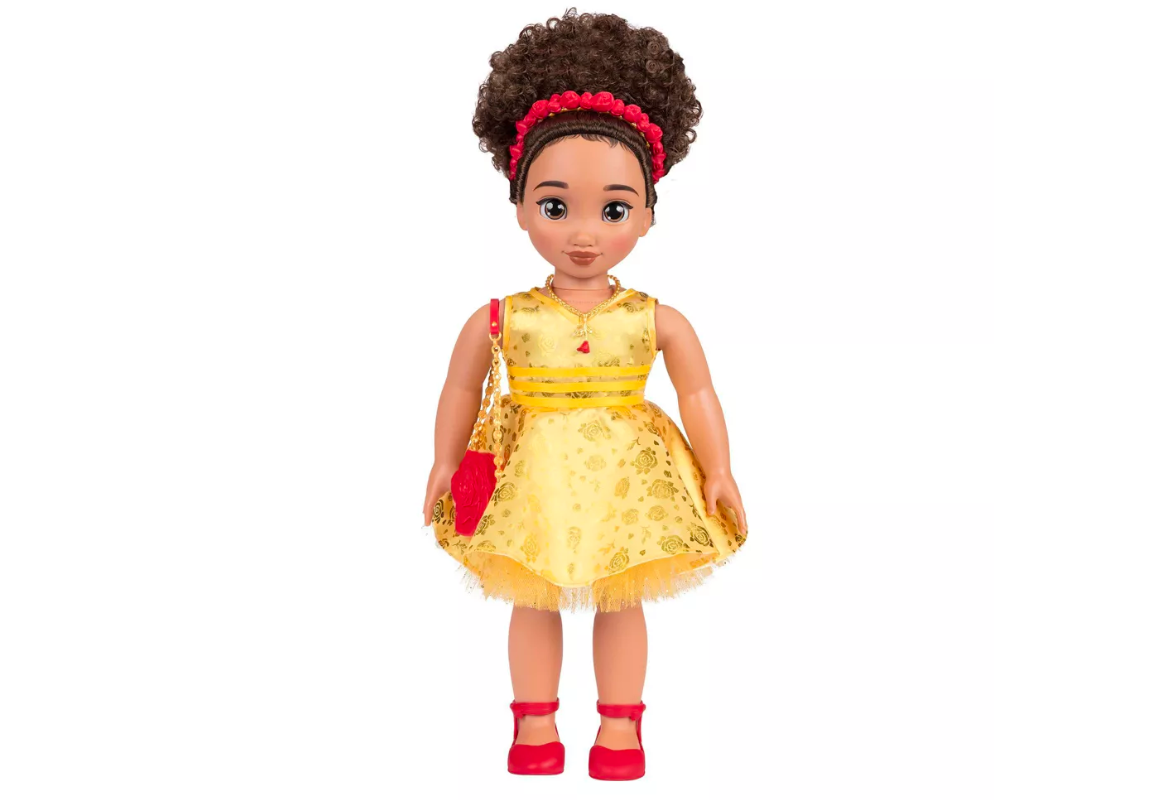 As low as
$33.74
$34.99
(4% Off)
MOBILE COUPONS NEEDED
5% off - Target RedCard Savings
Shipping:
Free with RedCard or on orders of $35+