Let's be honest. Nintendo deals are hard to come by, ESPECIALLY on consoles. So let's make sure you're getting the best possible deal as you're purchasing Nintendo products.
Also, be sure to check KCL's Nintendo deals page to find all the best prices on Nintendo products.
1. Shop the best Nintendo console and game bundles during Black Friday.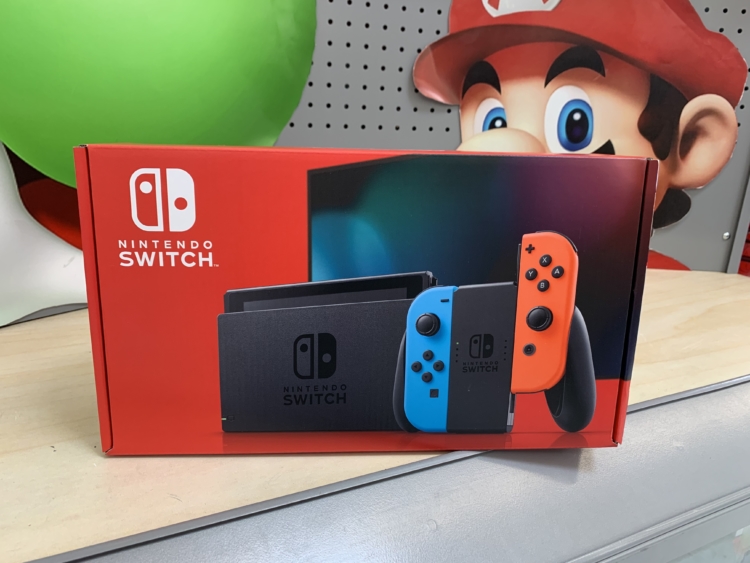 Nintendo doesn't tend to have any crazy coupon or discount deals on consoles during Black Friday. Instead, they make the deals hot by bundling up packages and selling them for the price of just the console. For example, for 2019 you can get the Nintendo Switch with Mario Kart 8 Deluxe bundle for $299.99 (Nintendo Switch normal retail price $299) at Target. The game on its own retails for $59.99 so you're basically getting it free.
Keep an eye out for Black Friday deals on the Nintendo Switch or Switch Lite with either of these two games: Starlink: Battle for Atlas and Pokémon Sword and Pokémon Shield.
Kohl's is a great place to shop for Nintendo. This year, Kohl's is selling the Nintendo Switch Console with a Carrying Case and Controller Charging Dock for $319.99 (reg. $349.99) and you earn $90 in Kohl's Cash and $15 in Yes2You Rewards.
TIP: Occasionally you can also find deals for bundles outside of Black Friday. For example, I found a deal for $10 off a Nintendo 2DS Super Mario Bros. 2 Bundle on sale for $69.96, down from the original price of $79.99.
2. Shop Nintendo from stores with great return policies.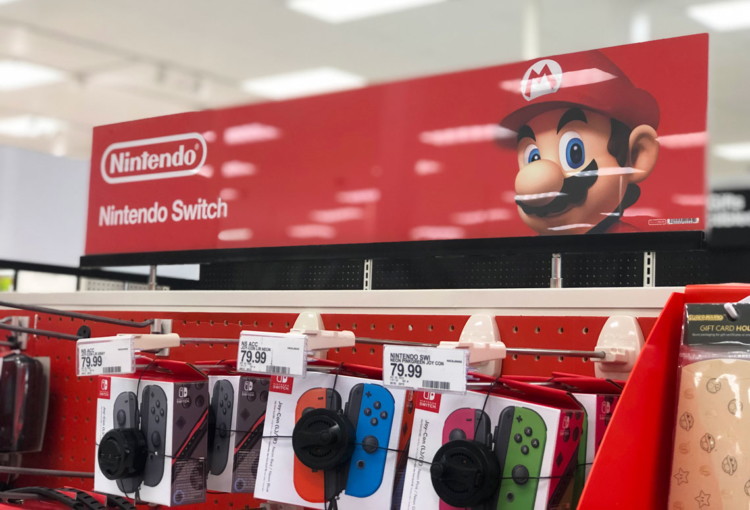 Always buy electronics from stores or sites with great return policies. Let me tell you now, physical stores tend to be better as you don't have to pay return shipping.
Target has a generous 30-day return policy on electronics. However, purchases made between Nov. 1 and Dec. 25 can be returned up to 30 days after Dec. 26, extending that window into January of the following year.
Costco has a great 90-day return policy all year; however, their gaming selection isn't the best.
3. Download the KCL app and set up notifications for Nintendo.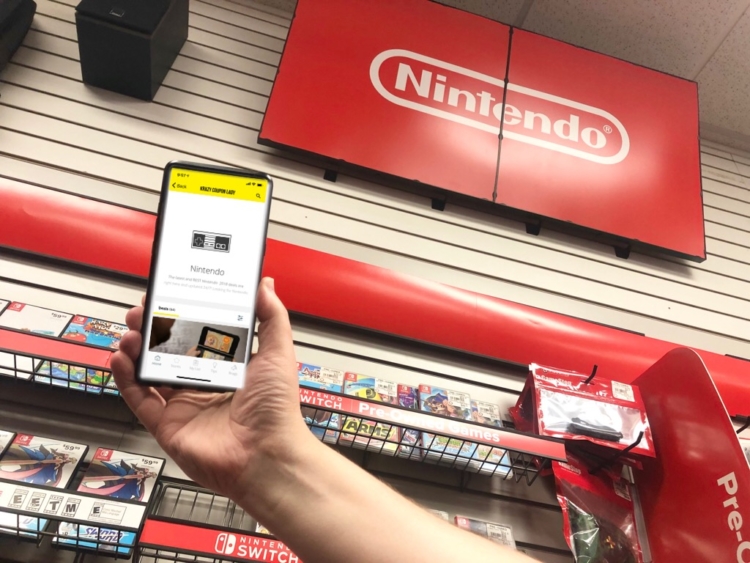 Once you install the KCL app, you'll be prompted to select any brand names or categories you'd like to be notified of when a new deal pops up. Make sure to select Nintendo and we'll send you all the best deals on any games or consoles we find.
4. Use the Target REDcard to get early access to Black Friday deals and 5% off.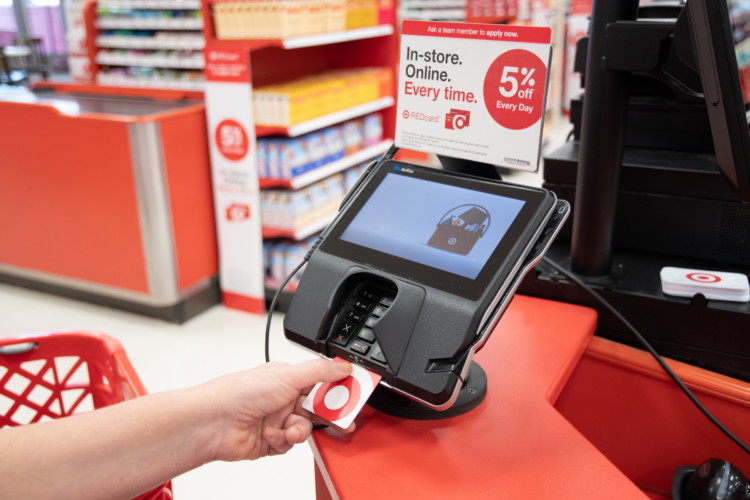 REDcard holders will get early access to special deals and offers for Black Friday which includes Nintendo bundles and games, which is great as they tend to sell out super fast. And of course, you'll get the extra 5% off for using your REDcard!
5. Buy pre-owned consoles from GameStop.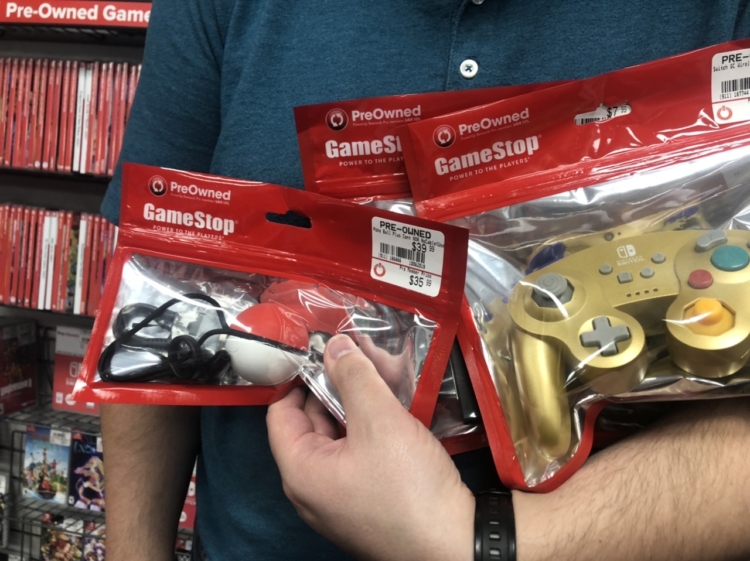 If your product has any issues, return it for a refund in the first seven days. You have 30 days for an exchange.
Refurbished Nintendo Switches are usually about $40 less than the retail price of $299.99.
6. Buy used games on Facebook Marketplace and join groups to trade and sell games.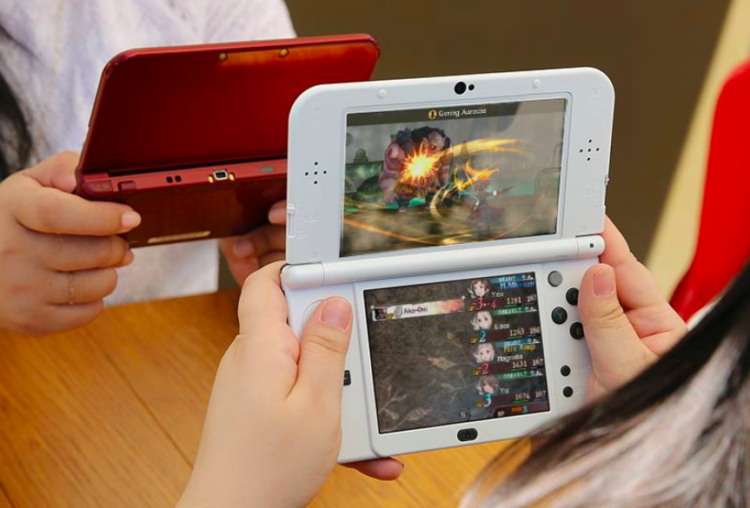 The Nintendo Switch Group is just one of many Facebook Groups for trading and selling Nintendo games. Check your local Facebook Marketplace to find people selling games and consoles in your area to avoid shipping costs.
7. Aim for 50-60% savings on Nintendo games at retailers like Best Buy.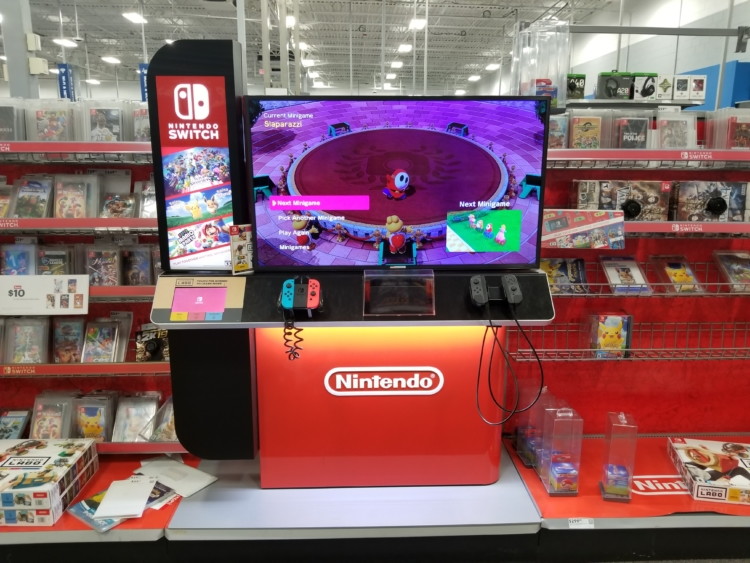 Buy Nintendo games when you can get them for 50% off, which we've found to happen several times a year. Shop during Black Friday to find Nintendo games up to 60% off. One of the best places to grab these deals is at Best Buy. Last year part of Best Buy's Black Friday sale was 60% off video games which included select Nintendo ones. Amazon sold The Legend of Zelda Breath of the Wild for $29.99 (reg. $59.99) during Black Friday 2019.
8. Shop Nintendo.com for games up to 70% off.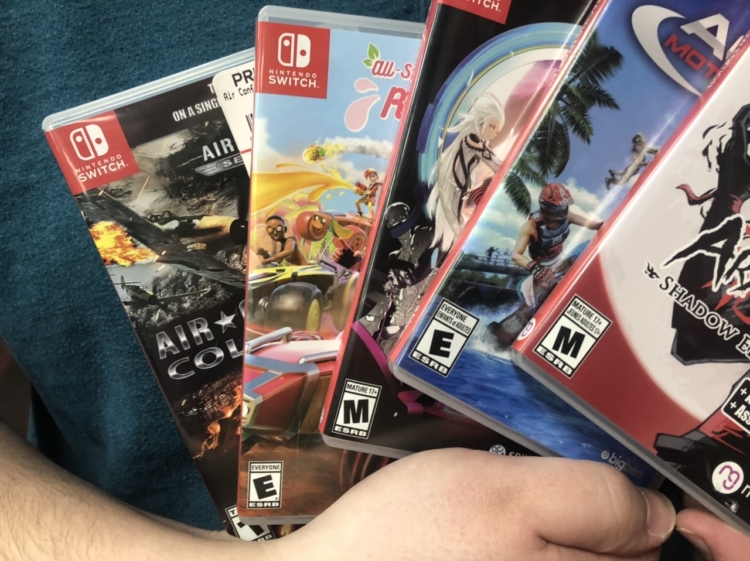 Nintendo.com always has a list of deals and specials on their website that are totally worth checking out. For example recently they had DRAGON BALL FighterZ on sale for $17.99, regular price $59.99.
9. Join Amazon Prime to get release date delivery and special offers.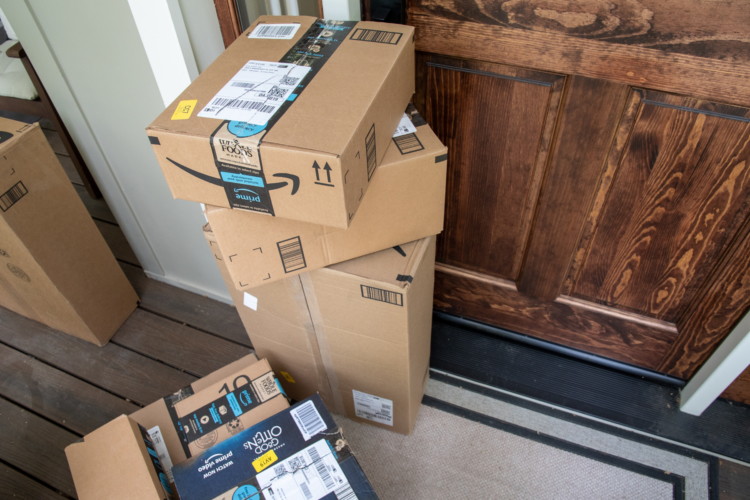 Release date deliveries are free for Prime members when two-day shipping is selected. Rather than waiting in line at the store for a newly released game, preorder it through Amazon and get it delivered to your home that day.
Amazon Prime members can also get access to offers for free games and in-game content.
10. Trade in old games or consoles at GameStop for store credit.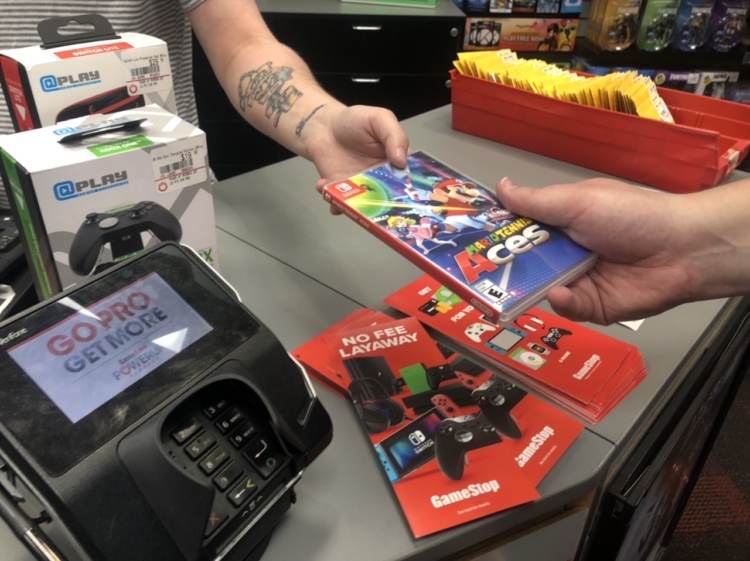 Get more for your trade-ins when you opt for store credit instead of cash. The Nintendo Switch with Neon Blue and Neon Red Joy-Con can be traded in for $150 store credit or $120 cash.
Trade in your old console for credit, and use it to get a new or pre-owned one.
11. Use Nintendolife.com to find out about all the latest games and news.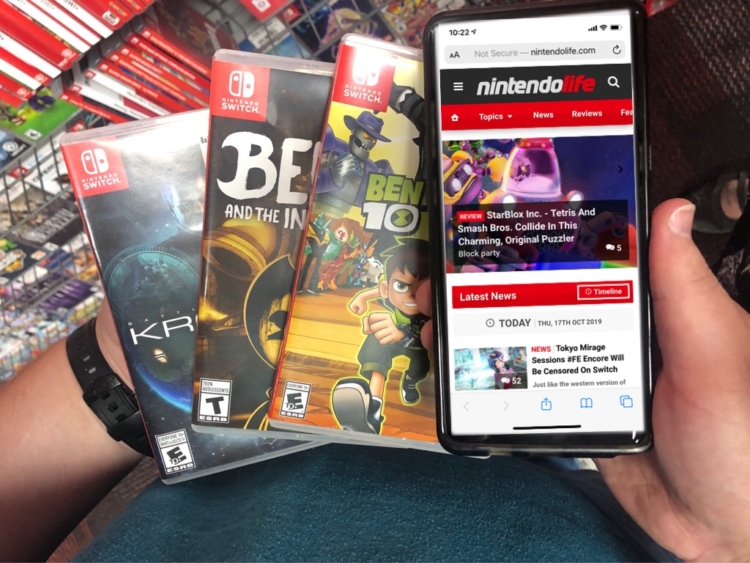 Nintendolife.com is a must for all Nintendo fans. There are forums for users to ask questions and help each other out, all the newest downloads, and a list of all the games out now like Legend of Zelda: Link's Awakening or coming out like Pokémon: Sword and Shield.
12. Nintendo released the original Switch in 2017 and the new Switch Lite in September.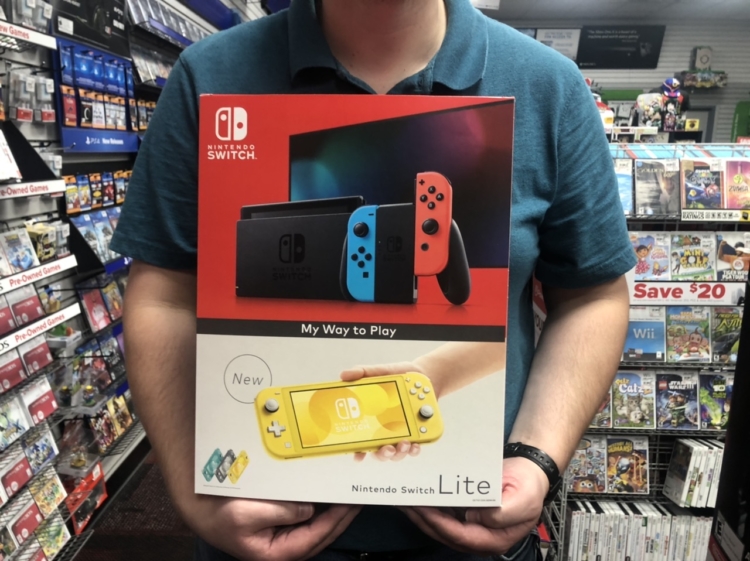 After the huge success of Nintendo's release of the Switch, they released the Switch Lite in September 2019, which is a smaller version. The Switch Lite only supports games that can be played in handheld mode on the device, not ones that can be played on a bigger screen.
The Switch Lite also integrated the Joy-Cons into the main hardware, so they are not removable pieces like with the original Switch. The retail price for the Switch Lite is $199.99, $100 cheaper than the original.
13. Pokémon Sword and Pokémon Shield will be coming out mid-November — watch for it in holiday bundles.
Pokémon Sword and Pokémon Shield, eighth-generation Pokémon games, are set to release in November right before the Black Friday sales start. Nintendo will allow preorders for the two-game set Nov. 15. Best Buy will start selling the games Nov. 15 at 12:01 a.m. and Nov. 14 at 9:00 p.m. at select stores. But, you will definitely have to wait in line.
The Legend of Zelda: Link's Awakening was launched along with the Nintendo Switch Lite in September.
Tip: Find out more about the latest consoles and games coming out summer by watching the yearly E3 expo highlights.
14. Rent games and accessories from your local library.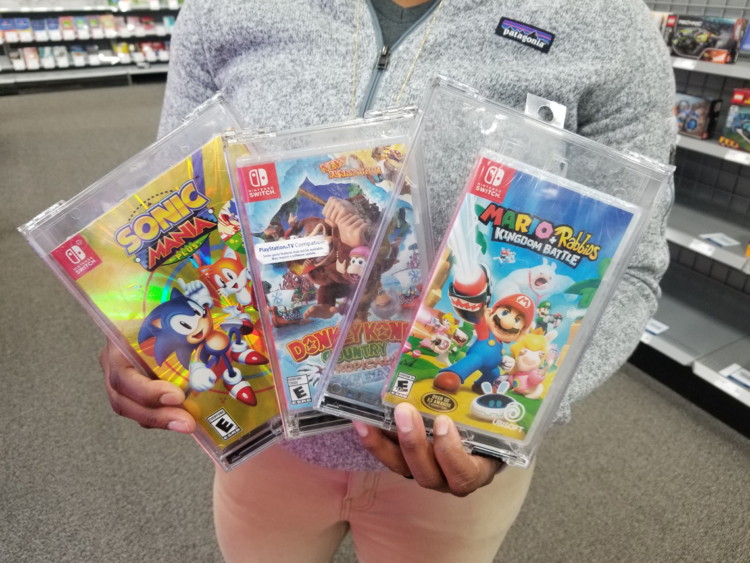 Libraries aren't just for books. They have TONS of other goods to lend out, including games. Check with your local library to see if they have them at your location and check them out! Recently I found the LEGO Movie 2 video game at my library. They also had accessories like the tennis racket connectors.
Hey, don't worry about scrolling up. Here are all the links you might want to check out: