Apple released the new Pro wireless earbuds fall 2019, and at KCL we're all wondering how to get them without breaking the budget. We've got seven creative ways to save on AirPods or other wireless earbuds close enough to the real thing.
Are you better off shelling out the cash for the real thing, going for off-brand wireless earbuds, a.k.a. "Fake AirPods," or knowing when to opt for Powerbeats? Read on to find out!
(Pssst…Just here for the Apple deals? Got you covered there too.)
1. Don't spend more than $144.99 on AirPods 2.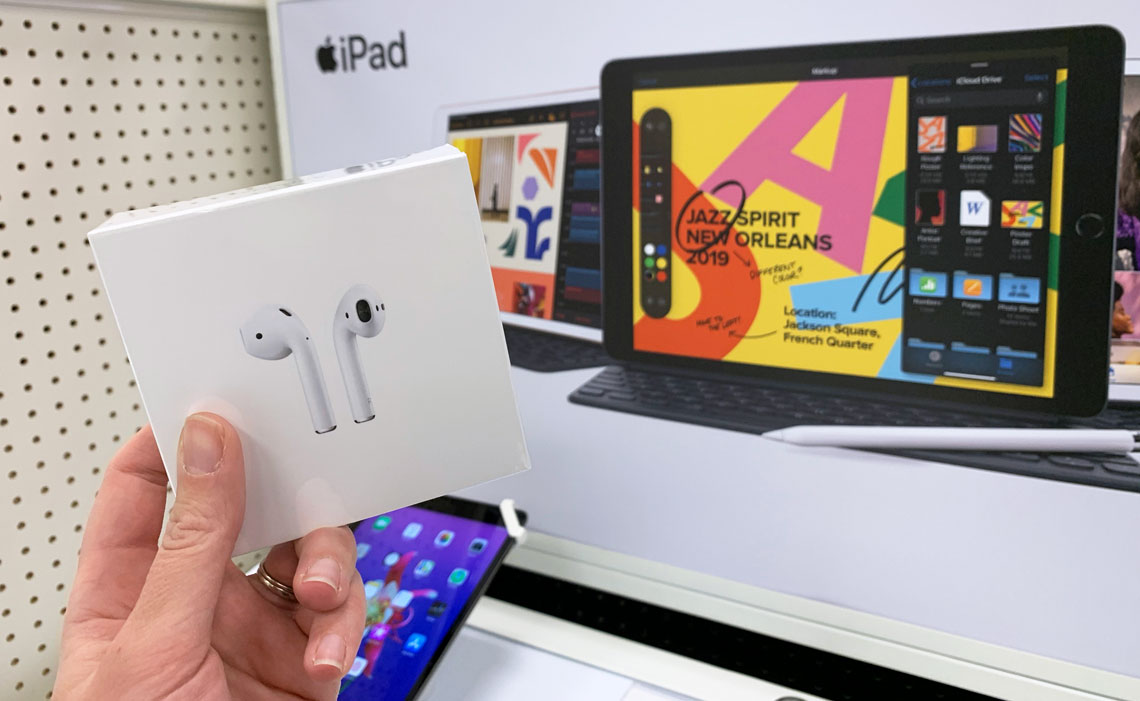 You'll find that most stores that sell Apple products carry AirPods 2, the second generation of AirPods (also advertised as "the latest version" of AirPods).
Since AirPods Pro was released, retailers are discounting AirPods 2 like crazy and it's looking like a price war as we get closer to Black Friday. Don't buy unless you can get them for $144.99 or less!
Costco, Walmart, Amazon, Best Buy and Target all seem to be in this ballpark, but the Apple Store is $54 more, sticking to their MSRP of $199.
Download the KCL app and we'll notify you the minute we see an AirPods deal, like the one in Tip #3 below!
2. Apple AirPods Pro cost over $100 more than AirPods 2 — are they worth it?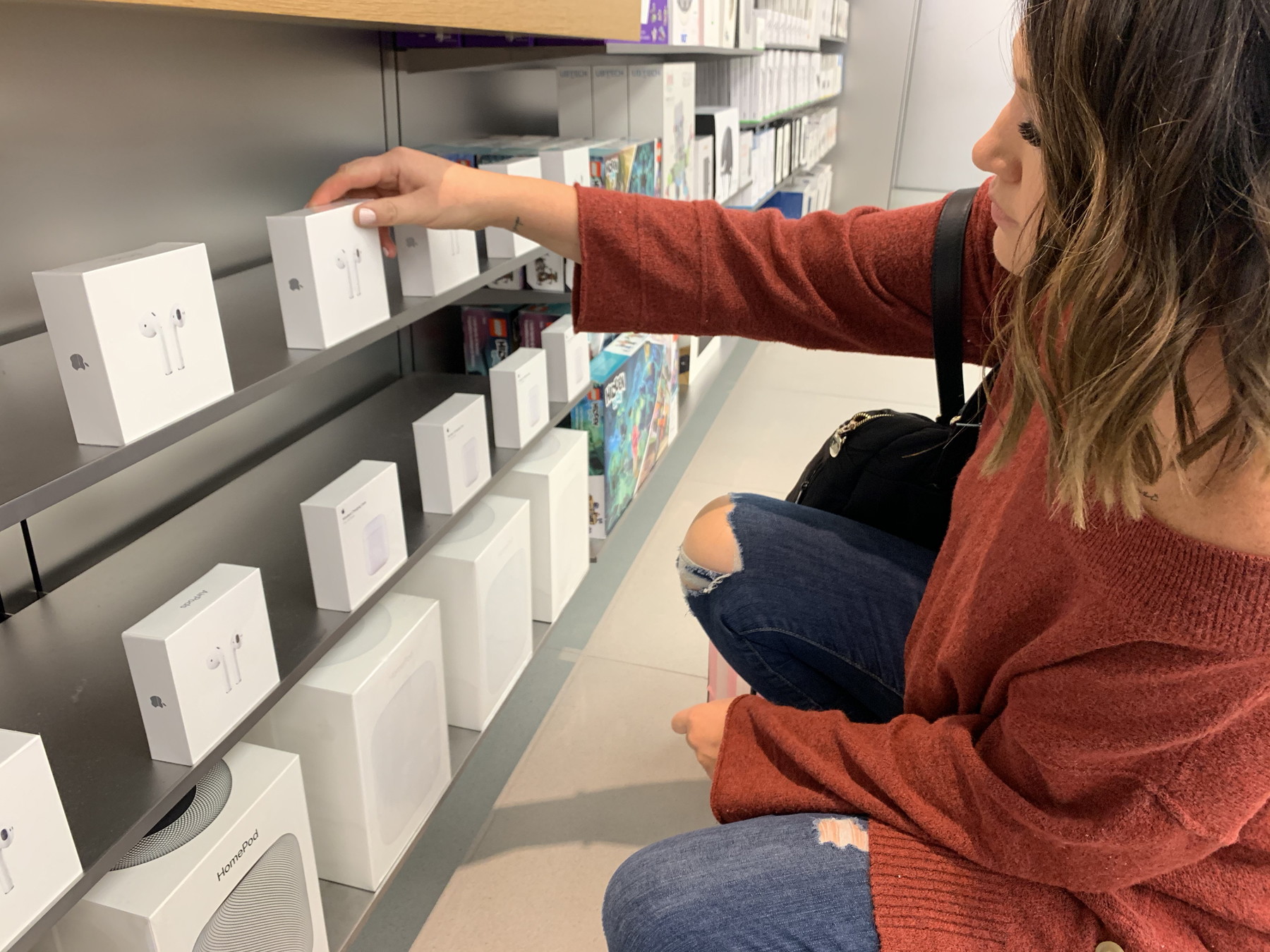 Released at the end of October, AirPods Pro headphones are a whopping $100+ more than AirPods 2.
AirPods Pro ring up at $249, while AirPods 2 will only set you back $199 at the Apple Store.
The biggest selling point for AirPods Pro is they have a noise cancellation feature that the AirPods 2 don't have. Also, they're sweat-resistant. AirPods Pro come with three sizes of earphone tips, so you can choose the size that best fits you. But believe it or not, AirPods 2 has an hour more battery life (5 hours, versus 4.5 hours for AirPods Pro). Otherwise, they are essentially the same.
So if you don't mind going without noise cancellation, AirPods 2 might still be your best bet.
3. The best Black Friday price on AirPods 2 is happening at Walmart.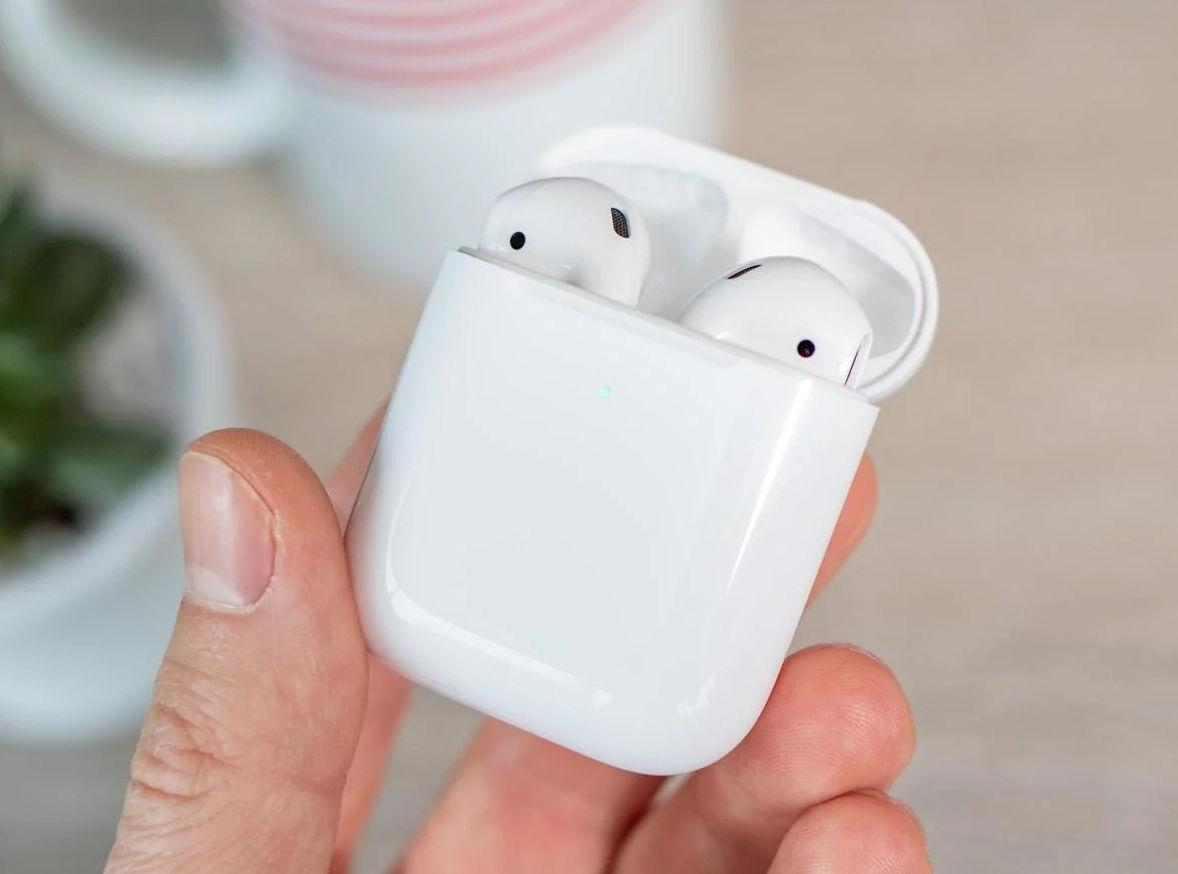 If you're in the market for AirPods 2 this holiday season, you must buy them at Walmart because they're only $129, down from $144. This is hands-down the lowest price we've ever seen AirPods 2 hit.
Since it's not a Special Buy Doorbuster, you can buy AirPods 2 at Walmart.com, totally avoiding going into the store — huge win!
Also check out the Powerbeats3 Black Friday deal at Walmart; they're marked down to $89 (reg. $119).
If you miss the Walmart deal, buy AirPods 2 at Kohl's. You can't use store coupons to buy Apple products at Kohl's because Apple is listed as a coupon and promotions exclusion, but you can still earn and redeem Kohl's Cash and Yes2You Rewards when you buy Apple products.
Kohl's price on AirPods 2 with a wireless charging case is the same as the Apple Store's price — $199. So, don't shop there as a first choice. But if you have Yes2You Rewards or Kohl's Cash to spend that would bring the price down, go for it!
Also, be on the lookout for Black Friday AirPods deals at Kohl's.
4. Buy Powerbeats Pro at Kohl's during Black Friday.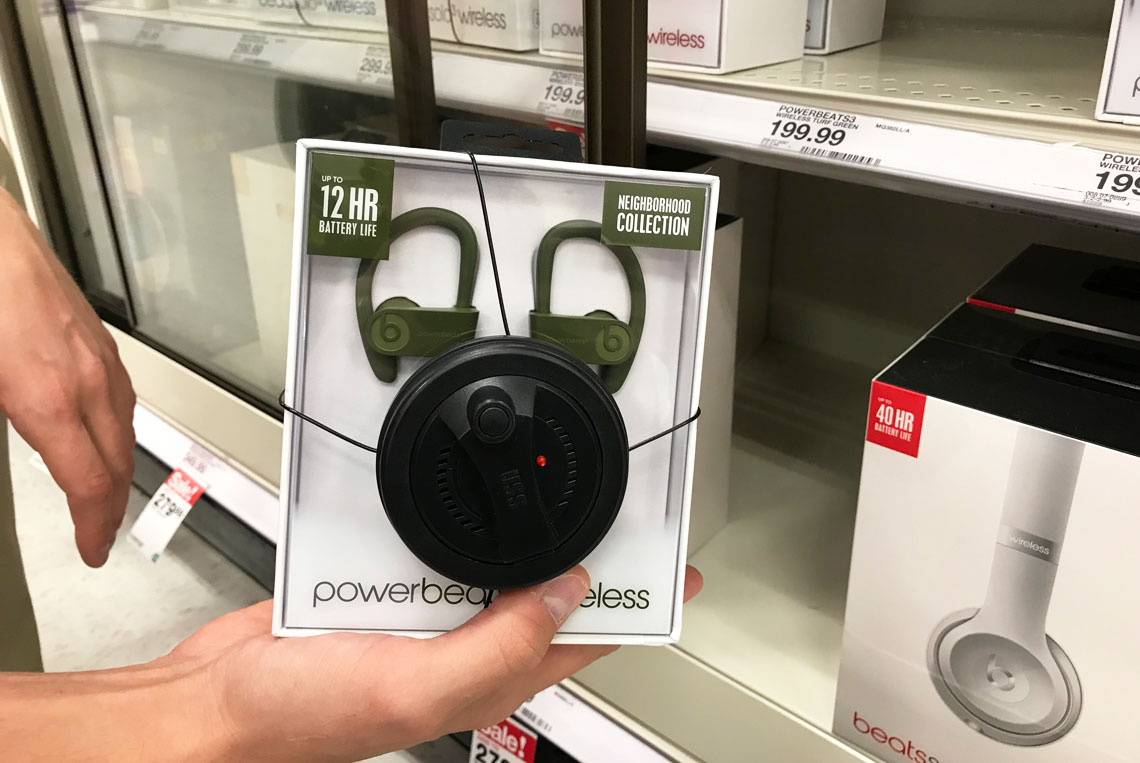 Beats by Dre are owned by Apple, and often you can find a better discount on Powerbeats than you can find on AirPods.
We've seen Powerbeats Pro for as little as $199 at Kohl's for Black Friday 2019.
5. Watch for an AirPods Pro Black Friday deal from Amazon.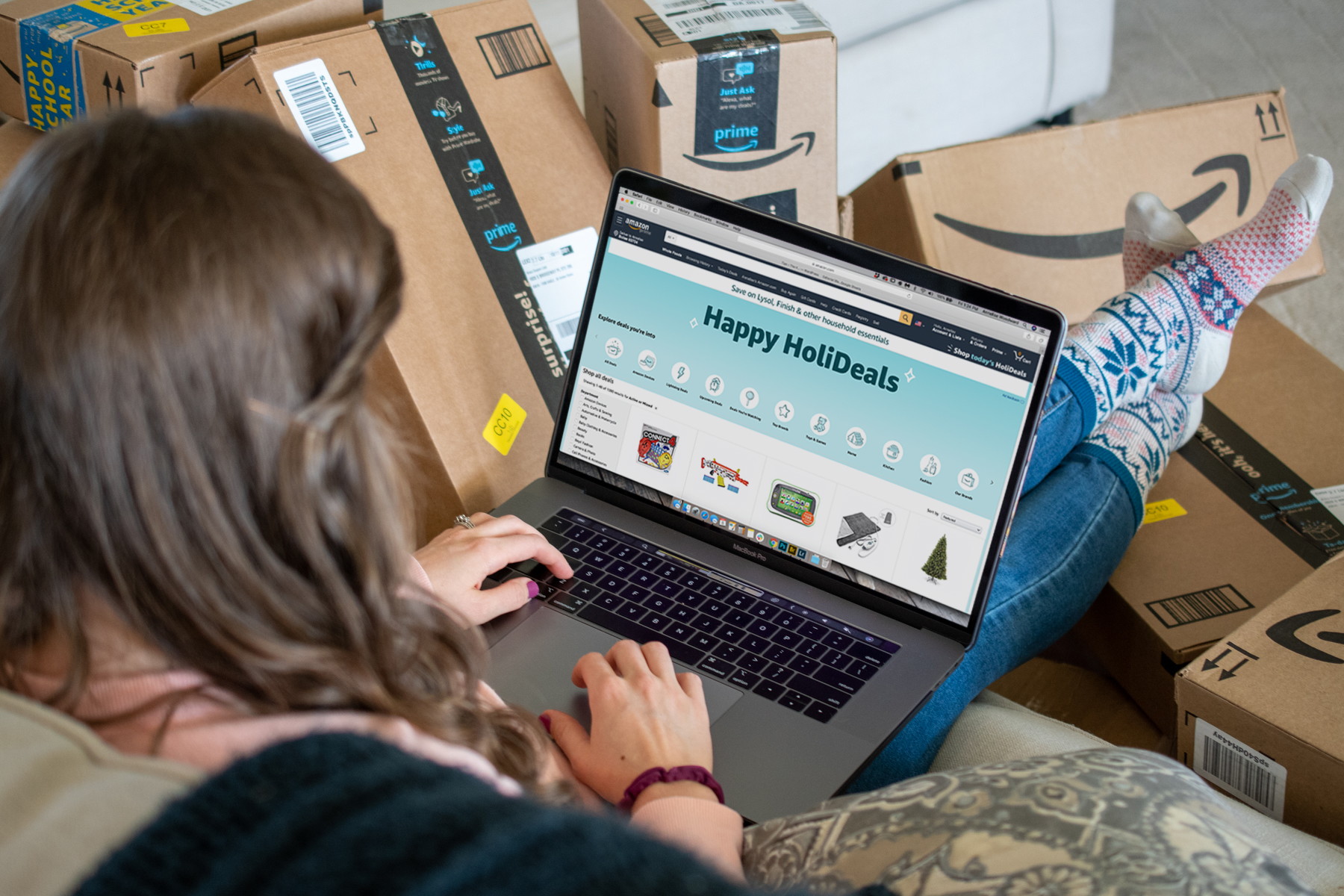 Most retailers are sticking right at AirPods Pro regular price of $249. But Amazon snuck in an early deal last week, and we saw AirPods Pro for $237. (The deal is now expired.)
While it might be too much to hope for huge savings on AirPods Pro, Amazon may show up and surprise us again as the holiday gets closer.
TIP: Last year during Amazon Prime Day, we saw multiple days of AirPods 2 sales. The best deal was $20 off. (And yes, Amazon Prime Day runs for at least a week, so "day" is kind of a misnomer.)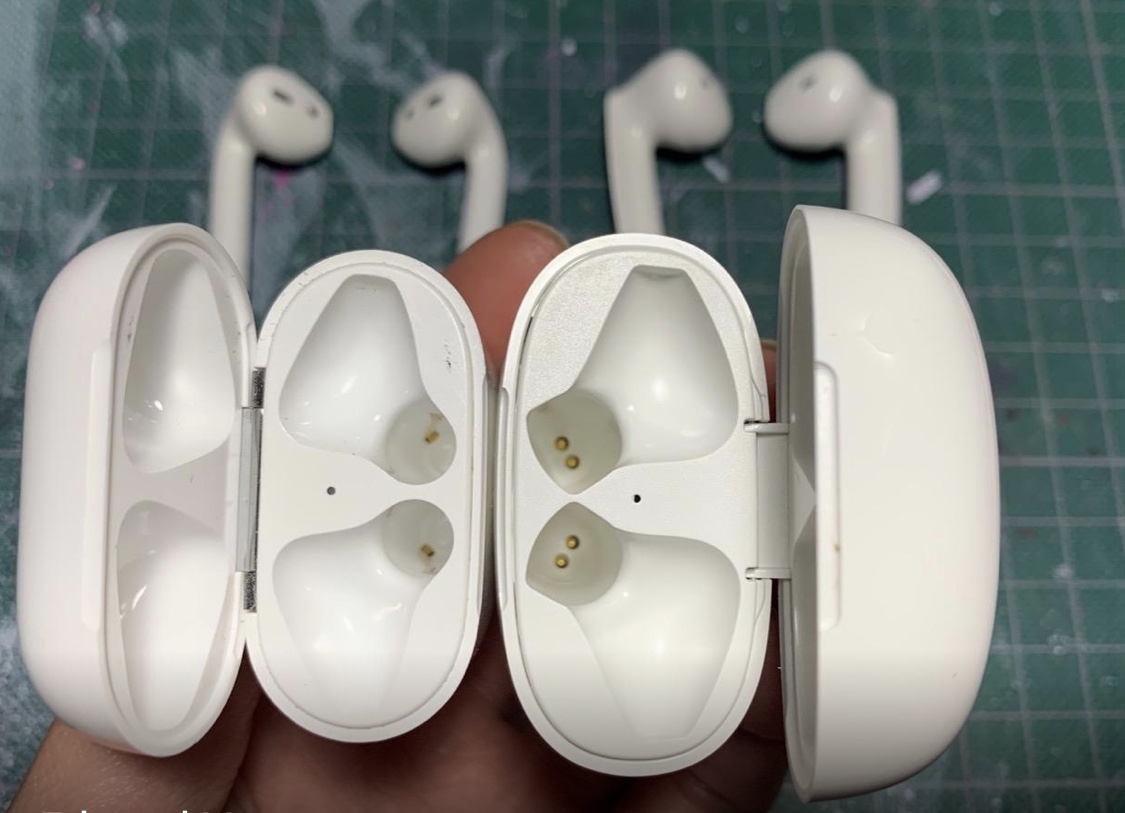 …And then there's the cheap way to go.
If you're not set on AirPods and just like the Bluetooth option, consider buying off-brand wireless earbuds on Amazon.
You'll get just about as many features as you'd get from AirPods 2, but for much less money.
This pair of "fake AirPods" gets 4.5 out of 5 stars on Amazon (681 reviews) and it's an economical alternative to Apple's offerings.
7. Customize your AirPods with AirPods skins.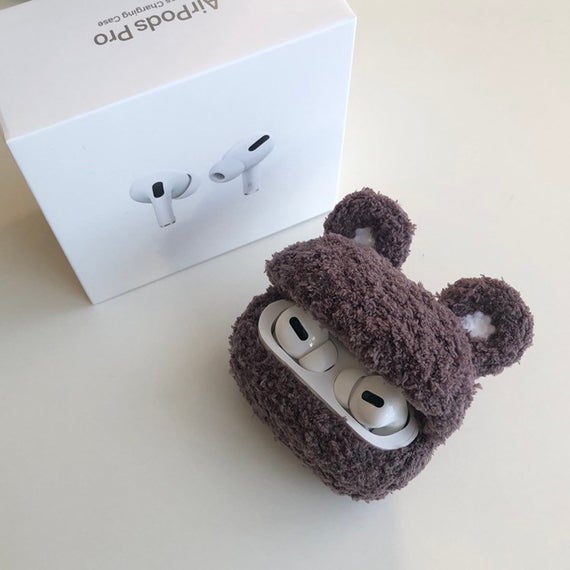 You can find inexpensive AirPods skins on Etsy or other websites like Mighty Skins.
Prices range from $6.99-$13, depending on where you shop and what style you're after.
TIP: Speaking of ways to customize your AirPods — fun fact: Did you know Louis Vuitton AirPods are a thing? It's true, you can spend just shy of $1,000 to get designer AirPods. It's like Apple made $250 AirPods and Louis Vuitton said, "Hold my beer." LV AirPods are made by Master & Dynamic.