Yeti Black Friday sales are a little like the mythical Yeti. Do they exist? It's worth asking if you're in the market for an expensive Yeti cooler or mug.
But why the heck is it so hard to find Yeti on sale? The brand is picky about who gets to sell its products. They hold their wholesale pricing tightly, not allowing dealers to offer big discounts. All this means is we have to get creative in order to avoid paying full price! But good news, we've been doing that very thing for over a decade. And we've been tracking Yeti pricing trends for years. If you can hold out, Black Friday is as good a time as any to get a sale on Yeti (or create your own!). And even though Black Friday is over, we're still seeing some Cyber Week deals on Yeti that you can grab today.
Dick's Sporting Goods Cyber Week sale still has 25% off select colors. And, as always, the Amazon Black Friday sale gave us the best Yeti sales through Black Friday, at 30% off. Moosejaw offered up a 20% off coupon for full-priced items for their anniversary sale and the coupon was valid on Yeti. Keep reading to see the deals that are still available — as well as the top discounts from Black Friday.
We'll keep you updated as new Black Friday Yeti deals drop. Text SAVE to 57299 for the best Yeti deals.
Find the best Yeti Black Friday deals at Dick's, Amazon, and Moosejaw.
We typically see the best Black Friday deals on Yeti at Amazon, Moosejaw, Dick's Sporting Goods, and, surprisingly, Zulily. All of these stores have Black Friday sales coming up next week, so be on the lookout for the best deals right here. For now, we've got a 20% off code you can use at Moosejaw that works on Yeti items!
Cyber Week Yeti deals are still available at Dick's for 25% off.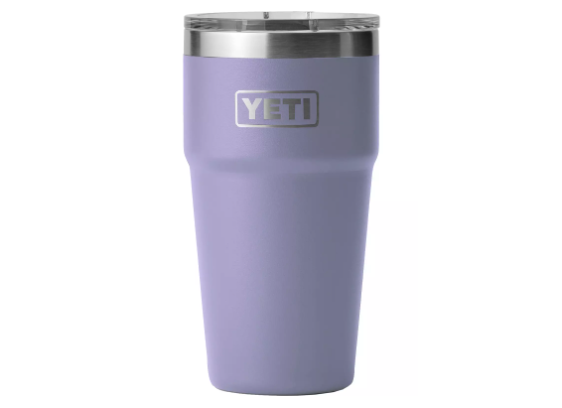 Shipping:
Free on orders $49+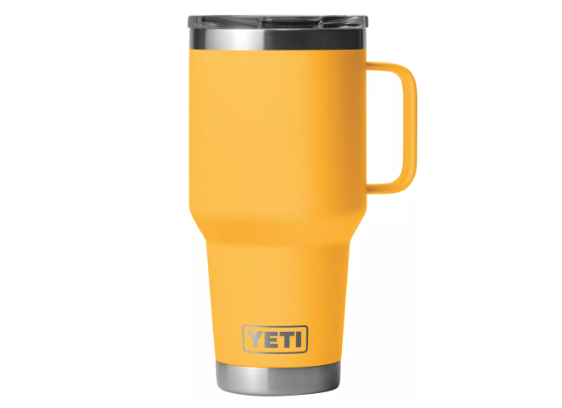 Shipping:
Free on orders $49+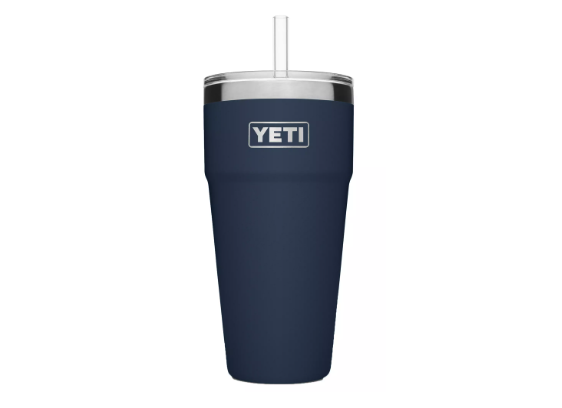 Shipping:
Free on orders $49+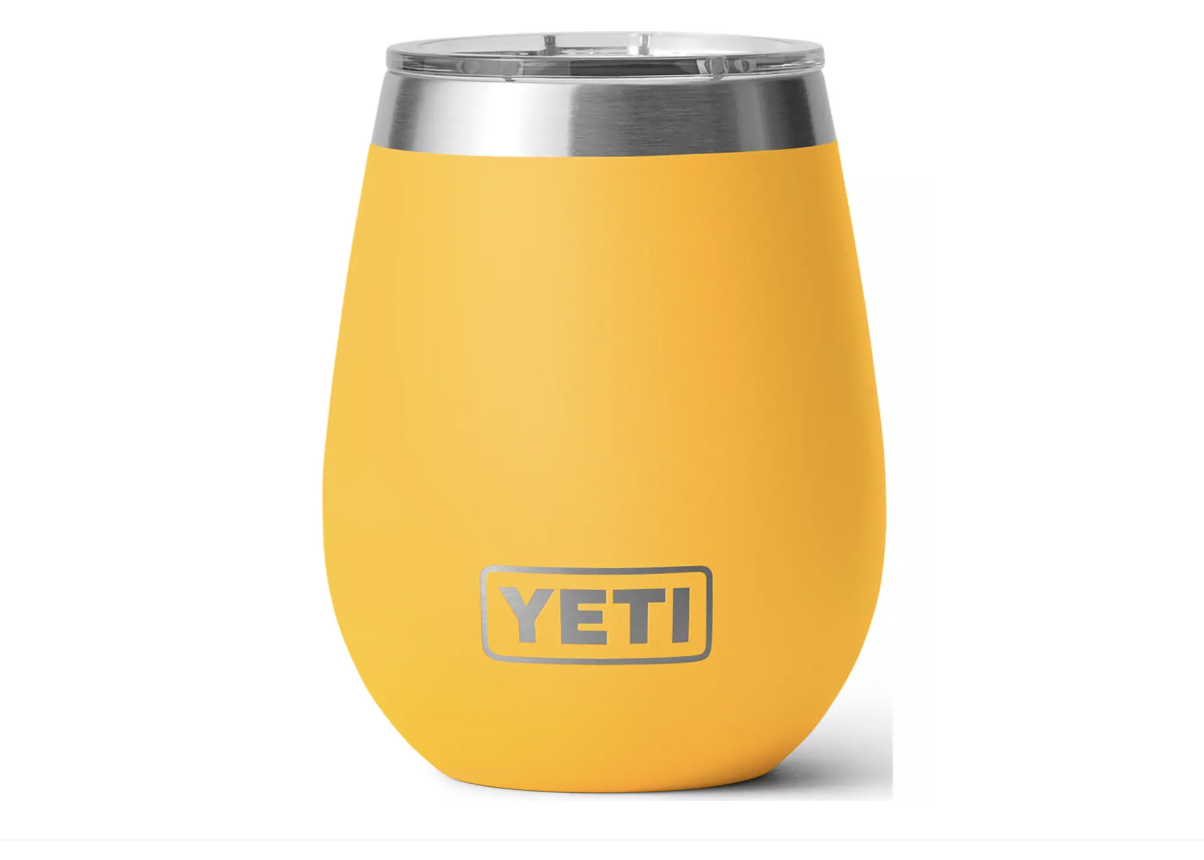 Shipping:
Free on orders $49+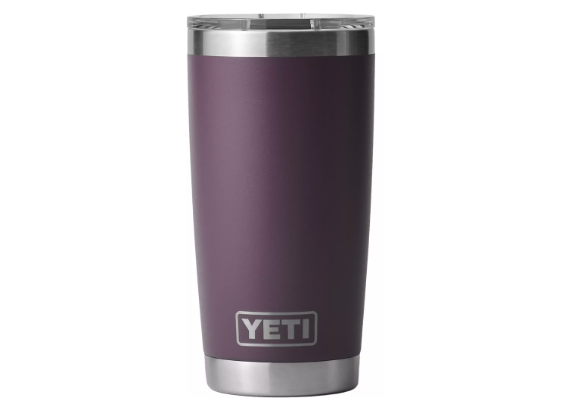 Shipping:
Free on orders $49+
Best Yeti Black Friday we saw at Amazon.
Best Yeti deals using the 20% off Moosejaw coupon code.
Does Yeti go on sale for Black Friday?
Yes and no. You won't find any Yeti deals directly on the Yeti.com site. They haven't offered any deals since 2019 when you could get free Yeti ice with a cooler purchase.
That said, it's still totally possible to find Yeti sales and deals or make your own. You just have to know where to look, and that's what I'm here for!
Learn how to get a Yeti cooler on sale during the rest of the year.
Watch Amazon for the best Black Friday sales on Yeti drinkware & coolers — up to 30% off.
Amazon is probably going to be your best bet for Yeti Black Friday sales. In all honesty, they typically have some of the best Yeti deals year-round. Their 2023 sale officially started on Friday, Nov. 17 and, as usual, we saw 30% off Yeti.
One thing to keep in mind is whether or not you're buying a fake Yeti. On Amazon, be sure to either shop at the Yeti store directly or products that are sold by "Yeti Authorized." These are authentic. Any third-party Amazon sellers without this note are not authorized.
Find out how to shop Amazon Black Friday like a pro. Plus, check out 11 cheaper Yeti alternatives if you don't want to spring for the real deal.
Dick's Sporting Goods often has Yeti for 25% off during Black Friday sales.
During Dick's Sporting Goods Black Friday event, you can score some discounted Yeti items. We saw 25% off tumblers, mugs, and coolers in the early Black Friday deals at Dick's that dropped on Nov. 19 – 25, 2023, but then they had even more products added to the sale on Nov. 23 that also ran through Nov. 25. Along with Yeti, we also saw Hydro Flask at 25% off in the sale.
Ace Hardware drops select drinkware and coolers by 25% during their Black Friday sale.
The Ace Hardware Black Friday sale ran from Nov. 15 – 30, 2023, and we saw deals on Yeti drinkware and coolers. There was 25% off select colors and if they had your Yeti in stock at a local store, pickup was free. Ace Rewards members could also get free delivery from their local store on $50+ orders. This is a good option because shipping to your home can cost upwards of $10, which negates the 25% Black Friday discount.
Zulily came in with great deals on Yeti Ramblers during Black Friday week in past years.
In recent years, savings topped out at 20% on Zulily, but that's pretty standard for Yeti sales on cups. In 2023, we didn't see any Yeti Black Friday deals, but we do see Zulily discount them throughout the year.
In order to access Zulily deals, you have to sign up for a free Zulily account with your email address. Once you do, you'll get each Zulily sale delivered to your inbox. Here's what I saw in 2022:
Yeti Rambler 18-Ounce Stainless Steel Travel Water Bottle (Copper): $23.99 (regularly $29.99)
Yeti Rambler 18-Ounce Stainless Steel Travel Water Bottle: $26.99 (regularly $29.99)
​​Yeti Rambler Chug Cap 26-Ounce Water Bottle: $35.99 (regularly $39.99)
Here's your guide to getting the best Zulily deals.
Get 20% off on Yeti.com if you're military, a first responder, a nurse, or a government employee.
Even on Black Friday, you can use your Yeti military and first responder discount of 20% off.
First, you need to set up an ID.me account online. Once that's done, just add the Yeti.com items you want to buy and then tap "View Bag." Tap the "Military & First Responders" drop-down and qualifying products will then show up as discounted in your bag.
If you're looking for more first responders discounts and military discounts, we have a super list of every discount that you can get.
Tip: You can use your 10% off Home Depot military discount or your Lowe's military discount on Black Friday, even on Yeti. But here's the catch: only if Yeti is not on sale. The reason? In order to qualify for the military discount, items need to be at regular prices. On one hand, this is fine because Yeti most likley won't be on sale during these store's Black Friday or Cyber Monday events (they weren't in 2021).
Shop the Yeti Gear Garage sale in November.
During Black Friday week, Yeti.com opens what they call the Gear Garage. You won't find discounts here, but instead rare, special edition products in limited quantities. In both 2021 and 2022, the Gear Garage opened the Tuesday before Black Friday and ran for a week. Each morning a new item is released and sold until inventory runs out. Gone meant gone.
Based on the past two years, expect the Gear Garage to open on Tuesday, Nov. 26, 2024.
Does Yeti have Cyber Monday sales?
Unfortunately, no. Neither 2023 nor 2022 saw a Yeti Cyber Monday sale. But we did see Cyber Monday sales on sites like Moosejaw, Home Depot, and Dick's during their digital sales that ran through Nov. 27.