TLDR: The Patagonia store does not host any Black Friday or Cyber Monday sales.
That's because Patagonia stores are closed on both Thanksgiving Day and Black Friday as part of their Common Threads Initiative. The goal is to remind shoppers to think twice before they buy and to help further sustain our planet. In 2021, Patagonia linked up with the Los Angeles Times to promote their Anti-Black Friday campaign, which took a stand against consumerism and its harmful impact on the environment. The ad literally showed a popular Patagonia fleece zip-up with the headline, "Don't Buy This Jacket."
With that said, you can still find Black Friday deals on Patagonia at stores that carry the brand. Outdoorsy stores like Dick's Sporting Goods, REI, Backcountry.com, and Steep & Cheap sell Patagonia products at a discount — and they each participate in their own Black Friday and Cyber Monday sales.
If you're on the hunt for Patagonia deals in 2023, we can help you be ready to save up to 60% on Patagonia Better Sweaters, down vests, insulated jackets, and so much more.
Text SAVE to 57299 to be updated with all the Cyber Monday deals and tips.
Download the Krazy Coupon Lady app so you never miss out on the best tips and discounts.
Patagonia Deals to Shop Now
Steep and Cheap
Backcountry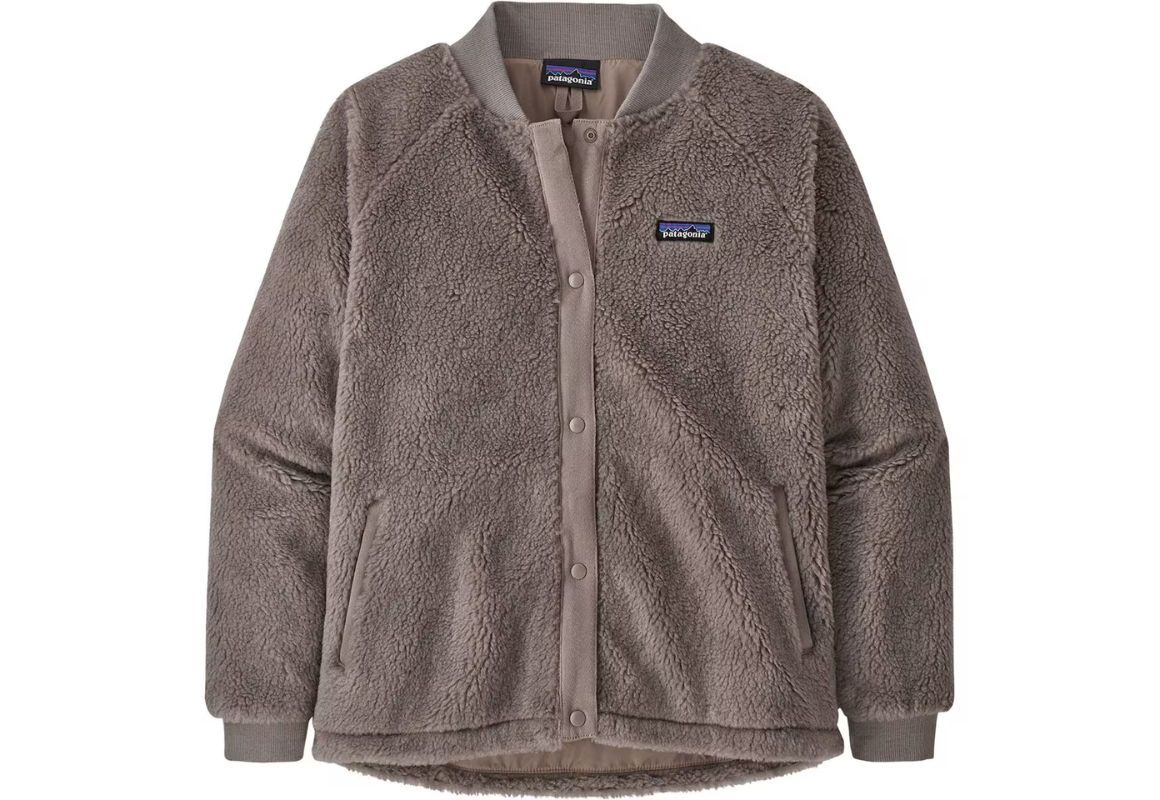 $114.50
$229.99
(50% Off)
Shipping:
Free on orders of $50+
Patagonia
1. There isn't a Patagonia store Black Friday sale in 2023. However, stores that carry the brand have Black Friday discounts.
Patagonia doesn't offer in-store sales or online sales for Thanksgiving or Black Friday. This also applies to Cyber Monday. It's pretty rare for stores to bow out of the Black Friday madness, but it's seriously working for this environmentally-conscious brand. Despite the lack of holiday sales, Patagonia raked in $10 million in Black Friday revenue last year (just by selling products online at regular prices). But what did they do with all that Black Friday cash? They donated every penny to environmental nonprofits.
While it's sad that Patagonia doesn't participate in the holiday frenzy, I fully support their commitment to a great cause. So let's talk about other ways you can save on Patagonia gear.
Which Patagonia retailers have Black Friday and Cyber Monday sales?
Though Patagonia stores aren't participating in Black Friday/Cyber Monday, a number of other stores are. We'll talk more about each store later, but for now, here are some guides for participating retailers' holiday sales and savings hacks:
Backcountry
Sun & Ski Sports
RELATED: The North Face Black Friday Strategy That Can Help You Save 85%
2. Check out Patagonia's Sale section to save up to 50%.
Scroll through Patagonia's Sale page for the latest discounted items, including Patagonia's graphic shirts and other best-selling clothing and accessories. Products on sale are usually 40% – 50% off, so it's worth seeing what's available on Black Friday and Cyber Monday and year-round. Here's what we saw around Black Friday 2023:
TIP: Don't forget to stop by Patagonia's Worn Wear collection for discounts on used gear. You can even filter your search by excellent, great, or good condition to save on "like-new" Patagonia clothing and accessories.
3. Save up to 60% on Patagonia during Backcountry's Black Friday and Cyber Monday sales.
Backcountry.com is your best bet for online Black Friday and Cyber Monday deals on all things Patagonia. You'll have a chance to save up to 60% on Patagonia jackets, shorts, fleece pullovers, and more. Backcountry's Black Friday sale is live now and was actually extended to run through Nov. 29. That means loyalty members have an extra day to get 20% off one full-priced Patagonia item. Here are some Patagonia options that were on sale for the 2023 holiday season:
4. Save up to 79% on Patagonia from Dick's Sporting Goods on Black Friday.
Dick's Black Friday sale is hit or miss for Patagonia, but when you hit, you hit big. Right now, I'm seeing very limited stock online deals for up to 79% off Patagonia clearance items. So it's totally worth scoping out if you can save.
What's great about buying Patagonia from Dick's is that there are tons of ways to save. You'll get 10% off your order just for subscribing to their emails and a $20 off $100 coupon for subscribing to text alerts.
And, like many other retailers, Dick's Black Friday sale was extended to run through Nov. 29. Here are the deals we've seen this 2023 Black Friday:
TIP: Dick's stores are closed on Thanksgiving, but they'll open at 5 a.m. on the morning of Black Friday.
5. Find savings of up to 50% on the Patagonia brand at REI's Black Friday sale.
REI's Black Friday approach is pretty similar to Patagonia's. All stores are closed on Thanksgiving and Black Friday to promote their #OptOutside campaign, which encourages people to make the most of the outdoors. You won't see any online sales during this time either. However, REI is running its annual "Gear Up Get Out" sale online and in stores right now, and it was basically just an early Black Friday sale.
You could save even more when you use all the best strategies to save at REI. If you're a regular at REI and don't have their membership yet, now's the time to change that. The REI membership costs just one $30 payment and you're in for life. Members get 10% cash back on most regularly priced items, plus free shipping on all purchases and high-value REI coupons every one to two months. Here's the real kicker: REI usually sends member-only coupons for their Cyber Monday sale, which starts the Saturday after Black Friday and lasts for 10 days. You may even get a coupon like "take an additional 20% off any REI Outlet item" (and REI's outlet deals are filled with Patagonia gems). Here are some of the best deals we saw in 2023:
TIP: While you browse Black Friday and Cyber Monday deals, check out REI's Used Patagonia Clothing & Gear online. You may find some deep discounts on gently used Patagonia items.
6. Save up to 87% on Patagonia from Sun & Ski Sports on Black Friday and Cyber Monday.
Sun & Ski Sports is a lesser-known outdoor retailer, but their Black Friday and Cyber Monday sales were good enough to compete with the big guys. Their Black Friday sale is live now and will likely end on Cyber Monday. In previous years, their Cyber Monday sale offered $25 off a $100+ purchase with promo code CYBER25. Plus they had free standard shipping on $50+ purchases. The best part? They carry a huge selection of women's and men's Patagonia jackets, shirts, pants, and accessories (about 450 Patagonia items in total).
You can also sign up for their email list to get 20% off a regular-priced item. Here's what we found in the 2023 holiday season:
RELATED: The Best Winter Clearance Sales for Cheap Coats & Jackets
7. You may find Patagonia deals at Moosejaw.
Moosejaw had always carried the Patagonia brand up until around 2017. At that time, Walmart had just acquired Moosejaw, which may have had something to do with this change.
But in 2023, it looks like the brand is back at Moosejaw. And while we don't see any discounts yet, you can definitely score 15% off your purchase if you sign up for promo texts. On Black Friday, shoppers saved up to 25% on Patagonia at Moosejaw.
8. Buy discounted Patagonia gift cards from Raise to save up to 4%.
Ever heard of Raise.com? You can buy and sell legitimate e-gift cards from nearly 1,000 brands at a discount. Raise has a selection of Patagonia gift cards you can buy, and I've seen their discounts range from 1% – 12% off their valued amount.
You can also buy REI gift cards and Dick's Sporting Goods gift cards from Raise at a discount, then wait for deals at either store to save even more on your Patagonia purchases.
9. Don't forget — all Patagonia products come with an Ironclad Guarantee.
If you're still debating a Patagonia purchase even with the Black Friday discounts, remember that Patagonia's Ironclad Guarantee is a lifetime warranty. If you're not happy with the quality or performance of their products, you can bring them back to Patagonia for a repair, refund, or replacement at any time.
Patagonia will even fix items that show signs of wear and tear, but you'll have to pay a small price for the repair process. You can also trade in your worn items to Patagonia's Worn Wear program for store credit.