Walmart shoppers, are you trying to keep your family healthy and safe by stocking up on cleaning supplies, food staples and paper products? You might need to try a different store!
My store was completely out of hand sanitizers, disinfecting wipes and 90% rubbing alcohol. Stock was running very low on paper towels and toilet paper. For parents of little ones, you might want to stock up on baby wipes as I noticed inventory starting to decline.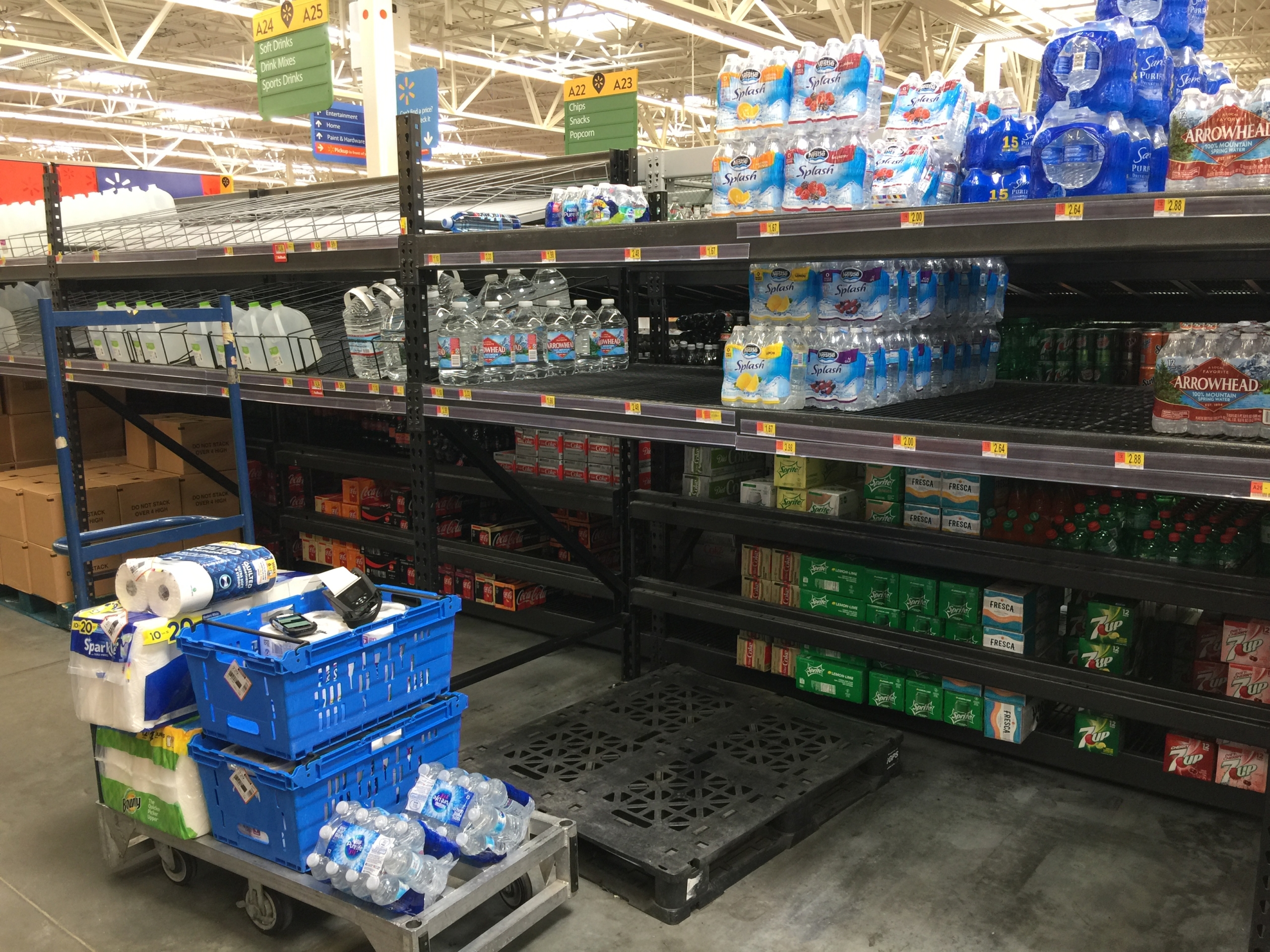 If you store is out of the items you need, talk to the manager and ask when a new shipment will arrive. You can also place an order using Walmart Grocery. You'll only be able to purchase the items that are in stock at your store, without having to go in and check for yourself, and you can choose to pick up your order curbside or have it delivered to your door. You can even save with one of the coupon codes below:
DELIVERY: Free delivery on orders of $50 or more (up to $9.95 value)
WOWFRESH or SAVETIME: $10 off your first order of $50 or more
Also, learn how to make your own hand sanitizer.
Disinfecting Wipes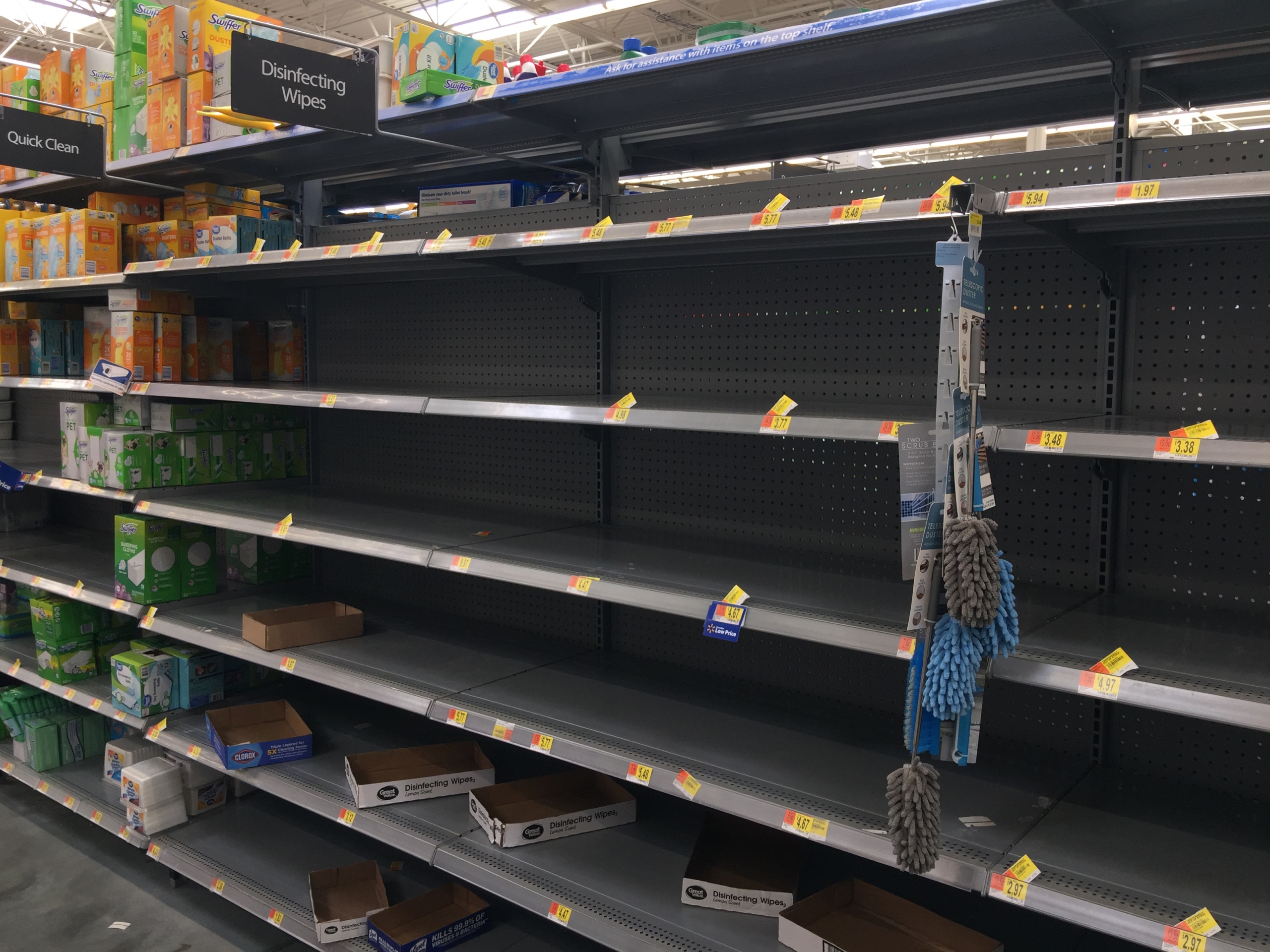 Paper Towels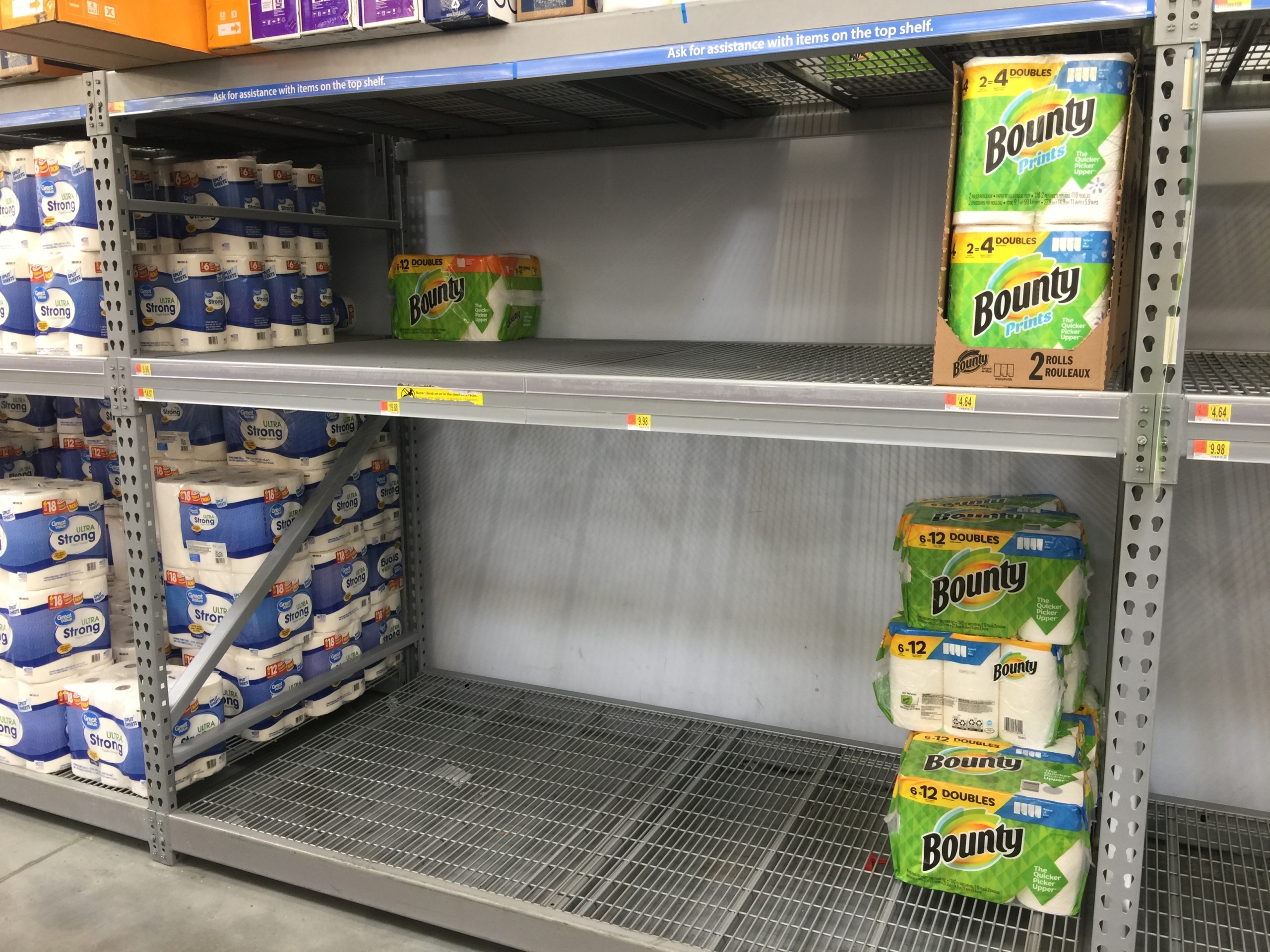 Bleach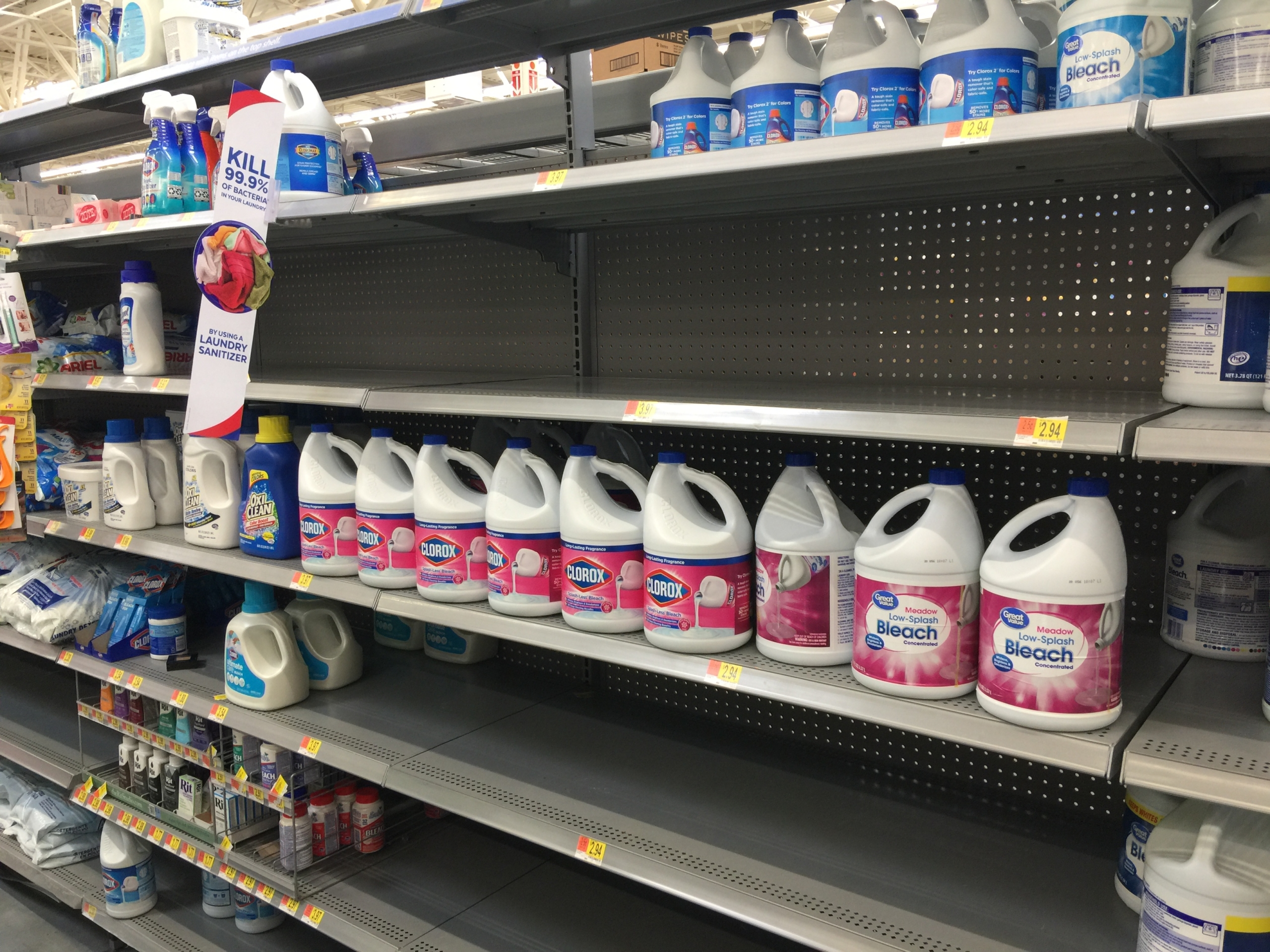 Toilet Paper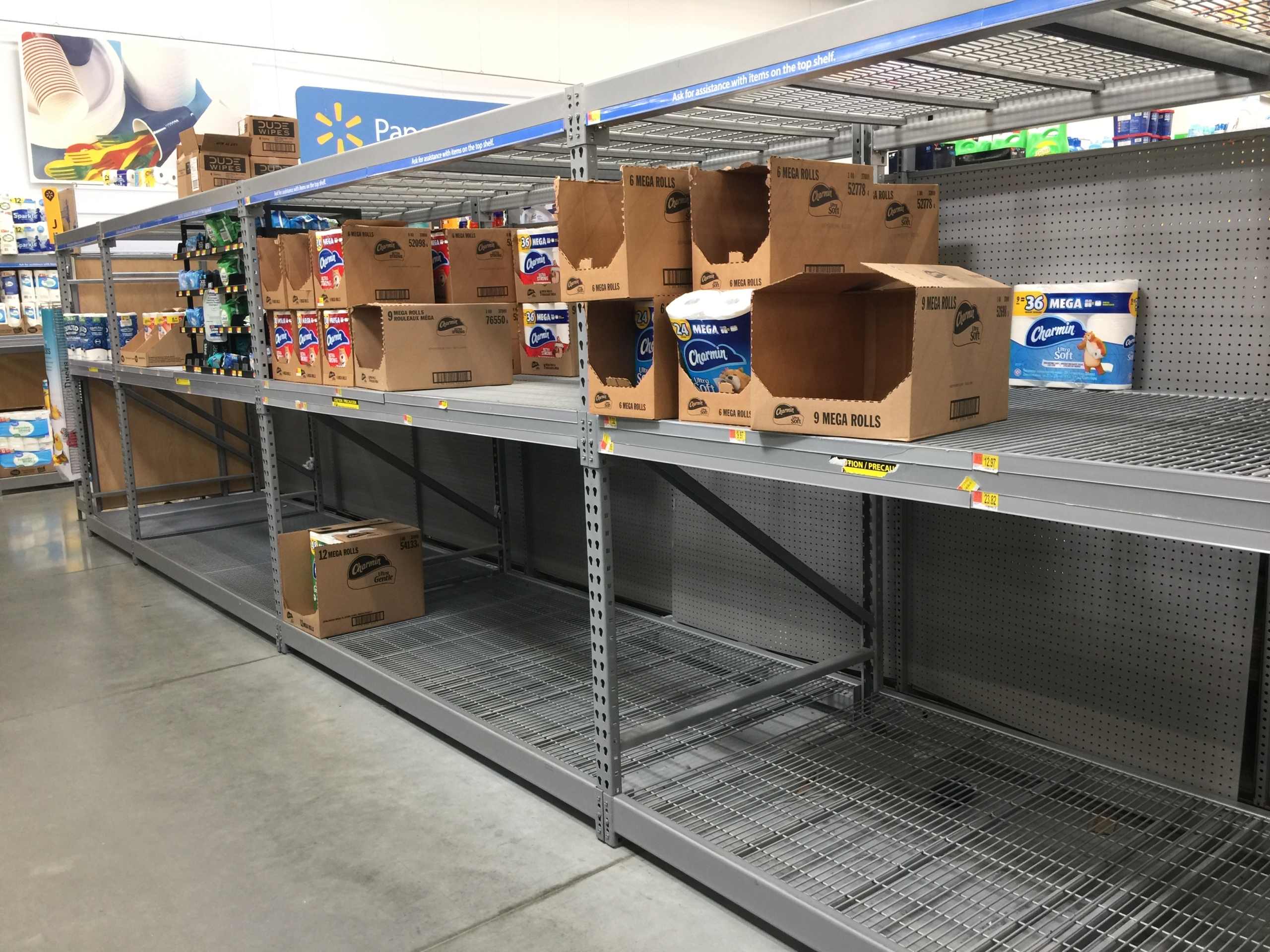 Bottled Water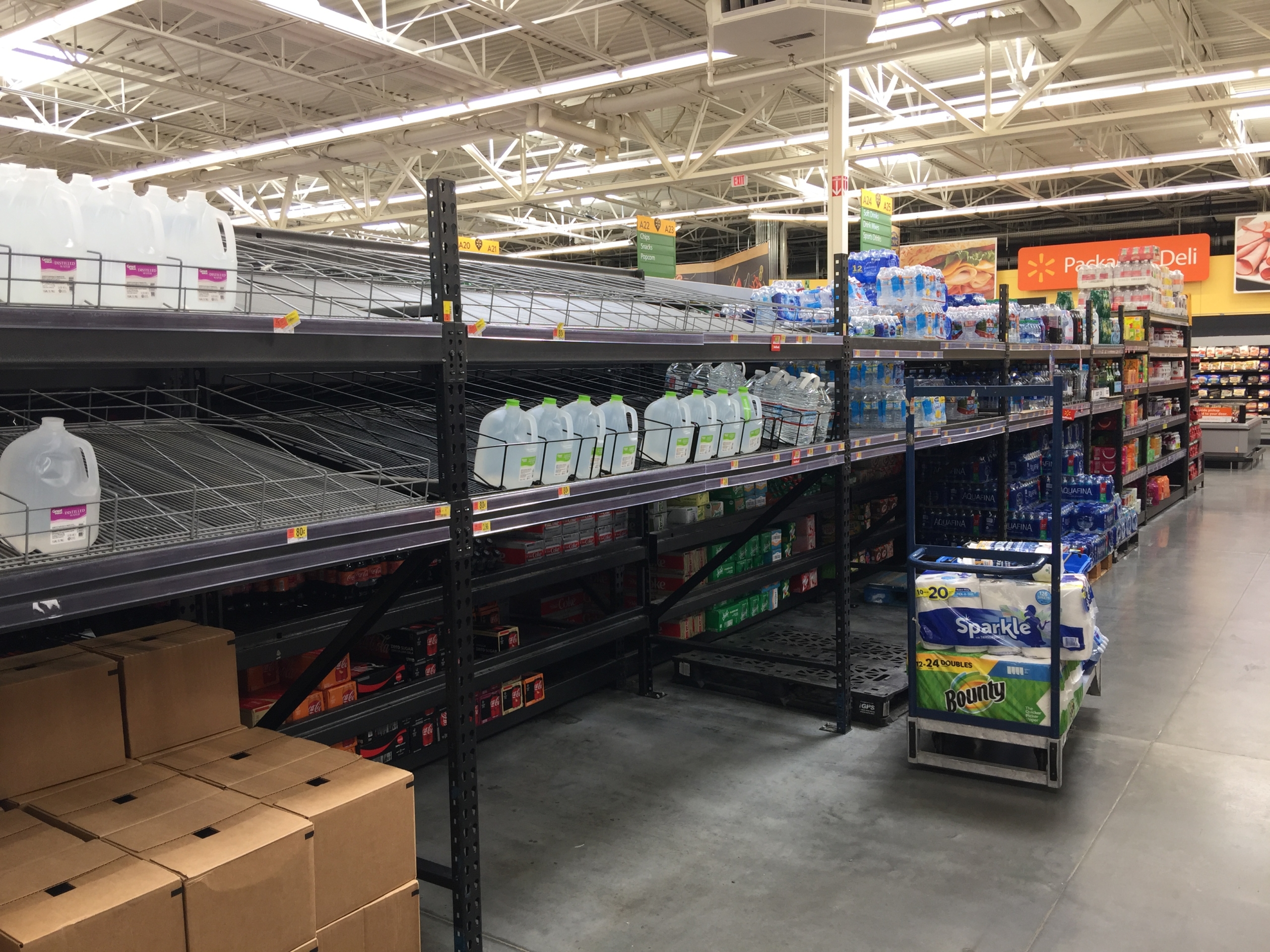 Rice & Beans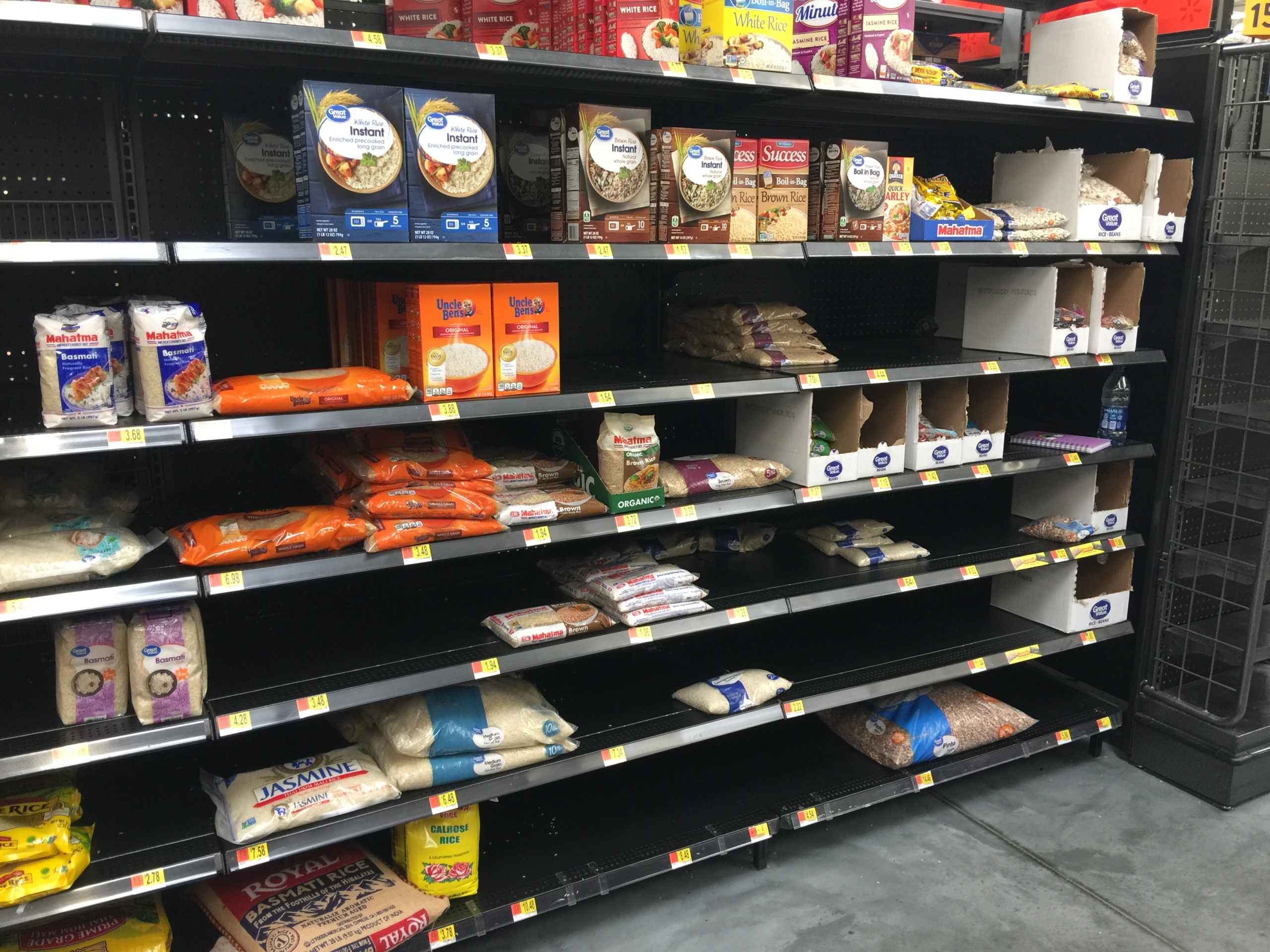 Emergency Food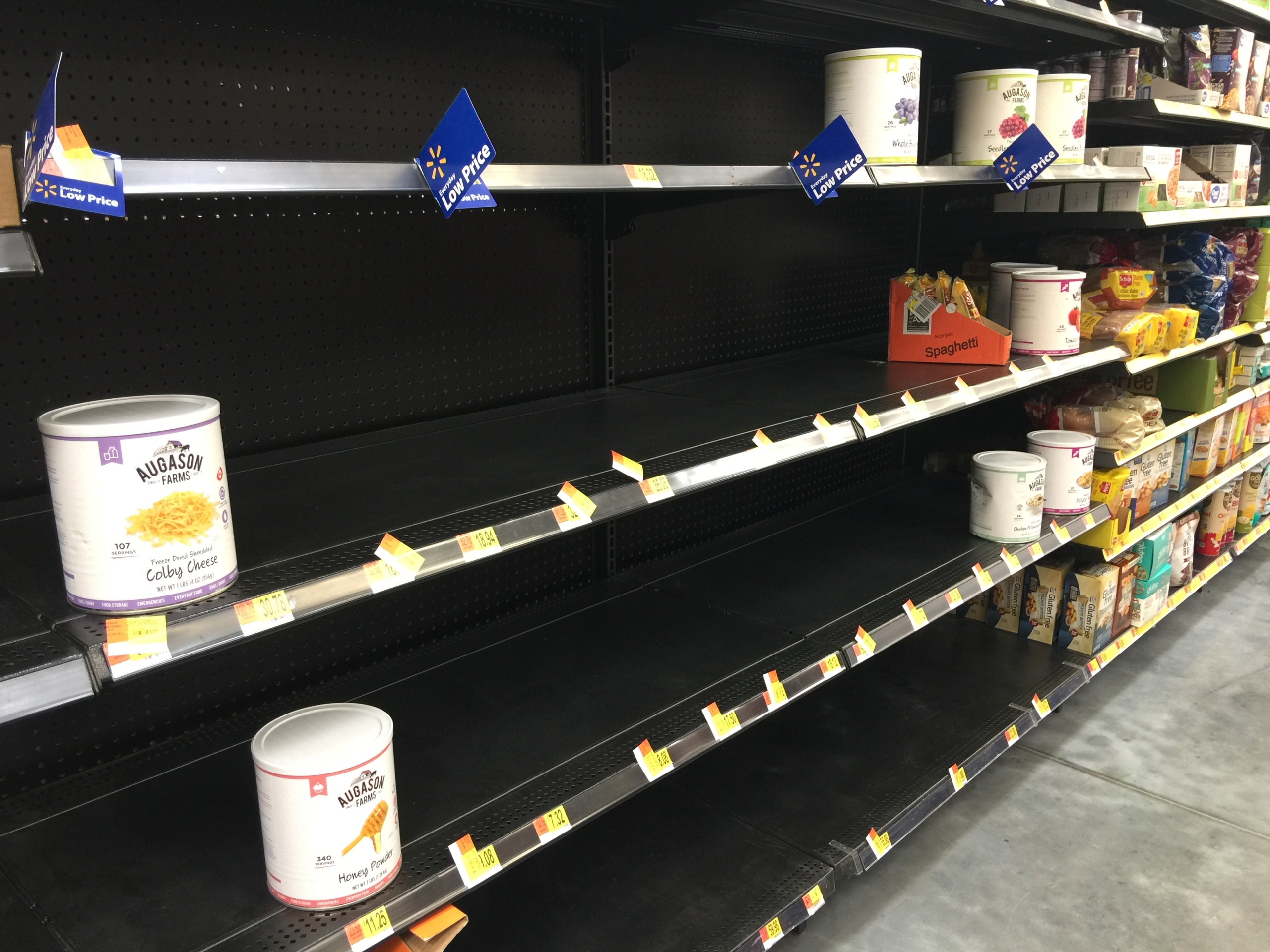 Canned Soup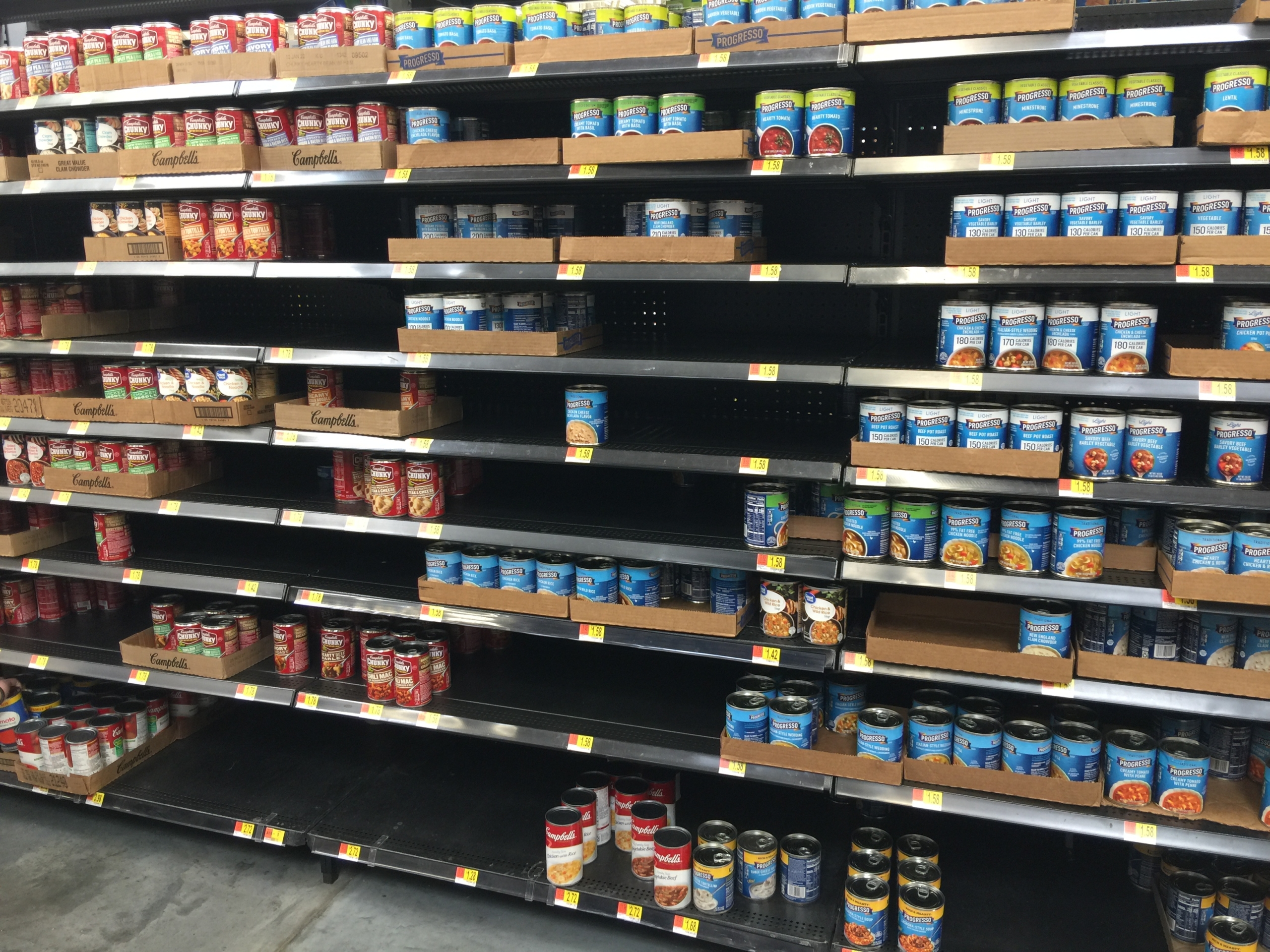 Baby Wipes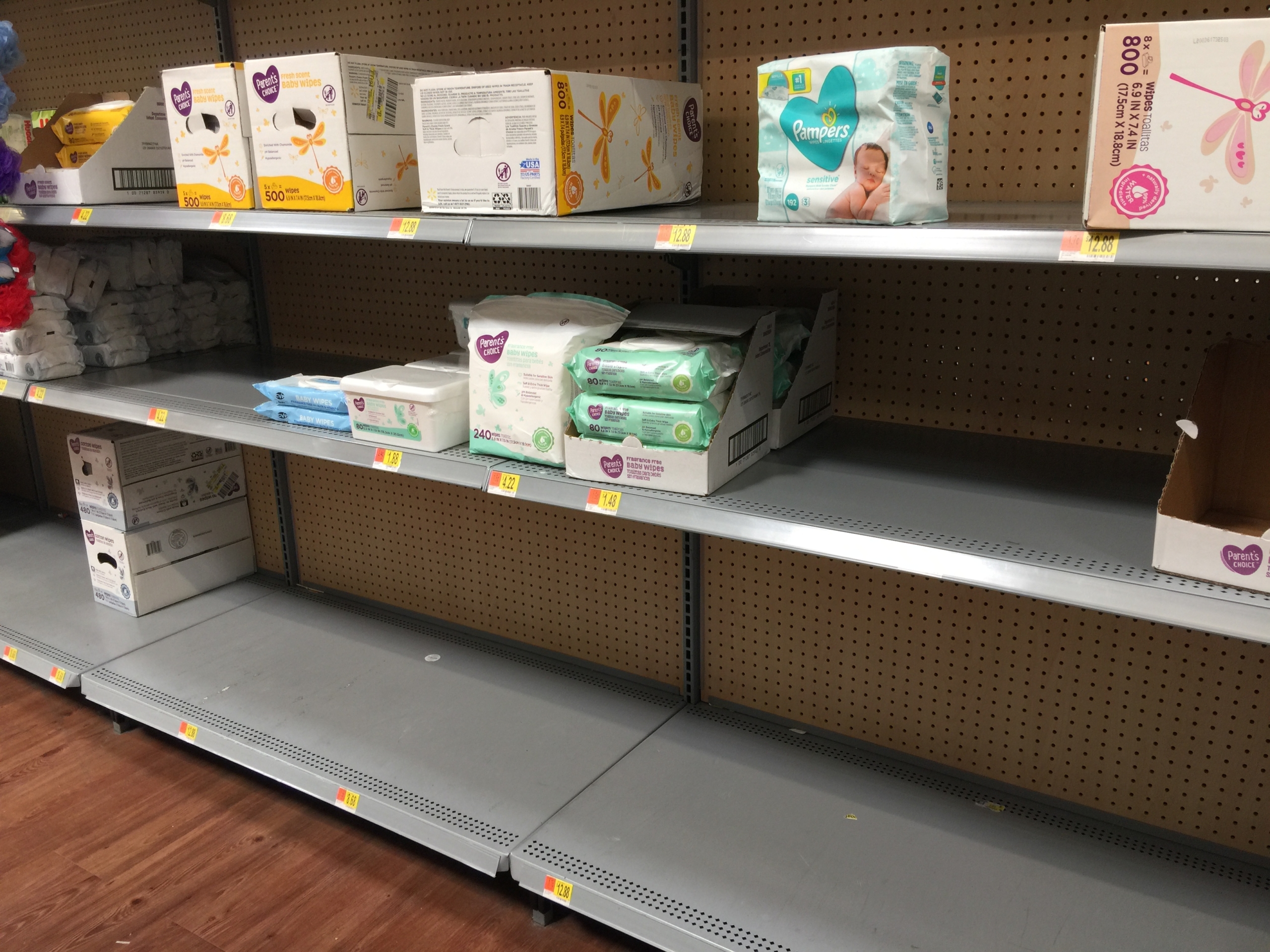 Hand Soap & Hand Sanitizer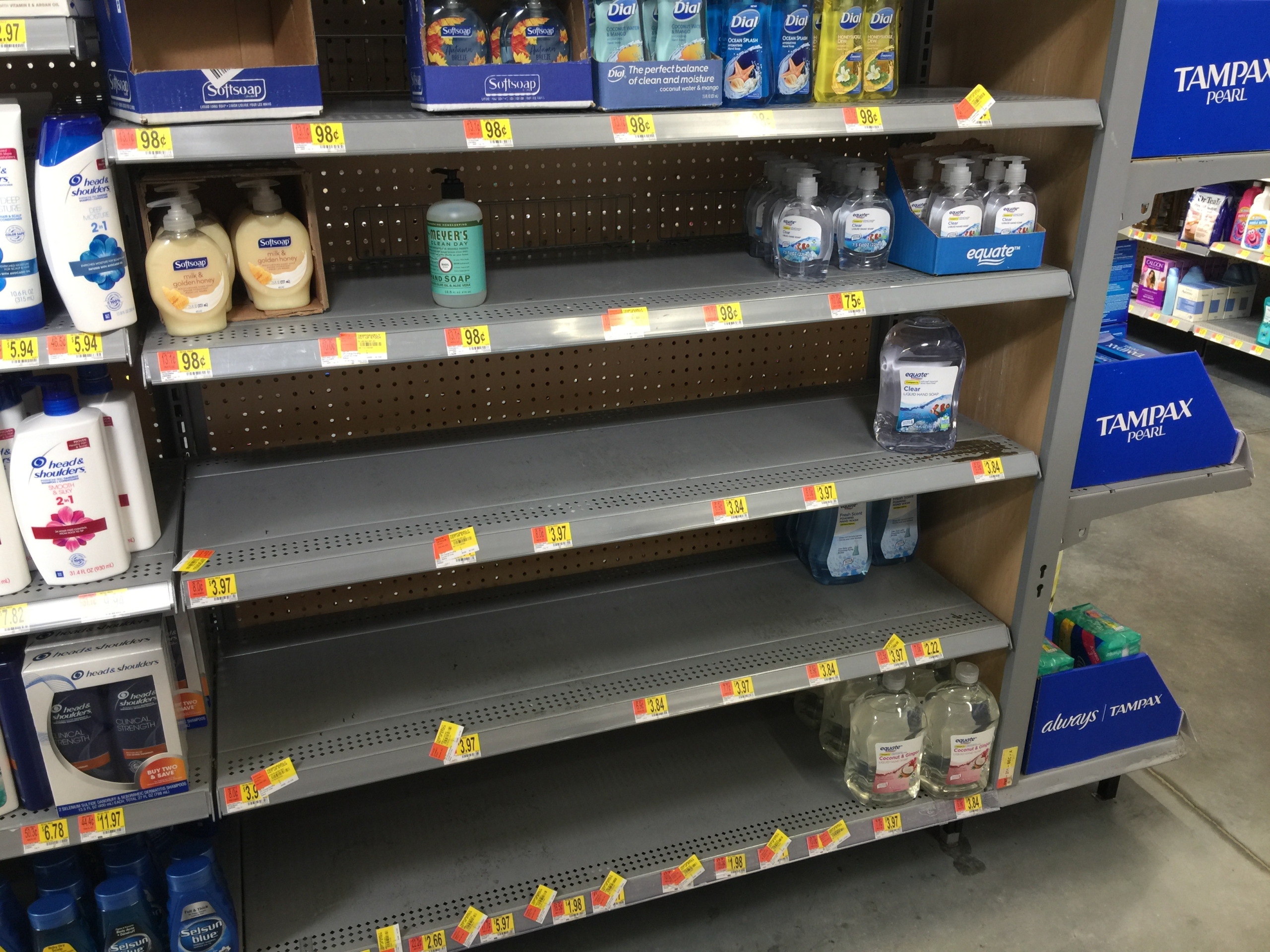 90% Rubbing Alcohol
The 50% and 70% rubbing alcohol were still fully stocked.