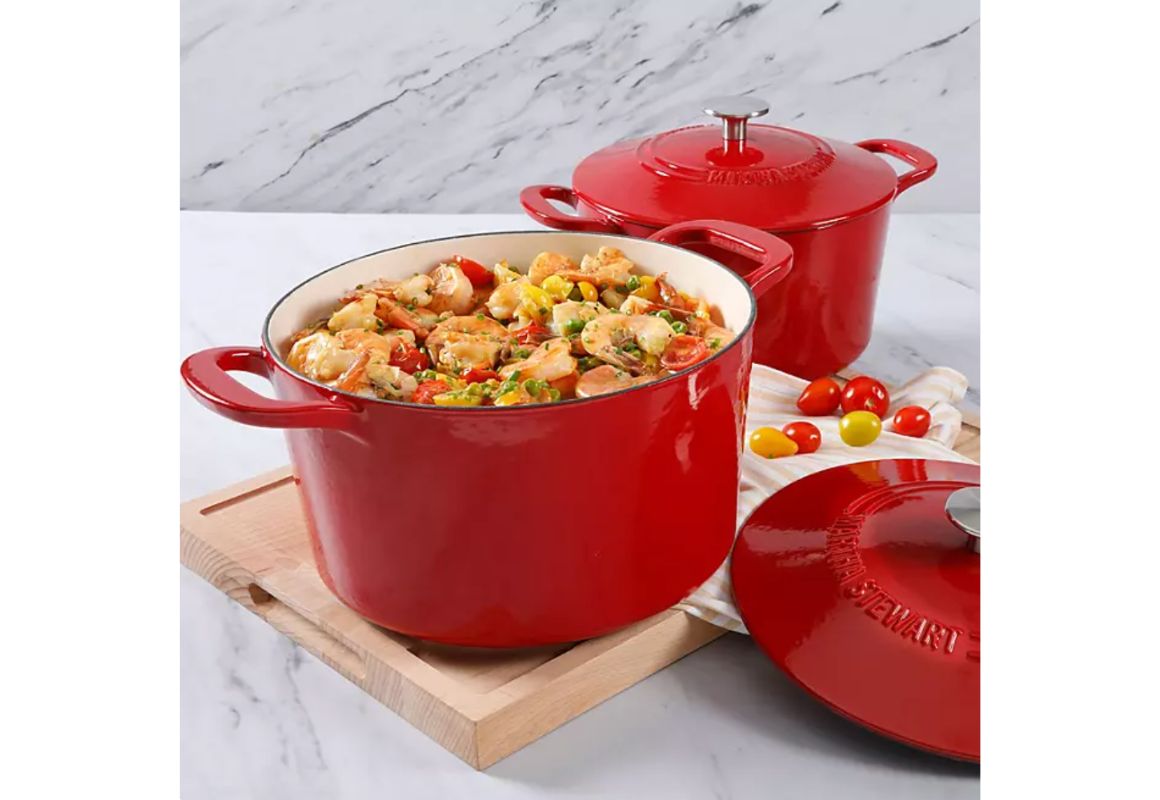 Shipping:
Free for Plus members
Get all the new deals and savings hacks straight to your inbox
Shop at
Sam's Club
to score the Martha Stewart 4-Quart and 7-Quart Enamel Cast Iron Dutch Oven Set for just $53.98, normally $59.98. This set of two Dutch ovens comes in five colors to fit your kitchen decor. With a 4.7 star rating and over 900 reviews, this versatile and durable Dutch oven set will help elevate your cooking experience. This deal is only available online.
For comparison, Amazon sells the Martha Stewart 7-Quart Enamel Cast Iron Dutch Oven for $70.51. By shopping at Sam's Club, you'll save $16.53 and get a bonus 4-quart Dutch oven.
Not a Sam's Club member yet? Check out how to save 50% on a 1-year Sam's Club membership. New to shopping at Sam's Club? Learn how to maximize your membership benefits with these 32 tips every Sam's Club shopper needs to know.
And if you're already a seasoned Sam's Club shopper, don't worry, I've got some tidbits for you too. I'll share some tips on how to get the most out of your membership and find the best deals every time you shop.
One thing to keep in mind is that you don't always have to pay the full membership fee of $50. Throughout the year, Sam's Club offers membership deals that can save you some serious cash. And if you decide to go for the Plus membership, which costs $110 per year, you'll get some extra perks like free shipping, cash rewards, and early shopping hours.
But what if you're not sure if you want to commit to a membership just yet? Well, you can still take advantage of the optical center, pharmacy, and cafe without a membership. And you can even shop online, but prices will have a 10% markup.
If you receive your order and you're not fully satisfied, don't worry. The Sam's Club return policy makes it easy to return items that don't meet your expectations.
Text DEALS to 57299 and be the first to know about the hottest deals each day.