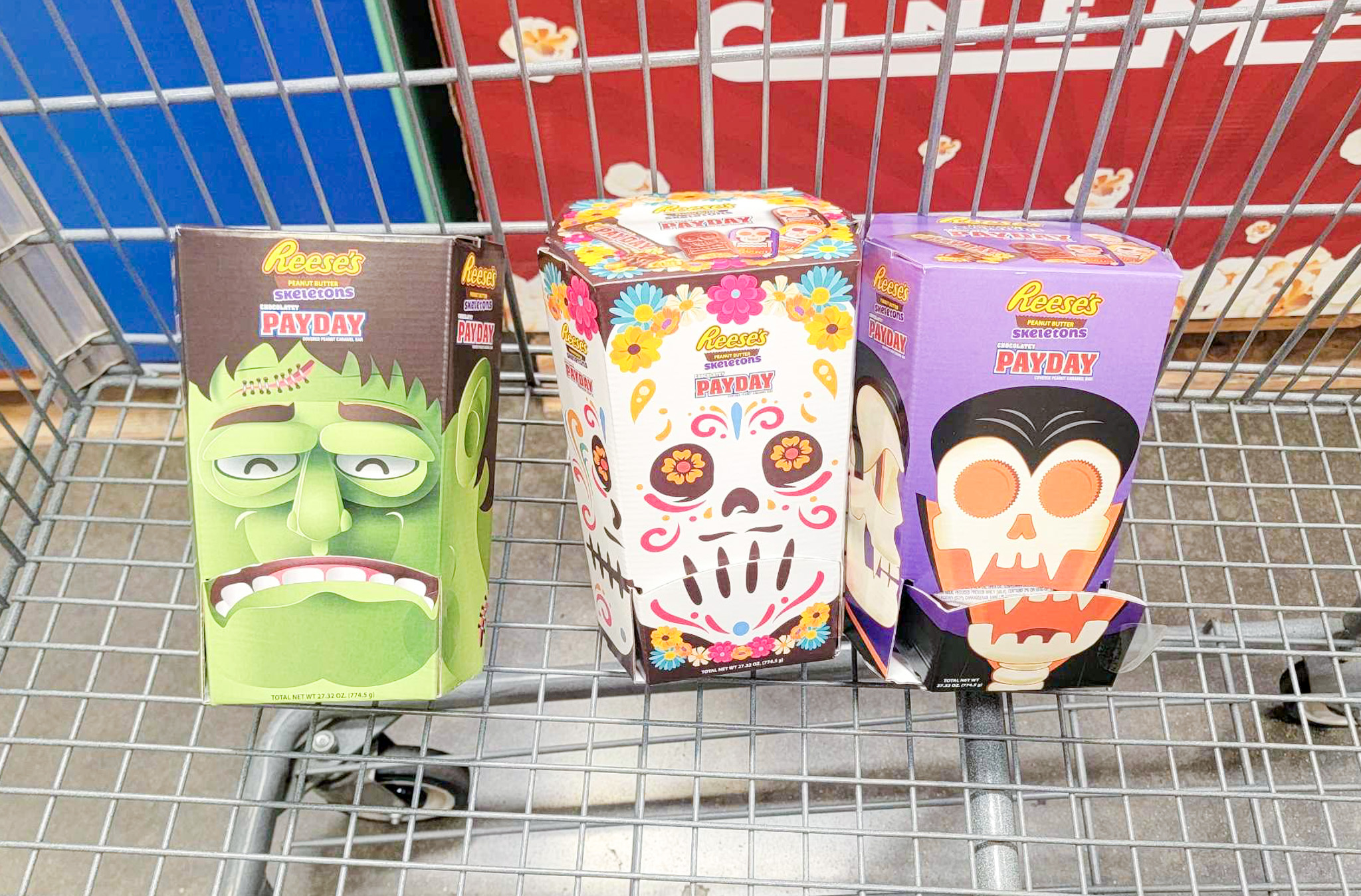 Reese's & Payday Candy Bar Dispenser Boxes, 27.3 oz
When you shop at Costco, you can grab these Halloween treats for only $10.49 each. Choose from three dispenser box designs featuring Reese's and Payday candy bars: a green monster, a sugar skull, and a vampire skull.
Please be aware that this deal is exclusively available in warehouses. Before making a trip to your local Costco, we recommend reaching out to them and asking about item number 1766847.
Score the best Halloween deals happening now on KCL.
Become a Costco member by signing up for a membership. To learn more, read our complete Costco membership guide.
Check out the hottest Costco Coupon Book deals and snag savings on tech, apparel, furniture, and more.
Our team gathered up the best Costco Warehouse savings tips. This article has 27 tips to help you maximize your savings at Costco.
Take a look at the top deals at KCL this week, and consider downloading the KCL app so you can set deal alerts for your favorite stores and products.
Text DEALS to 57299 and be the first to know about the hottest deals each day.