Sorry — this deal is no longer available. Never miss another deal! Sign up for daily updates: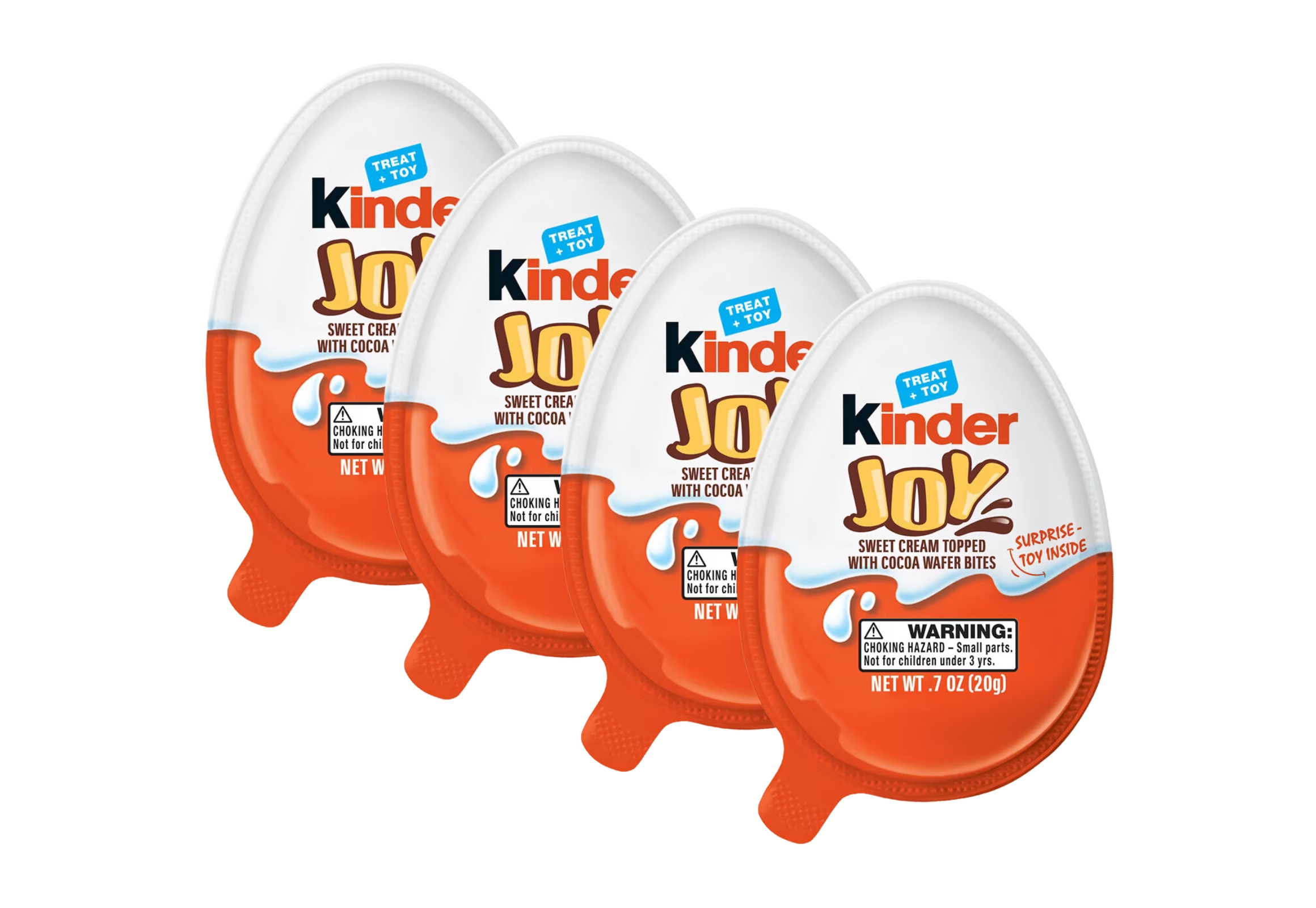 REBATES TO SUBMIT
PRICE SUMMARY
Pay $8.00, submit for $8 in Swagbucks credit
Score four Kinder Joy Eggs for free at
Walgreens
this week; they're on sale for $4 when you buy two. Look on your Swagbucks
app
to add the 400 Swagbucks offer for purchasing two or 150 Swagbucks for purchasing one. According to the fine print, you can redeem this offer twice in one week. Want to learn more about
how to use the Swagbucks rebate app
? Read up on everything you need to know.
You can shop this deal online or in store, and you might even spot some Halloween-themed eggs. If you purchase in store, just enter your myWalgreens account phone number on the credit card reader and it'll activate the sale price. If you don't have a myWalgreens account, it's free to sign up. After checkout, you'll submit a photo of your receipt on the Swagbucks app to earn $8 in credit.
If you purchase online, add any of our other Walgreens deals to reach the $10 pickup order minimum. Also, when picking up, you'll need to ask for a receipt first thing. If you ask too late, they may close out the order and you won't be able to get a receipt. Some readers have reported that their store won't allow printing of receipts, so use caution and do what works for you. To prevent this risk, I suggest shopping in store for the guaranteed price.
For more ideas on saving money on Halloween candy, check out KCL's informative article. Or if time is of the essence, we did the work for you to find some great deals on candy.
Store sales and promotions can vary by region. Before shopping, check your local ad to confirm that this deal is available in your area.
Text WALGREENS to 57299 and be the first to know about the best Walgreens deals.