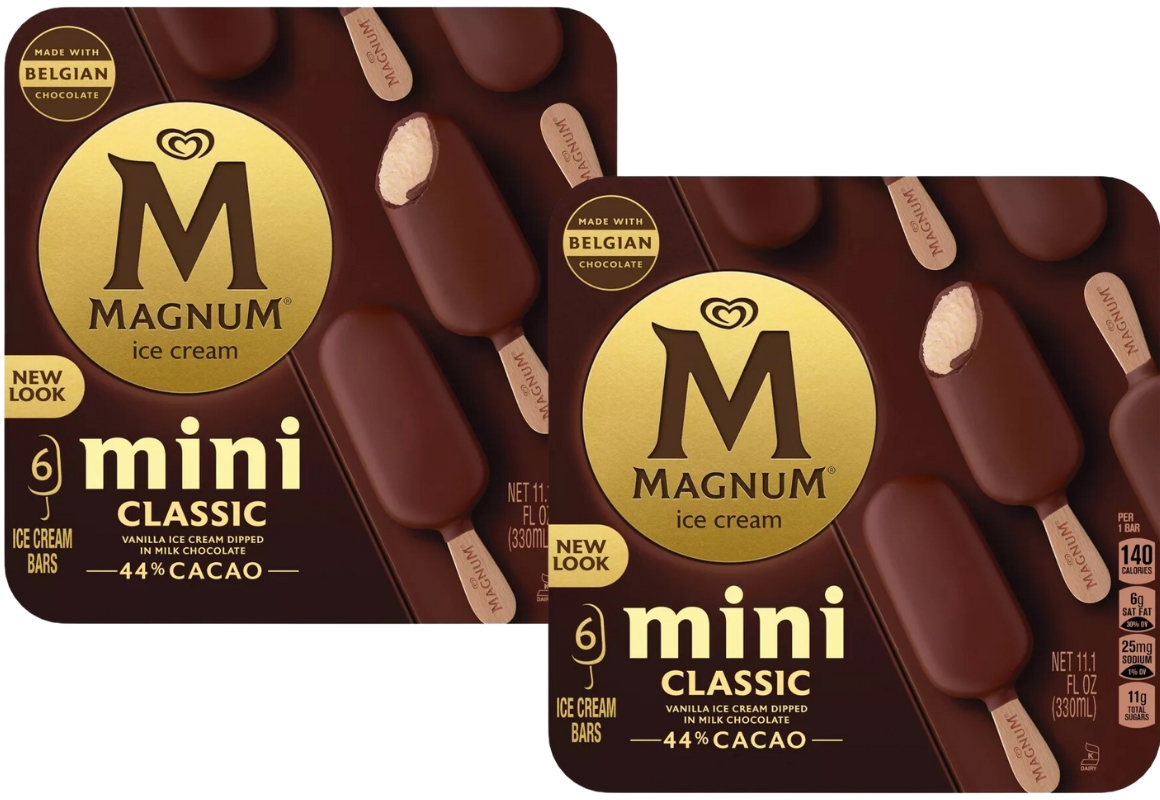 As low as
$2.80
$11.98
(77% Off)
MOBILE COUPONS NEEDED
5% off - Target RedCard Savings
REBATES TO SUBMIT
PRICE SUMMARY
Pay $7.60, submit for $4.80 Fetch Rewards credit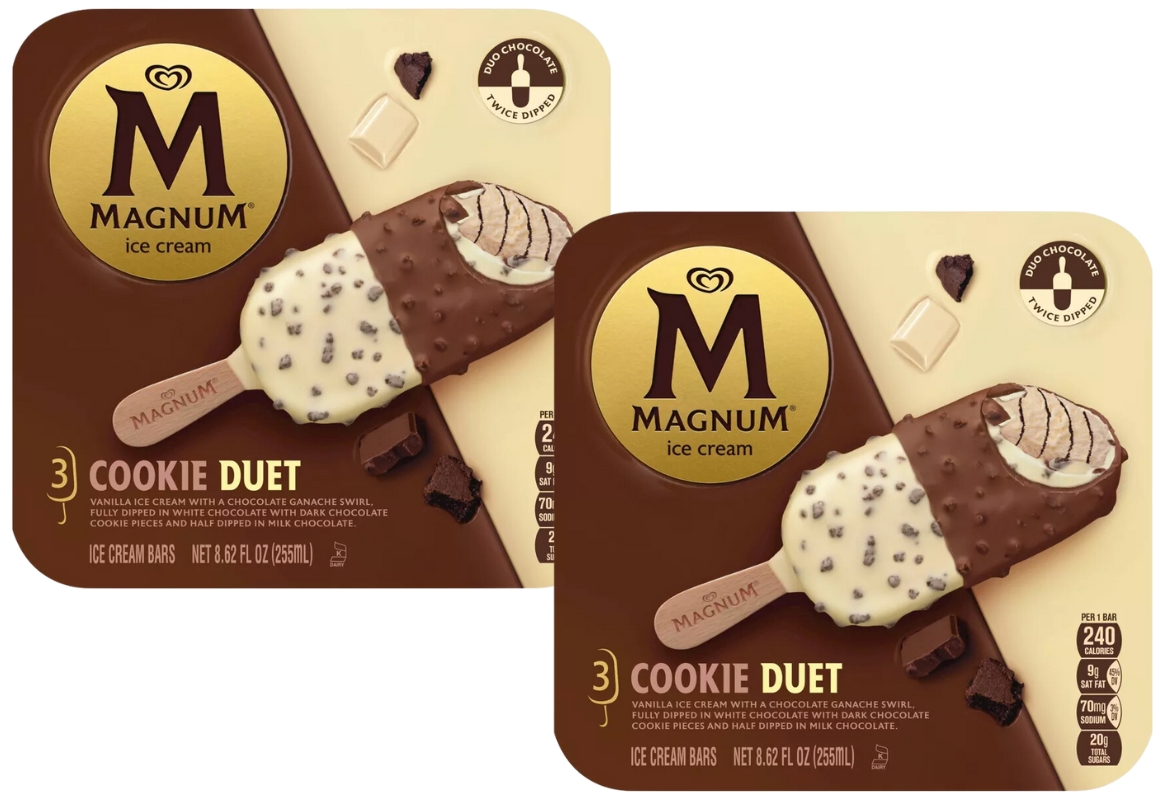 As low as
$2.80
$9.58
(71% Off)
MOBILE COUPONS NEEDED
5% off - Target RedCard Savings
REBATES TO SUBMIT
PRICE SUMMARY
Pay $7.60, submit for $4.80 Fetch Rewards credit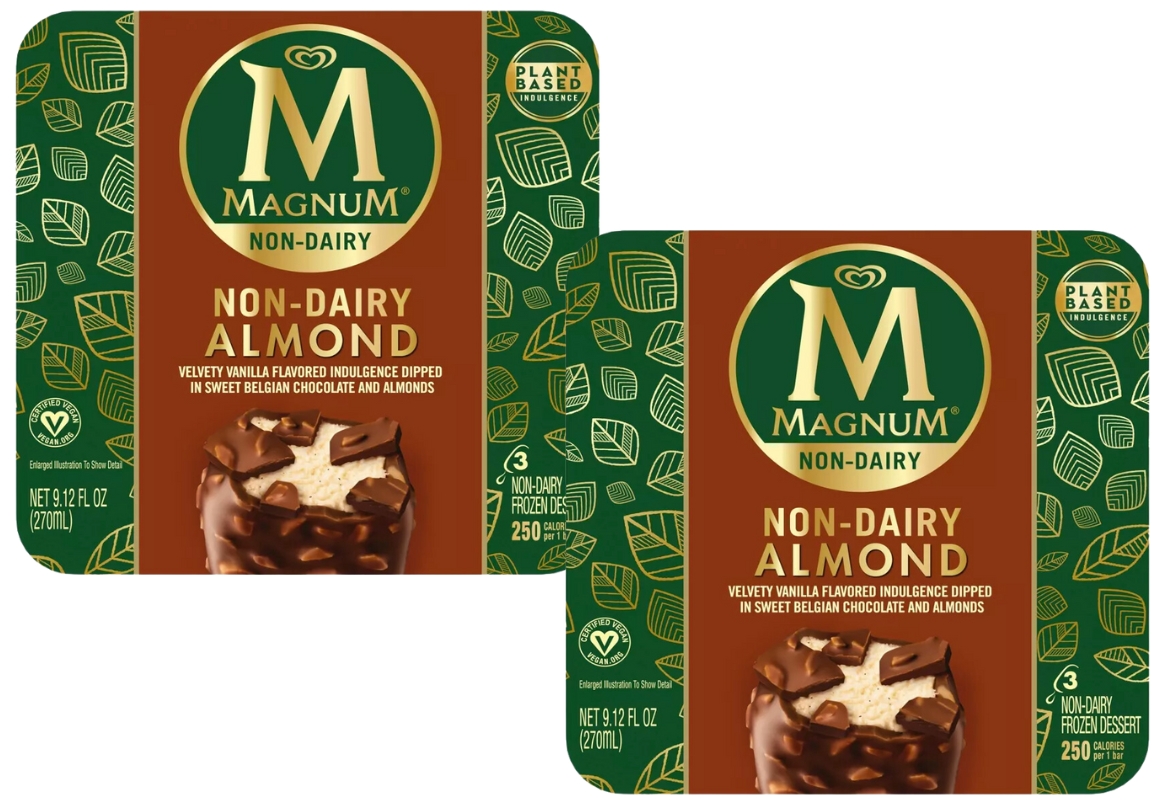 As low as
$2.80
$9.98
(72% Off)
MOBILE COUPONS NEEDED
5% off - Target RedCard Savings
REBATES TO SUBMIT
PRICE SUMMARY
Pay $7.60, submit for $4.80 Fetch Rewards credit
Magnum Ice Cream Bars are on sale two for $8 at
Target
. Combine the sale price with two rebate offers. Be sure to look for a 30% points back ($1.20) and 1,200 points ($1.20) valid on select Magnum Ice Cream in your Fetch Rewards app (
download
). If you plan to shop online, you'll have to connect your email with Fetch to get credit for your purchase.
Sign up for a RedCard to save an extra 5%. And for all the best savings tips, learn how to coupon at Target.
Text TARGET to 57299 and be the first to know about the hottest deals each day.