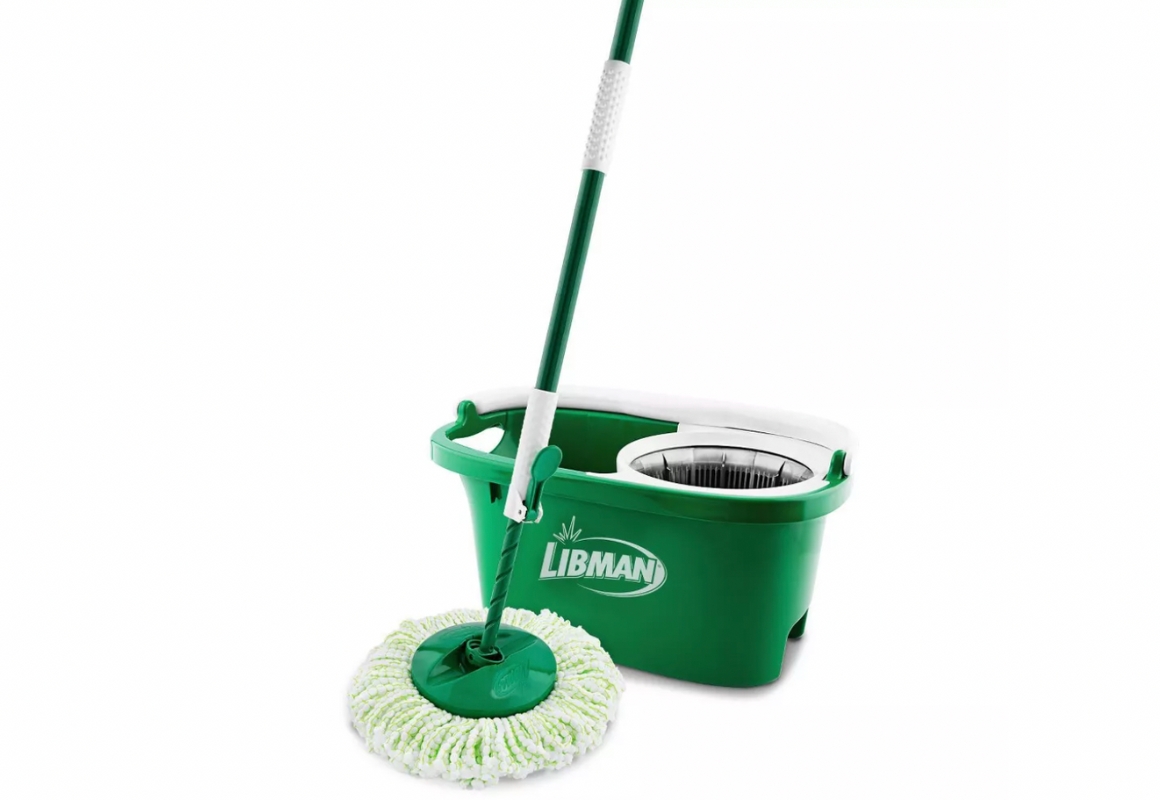 As low as
$16.48
$38.99
(58% Off)
MOBILE COUPONS NEEDED
15% off - Home Care purchase, Target App Store Coupon
5% off - Target RedCard Savings
REBATES TO SUBMIT
PRICE SUMMARY
Pay $31.48, submit for $15 rebate
Get all the new deals and savings hacks straight to your inbox
Save over $20 on the Libman Tornado Spin Mop System at
Target
. Before you head to the store, look in your Target app (
download
) for a 15% off home care purchase. I've also seen a $5 off $30 in select accounts, so this offer does vary by user. You may have the same coupon, a higher value, or none at all. After your purchase, submit your receipt for a
$15 mail-in rebate
through the Libman website.
You can also save on your cleaning supplies by browsing our Ultimate Cleaning Guide. There, we have tips on saving on the most essential items like toilet paper, trash bags, and more. This guide may come in handy as prices are rising, so don't forget to save the page.
Here are some other tips and hacks for cleaning the floor that'll help your floors shine and make life easier. Like, you know those pool noodles? Well, guess what? You can actually use one to fill up your mop bucket. It's a clever way to make sure you have enough water without having to struggle with heavy buckets.
Oh, and speaking of convenience, have you ever thought about using zip ties to hang your mops and brooms? It makes organizing them a breeze and saves you some valuable storage space.
When it comes to those tricky, tight crevices that are a pain to clean, here's a nifty trick: attach a cardboard tube to your vacuum hose. It helps you reach those nooks and crannies with ease, making your cleaning routine a lot more efficient.
Now, let's talk about preventing those small items from getting lost in the abyss of your vacuum cleaner. Just slip a nylon over the nozzle to catch things like earrings or other tiny objects. And don't forget to secure it in place with rubber bands to keep it from slipping off.
Lastly, if your vacuum cleaner starts releasing an unpleasant odor, fear not. Grab some Downy Unstoppables or ground cinnamon and vacuum them up. It'll help freshen up the air and leave a pleasant scent behind.
Check out the cleaning and savings tips guide curated by KCL experts.
Sign up for a RedCard to save an extra 5%. And for all the best savings tips, learn how to coupon at Target.
Text TARGET to 57299 and be the first to know about the hottest deals each day.