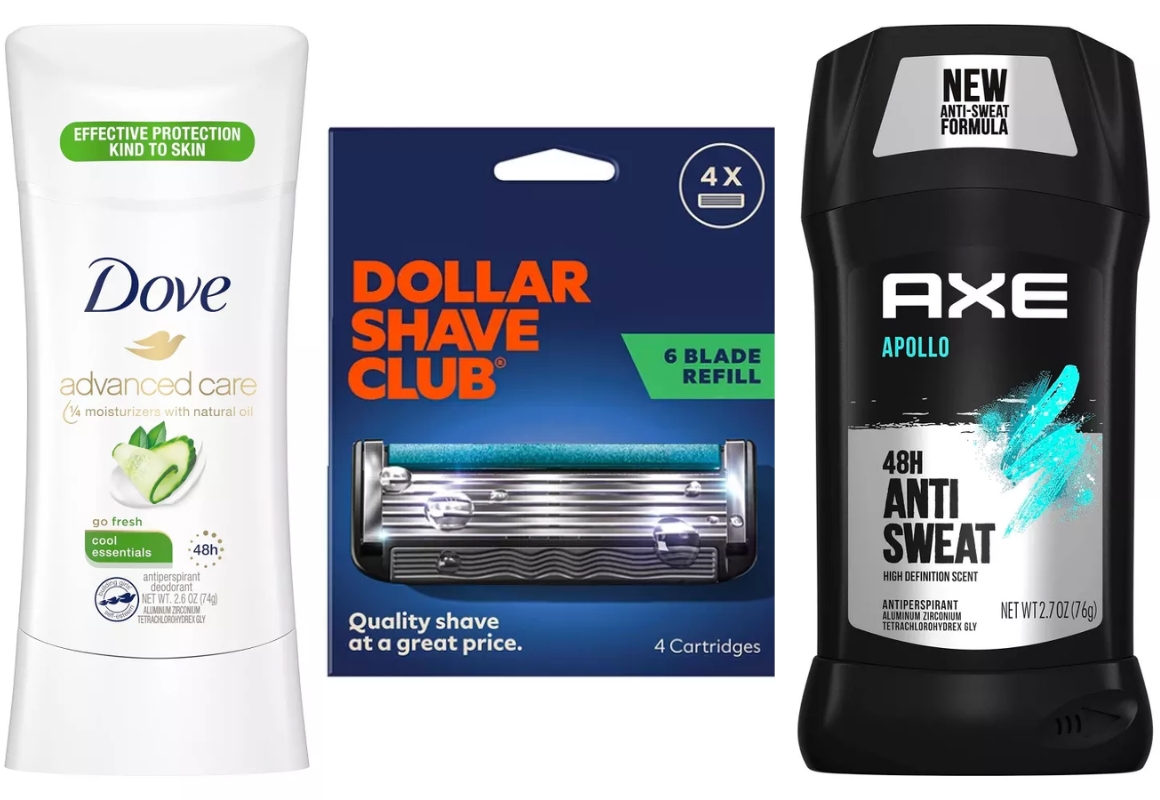 As low as
$2.05
$20.97
(90% Off)
Buy 3, receive $5 Target gift card
MOBILE COUPONS NEEDED
$3.50/1 - Dollar Shave Club product, Target App Coupon
$2.00/1 - Dove Antiperspirant Deodorant Stick or Dry Spray, Target App Coupon
$2.00/1 - Axe Deodorant Sprays or Sticks or Body Wash product, Target App Coupon
5% off - Target RedCard Savings
REBATES TO SUBMIT
PRICE SUMMARY
Pay $13.05, receive $5 Target gift card and submit for $6 Ibotta credit
Get all the new deals and savings hacks straight to your inbox
Use a few store app coupons along with a rebate and gift card promotion to save 90% on Dove, Axe, and Dollar Shave Club at
Target
. Purchase three qualifying personal products and receive a $5 Target gift card. Before you head to the store,
download
the Target app and the clip three coupons listed in the scenario above. Next, look in your Ibotta app (
download
) for a new Dollar Shave Club rebate and bonus. You only need to purchase one item to receive the bonus.
Sign up for a RedCard to save an extra 5%. And for all the best savings tips, learn how to coupon at Target.
Text TARGET to 57299 and be the first to know about the hottest deals each day.