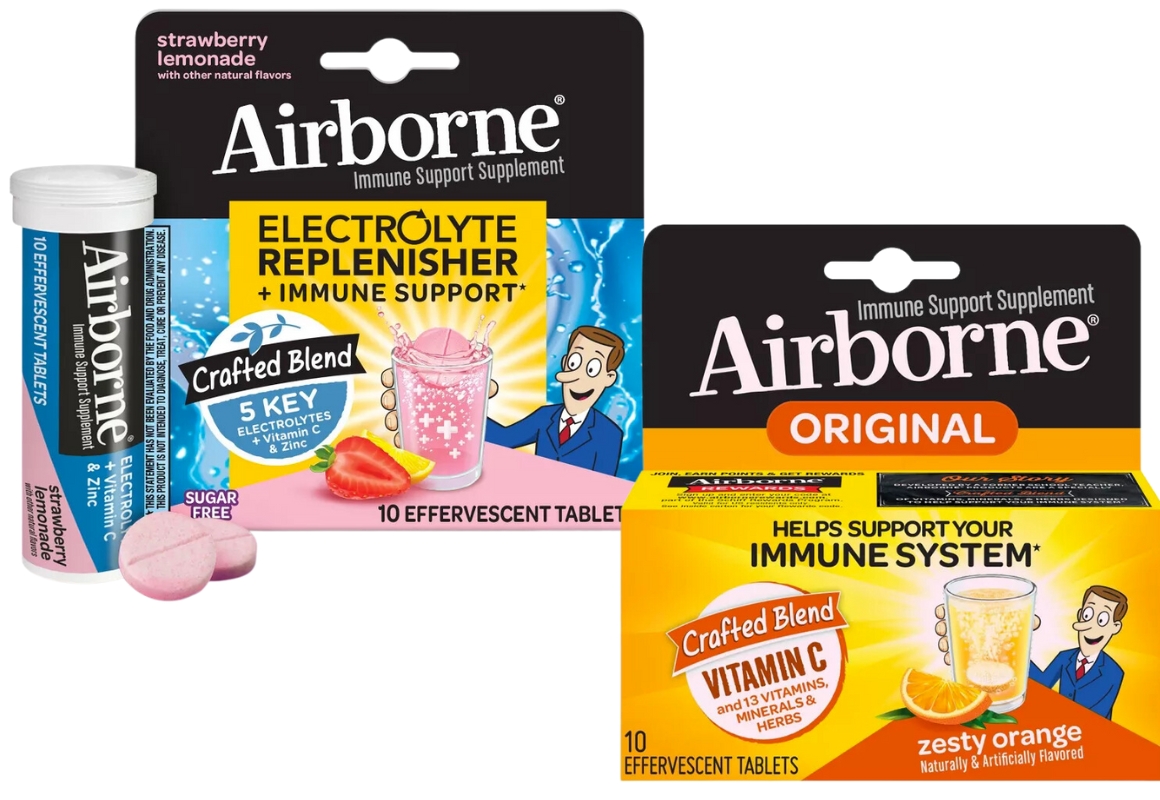 As low as
$3.40
$14.58
(77% Off)
Buy 2, receive $5 Target gift card
MOBILE COUPONS NEEDED
$3.00/1 - Airborne product, Target App Coupon
5% off - Target RedCard Savings
PRINTABLE COUPONS NEEDED
PRICE SUMMARY
Pay $8.40, receive $5 Target gift card
Get all the new deals and savings hacks straight to your inbox
Save 77% on two Airborne Immune Support at
Target
. Purchase two select Airborne or Mucinex products and receive a $5 Target gift card.
Download
the Target app to access a $3 coupon and print another $3 coupon. If you don't have access to a printer, you can find the same coupon located in the Sept. 17 SmartSource newspaper insert.
Sign up for a RedCard to save an extra 5%. And for all the best savings tips, learn how to coupon at Target.
Text TARGET to 57299 and be the first to know about the hottest deals each day.