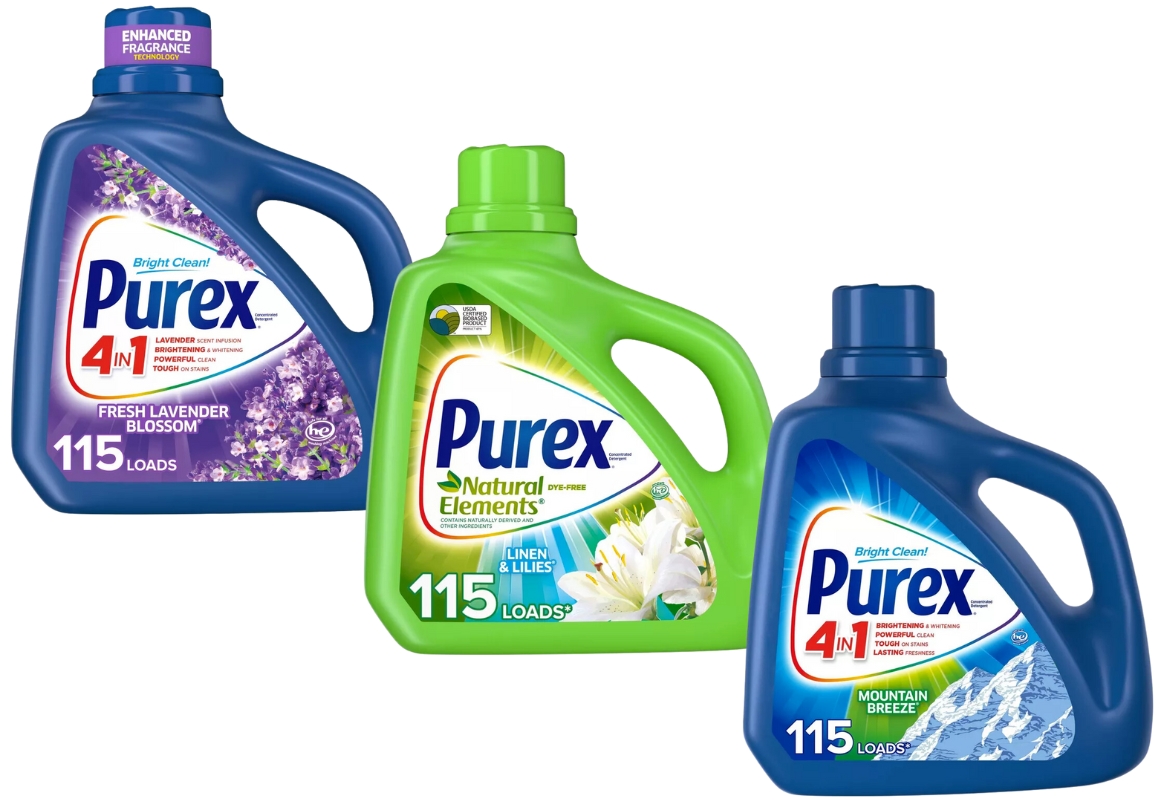 As low as
$8.50
$29.97
(72% Off)
Buy 3, receive $10 Target gift card
MOBILE COUPONS NEEDED
15% off - Home Care purchase, Target App Store Coupon
10% off - Purex Laundry Detergent, Target App Store Coupon
5% off - Target RedCard Savings
REBATES TO SUBMIT
PRICE SUMMARY
Pay $24.50, receive $10 Target gift card and submit for $6 Ibotta credit
$2.83 each / $0.02 per load
Get all the new deals and savings hacks straight to your inbox
Use two app coupons along with a gift card promotion and rebate to save over 70% on Purex this week at
Target
.
Grab three 150-ounce bottles that are regularly priced at $9.99 and receive a $10 Target gift card. Be sure to clip a 10% Purex and 15% home coupon in the Target app (download) before checking out. Please note that the 15% Circle offer does vary by user, but I've seen several different variations of the offer available in multiple accounts. Plus, activate a $2 Purex offer in your Ibotta app (download) to get an additional $6 back on your purchase.
Sign up for a RedCard to save an extra 5%. And for all the best savings tips, learn how to coupon at Target.
Text TARGET to 57299 and be the first to know about the hottest deals each day.