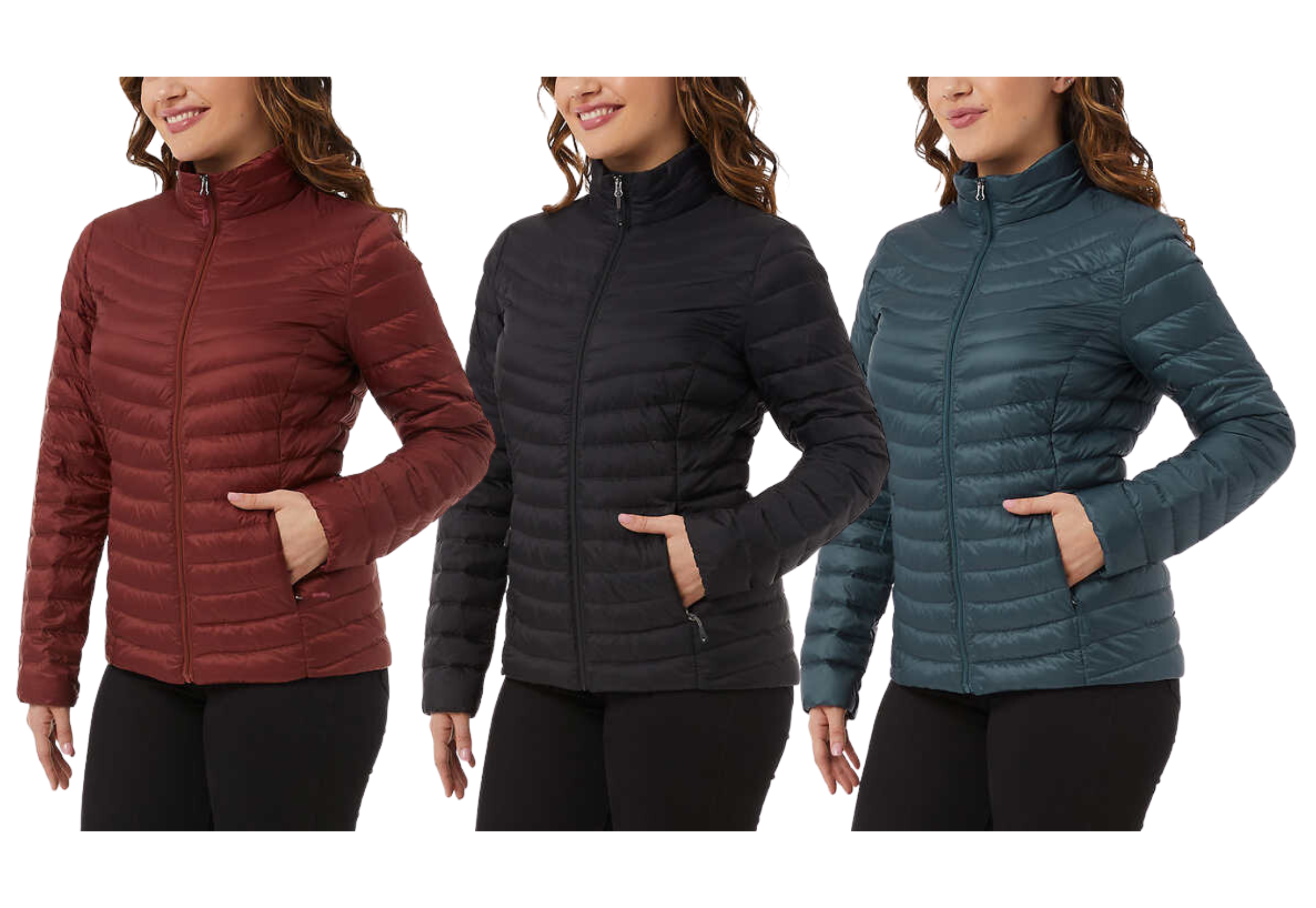 Get all the new deals and savings hacks straight to your inbox
Looking for a good deal on a jacket? Go to
Costco.com
and enjoy a 19% discount on the 32 Degrees Ladies' Down Jacket until Oct. 8. For a limited time, this jacket is available for just $21.99, reduced from its original price of $26.99. The 32 Degrees Ladies' Down Jacket comes equipped with zippered hand pockets and a convenient stand collar.
Please note that you can purchase this jacket online at Costco.com without requiring a Costco membership. However, nonmembers will pay a 5% fee during the checkout process.
If this offer doesn't suit your needs, explore a variety of other fantastic jacket deals available on KCL.
If you're not a Costco member already, consider signing up for a membership, then read our Costco membership guide to get the most out of your membership. This article provides valuable information about Costco memberships and their associated benefits.
Check out the hottest Costco Coupon Book deals and learn how to save on your next Costco run with Costco's Warehouse savings. This article has 27 tips to help you maximize your savings at Costco.
If you don't wish to pay the membership fee or are simply curious, here's how you can shop at Costco without a membership.
If you ever get a stain on your jacket, here are some surprisingly cheap hacks to remove stains in almost anything. One of my favorites is using cola to tackle both blood and grease stains. The carbonic and phosphoric acids in cola are effective in fighting these types of stains on fabrics. Add cola to your regular wash cycle, and let it work its stain-removing magic.
Do you love to save money? Join The Krazy Coupon Lady Insider program for free and access exclusive deals, insider tips, and daily discounts. Stay updated on the best deals at KCL this week. Don't forget to set up your customized deal alerts for your favorite stores and brands on the KCL app.
Text DEALS to 57299 and be the first to know about the hottest deals each day.