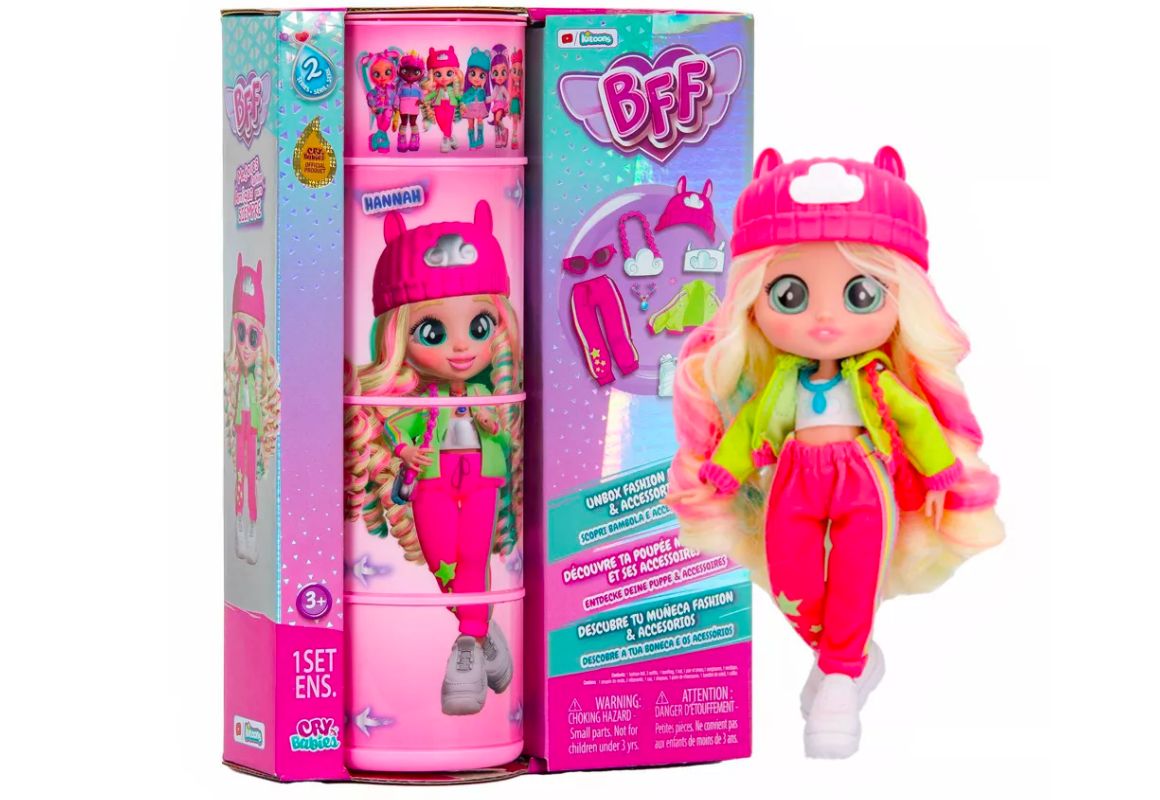 As low as
$5.69
$19.99
(72% Off)
MOBILE COUPONS NEEDED
5% off - Target RedCard Savings
Get all the new deals and savings hacks straight to your inbox
Check your local
Target
for toy clearance deals. I spotted a Cry Babies BFF Fashion Doll marked down 70% from its original price of $19.99 at my store. Using my Target
RedCard
to complete my transaction dropped my total to just $5.69. Please keep in mind that in-store clearance prices aren't reflected online. If you prefer online shopping online,
Target.com
does have some great toy clearance deals right now.
If you love shopping at Target, learn these Target shopping tips to make your next store run a breeze.
Getting to know the clearance patterns at your local Target store can result in substantial savings. Generally, Target performs markdowns from Monday to Friday. After the first markdown, further reductions typically happen every two weeks, depending on the item and inventory. But this schedule can vary from one store to another, so it's beneficial to familiarize yourself with your local Target's specific patterns.
Reading a Target clearance tag correctly can also give you insights into whether to wait for a bigger discount. The discount percentage (30%, 50%, or 70%) is indicated in the clearance sticker's upper right corner. In the middle, there's a 9-digit number known as the DPCI, which you can use to check the inventory at other stores.
You can even return clearance items to Target within 90 days of purchase, except for a few items like salvaged or discontinued products.
For more money-saving tips like this, check out our guide to Target clearance.
If you're a Target shopper, you're probably already using their rewards program, Target Circle. But did you know that you can stack Circle offers with manufacturer coupons to save even more money? It's true. And if you really want to maximize your savings, you can even stack those deals with Target gift card promotions.
Text TARGET to 57299 and be the first to know about the best Target deals.