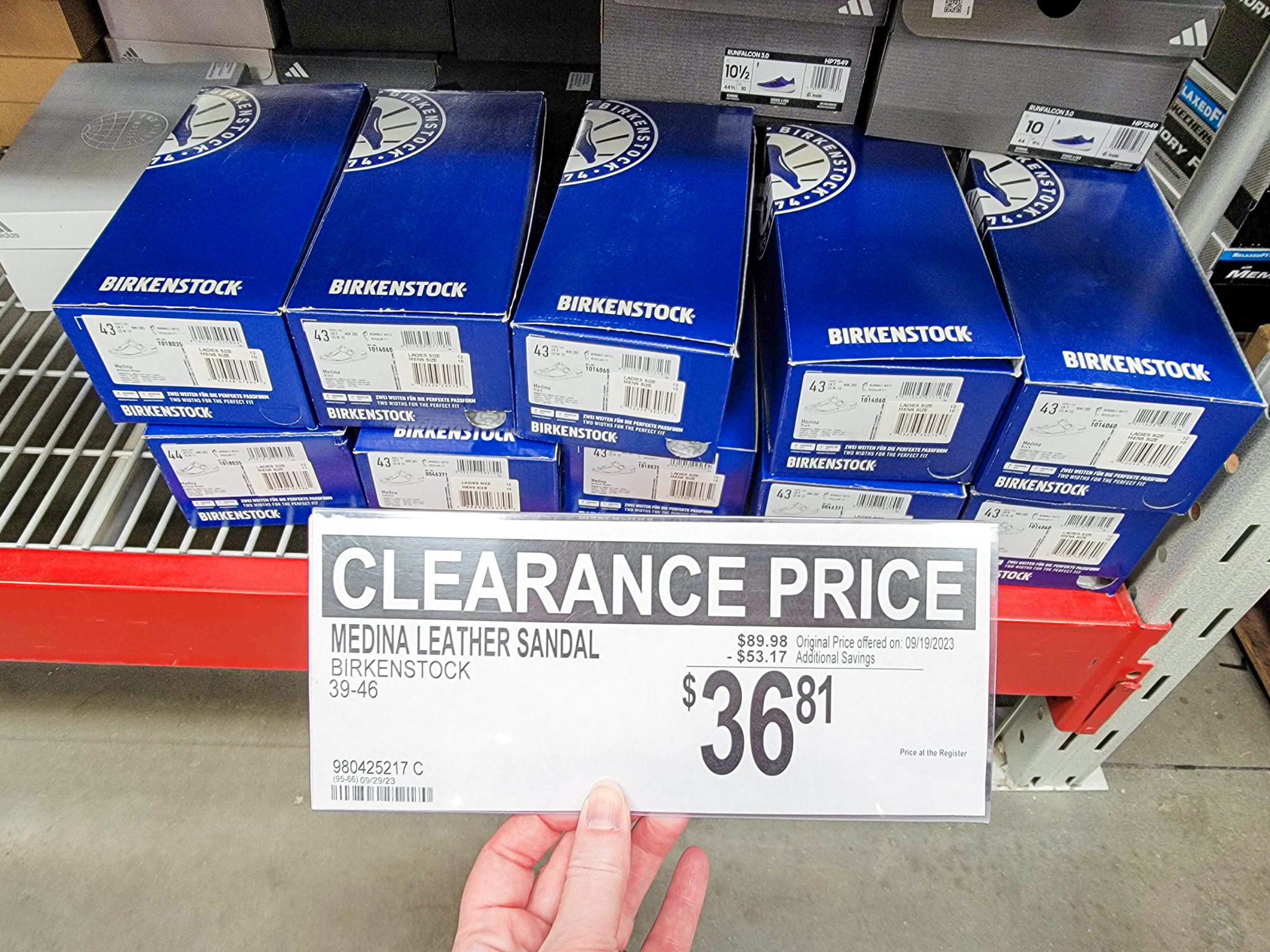 Birkenstock Adult Medina Sandal
Get all the new deals and savings hacks straight to your inbox
If you've been wanting to snag a deal on Birkenstock Sandals, make sure to check out your local
Sam's Club
. My club has Birkenstock Medina Leather Sandals on clearance for just $36.81, normally $89.98. These sandals are available in black or brown. Sizes will sell out fast at this low price, so don't wait to grab this deal. This deal is only available in the club.
Please keep in mind that clearance pricing and availability may vary by location. Sam's Club clearance pricing is at the discretion of individual club managers.
Shopping clearance sales is a great way to save money. Check out more clearance deals to save on apparel, toys, and more.
Not a Sam's Club member yet? For a limited time, you can get a 1-year Sam's Club membership for just $25. Not sure which membership tier is the right fit for your needs? Learn more about Sam's Club Plus membership benefits to see if it's worth the cost for your family. Plus members will be able to take advantage of free shipping and free curbside pickup, earn extra cash back, and Plus members can shop during exclusive early shopping hours.
New to shopping at Sam's Club? Check out our Sam's Club store hacks and shopping tips and learn what items are the best things to buy at Sam's Club. Take a look at other name-brand products at Sam's Club to see what else you can save on. We've found discounts of up to 70% off retail pricing on brands like Under Armour, Viking, Garmin, and more. If your purchase doesn't work out like you hoped, don't worry. The Sam's Club return policy has few time limits or restrictions, so it's easy to return items that you aren't fully satisfied with.
Text DEALS to 57299 and be the first to know about the hottest deals each day.