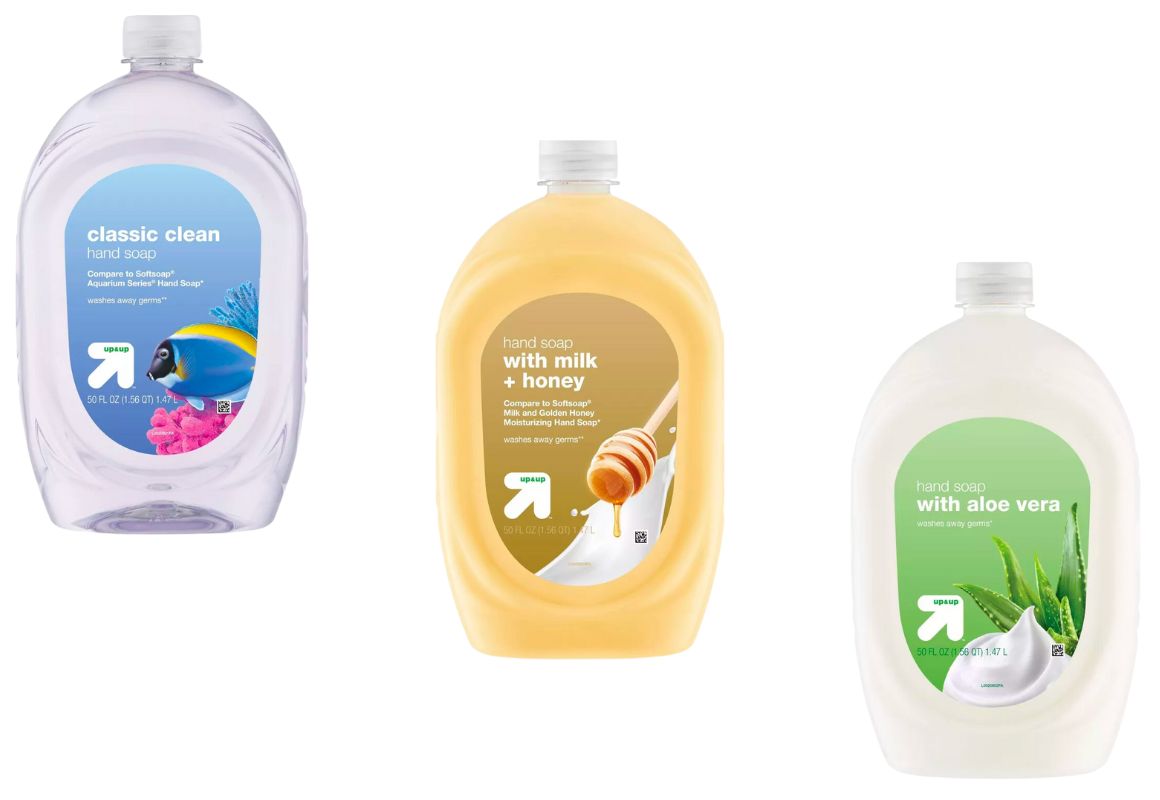 As low as
$10.41
$15.96
(35% Off)
Buy 4, receive $5 Target gift card
MOBILE COUPONS NEEDED
5% off - Target RedCard Savings
Shipping:
Free with RedCard or on orders of $35+
PRICE SUMMARY
Pay $15.41, receive $5 Target gift card
Get all the new deals and savings hacks straight to your inbox
Target
has an easy deal on hand soap refills this week. Receive a $5 Target gift card with the purchase of four select soaps or deodorants.
You can score four Up & Up 50-ounce soap refills for as low as $10.41 with your Target RedCard and after you apply the gift card savings. For just $2.60 each, this is a great time to stock up on your favorite scents.
This deal is available in stores and online. If you place your order online, you'll receive the gift card by email after your order is picked up.
If you are looking for more soap related deals, check out this Tree Hut Target gift card promotion going on right now. If you love gift cards, mark your calendars because every year during the first week of December Target drops a two-day-only sale on gift cards for Target Circle members.
Text TARGET to 57299 and be the first to know about the best Target deals.