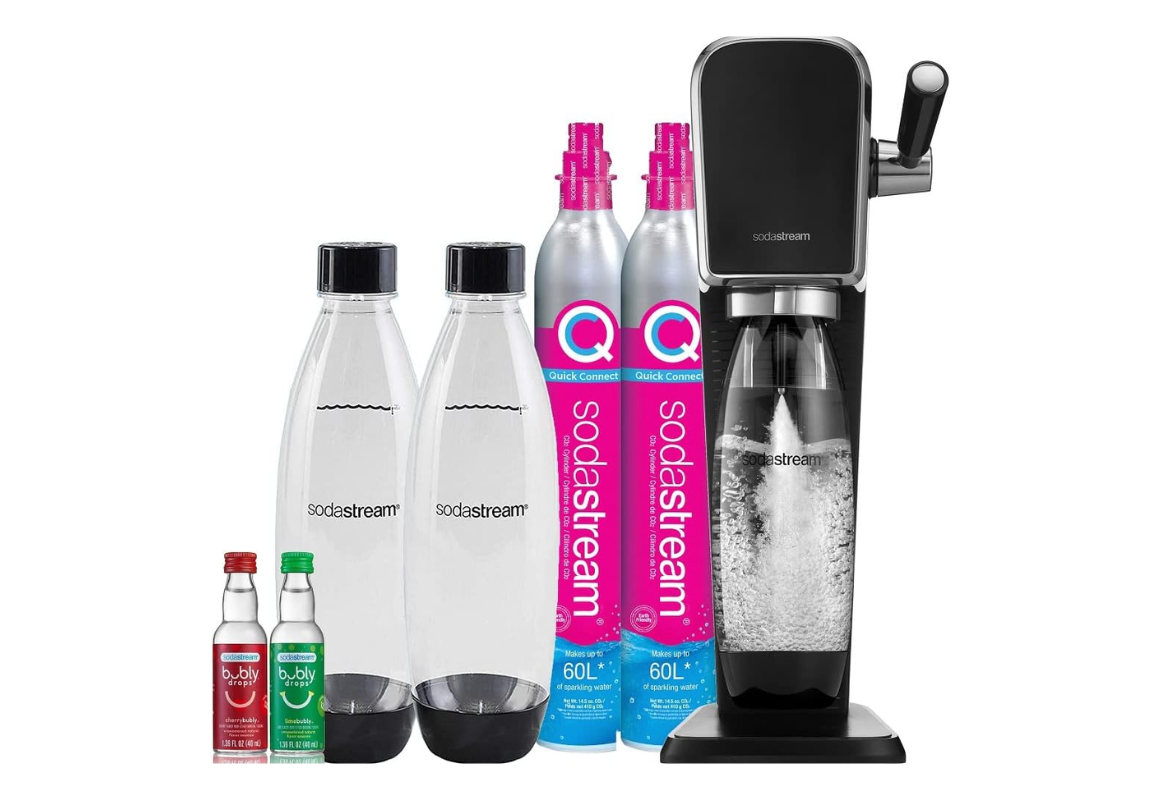 $109.99
$199.99
(45% Off)
Prime members only
Invitation only
The product image shown in the header is for illustrative purposes only and isn't an exact match to the item we've written about in this post. The product is a different size, color, and/or variety.
Early Prime Day deals are starting to emerge over on Amazon. One of them includes the SodaStream Art Sparkling Water Bundles. Each bundle includes a sparkling water maker, CO2 cylinders, dishwasher-safe bottles, and flavor drops. They're priced at $109.99 each (normally $199.99).
Please note these deals are reserved for Prime members only. You must also request an invite to gain access to this deal. Simply check the 'request invite' button where you'd normally head to your cart for checkout. If you're invited, you'll receive an email link on Prime Days (Oct. 10 – 11) to purchase.
Prep early for the second Prime sale of the year by looking over some of the best Prime Day deals we're excited about sharing. Don't have a Prime account? Check out the full list of Amazon Prime Member benefits and perks you'd receive by signing up.
Text AMAZON to 57299 and be the first to know about the best Amazon deals.