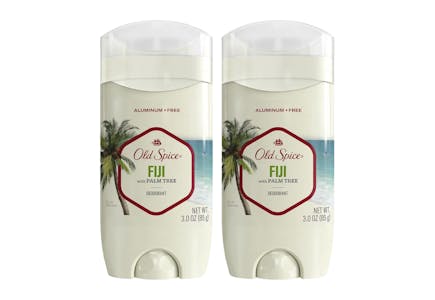 Must buy 2+
Buy 2, receive $4 Register Reward
REBATES TO SUBMIT
PRICE SUMMARY
Pay $13.00, receive $4 Register Reward and submit for $5 Ibotta credit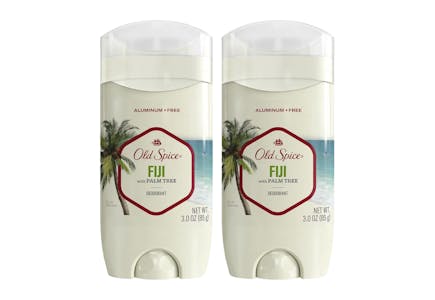 Must buy 2+
Buy 2, receive $4 Register Reward
MOBILE COUPONS NEEDED
$3.00/2 - Old Spice Antiperspirant Deodorant, Hair Care, Body Wash, Sprays or Hand & Body Lotion, Walgreens App Coupon
PRICE SUMMARY
Pay $10.00, receive $4 Register Reward
Get all the new deals and savings hacks straight to your inbox
Select Old Spice deodorant is $6.50 each when you buy two at
Walgreens
. Buy two and you'll get back a $4 Register Reward in stores. Check out these two ways to score more savings during this weekly promotion:
For the best final price, submit a photo of your receipt to Ibotta and claim a $5/2 cash back offer. Each deodorant will cost $2 after savings.
For a lower out-of-pocket price, clip a $3/2 digital coupon to you myWalgreens account. Your final cost will be $3 each for two deodorants.
Both options are great ways to save, but the Ibotta deal will get you a stock-up price on Old Spice deodorant. Learn more about how to use the Ibotta rebate app.
Store sales and promotions can vary by region. Before shopping, check your local ad to confirm that this deal is available in your area.
Text WALGREENS to 57299 and be the first to know about the best Walgreens deals.