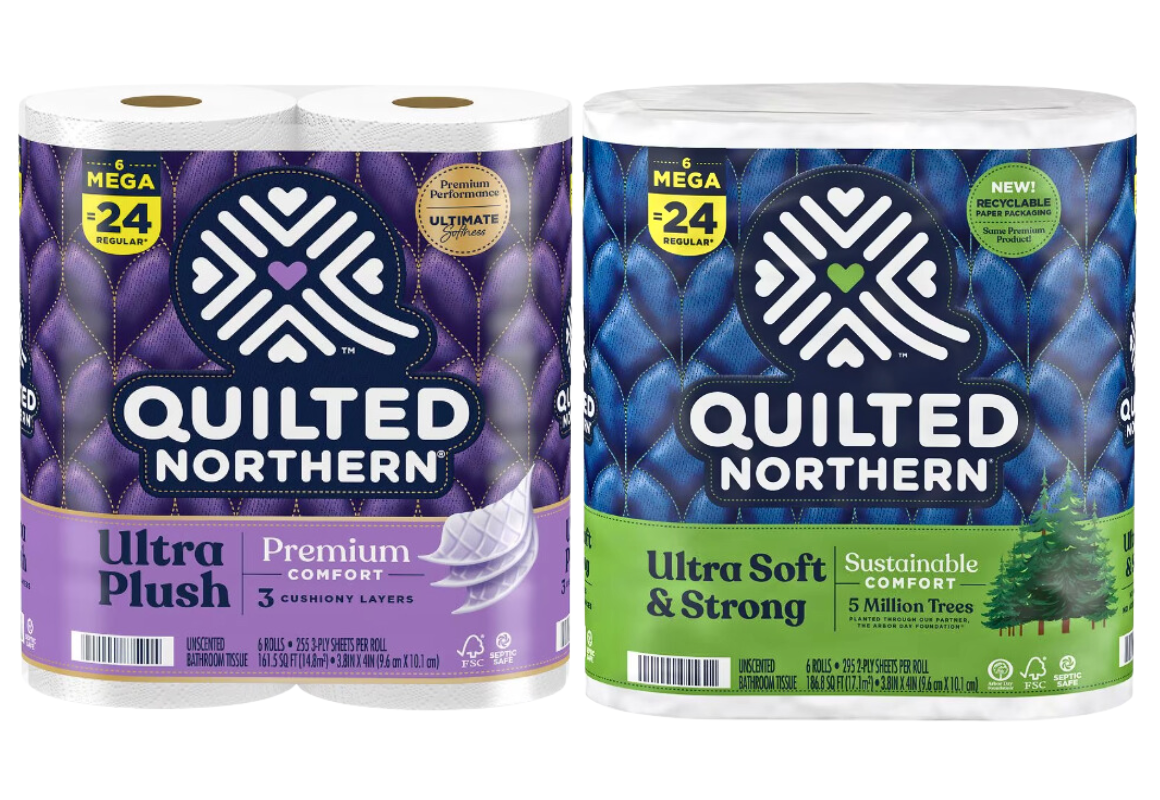 Buy 2, receive $3 Register Reward
NEWSPAPER COUPONS NEEDED
2 - $1.00/1 - Quilted Northern Mega Roll Bath Tissue 6 ct or larger from Save Sept. 10
REBATES TO SUBMIT
PRICE SUMMARY
Pay $11.98, receive $3 Register Reward and submit for $4 Ibotta credit
$2.49 each / $0.01 per sq ft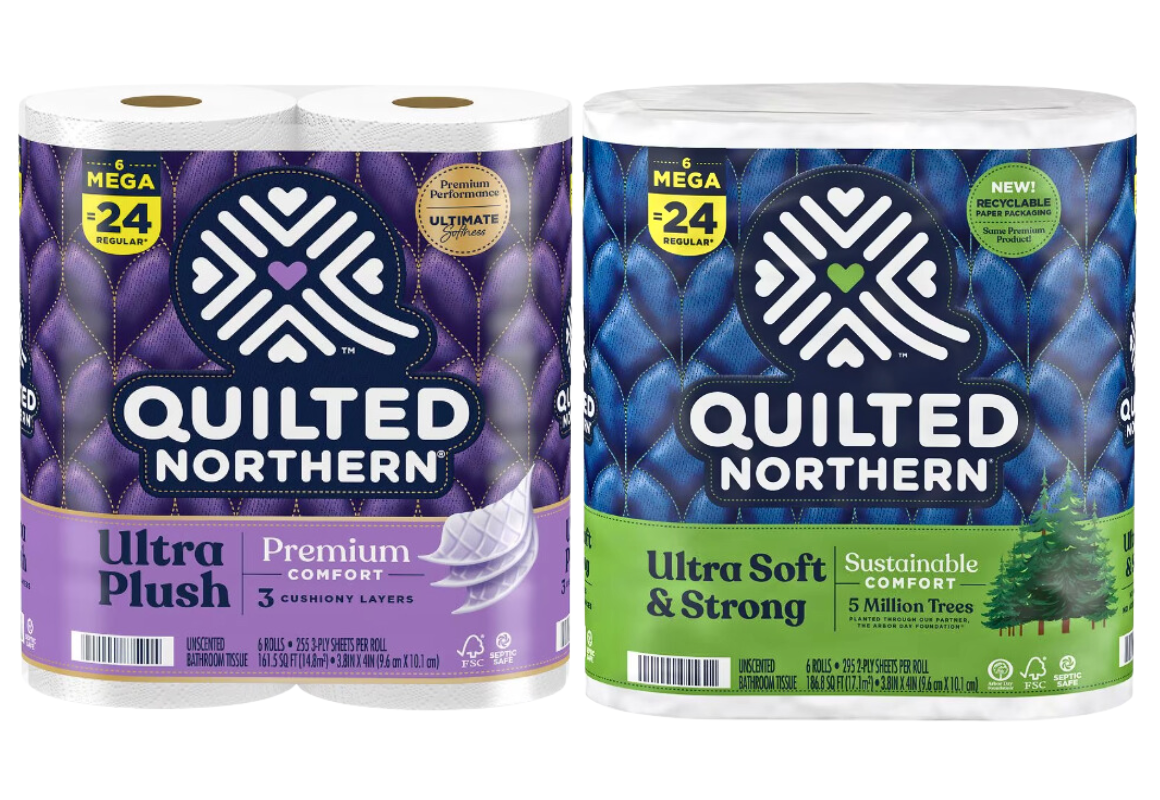 Buy 2, receive $3 Register Reward
MOBILE COUPONS NEEDED
$0.50/1 - off any ONE (1) package of Quilted Northern bath tissue, 6 Mega Roll, Walgreens Digital Coupon (exp Oct. 16)
REBATES TO SUBMIT
PRICE SUMMARY
Pay $13.48, receive $3 Register Reward and submit for $4 Ibotta credit
$3.24 each / $0.01 per sq ft
Get all the new deals and savings hacks straight to your inbox
Stock up on Quilted Northern bath tissue at Walgreens. The six packs of toilet paper are on sale for $6.99 and you'll get back a $3 Register Reward when you buy two. Clip digital or newspaper coupons to save at the register, and then submit a photo of your receipt to the Ibotta app to claim $2 cash back per pack. Pay as low as $2.49 each after all savings.
Make sure to buy the above listed varieties of Quilted Northern to qualify for the Ibotta rebate, because I noticed that not all of the six packs are eligible. Have questions? Here are some great KCL resources to help you out with this deal:
Make sure to sign up for a free myWalgreens account ahead of the Oct. 4 – 7 MyW Days savings event.
Store sales and promotions can vary by region. Before shopping, check your local ad to confirm that this deal is available in your area.
Text WALGREENS to 57299 and be the first to know about the best Walgreens deals.